May 27/17 13:58 pm - Disera Third at Albstadt World Cup

Posted by Editoress on 05/27/17

Canadian national champion Peter Disera (Norco Factory) finished third on Saturday in the Under-23 Men's World Cup in Albstadt, Germany. It is Disera's first Under-23 world Cup podium. Nadir Colledani (Torpado Gabogas) won, with Georg Egger of Germany taking second.

Round 1 winner Petter Fagerhaug (Team Norway) continues to lead the overall standings with 112 points despite flatting with a lap to go and finishing 10th. Disera moves up to sixth in the standings from eighth, only 3 points out of the top-5.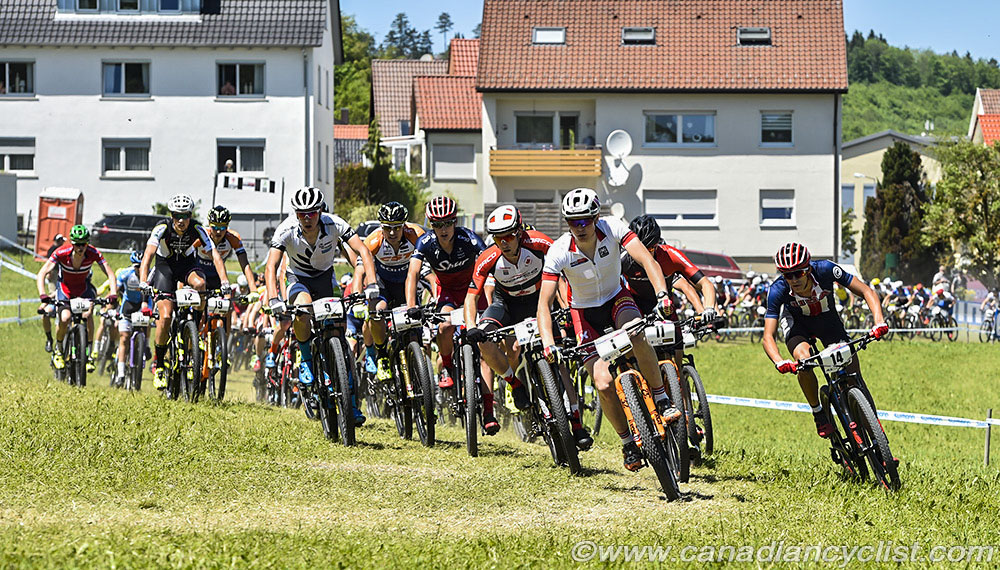 Petter Fagerhaug at the front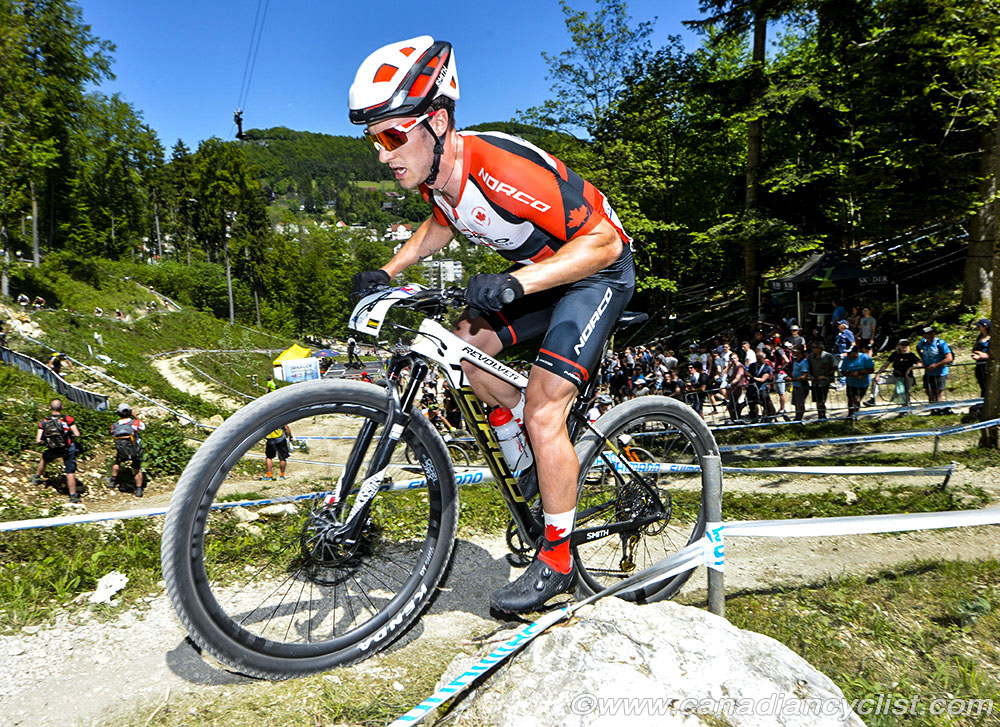 Peter Disera (Norco Factory) leading on lap 2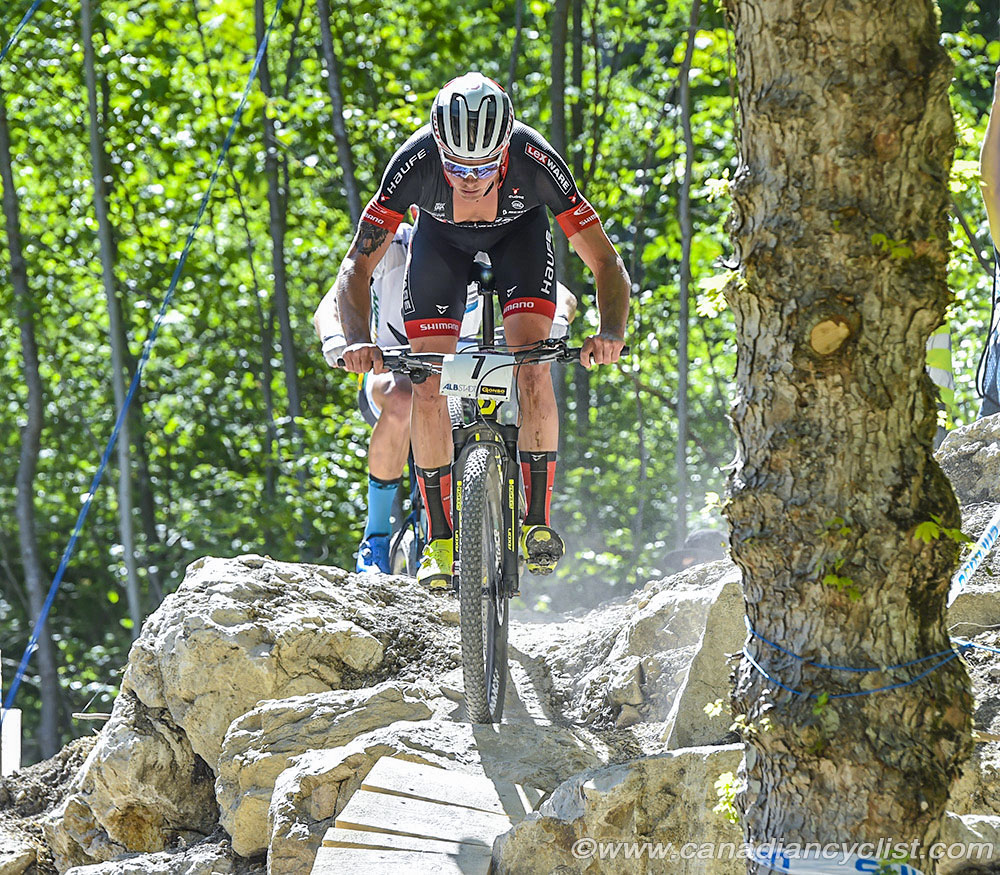 Georg Egger (Lexware MTB team)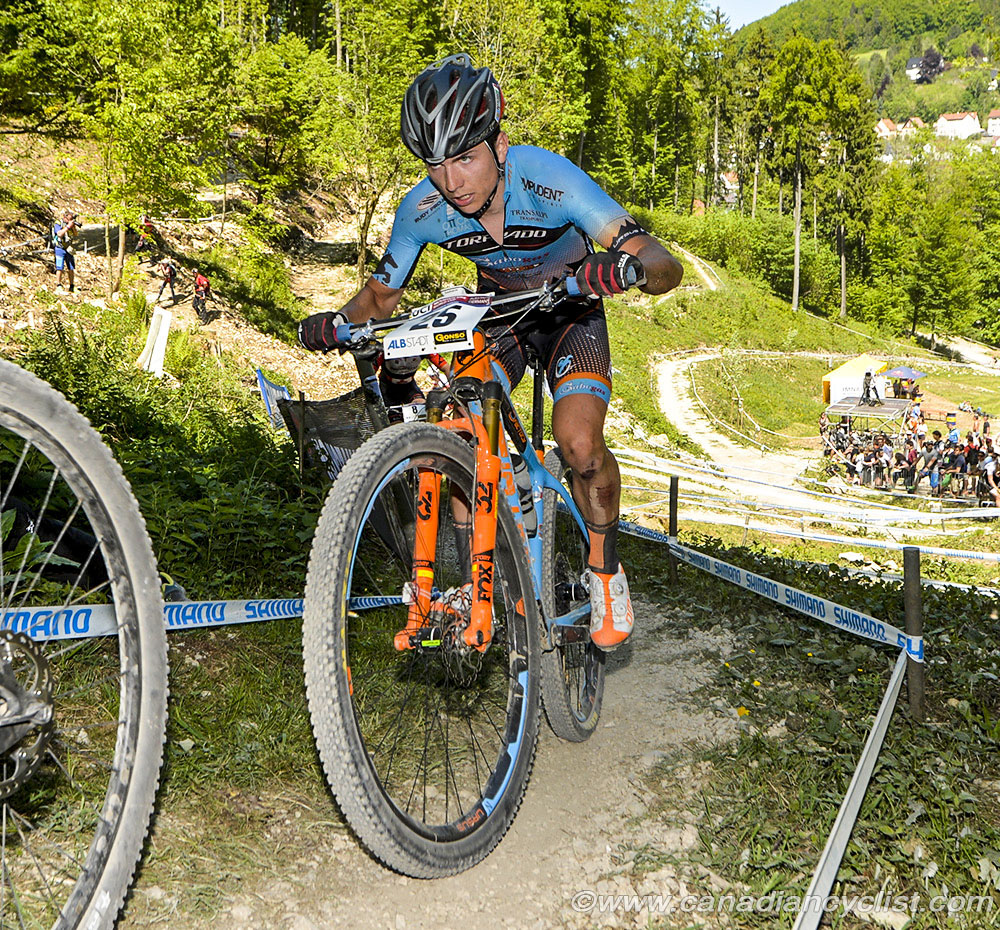 Nadir Colledani (Torpado Gabogas)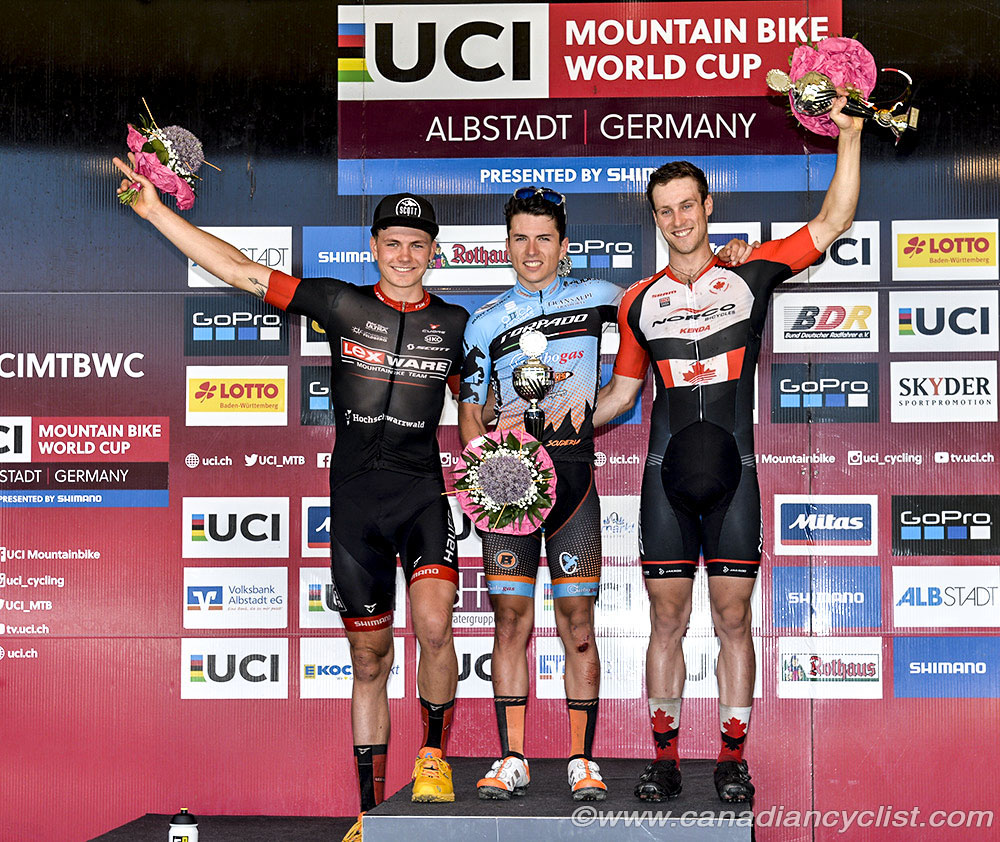 Georg Egger, Nadir Colledani, Peter Disera
Disera made the initial cut of on the start loop with Colledani and Sebastian Carstensen (CST Sandd American Eagle), followed by a chase group at six seconds. On Lap 2, Disera got a gap on Colledani and Carstensen after Colledani bobbled.

"I didn't really attack," explained Disera, "but then people were telling me that I had 12 seconds. So I rode my own pace, because this is a hard course and, sure enough, they came back to me and we had a group of six."

Colledani and Egger began attacking and dropped the rest of the lead group, with the Italian soloing away at a lap and a half to go. Disera upped the pace in the chase group, dropping all but Gioele Bertolini (Nob Selle Italia).

"Third ... yeah, I thought I might cut it in half and be fourth, but on that last lap I just smashed every little pitch I could and wore down Bertolini who was with me until I got a gap. Then I messed up the last corner so we had a sprint finish, but I had a bit more of a kick. I think this result fits my trajectory and where I want to be in three or four years. The Olympics is on the horizon and I have more self belief now."

In other Canadian results, Marc Andre Fortier (Team Canada) was 90th, Sean Fincham (Team Canada) 123rd after crashing on the opening loop and Anthony Audet (Independent) 137th.