June 7/17 9:24 am - Team Canada Announces Squad for GP Cycliste de Saguenay

Posted by Editoress on 06/7/17

Cycling Canada is pleased to announce the team that will represent Canada at the Grand Prix Cycliste de Saguenay, an internationally sanctioned stage race [UCI 2.2] that will take place in the Saguenay region northeast of Quebec City on June 8-11.

The team of five riders (plus two reserves) represents a unique integration of athletes from across the Road and Mountain Bike disciplines. The team will be led by Guillaume Boivin and Ben Perry, two of Canada's most promising road athletes, who ride for the professional Cycling Academy team. In 2016, Perry won a stage at Saguenay and was second overall in the final standings.

They will be joined by two members of the national mountain bike team, Saguenay-region native Leandre Bouchard and Raphael Auclair. Bouchard represented Canada at the Olympic Games in Rio last year and is a professional mountain bike athlete, who has finished 16th on the World Cup circuit this season. Auclair is an Under-23 mountain bike racer who has also raced on the road.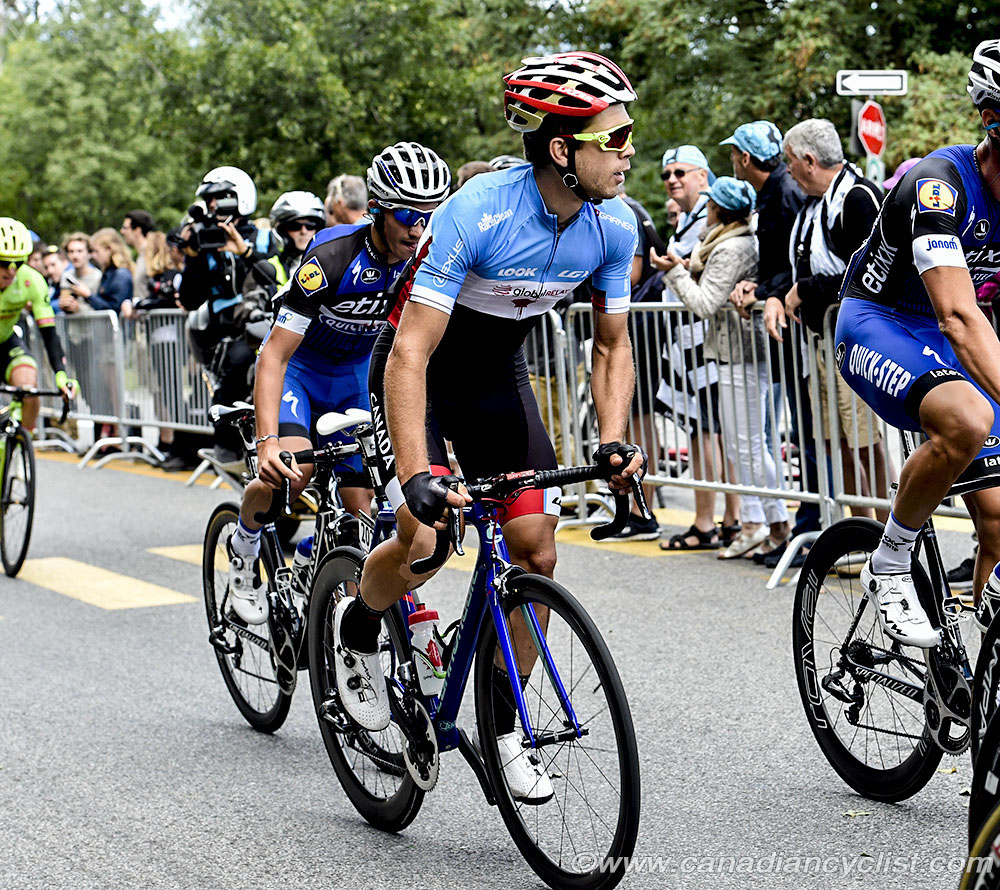 Guillaume Boivin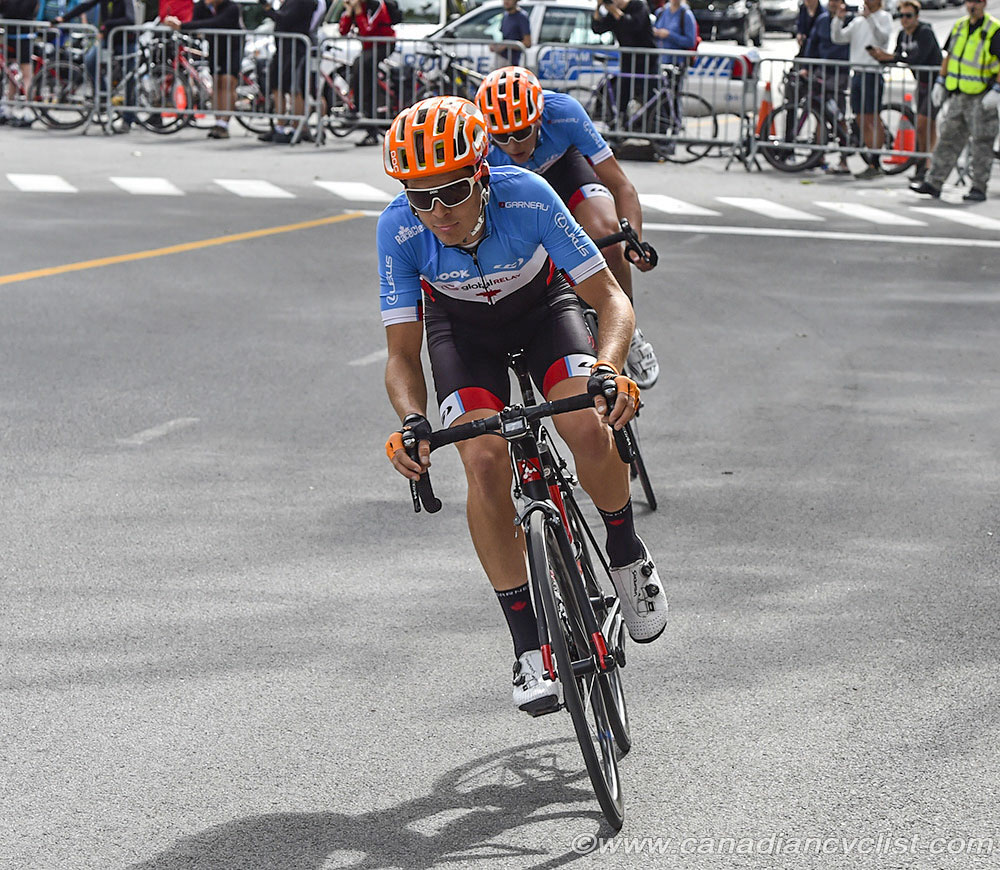 Ben Perry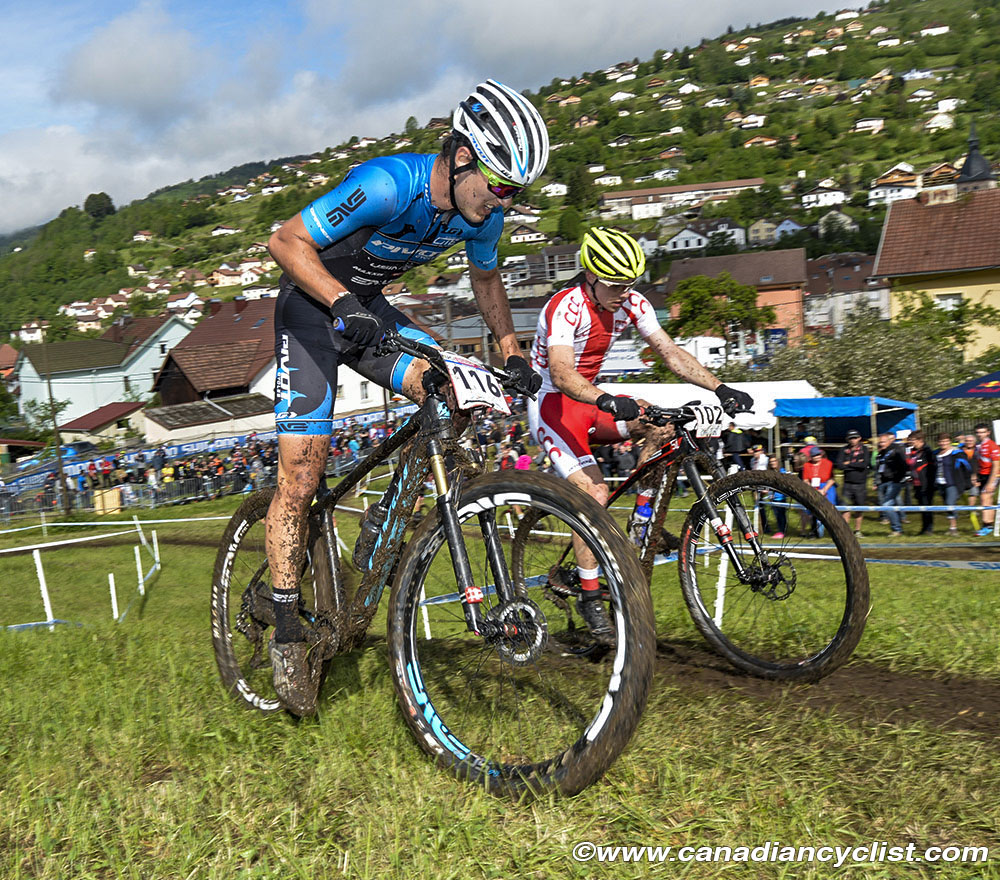 Raphael Auclair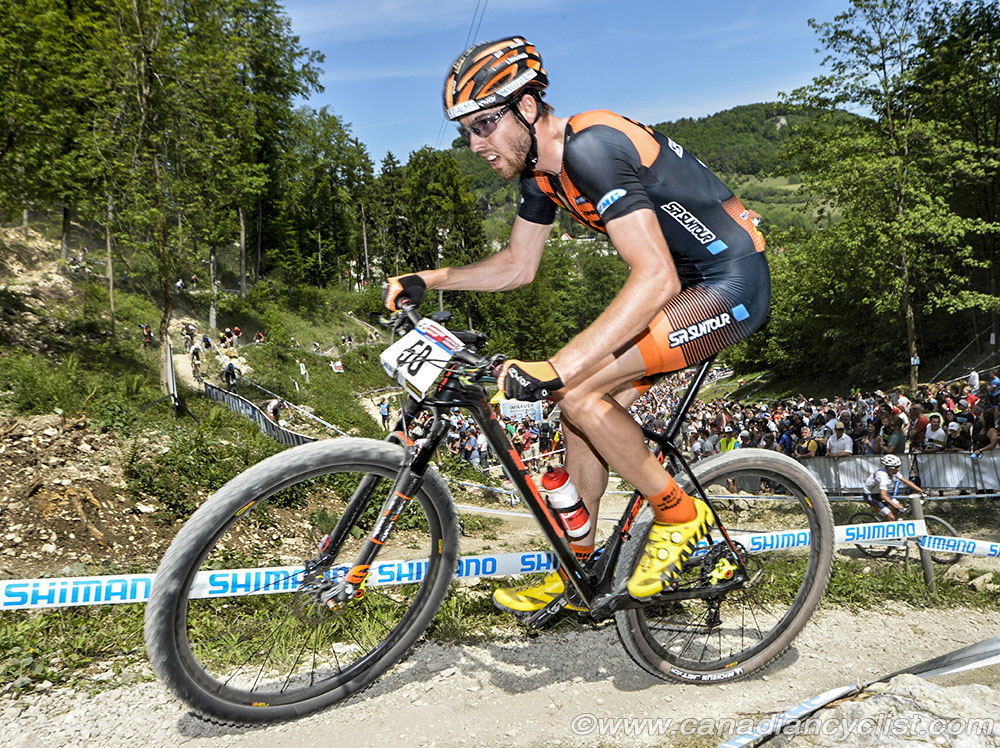 Leandre Bouchard
The final member of the squad is James Piccoli, who had his first UCI win in Trinidad and Tobago last fall, and has had a very strong early season racing in the United States. Two Canadian road professionals have also been named as reserve members of the team - Pierrick Naud and Alex Cataford.

Kevin Field, Men's Road Manager at Cycling Canada, said, "I'm thrilled to be taking this unique team to Saguenay. The opportunity is thanks to an open collaboration-based approach of working with our community. The FQSC, [GP Saguenay founder] Roger Fillion and [current Saguenay Race Director] Gaetan Larouche made this work for Cycling Canada. I can't thank them enough."

"On the sport side, this project represents an 'experiment' in discipline integration that's exciting. Leandre and Raph are primarily MTB athletes, and I'm working close with [national mountain bike coach] Dan Proulx to develop process goals for these riders around tactics and team work that can benefit them in the shifting styles in MTB racing. Its also great to get MTB/Road integrated again - we used to do more of it in the mid-late 90's and early 2000s. The disciplines are still very compatible."

"We're also trying to increase community involvement in our national team road projects. In Saguenay, for example, the team will be participating in a meeting and dinner with local federal Member of Parliament Denis Lebel and other leaders in the community. In addition, we will participate in meet/greets with important local youth clubs, especially with Leandre Bouchard, who is a cycling success story from the region."

Pierre Lafontaine, CEO of Cycling Canada, confirmed that outreach is an important part of domestic projects, "One of the crucial aspect that we need to keep developing in Canada is to help enhance our domestic calendar, increase the depth of the events and continue building memorable events."


Raphael Auclair - Haute-Saint-Charles, QC
Leandre Bouchard - Alma, QC
Guillaume Boivin - Montreal, QC
Ben Perry - St Catharines, ON
James Piccoli - Montreal, QC
Reserve: Pierrick Naud - Amos, QC
Reserve: Alex Cataford - Ottawa, ON