June 15/17 21:20 pm - Jerseys Change Hands As Dal-Cin Wins on Megantic

Posted by Editoress on 06/15/17

There were two races underway on Thursday at Stage 2 of the Tour de Beauce - the competition to win the Queen stage that finishes on Mont Megantic, and the race for the Yellow Jersey. Matteo Dal-Cin (Rally Cycling) won the stage, while Keegan Swirbul (Jelly Belly p/b Maxxis) took the Jersey.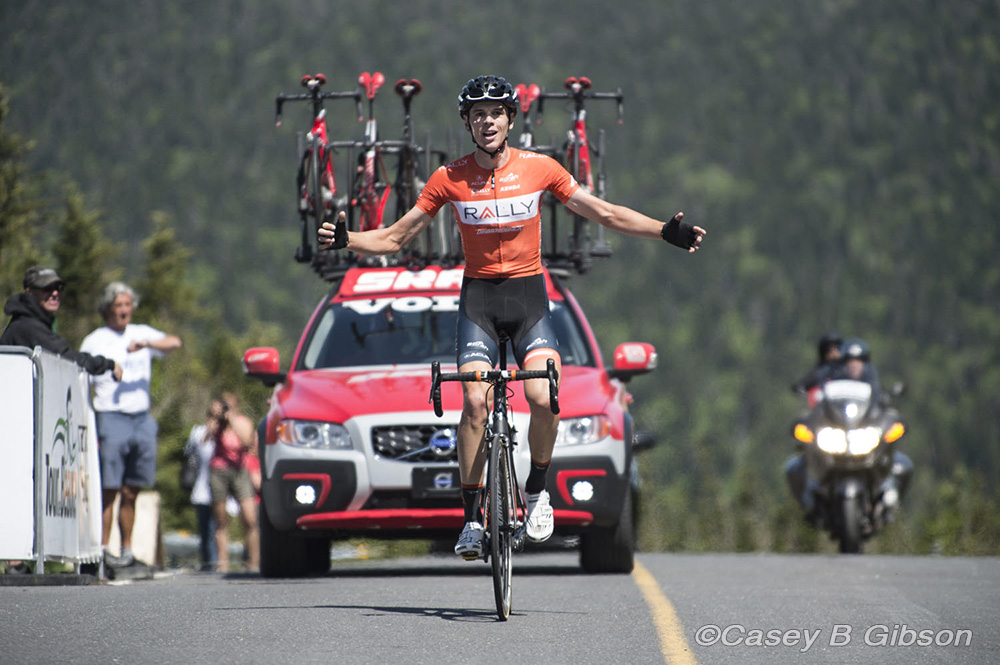 Matteo Dal-Cin (Rally Cycling) wins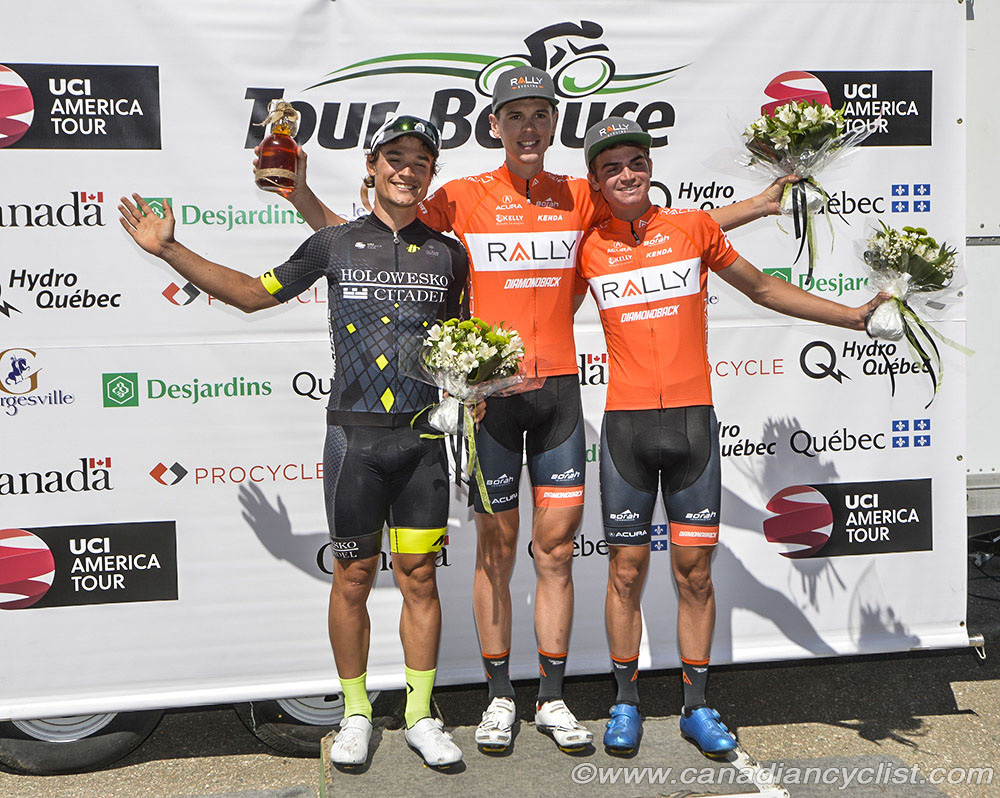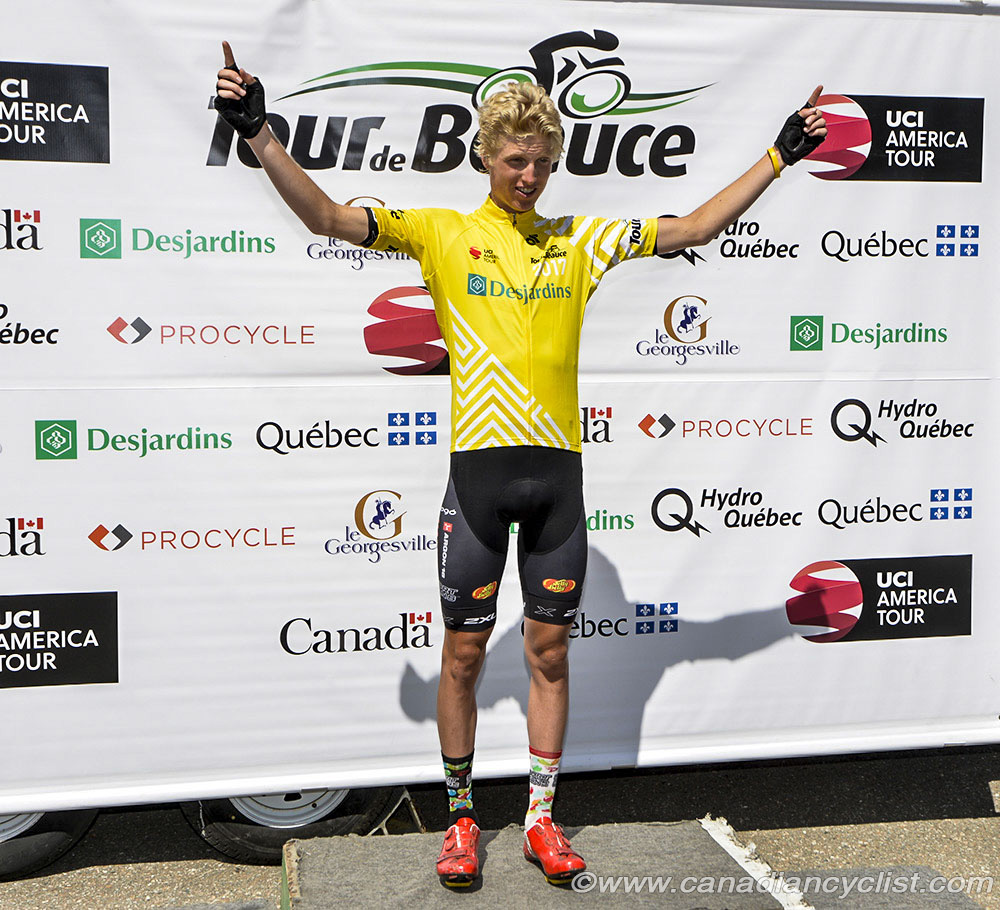 After an opening stage break of 20-plus riders took over 26 minutes on the rest of the field, the number of contenders for the Yellow Jersey was small, especially given the difficulty of the 169 kilometre stage - five KoMs, including the final five kilometre one up Mont Megantic that had sections at 18%.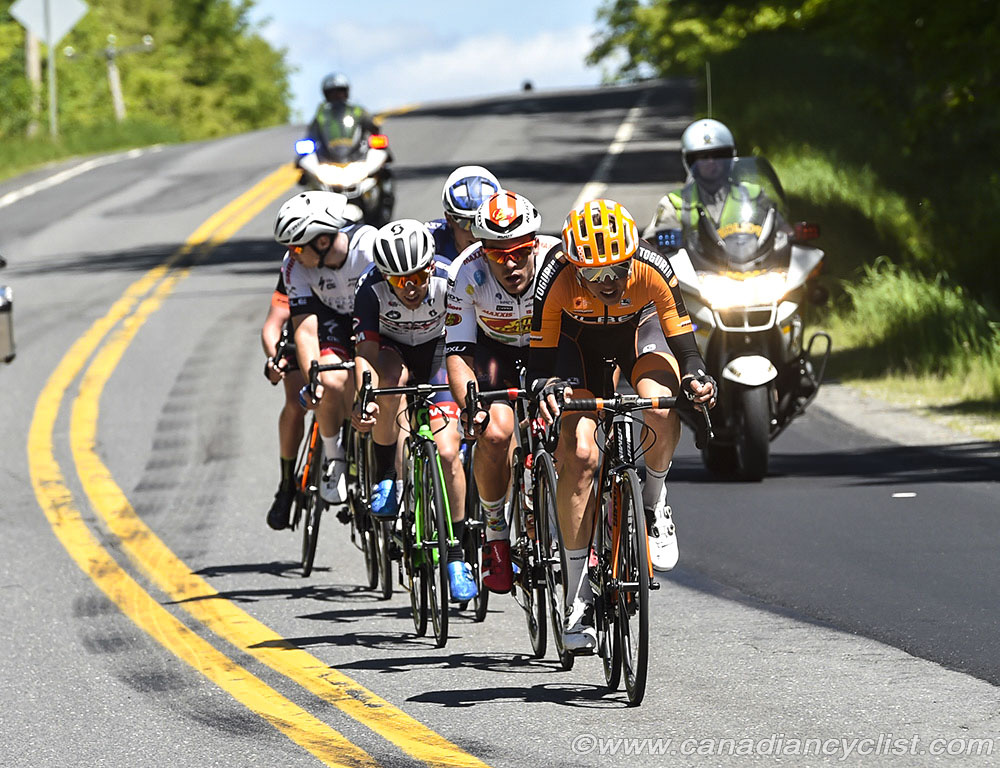 Early break lead by Nigel Ellsay
An early break of six gained over three minutes on the peloton and included Nigel Ellsay (Silber Pro Cycling), who grabbed first or second place on the first four KoMs to take a commanding lead in the Climber's competition. The break was caught just after the top of the third categorized climb, with a shrunken peloton regrouping after the descent and about 70 kilometres still to race.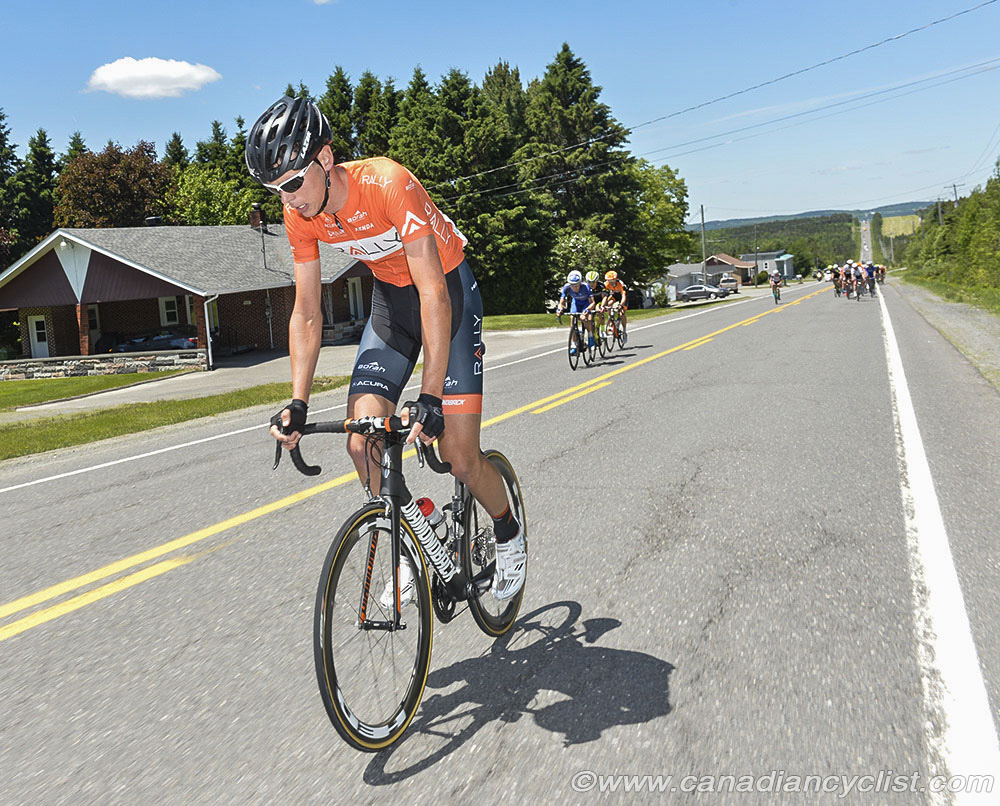 Dal-Cin attacks
Winning break
Dal-Cin attacked, which began the second, and ultimately successful, break. He was joined by five riders - Ellsay, Robin Carpenter (Holowesko-Citadel), Cortlan Brown (Canyon), Rafael Marquez (Inteja) and Gavin Mannion (United Healthcare).

This group would also gain three minutes on the peloton, but started to lose ground in the final 25 kilometres, so Dal-Cin attacked again, taking Carpenter with him. The two leaders hit the base of the Mont Megantic climb with two minutes on the field. Dal-Cin accelerated away from Carpenter at the four kilometre mark to win by over a minute, while Carpenter held off last year's Megantic winner, Sepp Kuss (Rally Cycling), by just over 30 seconds.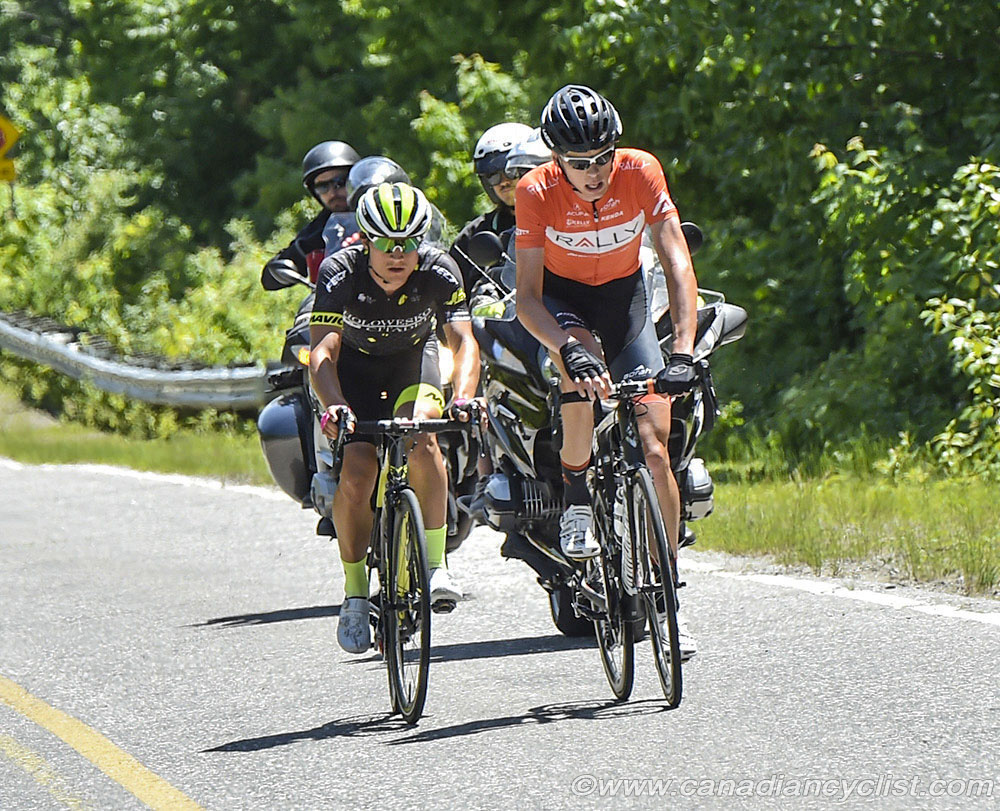 Dal-Cin and Carpenter start the Mont Megantic climb
However, none of these riders were in contention for the overall lead. It was the riders who ended up in fifth, sixth and seventh places - Swirbul, Jack Burke (Aevolo) and Jordan Cheyne (Jelly Belly p/b Maxxis). These three finished within a ten second span, and are separated by that amount in the overall classification, with Burke at four seconds to Swirbul and Cheyne at ten seconds. Swirbul also took the Best Young Rider Jersey, while Carpenter moves into the Points Jersey.

"We got away with 40K to go," explained Dal-Cin. "We were rolling pretty good and the pack seemed happy to give us some leash. We lost some cohesion with 25K to go and once the group stopped cooperating I decided to have a crack, and Robin came with me, which was good. We worked well together until the bottom and then just duked it out on the climb. I put in a dig and then just rode as hard as I could. It was pretty cool to get this one."

Stage 3 on Friday morning is a 19.4 kilometre individual time trial, and will likely shake up the standings again, especially since weather forecasts are calling for rain and a high of 13 Celcius.

Results