July 17/17 15:44 pm - Nieuwold & Vialle Win Marathon Titles

Posted by Editoress on 07/17/17

Elyse Nieuwold (Angry Johnny's Evolution p/b Norco & Horseshoe) of Newmarket, Ontario repeated as the women's champion at the 2017 Marathon (XCM) Canadian Championships on Sunday, in East Hereford, Quebec. In the men's category, Alexandre Vialle (Toyota St-Eustache) of Prevost, Quebec, took his first Marathon title in the men's category.

The 82 kilometre race, the longest event in the cross-country discipline, saw the race open with a long climb, punctuated by sections of singletrack. After a descent at the 30 kilometre mark, riders began a series of climbs to the highest point of the course at 864 metres, 60 kilometres into the race, before descending steadily to the finish line.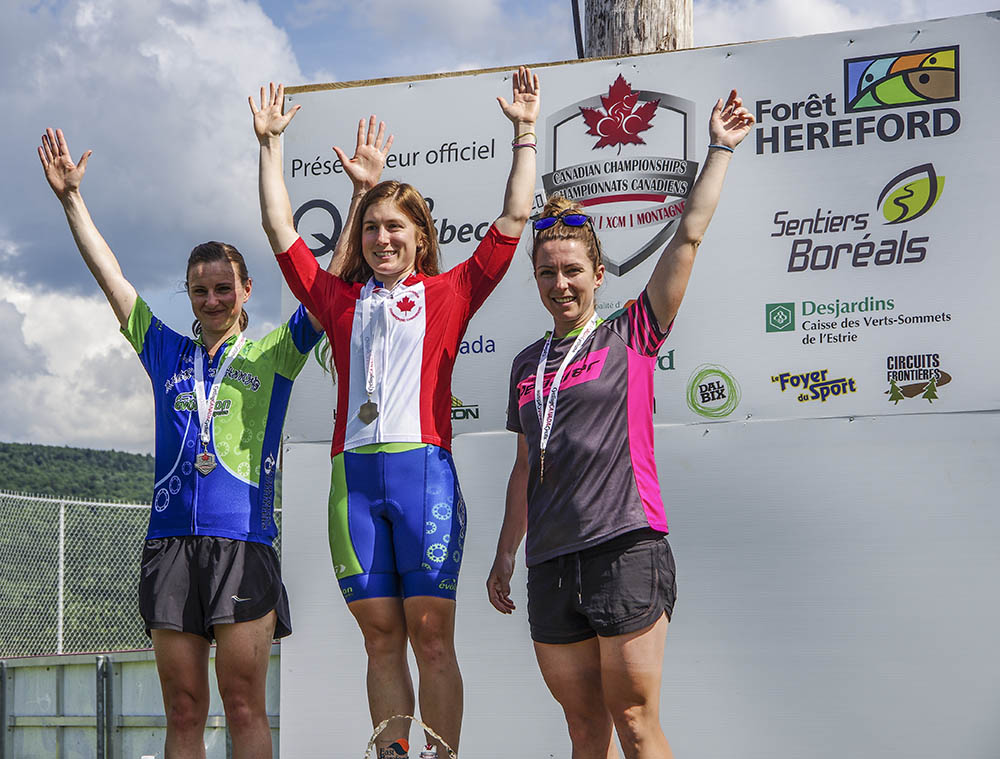 Women's podium: Heather Gray, Elyse Nieuwold, Caroline Villeneuve


Nieuwold was clearly the strongest rider in the women's field, finishing with a time of four hours, 44 minutes and 55 seconds, a time that would have put her 13th among the men. Nieuwold finished nearly four minutes ahead of team mate Heather Gray, of Kanata, Ontario, the 2015 Marathon champion. Caroline Villeneuve (Le Pedalier) of Quebec City, Quebec, was third, a further 58 seconds back, finishing in the same position as 2016.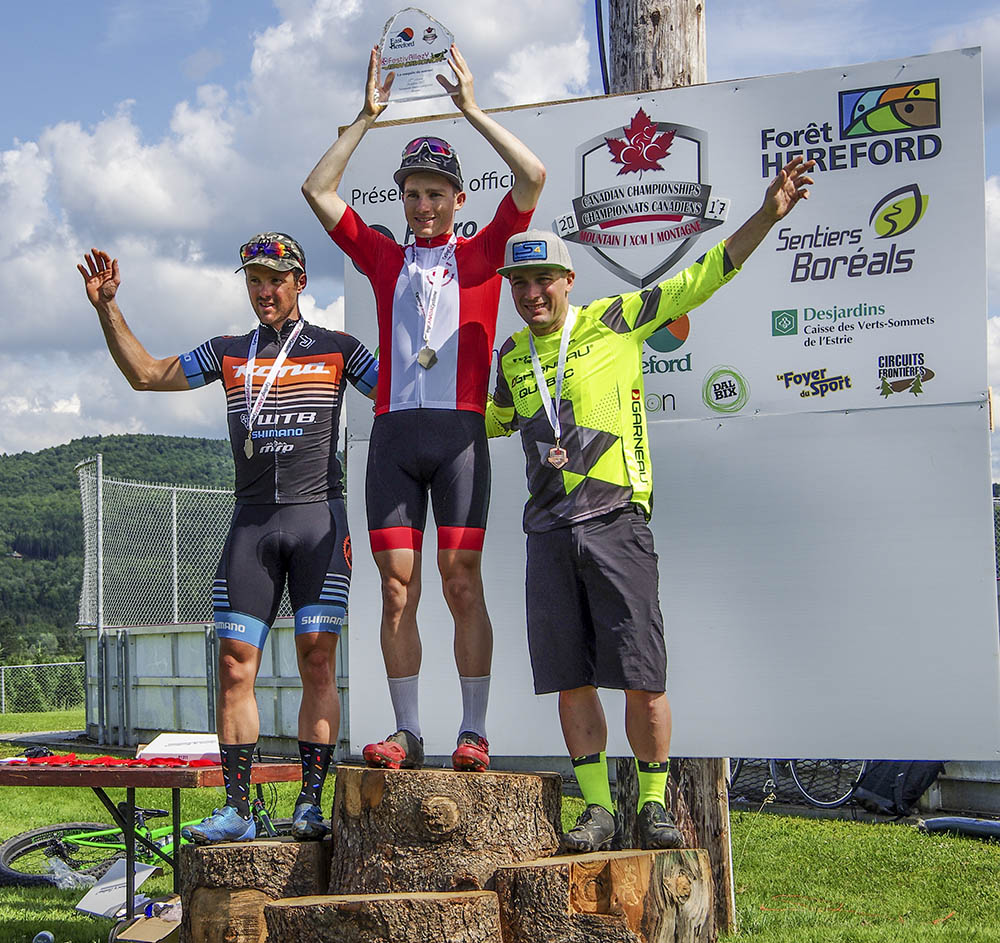 Women's podium:Cory Wallace, Alexandre Vialle, Marc-andré Daigle


Vialle was the only rider to crack the four hour barrier, finishing with a time of three hours, 57 minutes and 11 seconds. In second place, almost 20 minutes back, was Cory Wallace (Kona), the 24 Hour Solo world champion, who finished second last year. In third place, 41 seconds behind Wallace, was Marc-André Daigle, of Montreal, Quebec.

Results