July 18/17 21:12 pm - Marc-Antoine Soucy Transfers to Silber

Posted by Editoress on 07/18/17

Silber Pro Cycling is pleased to announce that Marc-Antoine Soucy has joined Silber Pro Cycling for the remainder of the season. He is currently with the team in Bend, Oregon, and will take the start Wednerday wearing Silber orange at the Cascade Classic. Marc-Antoine will also be part of Silber's roster for the Tour of Utah and the Tour of Alberta.

Marc-Antoine Soucy, formerly of Garneau–Québecor, won Stage 4 of the GP Cycliste de Saguenay and was second at the Canadian Road Championships (1st U23). The arrival of Soucy bolsters Silber's injury-riddled roster as it heads into the toughest period of the team's calendar.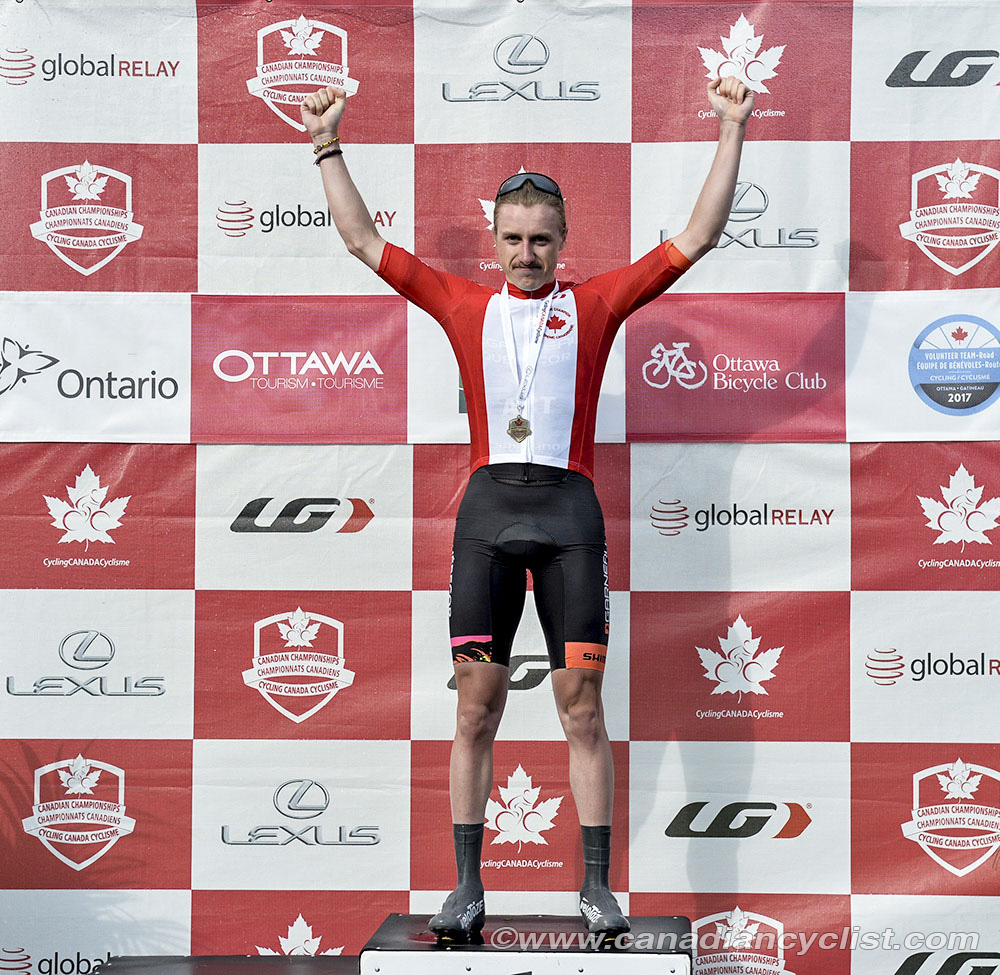 U23 RR champ Marc-Antoine Soucy
The late season transfer was orchestrated by Silber's GM, Scott McFarlane. "So many people got involved to make this happen," recalled McFarlane. "I first approached Bruno Langlois, then asked Louis Garneau and both were supportive because Silber was offering one of the most promising riders in Canada a chance to race at some of the highest profile races in North America. The fact Louis would agree to the transfer of a National U23 Champion says something about his commitment to development."

"Cycling Canada then presented our case to the UCI, which agreed to the transfer. Finally, I had to ask permission from the FQSC because Marc had committed to them to do the Jeux de Francophone and the Canada Games. They released him from the former and he will join three of our riders heading to the Canada Games right after Utah."

"Everyone wins in this situation: Garneau-Québecor ensures the development of one of their best riders; Silber strengthens our roster before heading to Utah; Marc-Antoine gets to race at events that will prepare him to possibly participate at events such as the World Championships; and Cycling Canada establishes meaningful cooperative pathways for success."