July 26/17 9:09 am - Canadian Cycling Hall of Fame Inductees for 2017

Posted by Editoress on 07/26/17

Established in 2015, the Canadian Cycling Hall of Fame recognizes outstanding achievement and contribution to cycling racing in or for Canada. There are currently two categories of membership in the Canadian Cycling Hall of Fame: Athletes and Builders. At present, sixteen members have been inducted to the Hall of Fame; fourteen athletes and two builders that were selected in 2015 and 2016.

The class of 2017 includes three athletes and one builder who will be recognized at the annual Canadian Cycling Hall of Fame celebrations to be held on Sunday, October 1st at RattleSnake Point Golf Club in Milton in conjunction with the Canadian Track Championships. The athlete inductees are Gary Longhi, Karen Strong and Steve Smith and the builder is Albert Schelstraete-Coulier.

Gary Longhi, para-cyclist and multi-time paralympian led Canadian cyclists at the 1996 Atlanta Paralympic Games winning a gold medal in the Individual Time Trial (ITT) and a bronze in the Road Race. He was a silver medalist in the ITT at the Barcelona 1992 Olympic Games and was the flag bearer for the Canadian Paralympic Team at the opening ceremonies for the 2000 Paralympic Games in Sydney.

Albert Schelstraete-Coulier's cycling career covered many facets including racing but his recognition as a builder comes about due to his leading role in two specific areas. He served as the President of the Canadian Wheelmen's Association (1952-1957) and later as the President of the Canadian Cycling Association (1972-1974). In addition to this, he built the Delhi, ON velodrome in 1939 and the first portable track in 1948 and went on to build numerous tracks in North America from 1948 to 1975.

Karen Strong is a recognized forerunner for many of Canada's top road athletes. As the first Canadian woman to win medals at the Road World Championships her bronze medal in 1977 and silver in 1979 paved the way for future Canadian successes in the discipline. In addition to several international podiums, Karen dominated the Canadian Road Cycling Championships from 1975 to 1982. Following her incredible competitive career she served as the first full-time women's coach for the national body.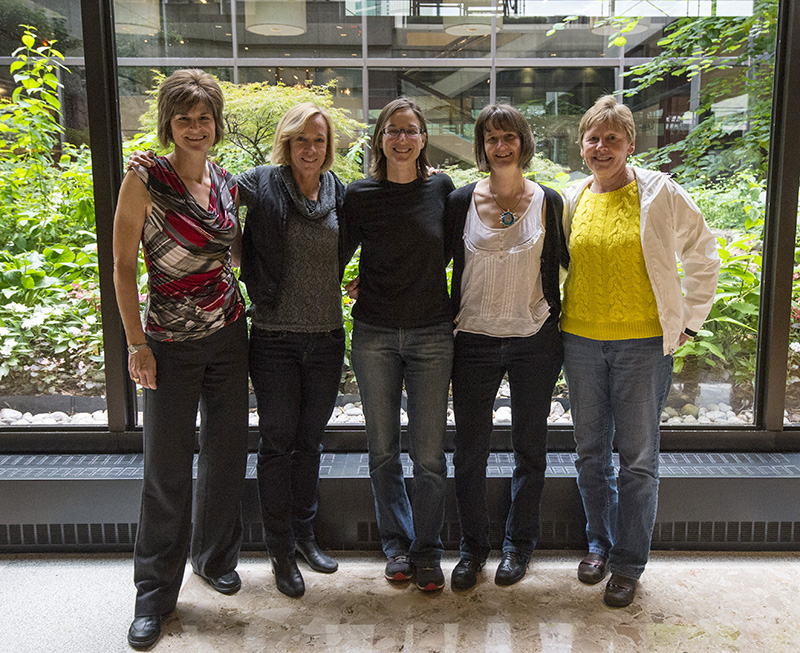 2013 - Kelly Ann Erdman, Maria Hawkins, Alison Sydor, Jill Smith & Karen Strong

Steve Smith, Canada's greatest downhill mountain biker, tragically lost his life in May of 2016 as the result of a motocross accident. From 2004 to 2013 Stevie's legend grew, culminating in being the 2013 World Cup Champion. Included in his three win's in 2013 was a memorable gold medal run on home soil at Mont-Ste-Anne, QC which contributed to him being named Cyclist of the Year for 2013. After two injury-plagued seasons in 2014 and 2015 he came back in early 2016 with a World Cup podium at Lourdes, FRA to start his final season.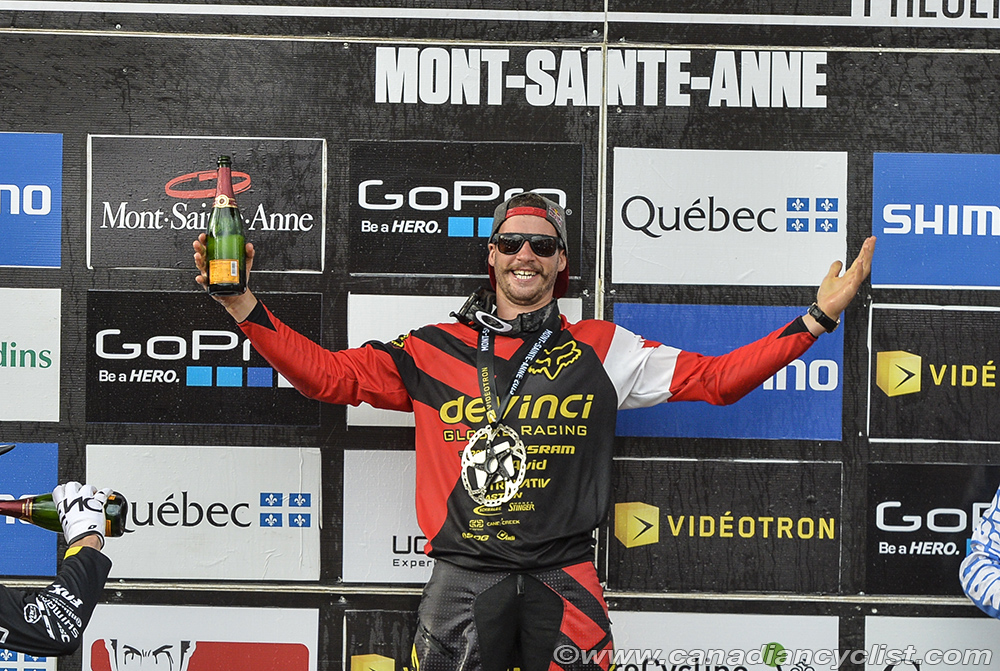 Steve Smith at the top of his game

The Canadian Cycling Hall of Fame celebrations will be held on Sunday, October 1st at RattleSnake Point Golf Club in Milton, ON. The event will kick-off in the morning with the 2nd annual Ride with Legends presented by Lexus where guests will have the opportunity to enjoy a VIP, fully-supported road ride in the Halton Hills alongside many of Canada's Hall of Fame inductees as well as current National Team athletes. The ride will be followed by the induction luncheon where the 2017 class will be honoured and celebrated.

When: Sunday, October 1st from 8:30 am to 2:30 pm

Where: RattleSnake Point Golf Club (Milton, ON)

For Info & Tickets