July 31/17 15:19 pm - Day of the Hour Record Attempts at Milton Velodrome

Posted by Editoress on 07/31/17

On Saturday, September 23rd, the Mattamy National Cycling Centre in Milton, Ontario, will play host to a day of record breaking attempts, when seven riders will try for the Hour Record in various age categories, including Ed Veal, who currently holds the Canadian Hour Record.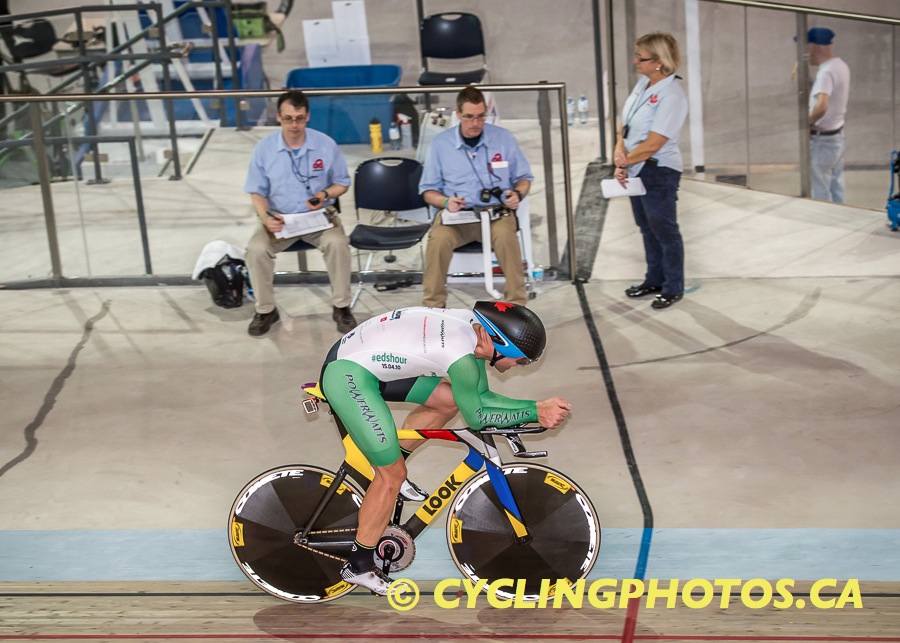 Ed Veal en route to his Canadian Hour Record in April, 2015
The riders will begin their attempts at 8:15 am, with a new attempt taking place at approximately every 90 minute intervals. The riders, their categories and the times they must beat:

David Hainish (Milton, Men 30-34) 47.764 km
Jane Emans (Milton, Women 35-39) 42.16 km
Ed Veal (Newmarket, Men 40-44) 48.411 km
Jody Levine (Toronto, Women 45-49) No existing record
Michael Nash (Ottawa, Men 50-54) 48.89 km
Bryn Currie (Toronto, Women 50-54) 43.21 km
Michael Kolesar (Mississauga, Men 66-69) 43.73 km

There is no cost to attend this event and cheer on the riders, but you must Register.

Additional information will be available by phone to organizer/participant Michael Kolesar at (905) 301-5533.