August 4/17 17:09 pm - Gwin & Nicole Lead DH Qualifications

Posted by Editoress on 08/4/17

Friday was the first day of racing at Mont-Ste-Anne for the Mountain Bike World Cup, with the Downhill qualifications held in the afternoon. The rain held off until the end of racing, but it looks to be very wet and windy for race day on Saturday.

In the Junior men, Canadian Finn Iles (Specialized), the world champion and World Cup leader, survived a scare when a flat halfway down the his run put him in danger of not making the top-20 cut-off to contest the Final. He had been sitting second before his flat, but still managed to finished ninth riding on a flat tire. Iles has already won the World Cup title mathematically. Matt Walker (Madison Saracen) qualified first. Other Canadian qualifiers were Jacob Stefiuk (11th), Ben Wallace (14th), Joshua Fultz-Veinotte (15th), Anthony Poulson (16th) and Blake Bunting (17th).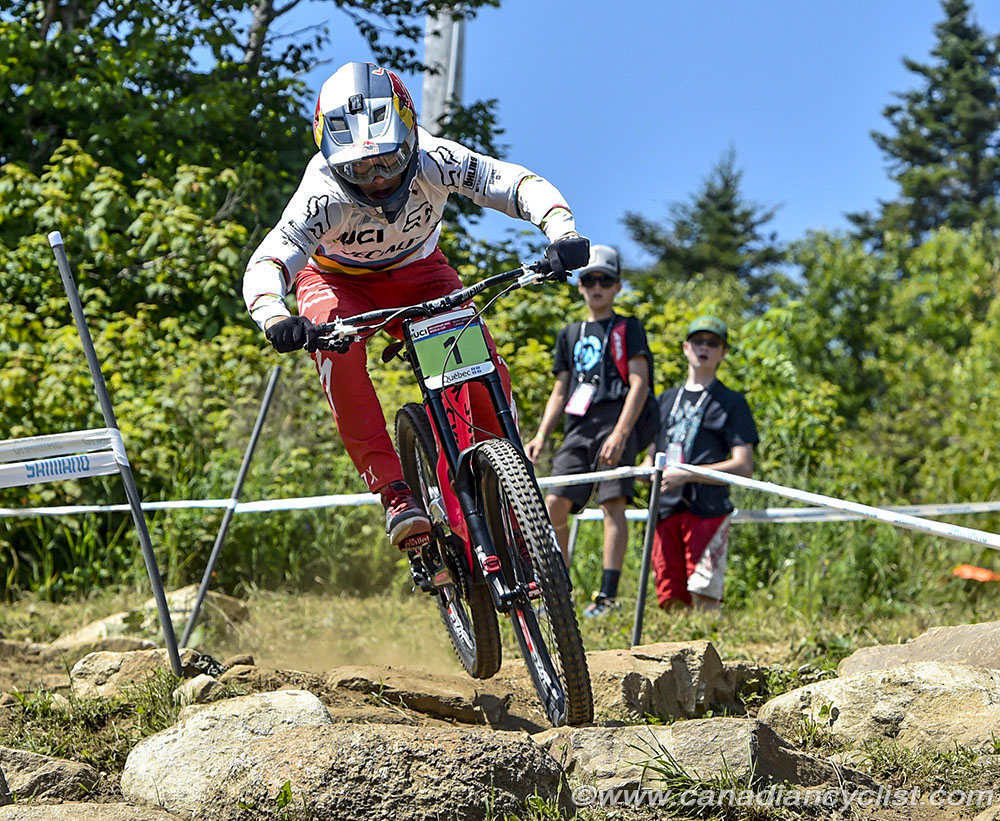 Finn Iles (Specialized)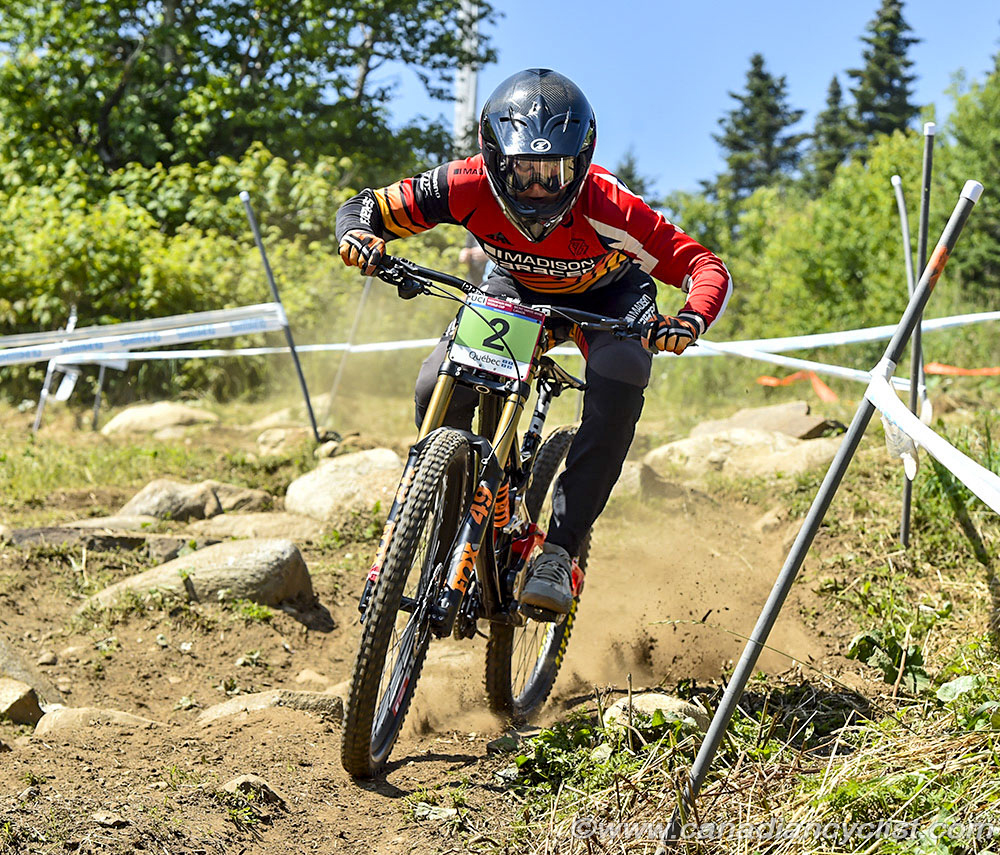 Matt Walker (Madison Saracen)
In Elite women, World Cup leader Myriam Nicole (Commencal/Vallnord) set the fastest time, followed by Tracey Hannah (Polygon UR) - second in the standings - and world champion Rachel Atherton (Trek Factory). Top Canadian was national champion Miranda Miller (Specialized) in seventh, with Laurie Citynski 14th and Vaea Verbeeck 15th. Verbeeck survived a flat tire to make the Final.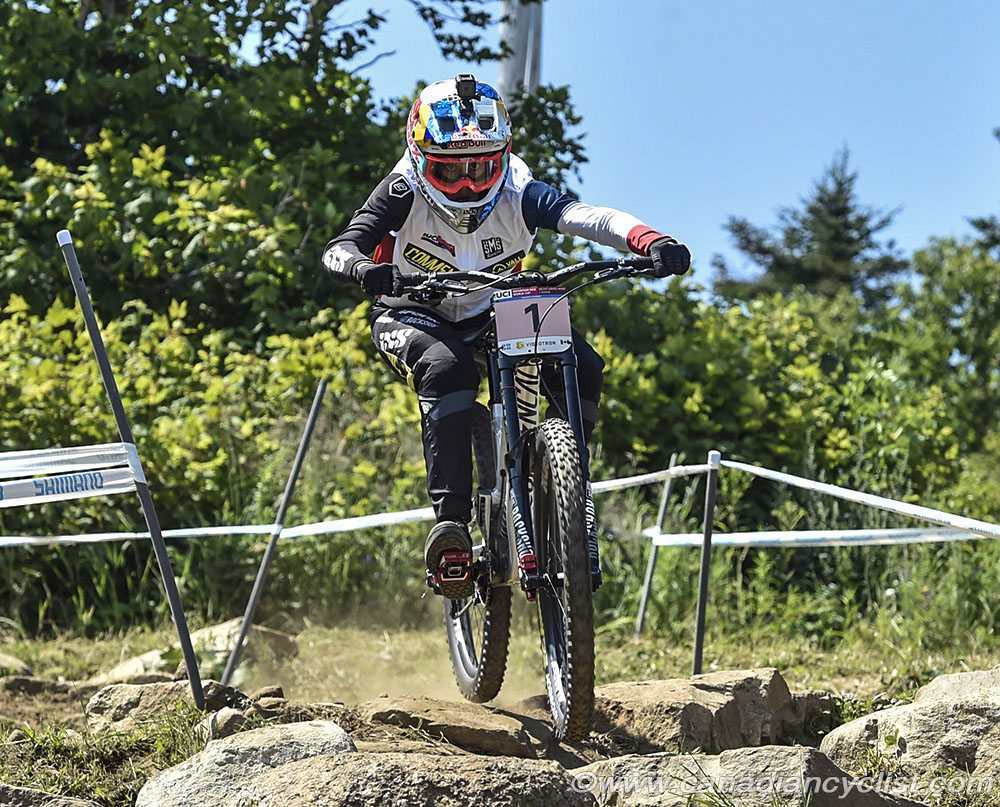 Myriam Nicole (Commencal/Vallnord)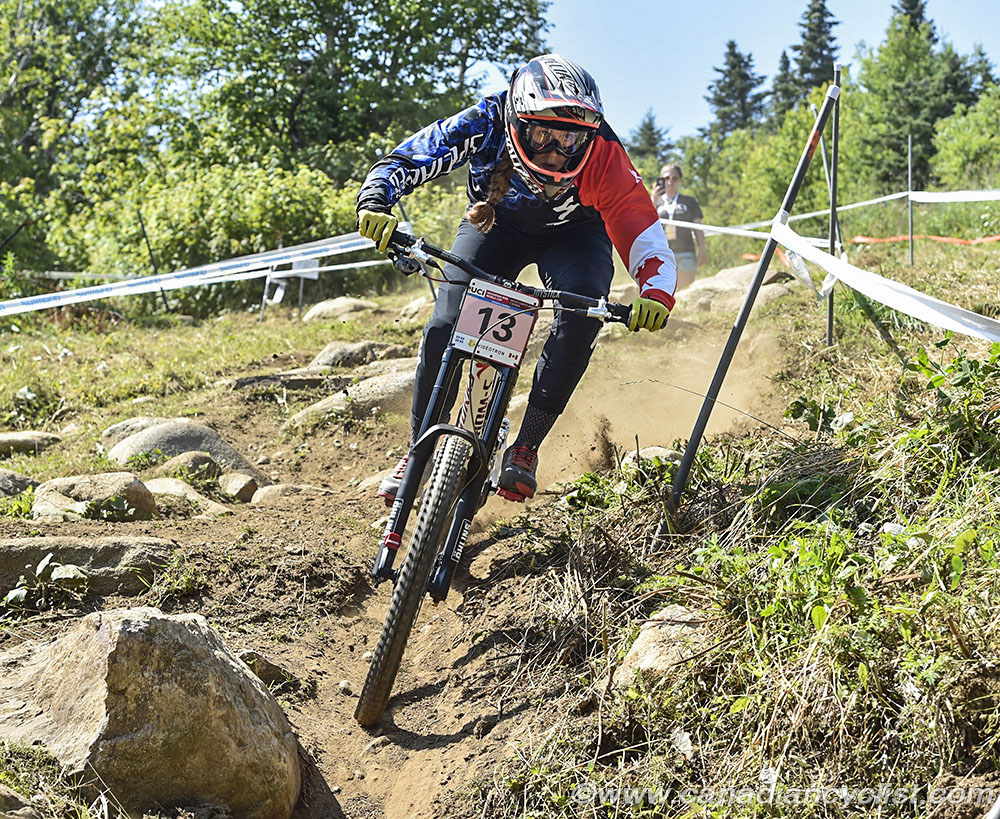 Miranda Miller (Specialized)
The Elite men's qualifier was taken by Aaron Gwin (The YT Mob), 1.517 seconds ahead of Loic Bruni (Specialized), with World Cup leader Greg Minnaar (Santa Cruz Syndicate) third. Top Canadian was Mark Wallace (Canyon Factory) in 15th place. Other Canadians that qualified for the Final are: Canadian champion Kirk McDowall (25th), Hugo Langevin (44th), Magnus Manson (60th) and Henry Fitzgerald (71st).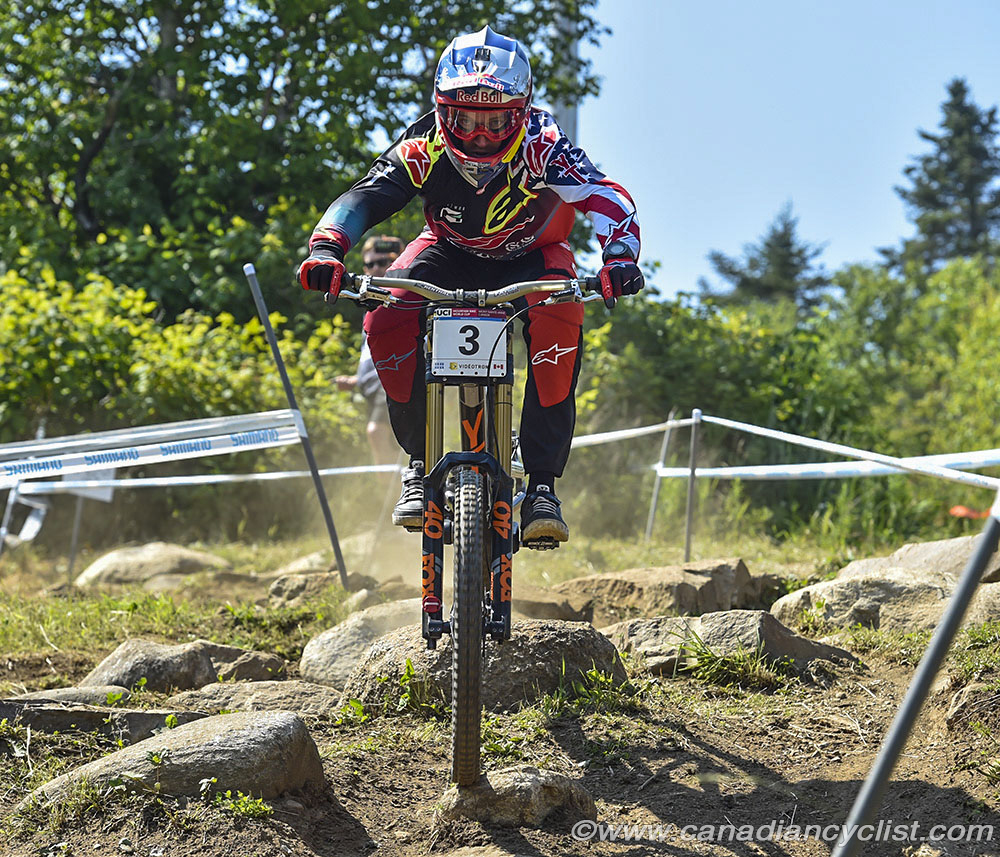 Aaron Gwin (The YT Mob)
Mark Wallace (Canyon Factory)