August 11/17 10:55 am - National Sprint Coach Hartwell Leaves for Trinidad

Posted by Editoress on 08/11/17

Canadian national sprint coach Erin Hartwell is leaving Canada to return to Trinidad and Tobago [TTO] after a successful three-and-a-half years building the foundations of Cycling Canada's track sprint program.

As of September 18th, Hartwell will take on the role of Technical Director of Cycling for the Sports Company of Trinidad and Tobago, to service the Trinidad and Tobago Cycling Federation. Hartwell was previously the coach for TTO before coming to Canada. Hartwell won two Olympic medals (silver in 1996 and bronze in 1992) for the USA in the 1000m time trial.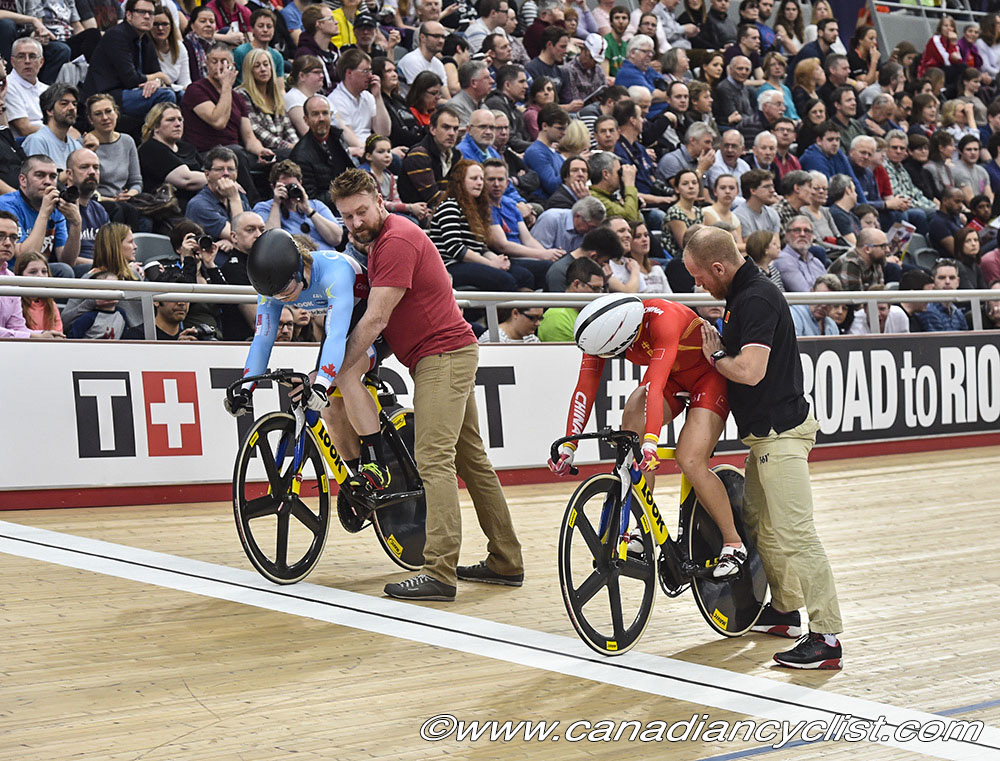 Hartwell with Kate O/Brien, 2016 Track Worlds, Women's Sprint 1/4 Final
With Hugo Barrette at 2016 Track World Champs in London

"This has been an incredibly difficult decision," Hartwell said. "Cycling Canada is a world-class organization with an amazing group of coaches and staff working tirelessly to support cycling in Canada. I've grown a lot as a coach and manager over the past three-and-a-half years, through the wonderfully synergistic and collaborative relationships I've developed with our athletes and staff. Canada has been good to me."

"Nevertheless, I am grateful for the opportunity to take a leadership position in cycling in the nation that I call my spiritual home. My wife and daughter are Trinbagonian and I'm looking forward to returning to Trinidad and Tobago to further the growth and prominence of cycling in the Caribbean. More than anything, I'm excited to support the Pan American region's newest world-class indoor velodrome located on the island of Trinidad in our collective effort to showcase the sporting talent and vibrant cultures of this amazing part of the world."

During his tenure as Head Track Sprint Coach, Hartwell was tasked with identifying talent through Cycling Canada's talent identification initiatives, such as Pedal to the Medal, and developing that talent. This has resulted in multiple medals at World Cups, Pan American Games and Pan American Championships. The program was ahead of schedule when it sent three riders to the Rio Games last year - Hugo Barrette, Monique Sullivan and Kate O'Brien.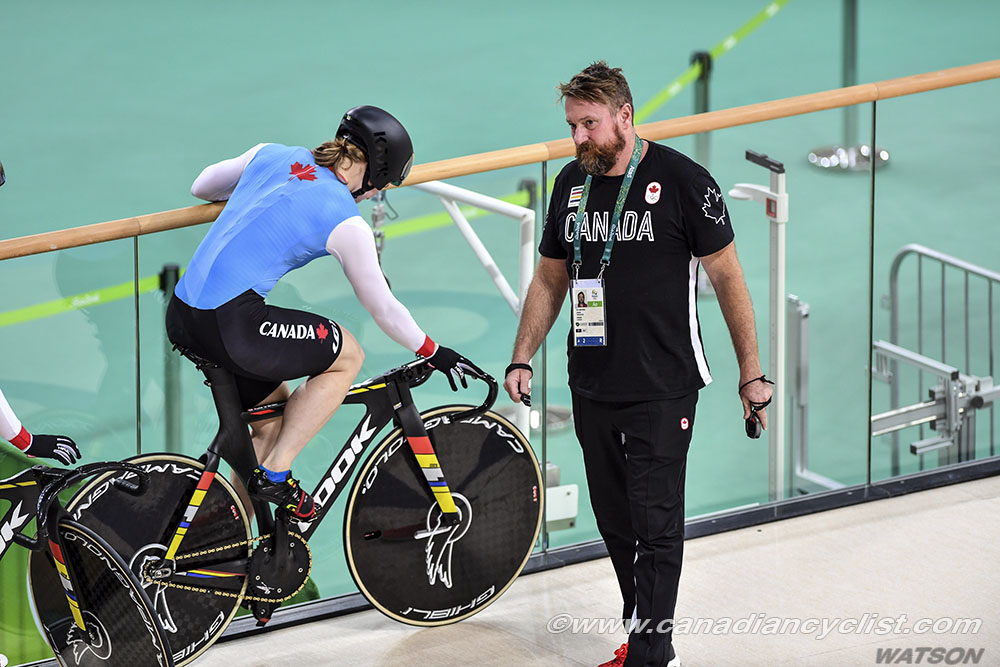 2016 Rio Olympic Games
"It was somewhat of a shock to learn from Erin that he was contemplating moving back to TTO, and eventually making that move a reality", said Jacques Landry, Chief Technical Officer - Head Coach at Cycling Canada. "Over the years of working with Erin, I discovered a man who is passionate about the success of his athletes, someone who wears his heart on his sleeve and who will tread through hell and high water for the people around him. Our loss is Trinidad and Tobago's gain."

With Hartwell's departure, newly hired sprint coach Franck Durivaux will lead both the Sprint Program's Olympic Performance Pool athletes and the Development Performance Pool athletes. Following an adaptation period, the Sprint Program will be re-evaluated to determine the next steps leading towards the 2020 Olympic Games in Tokyo.

The Sprint program has suffered recent blows with the injuries to Kate O'Brien and Stefan Ritter in crashes, and the retirement of Monique Sullivan.