August 17/17 16:38 pm - Quebec Wins 4 Titles on Opening Day of Para Road Nationals

Posted by Editoress on 08/17/17

The 2017 Global Relay Para Road Championships p/b Lexus opened on Wednesday with national titles awarded in the individual time trial for multiple categories. Held in Bromont, Quebec, the national championships bring together para-cycling athletes from across Canada to compete for the opportunity to become Canadian champion.

The time trial events took place on an approximately five kilometre out-and-back course on Boul. de l'Innovation and Boul. de Montréal, to the west of Bromont, with categories racing 9.5, 14.5 or 19.5 kilometres.

In the 19.5 kilometre Tandem categories, Quebec teams took both the women's and men's titles. Cindy Morin and Anais Courteille won the women's race with a time of 28 minutes and 45.5 seconds, finishing 37 seconds in front of the Alberta squad of Carla Shibley and Erin Ruttan. The top ranked team of Shawna Ryan and Joanie Caron did not finish after suffering a flat tire on their second lap. Matthieu Croteau-Daigle and Benoit Lussier led a Quebec podium sweep in the men's competition, finishing with a time of 25 minutes and 52.1 seconds.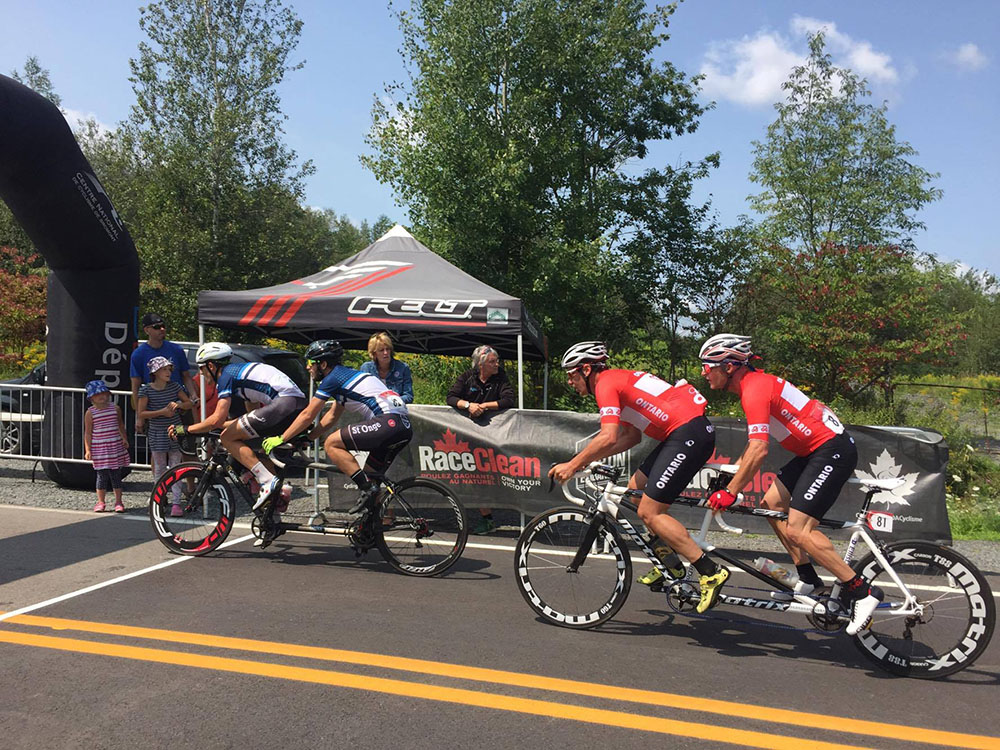 In the combined men's and women's Tricycle category, Paralympic bronze medalist Shelley Gautier of Ontario (T1) won the gold medal ahead of Mike Shetler of Quebec (T2) for the 9.5 kilometre race. In combined categories, times are factored to adjust for levels of disability.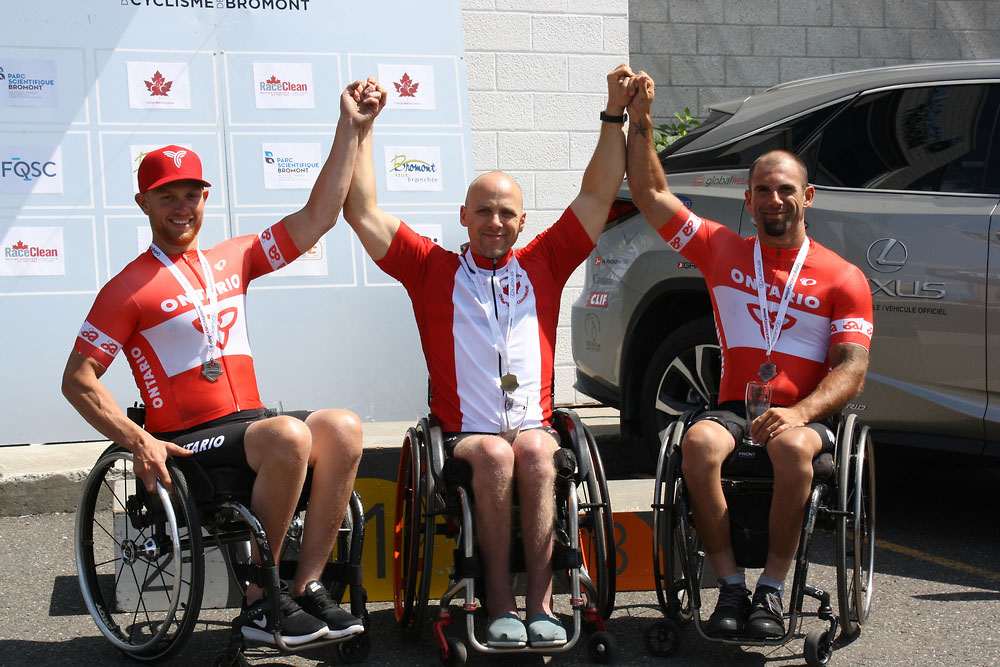 The Handcycle competition was divided into two categories, with women's H2 and men's H1/H2 racing 9.5 kilometres, won by New Brunswick's Matthew Kinnie (H2) ahead of Robert Labbe (H2) of Quebec. The combined women's H3/H4 and men's H3/H4 competition was won by Rio Paralympic double bronze medalist Charles Moreau (H3) of Quebec, followed by Alex Hyndman (H3) of Ontario.

The final championship category was the combined women's C4/C5, with Quebec team mates and Rio Paralympians Marie-Claude Molnar (C4) and Nicole Clermont (C5) taking gold and silver.

The 2017 Global Relay Para Road Championships p/b Lexus conclude on Thursday with the Road Race competitions.