August 31/17 11:43 am - Tour of Alberta Begins Tomorrow

Posted by Editoress on 08/31/17

The ATB Tour of Alberta kicks off Friday with a start in the Town of Jasper before routing into Jasper National Park and a 10-kilometre climb to the finish up to Marmot Ski Basin. The four-day race will race through Spruce Grove Saturday, and finishes with two races in Edmonton on Sunday and Monday. The world-class professional cycling race will feature 11 teams of eight riders each which will represent athletes from 15 countries.

"For sure I got good memories of this race after winning two stages two years ago," said Tom Jelte-Slagter (Cannondale-Drapac), the third place finisher in the 2015 ATB Tour of Alberta and winner of the stage in Jasper National Park. "It will be really important for our team to perform well the first day...I remember how the climb is and the wind as well as the gradient of the climb can play a factor. I hope to be at the front of the group again. We will see in two days."

The field will feature Canada's top three professional teams, including H & R Block, Silber Pro Cycling, and Garneau-Quebecor. Three past Canadian National Champions - Ryan Roth, Bruno Langlois and current Maple Leaf jersey bearer Matteo Dal-Cin - will be racing.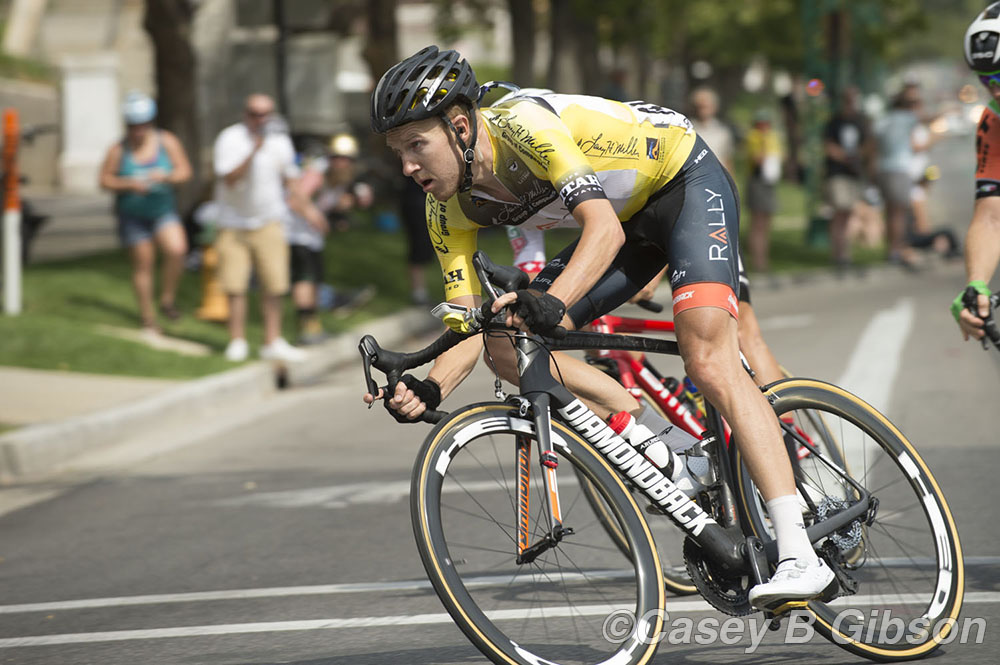 Rob Britton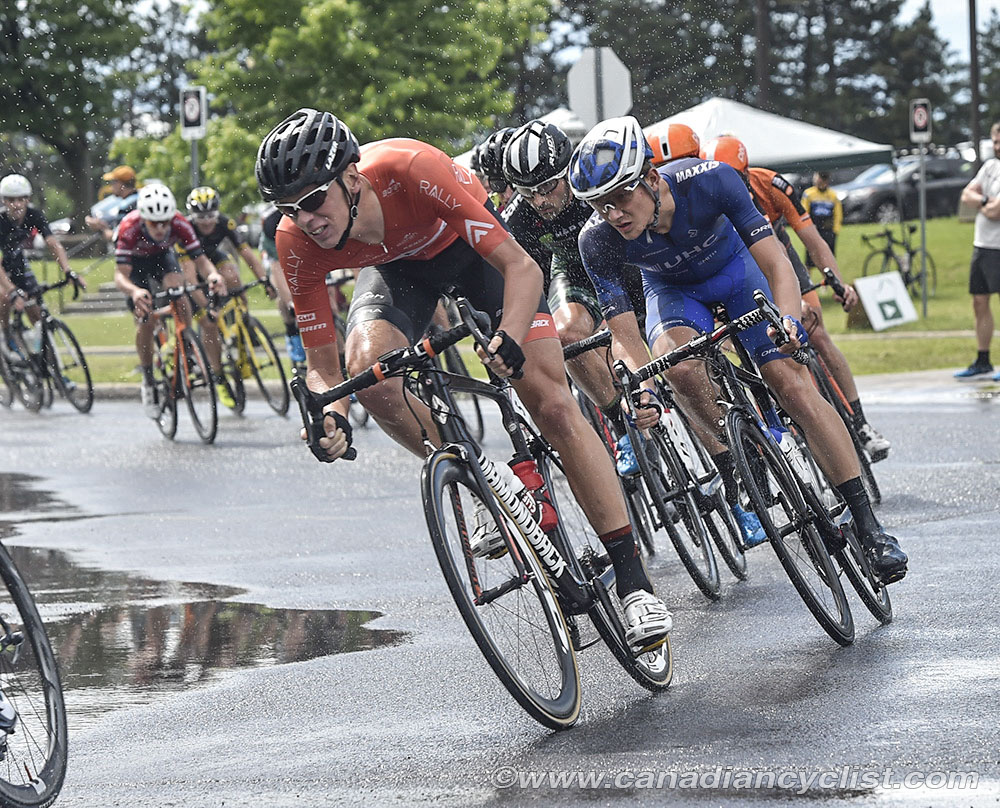 Matteo Dal-Cin and Alex Cataford
"It will be my first-time racing in the national champion's jersey with the maple leaf on it," said Dal-Cin, who competes for the U.S.-based Rally Racing team. "So, it will be extra special being in my home country. No doubt it will provide me extra motivation."

Rally Cycling includes Evan Huffman, who finished third overall and is the top-placed returning rider from last year: "I've always done well here in Alberta, and really like this race. I'm motivated to come back here for high finish and potentially win another stage like last year."

Defending-champion Robin Carpenter of the Holowesko | Citadel presented by Hincapie Sportswear team crashed at the Tour of Utah earlier this month and will not make it to Alberta to defend his title.

Carpenter's team manager Thomas Craven said Carpenter had been "gunning the whole year to come back and defend his title", but will instead rely on the eight athletes he brought to animate the race. Holowesko | Citadel presented by Hincapie Sportswear also announced it has applied for a Pro Continental license in 2018, a big step for the Continental team which has been beating a lot of higher ranked teams the past couple years, including last year's big win in Alberta.

The 546-kilometre race is more than 100 kilometres shorter than past additions and one day shorter than last year, but Craven predicted that the race may be more intense because of the changes.

Names to watch to content for overall title include: Canada's Rob Britton (Rally Cycling), winner of the tour of Utah this year; Serghei Tvetcov (Jelly Belly p/b Maxxis), who won a stage and placed second overall at this year's Colorado Classic and third overall at Tour of Utah this year; three-time Tour of Colombia winner Oscar Sevilla (Medellin-Inder); Jelte-Slagter and American teammate Alex Howes; UnitedHealthcare Pro Cycling Team's Alex Cataford of Canada, who finished fifth overall in last year's race and was Best Young Rider.

Riders like Slagter predicted the first stage as being key to the overall win since it was uphill and gaps in time would occur and a strong team could control the final three days.

American sprinters John Murphy of the Holowesko | Citadel presented by Hincapie Sportswear team and Travis McCabe of UnitedHealthcare Pro Cycling team should be hunting for stage wins but could creep up in the overall standings by the finish Monday in Edmonton.

Tour of Alberta CEO Scott Fisher announced at Wednesday's press conference that the event will be telecast in 181 countries, the most ever for the ATB Tour of Alberta.

The race will feature 12 teams of eight athletes. There are cyclists from 14 countries: USA (30), Canada (27), Colombia (8), Australia (6), Mexico (5), Italy (5), Spain (3), Slovenia (2), The Netherlands (2), Latvia (1), Belarus (1), Romania (1), and Albania (1).

Stages
Stage 1 - September 1 / Jasper to Marmot Basin Ski Resort (Jasper National Park), 165 km
Stage 2 - September 2 / Spruce Grove to Spruce Grove, 140 km
Stage 3 - September 3 / Edmonton (University of Alberta), 116 km circuit race
Stage 4 - September 4 / Edmonton Centre City (Churchill Square), 124 km circuit race