September 24/17 20:11 pm - Boivin Top Canadian in Men's Road World Championship Road Race

Posted by Editoress on 09/24/17

The 2017 Road World Championships in Bergen, Norway, concluded on Sunday with the Elite men's 267.5 kilometre road race. Guillaume Boivin of Montreal, Quebec, was Canada's top finisher in 35th place. Peter Sagan of Slovakia took a record third consecutive title in a sprint finish with Alexander Kristoff of Norway.

The race was one of attrition, with Boivin's team mates Hugo Houle of Sainte-Perpetue, Quebec, and Antoine Duchesne of Saguenay, Quebec, working to get Boivin in position for the final critical kilometres. Boivin just missed making the key move on the last climb, coming in one minute and 20 seconds behind the lead group of 28 riders. Houle finished 81st.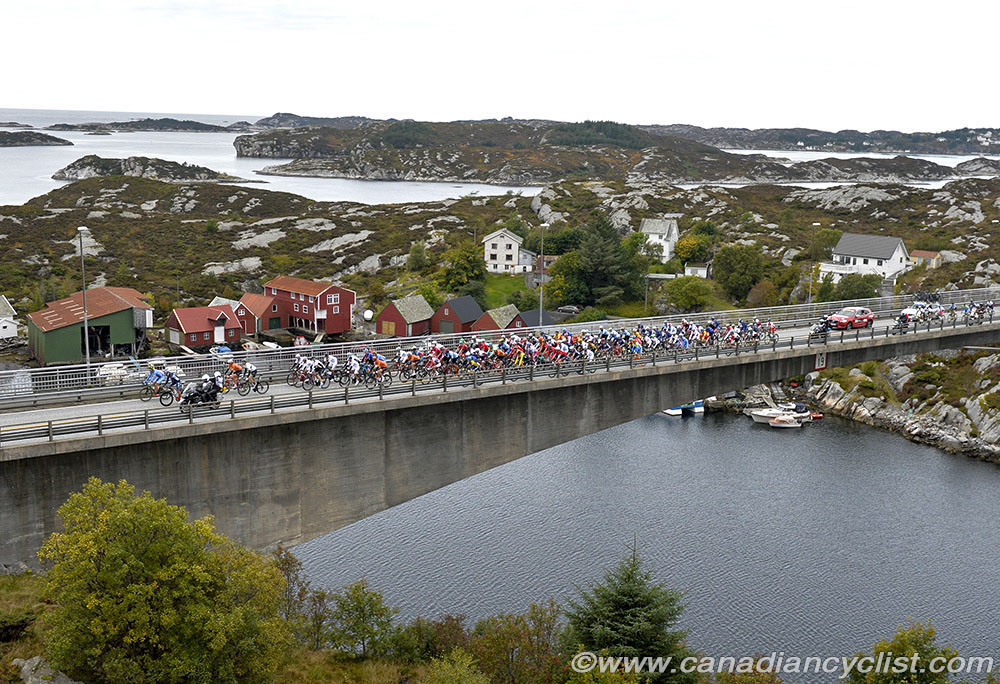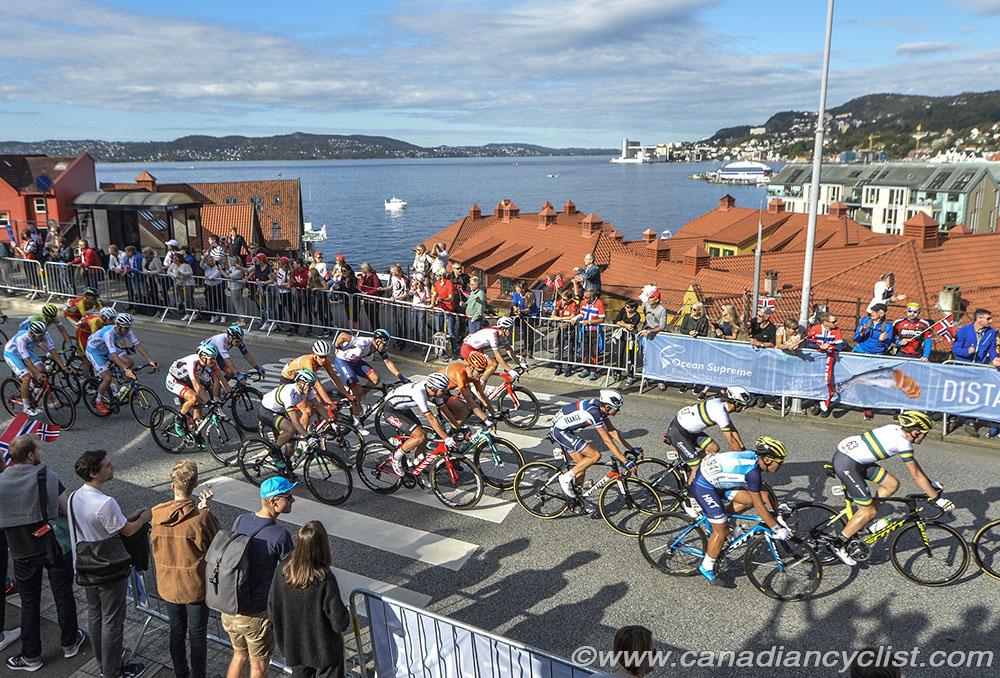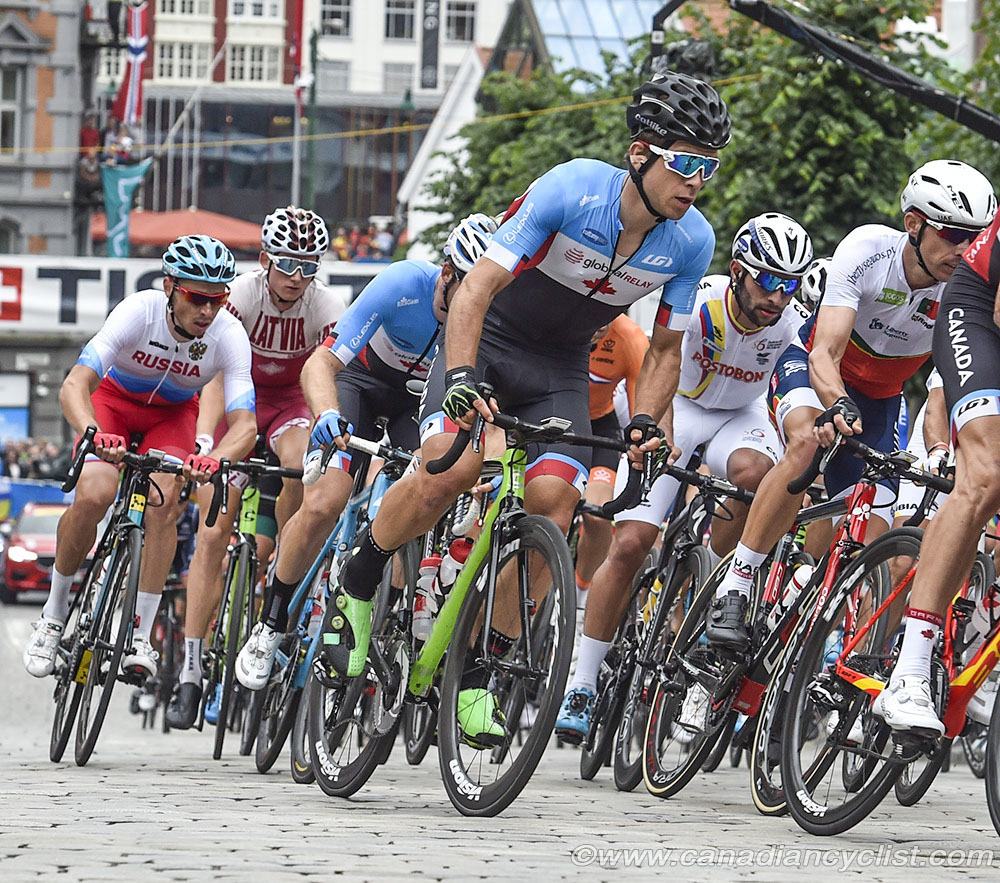 Boivin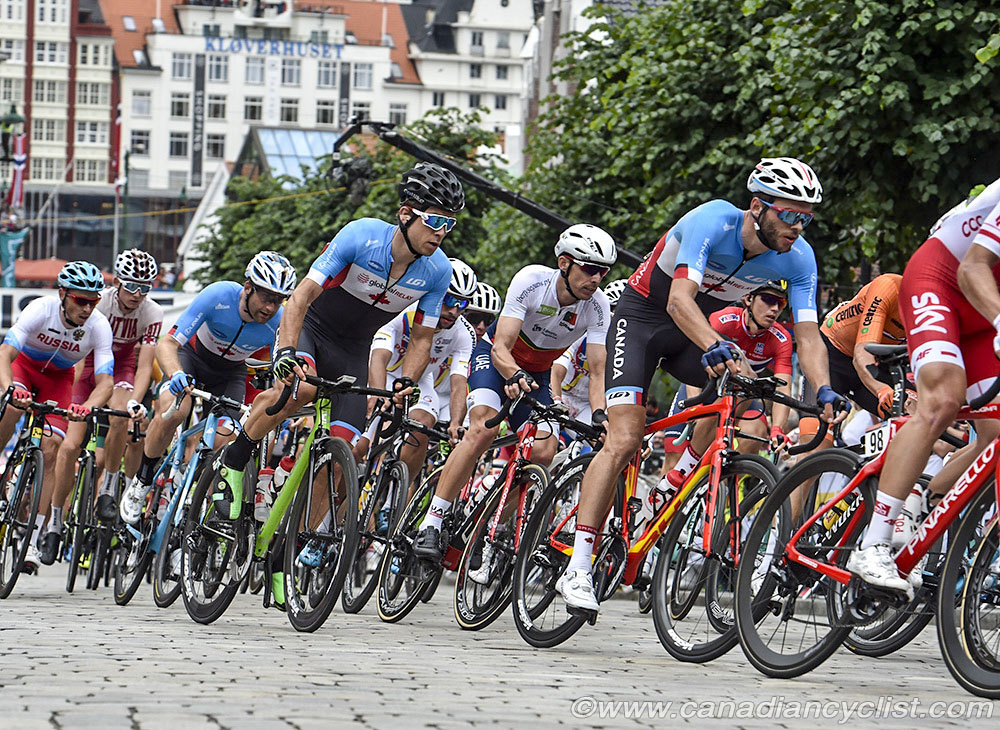 Houle, Boivin, Duchesne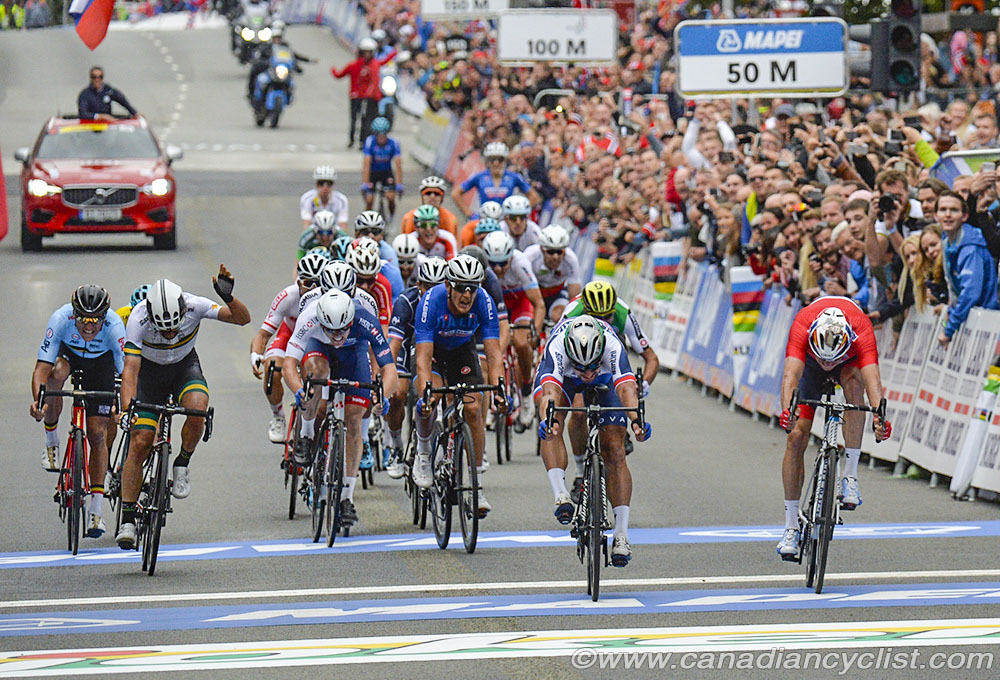 Photo finish sprint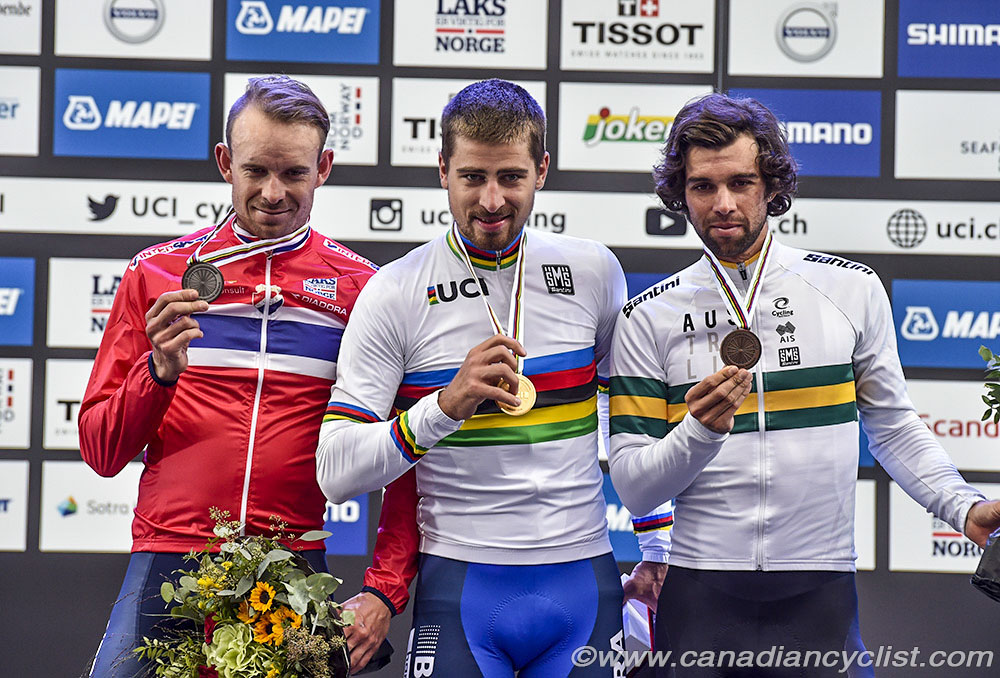 Alexander Kristoff, Peter Sagan, Michael Matthews
"It was a pretty hard race," admitted Boivin, "a hard tempo all day on a very technical circuit. It was just a race of elimination. Thanks to Antoine and Hugo, in the final three laps they helped me move forward. I wasn't missing much to make the split of the final climb, just one percent maybe ... I was right there, so it was heartbreaking not to make it. But at the same time, it is probably one of the best world championships we have done with this group, so I think we can build some confidence and maybe next year we can be there at the end."

"I think for the most part it went to plan," said Kevin Field, Road Team Manager, "and I was really happy with how the guys rode. We realized after a few races that the course is a lot more difficult then we expected coming in, and to have our three guys right up there on the last lap, that's an impressive ride for us. Guillaume was very, very close, and that's a really good performance for our guys."

Jacques Landry, Chief Technical Officer at Cycling Canada, commented, "Reflecting on the Elite men and women, we have all the bases covered, I think, to prepare our riders for Road Worlds. The programs they have are obviously through their trade teams, but we had good team cohesiveness and tactics. For the Junior and Under-23 categories, to really be competitive we would need to step up our programs considerably through training camps and racing in Europe. We have some exceptions, like Simone Boilard [8th, Junior women road race], but we need to be developing more riders like Simone, and not counting on phenoms just showing up. I do strongly believe that the track endurance program is the way to get things going to fast track these athletes into the road scene; we see it through other countries, such as Great Britain and Australia. There's some work to do, but we have a lot of talent and we just need to find the resources and the most efficient pathway to develop these athletes properly."
Previous