October 3/17 11:56 am - Class of 2017 Inducted Into Cycling Hall of Fame

Posted by Editoress on 10/3/17

The third annual induction to the Canadian Cycling Hall of Fame took place on Sunday at the Rattlesnake Point Golf Club in Milton, Ontario, with over 150 people attending the luncheon that saw Gary Longhi, Albert Schelstraete-Coulier, Karen Strong and Steve Smith become the newest members of the Hall of Fame.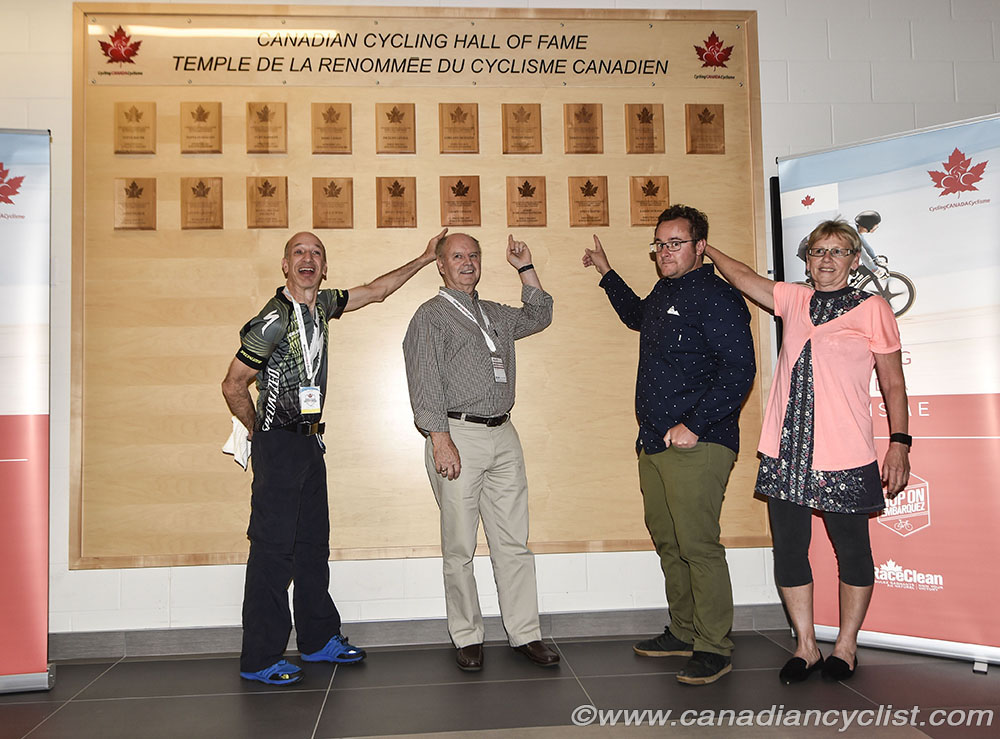 Inductees or their representatives with the plaques at the Mattamy velodrome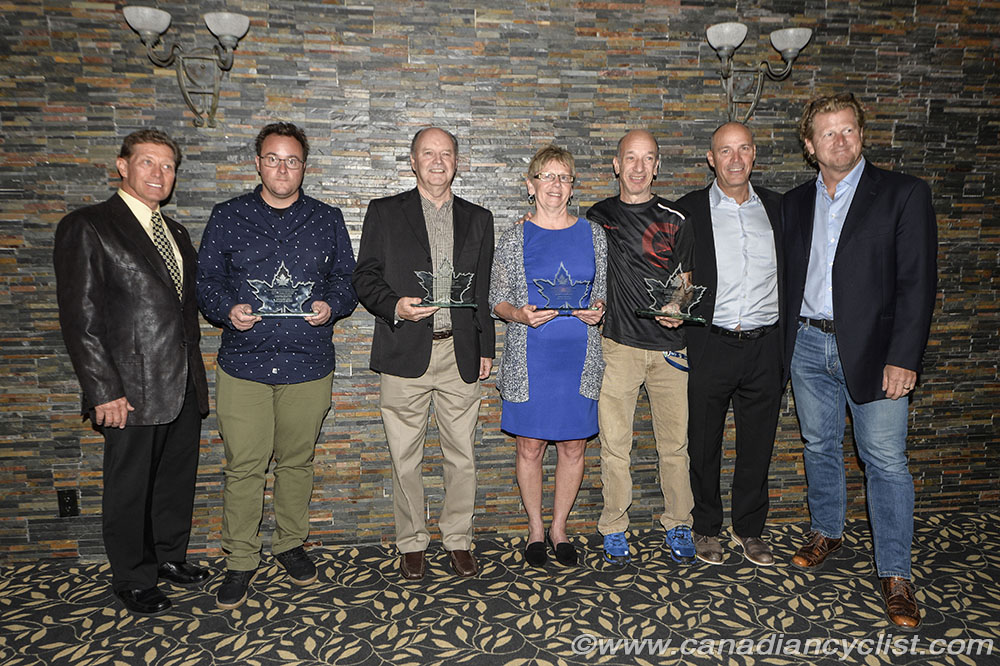 Hall of Fame inductees with members Gordon Singleton, Steve Bauer and Curt Harnett
"To create our history, we need to recognize and celebrate our greats of yesterday," stated Pierre Lafontaine, CEO of Cycling Canada. "Today was one of those days in life that makes you so proud to be associated with cycling and the quality people it helped shape. We are about creating world-class people and this day, we were surrounded with some of the best of the best that Canada had ever produced. Humbling!"

Prior to the induction ceremony, over 100 cyclists participated in the Lexus-sponsored Ride with Legends event, where they had the opportunity to ride with current members of Canada's national team, as well as cycling legends Steve Bauer, Curt Harnett, Gordon Singleton and Karen Strong.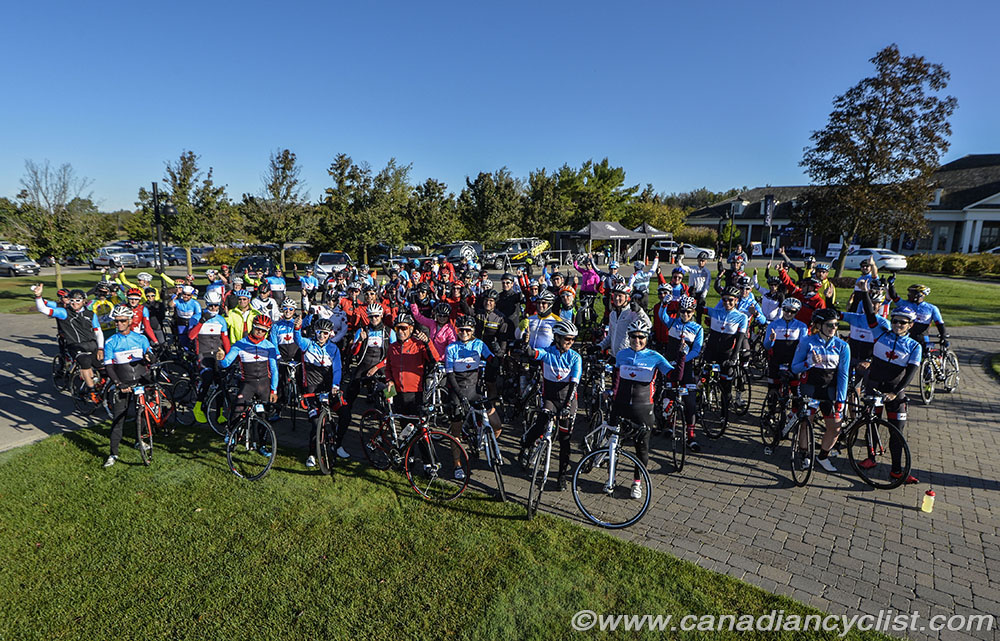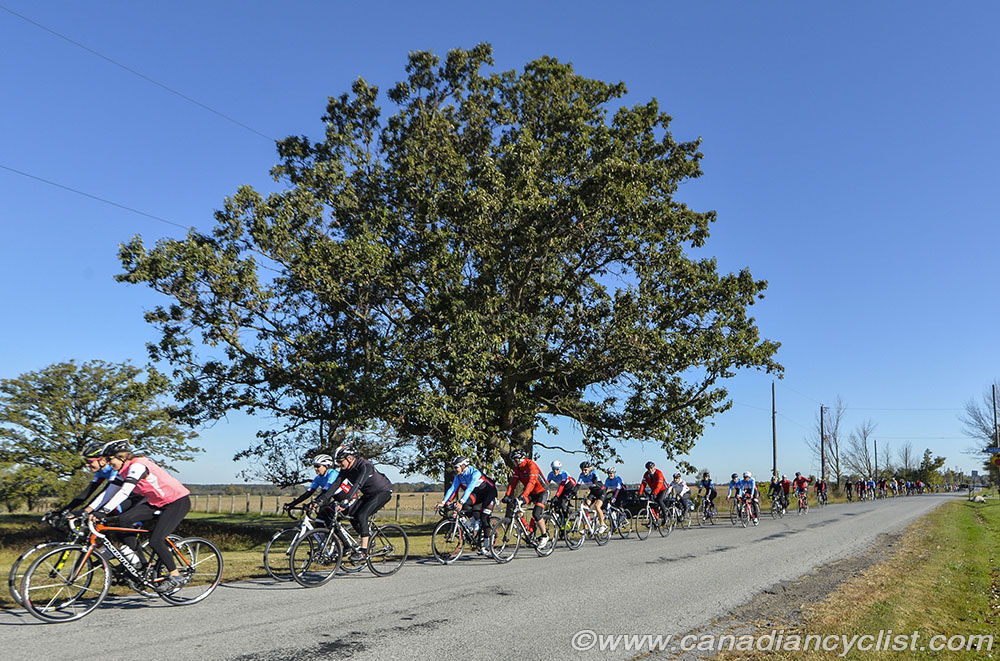 At the luncheon, Eleanor McMahon, Ontario Minister for Sport and founder of the Share the Road advocacy group, spoke about the benefits of cycling and how government is improving safety and access for cyclists.

An introduction to the accomplishments of each inductee preceded remarks by each of the new members or their representatives. The class of 2017 includes three athletes and one builder.

Gary Longhi, para-cyclist and multi-time Paralympian led Canadian cyclists at the 1996 Atlanta Paralympic Games, winning a gold medal in the Individual Time Trial (ITT) and a bronze in the Road Race. He was a silver medalist in the ITT at the Barcelona 1992 Olympic Games and was the flag bearer for the Canadian Paralympic Team at the opening ceremonies for the 2000 Paralympic Games in Sydney.

Albert Schelstraete-Coulier's cycling career covered many facets including racing but his recognition as a builder comes about due to his leading role in two specific areas. He served as the President of the Canadian Wheelmen's Association (1952-1957) and later as the President of the Canadian Cycling Association (1972-1974). In addition to this, he built the Delhi, Ontario, velodrome in 1939 and the first portable track in 1948 and went on to build numerous tracks in North America from 1948 to 1975, as well as designing the 1976 Olympic track in Montreal. Albert was also a founding partner in the construction and development of the Forest City Velodrome program. Albert Schelstraete-Coulier passed away in 2011 and his award was accepted by his son, Bob Schelstraete.

Karen Strong is a recognized forerunner for many of Canada's top road and track athletes. As the first Canadian woman to win medals at the Track World Championships her bronze medal in 1977 and silver in 1979 paved the way for future Canadian successes in the discipline. In addition to several international podiums, Karen dominated the Canadian Road Cycling Championships from 1975 to 1982. Following her incredible competitive career she served as the first full-time women's coach for the national body.

Steve Smith, Canada's greatest downhill mountain biker, tragically lost his life in May of 2016 as the result of a motocross accident. From 2004 to 2013 Stevie's legend grew, culminating in being the 2013 World Cup Champion. Included in his three win's in 2013 was a memorable gold medal run on home soil at Mont-Ste-Anne, QC which contributed to him being named Cyclist of the Year for 2013. After two injury-plagued seasons in 2014 and 2015 he came back in early 2016 with a World Cup podium at Lourdes, FRA to start his final season. Steve Smith's award was accepted by Mathieu Dupelle - friend and former team mechanic.