October 20/17 15:54 pm - 4iiii Innovations Partners with Cycling Canada

Posted by Editoress on 10/20/17

4iiii Innovations and Cycling Canada have formed an exclusive sponsor and supplier relationship that will provide 4iiii Precision Powermeters and Viiiiva Heart Rate Monitors to national team athletes in all Olympic and Paralympic cycling categories.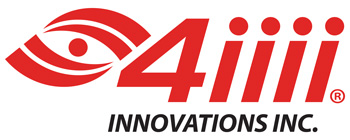 The partnership, which extends through the 2020 Olympic Games in Tokyo, Japan, brings together two proudly Canadian organizations dedicated to helping home-grown cyclists top the podium at major events around the world.

"We welcome the opportunity to display our leadership in powermeter technology with the home team," said 4iiii Innovations CEO Kip Fyfe. "Our involvement will include supplying Precision Powermeters and Viiiiva Heart Rate Monitors together with the same high-level technical support we provide to the World Tour and other professional teams we sponsor."

The 4iiii partnership with Cycling Canada will benefit athletes at both the elite and grassroots levels by providing affordable, world-class technology to a wide variety of disciplines and training programs.

"Power and heart rate are the foundation of all our training and racing," said Cycling Canada Mountain Bike Head Coach Dan Proulx. "To deliver podium results, it is essential to gather and analyze this data to help optimize strengths and counter weaknesses."

"My 4iiii PRECISION Powermeter provides accurate and consistent data, giving me confidence day in and day out," said recently crowned individual pursuit national champion Kinley Gibson.

"We are thrilled to welcome another best-in-class Canadian brand into our growing family of performance and marketing partners," said Matthew Jeffries, Director of Marketing for Cycling Canada. "Our world-leading athletes are Canadian-made and we are proud to say the same thing about the organizations, products and technologies that support them."

4iiii will also collaborate with other Cycling Canada performance partners including Lexus, Argon 18, Louis Garneau and Barista to support and elevate major cycling events across the country.