October 27/17 13:11 pm - Canada Announces Team for Track World Cup #1

Posted by Editoress on 10/27/17

Canada is sending a strong women's squad to the opening round of the 2017-18 Track World Cup in Pruszkow, Poland, as the national team begins its build-up to the Milton World Cup and the world championships. Two riders will also attend the Six Day London competition prior to the World Cup.

On Oct. 27-29, Rio Olympic bronze medalists Jasmin Duehring and Allison Beveridge will participate in the mass start events at the six-day, held on the 2012 Olympic velodrome at the Lee Valley Velopark. Duehring and Beveridge will compete in the Scratch Race, Elimination, Tempo, Points Race and Madison.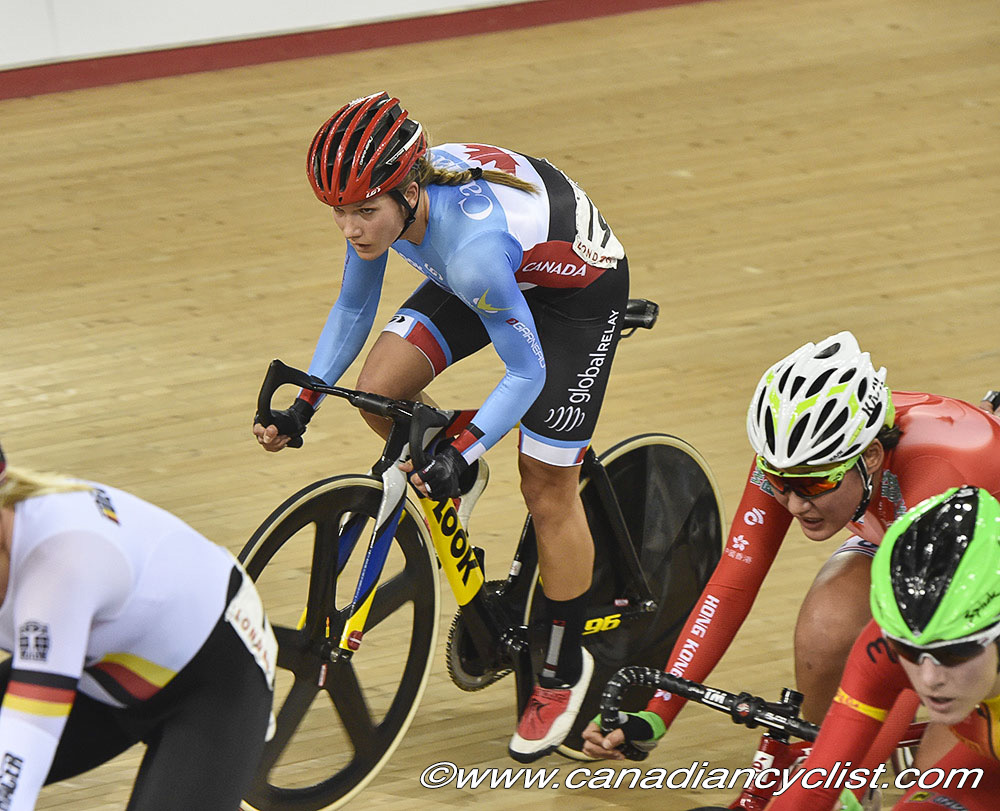 Jasmin Duehring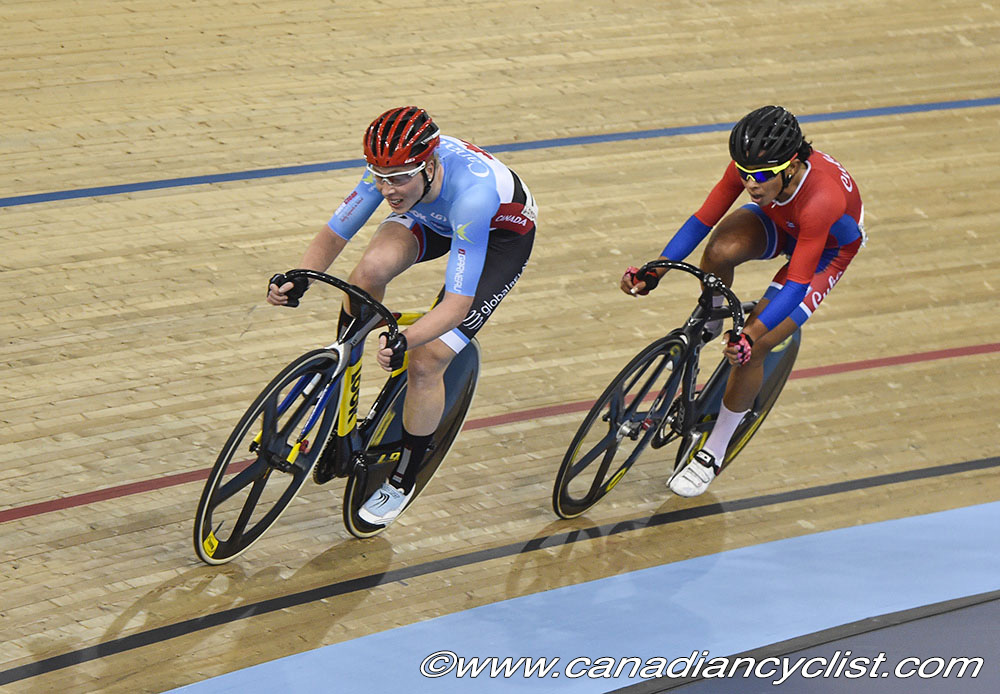 Allison Beveridge
"Our focus for the upcoming international events is to give some of our women track endurance riders opportunities to gain experience in international competition," said Jacques Landry, Chief Technical Officer and Head Coach at Cycling Canada. "We will also be attempting to pick up as many points as possible in some individual events where our international ranking has dipped slightly. In both the Six Day London events and the Poland World Cup, we will have a mixed bag of seasoned international performing riders like Jasmin and Allison, as well as some riders newly graduated into the Olympic Performance Pool, such as Kinley Gibson and Ariane Bonhomme."

Following the six-day, Beveridge will join Annie Foreman-Mackey, Ariane Bonhomme, Kinley Gibson and Maggie Coles-Lyster in in Pruszkow, Poland, for Round 1 of the UCI Track World Cup, on Nov. 4-5. Beveridge and Foreman-Mackey are members of Canada's elite women's track endurance program, while Gibson and Bonhomme have moved up from the NextGen program. Coles-Lyster has just moved into the elite ranks after becoming the Junior Points Race world champion earlier this year.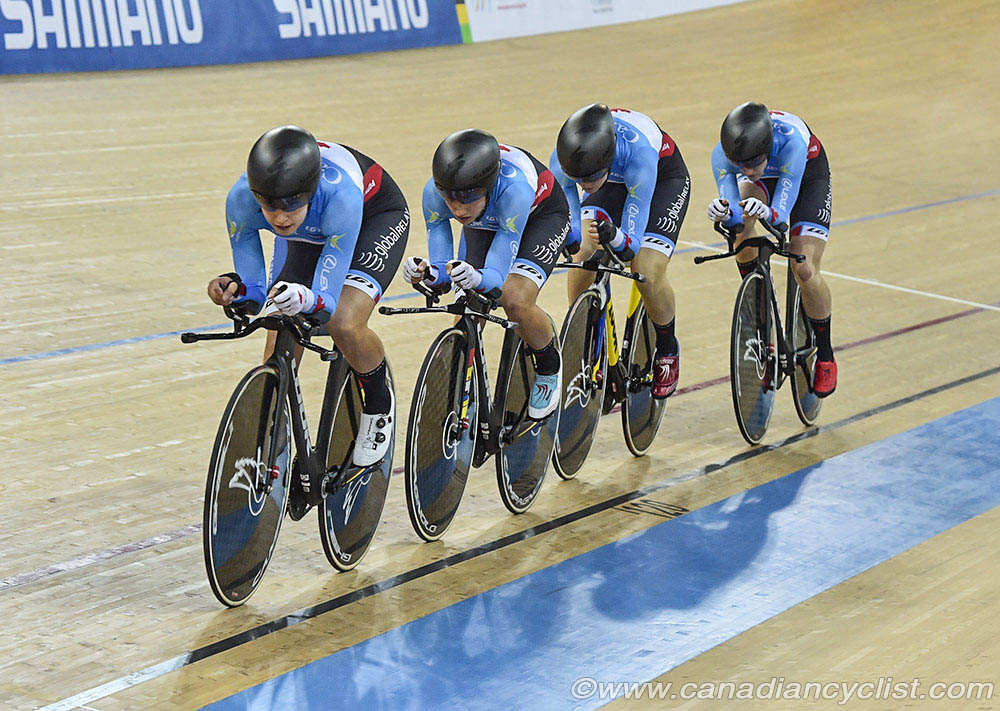 Annie Foreman-Mackey at front in Team Pursuit
Maggie Coles-Lyster
Coles-Lyster will act as an alternate to the other four riders for the Team Pursuit, as well as competing in the Points Race. Beveridge will compete in the Scratch Race and the Madison with Gibson, while Foreman-Mackey will race in the Individual Pursuit.

"As we have one more season before the Olympic qualification period starts, we want to be able to fire on all cylinders come October 2018, so it is important to continue giving development opportunities this season to riders that we feel are up for it," said Landry.

Allison Beveridge - Calgary, AB [London & Pruszkow]
Ariane Bonhomme - Gatineau, QC [Pruszkow]
Jasmin Duehring - Vancouver, BC [London]
Annie Foreman-Mackey - Kingston, ON [Pruszkow]
Kinley Gibson - Edmonton, AB [Pruszkow]
Maggie Coles-Lyster - Maple Ridge, BC [Pruszkow]