November 3/17 18:29 pm - Cycling Canada Announces Hiring of Integrated Support Team Manager

Posted by Editoress on 11/3/17

Canadian Sport Institute Ontario (CSIO) and Cycling Canada are pleased to announce the hiring of Steve Di Ciacca as Lead, Performance Services Cycling. Steve will work out of CSIO's satellite facility and Cycling Canada's daily training environment at the Mattamy National Cycling Centre in Milton, Ontario.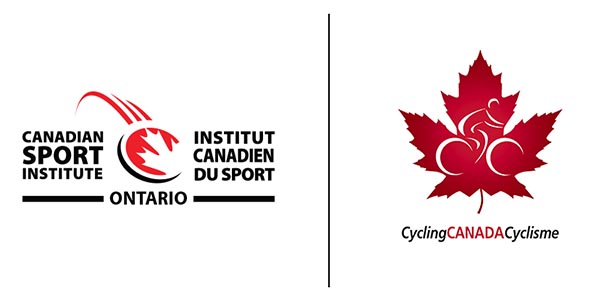 Steve holds a Bachelors of Science and thesis based Masters in Physiotherapy from Western University. He has also completed his Advanced Diploma in Manipulative Therapy (FCAMPT), obtained his Sports Diploma with Sport Physiotherapy Canada, and is certified in Integrated Dry Needling (2015). Steve brings over 14 years of experience working as an Integrated Support Team (IST) Lead, Lead Therapist and Strength and Conditioning Coach with Rowing Canada and is currently a lecturer in the Department of Physical Therapy at Western University, instructing in musculoskeletal assessment and treatment, as well as sports physiotherapy.

"Cycling Canada is thrilled to have Steve come on board to manage the large portfolio that is sport science and medicine at Cycling Canada," said Jacques Landry, Chief Technical Officer - Head Coach at Cycling Canada. "Working more in the Milton centralized training environment, continuing on from the great work Andrea [Wooles] has done, we are confident that Steve will continue to strengthen our integrated support system in para-cycling, track, mountain bike, road and BMX, as we start putting more and more emphasis on optimized preparation leading into Tokyo."

In his role, Steve will be working with Cycling Canada and their coaching staff to lead and manage the IST of expert practitioners and the delivery of world-class sport science and sport medicine services to National Team athletes. Steve will also work with Cycling Canada to build and maintain yearly athlete training plans to further support athlete success on the world stage. He will also work with Cycling Canada's Research and Innovation Manager on projects further enhance training programs and the delivery of services and support that athletes receive.

Andrea Wooles, the new Research and Innovation Manager for Cycling Canada that Steve will be working with is also his predecessor, having previously held the role of Sport Science and Sport Medicine Manager with Cycling Canada for the past 8 years. In her role, working out of Vancouver, Andrea's main task will be to manage the collaboration with Cycling Canada's performance partners who excel in the area of research and innovation. CSIO congratulates Andrea on her new position and looks forward to working with her on research and innovation projects to further advance Cycling Canada's program and service delivery and overall athlete success.