November 6/17 13:41 pm - Cafe Roubaix - A Best Bike Shops Winner

Posted by Editor on 11/6/17

While we were out in Alberta for the XC Nationals in mid-July, we stopped in to visit some of our Canadian Cyclist Best Bike Shops of 2016, including Cafe Roubaix Bicycle Studio, in the town of Cochrane on the outskirts of Calgary, a first time winner in 2016.

The owner of Cafe Roubaix, Dan Richter, opened the shop in 2013 after retiring from the Canadian Forces with over twenty years of service. Dan had been building custom bicycle wheels but decided to open a storefront, initially on the second floor of the main street of Cochrane above a ice cream and candy emporium, before moving to a new location in a small strip mall earlier this year.
Dan moved to his new location in a small strip just this year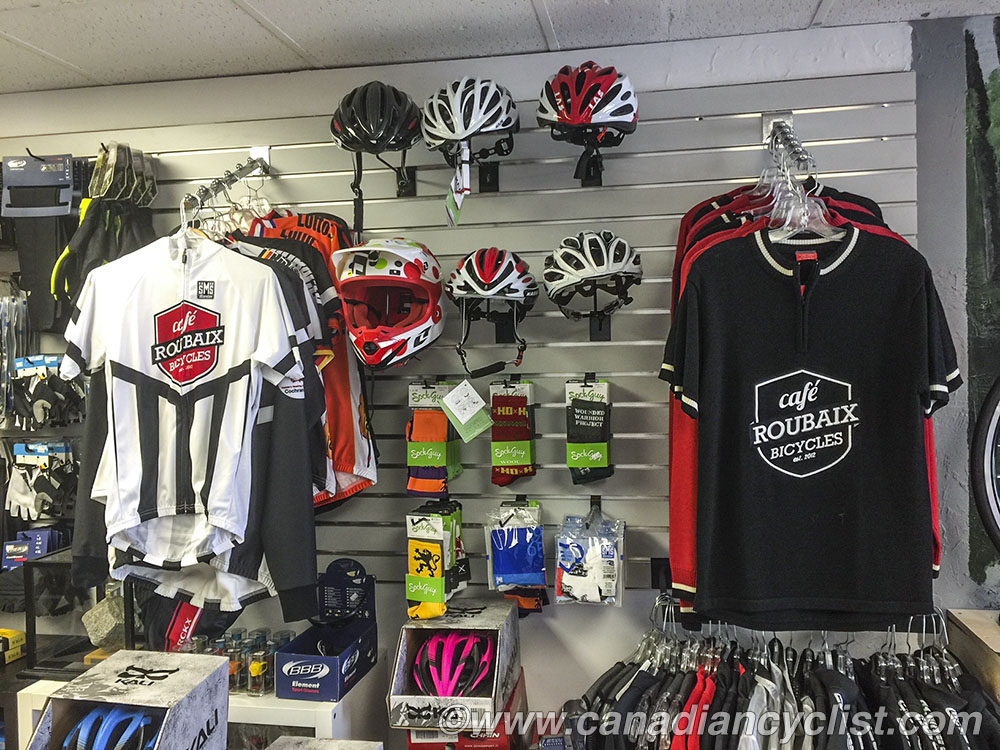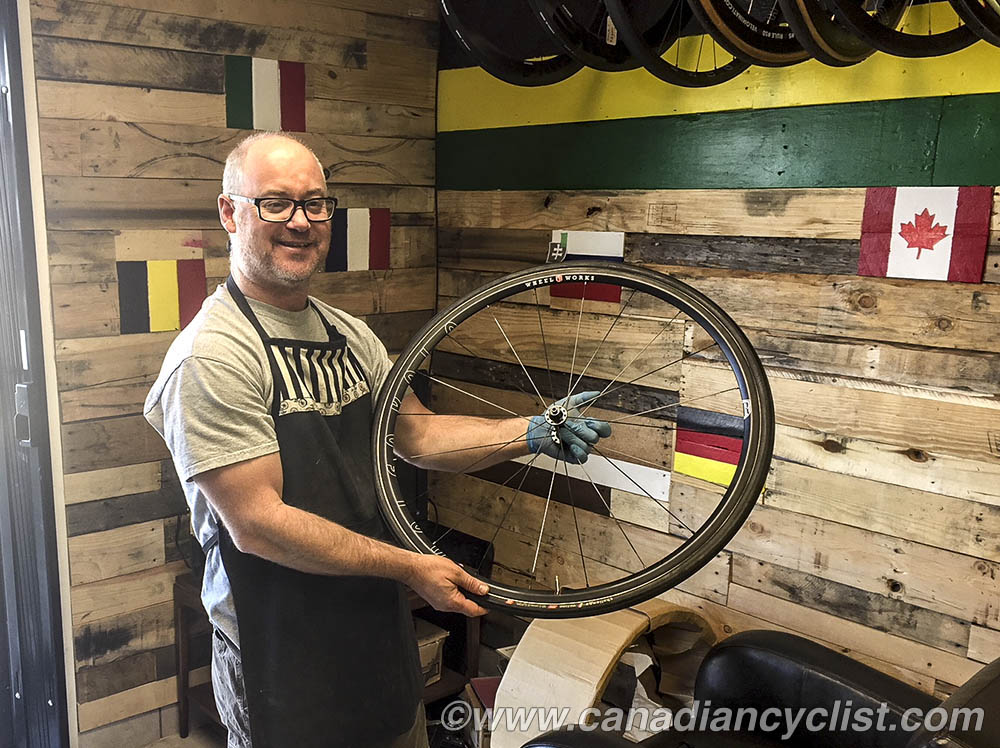 The owner of Cafe Roubaix, Dan Richter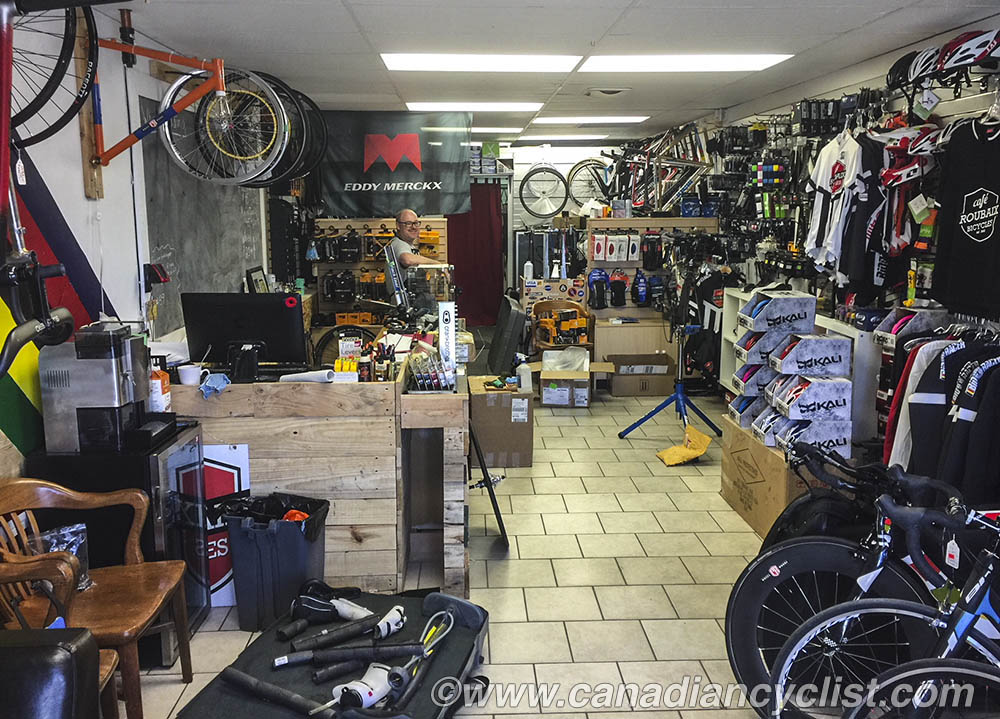 In July Dan was still busy setting up the new space
The business began as a custom wheel building service and Dan says that still accounts for 60% of his business, with orders coming from both local riders (including Calgary) and by mail/web orders from all over the world. The remainder of his business consists of mainly service and repairs for the road and triathlon market, plus some custom bike builds for the same markets in the Greater Calgary region.

Many people will recognize the name Cafe Roubaix after the international exposure Dan and his business received in his first year of business, when the legal firm representing Specialized sent a 'cease and desist' order for the Roubaix name. It became a cause celebré, which was resolved when Specialized founder Mike Sinyard went to Cochrane to meet with Richter and reached an agreement to allow the continued use of the Cafe Roubaix name.

When we visited, Dan was still setting up the small - approximately 600 square foot - space. Customers were also popping in to either discuss builds or service in a relaxed and informal atmosphere.

Congratulations to Cafe Roubaix, a Canadian Cyclist Best Bike Shop!

What the customers say:

- Because of Dan Richter. He is amazing. He goes out of his way to support riding and to support riders and to teach bike maintenance. It's a true community centre for cyclists as well as a top notch bike independent bike store.

- Dan is from the cycling community, he knows his customers, and he always provides amazing service! (some of the best handbuilt wheels around!)

- The owner. In addition to Dan's ability to build custom wheels that rival any of the big names, he is a solid mechanic, and a helluva nice guy that goes out of his way to make sure I'm happy. CR isn't just the best shop in Alberta, I'd vote for the best shop in North America.

- The owner, Dan, is not only a talented craftsman, making beautiful wheels, but runs his shop with a view of encouraging anybody and everybody who walks in his shop to love their bike and riding it.

- Dan supports racing in the province. He has always been very supportive in donations to events and helps out Juniors in progressing their cycling career.