November 23/17 14:19 pm - Cycling Canada Announces Selection of 2018 NextGen Women's Track Endurance Athletes

Posted by Editoress on 11/23/17

Cycling Canada is pleased to announce the team of athletes who have been selected to the NextGen Women's Track Endurance (WTE) program for 2018.

The WTE program graduated Ariane Bonhomme and Kinley Gibson to the Olympic pool, and has chosen four athletes to participate in this development program for 2018 - Erin Attwell of Victoria, BC; Devaney Collier of Edmonton, AB; Sara Giovannetti of Toronto, ON; and Laurie Jussaume of Contrecoeur, Quebec.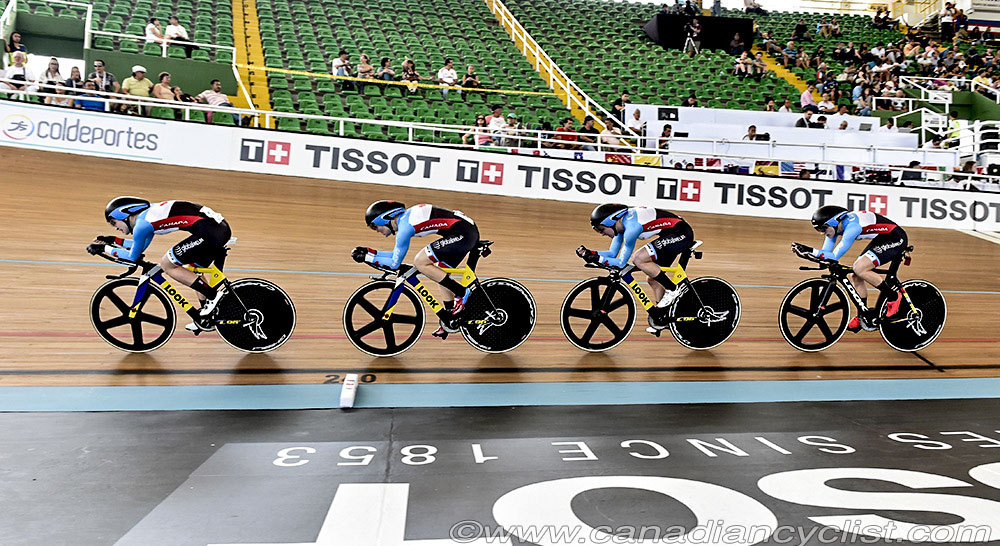 "I'm really excited to have such a strong group of Juniors graduating into the NextGen group this year," said Jenny Trew, NextGen WTE Coach at Cycling Canada. "As Ariane and Kinley are paving the way through the pipeline with their silver medal performance at the first World Cup this year in Poland, it's exciting to have the development pool growing. The women are all really motivated to prepare for the fifth World Cup in Minsk, Belarus in January."

Athletes competing at the national Junior and Under-23 level, as well as athletes that are in specialized programs to facilitate transfers from different sports or disciplines called Fast Track programs, can graduate into the Development Performance Pool. Within the Development Performance Pool sit the NextGen programs. These are programs based in Enhanced Training Environments that offer optimal training for athletes within the Development Performance Pool. NextGen programs fall under National Team guidance and philosophy to optimize development of enrolled athletes and to facilitate a distinct pathway towards the Olympic Performance Pool.

The NextGen riders will begin their year by representing Canada at the final round of the UCI Track World Cup in Minsk, Belarus, in January. The team will then head south for a warm-weather road and track training camp to help them prepare for an integrated road program through the summer, including BC Superweek, the USA Crits Speedweek and North Star Grand Prix. All of this will lead into the Fall track program, which will include a number of UCI C1 and C2 European Track Races.