November 27/17 9:42 am - Cycling Canada Fields 16 Athletes for Milton World Cup

Posted by Editoress on 11/27/17

Cycling Canada is pleased to announce the team that will represent Canada on December 1-3, at Round 3 of the UCI Track World Cup, to take place at the Mattamy Cycling Centre in Milton, Ontario, the home of Canada's high performance program. This will be the first Track World Cup to take place in Canada since Victoria in 1998, and Cycling Canada is fielding a team of 16 athletes, including multiple Olympians.

"Canada is fielding a very competitive team at our home World Cup, with a mix of youth and experience," said Kris Westwood, High Performance Director for Cycling Canada. "Out of the 16 athletes we have entered, three have won Olympic medals and 14 have been on the podium at Worlds, World Cups or Pan American championships. This is an exciting time for Canadian track cycling, as we build towards the Tokyo Olympics and see the next generation start to hit their stride as well."

Canada's small sprint squad of three riders is headed by Rio Olympian Hugo Barrette, who will compete in the Men's Sprint and Keirin events. On the women's side, Amelia Walsh will compete in all three sprint events - Sprint, Keirin and Team Sprint; joined by newcomer Tegan Cochrane for the latter competition.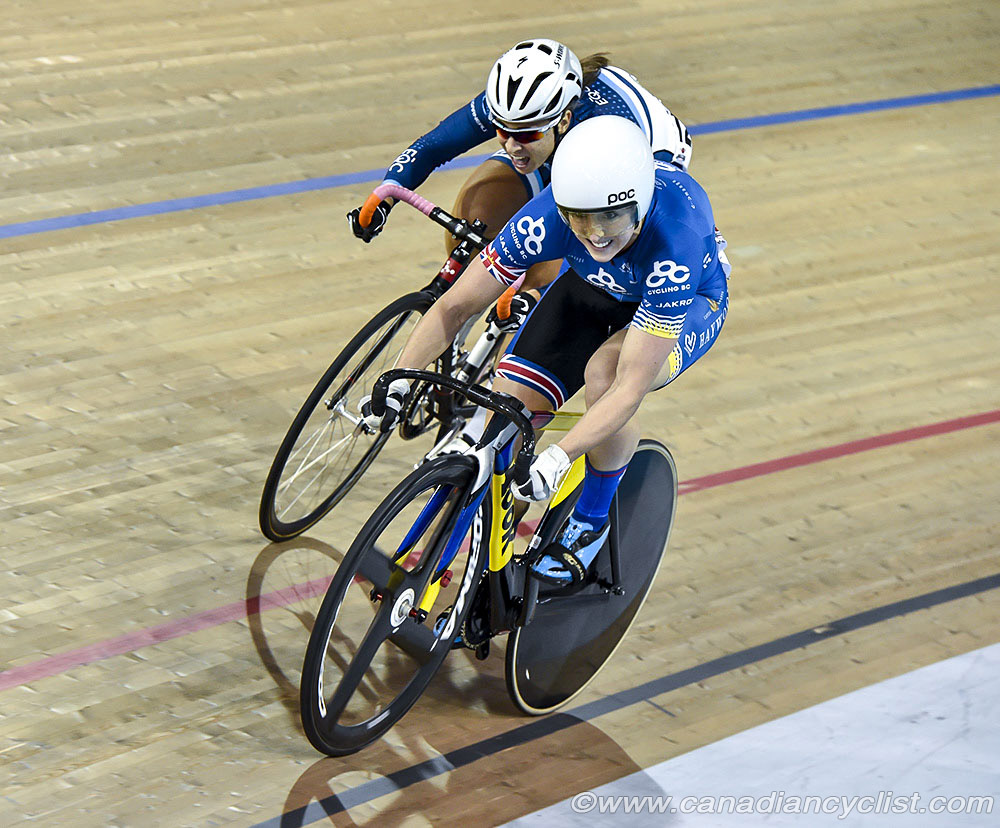 Tegan Cochrane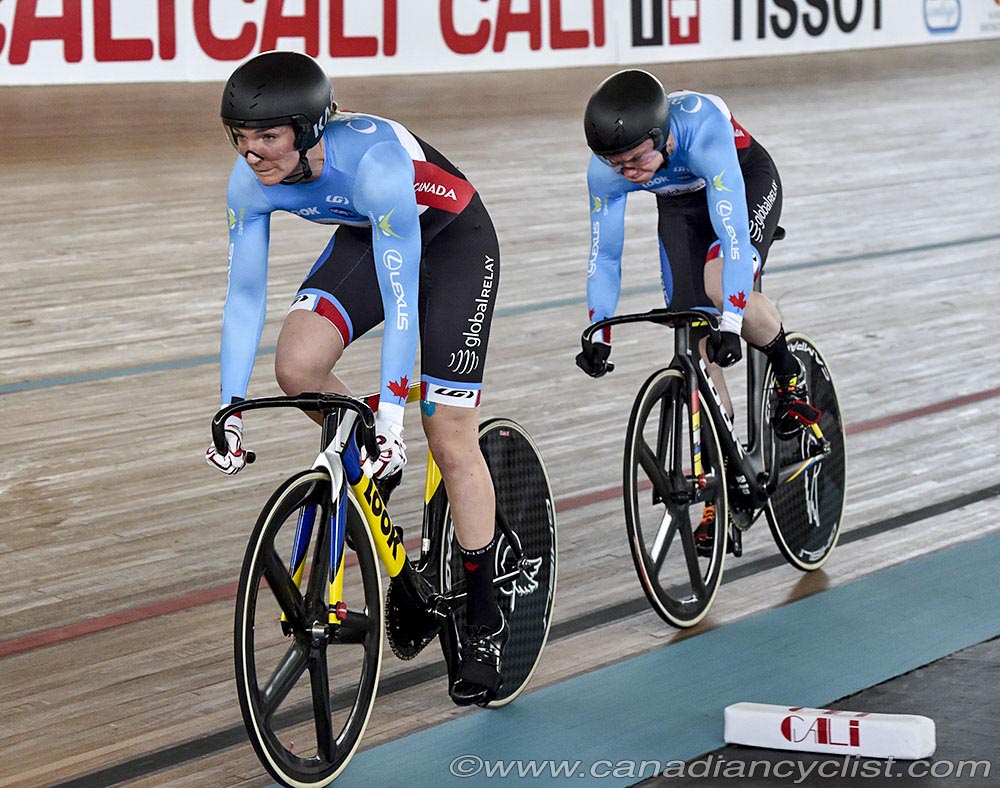 Amelia Walsh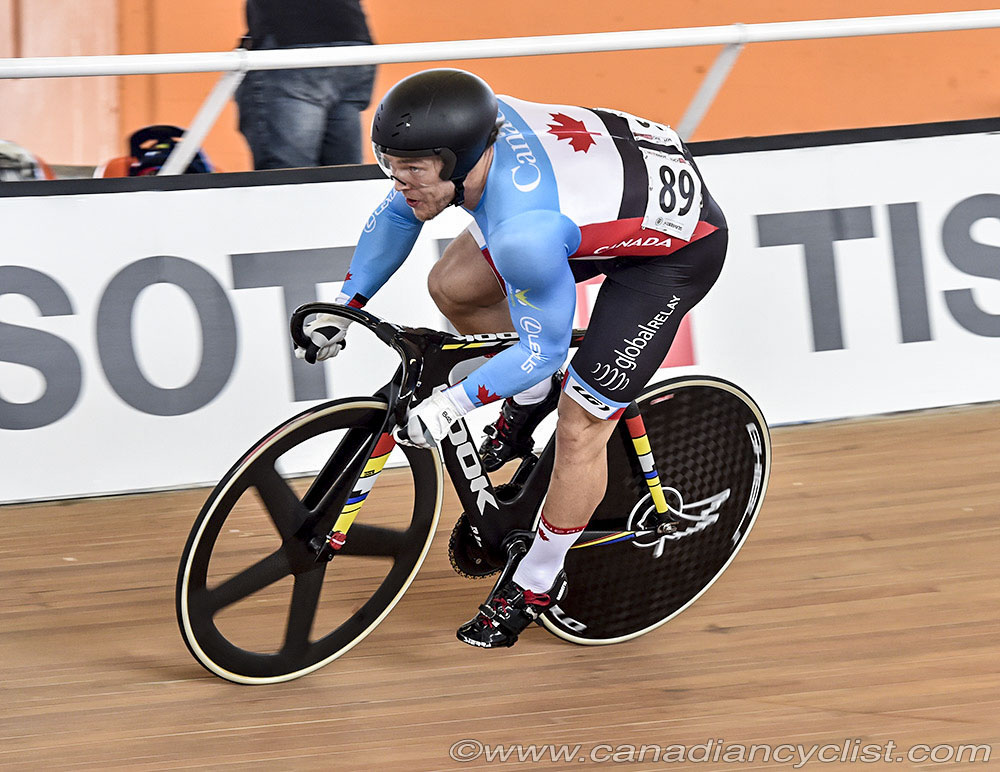 Hugo Barrette
"Milton will be my first World Cup racing all the Sprint events and I couldn't be more excited for it to be on home soil," said Walsh. "It is still quite early on in my track cycling career and have lots to learn, but I hope to represent Canada to the best of my ability next weekend, battling it out with the best in the World."

The Canadian men's sprint program will not compete in the Team Sprint, since Sprint coach Franck Durivaux has determined the squad is not competitive enough to make it past qualifying in the Team Sprint. Therefore, Barrette will be able to focus on the individual events and gaining the points necessary to qualify for Worlds.

Canada's Olympic-medal winning women's endurance squad will focus on their specialty - the Team Pursuit, where the team has won bronze medals in the past two Olympics. The squad will be anchored by Olympian Allison Beveridge, who will also race the Omnium. Jasmin Duehring, who won a silver medal in the Points Race at the last world championships, will compete in that event at Milton, as well as the Madison with team mate Steph Roorda.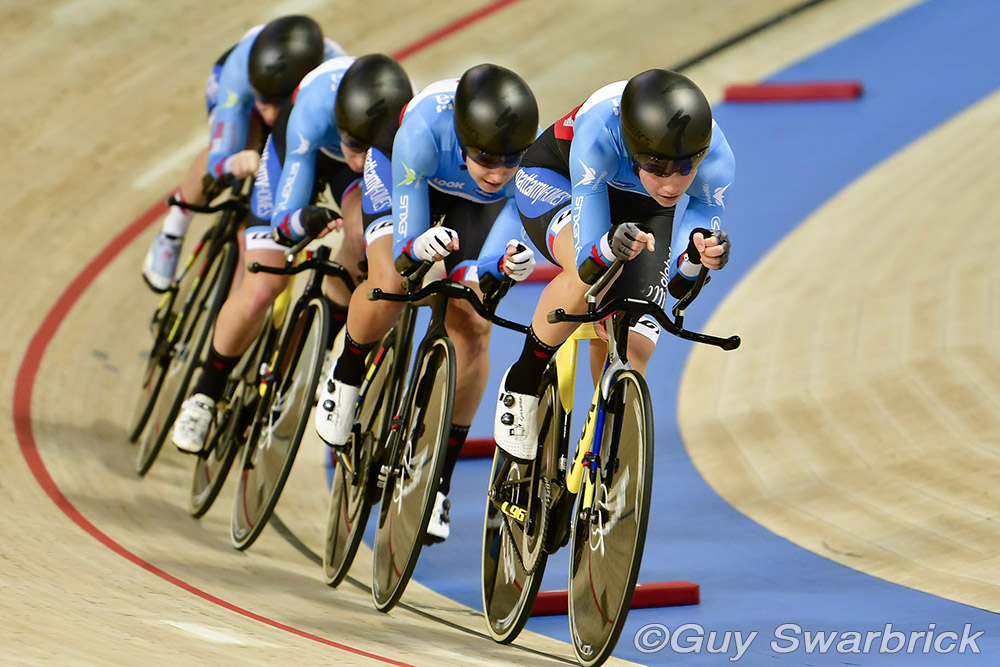 Women Team Pursuit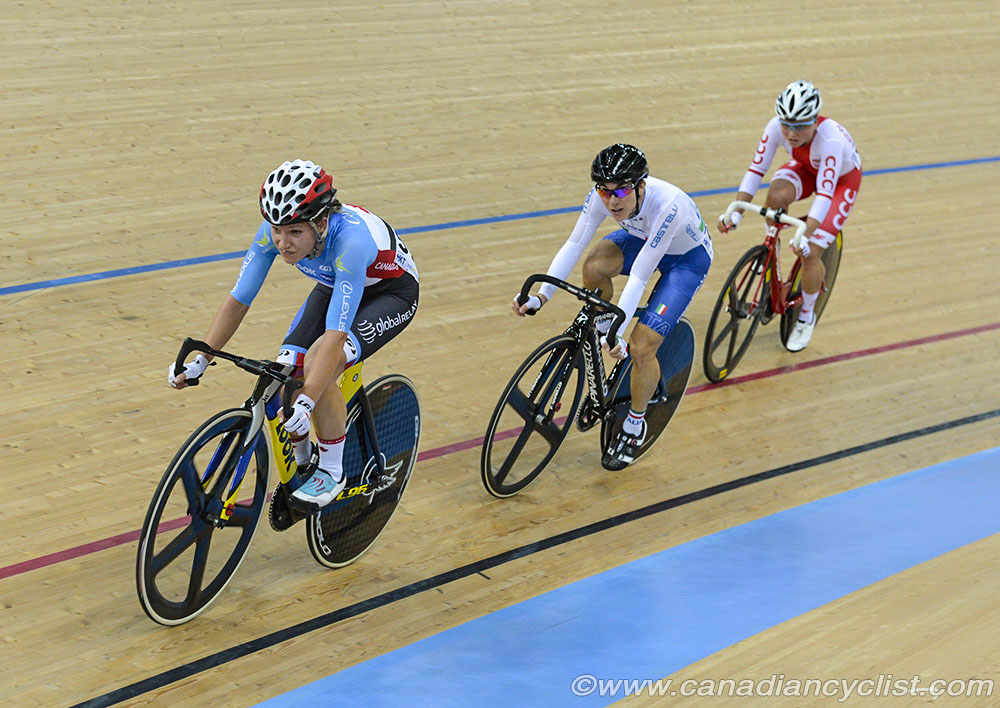 Jasmin Duehring

"This is an exciting time for our program," commented Craig Griffin, Women's Track Endurance Coach. "We are fortunate enough to have seven athletes getting ready for the world championships and Commonwealth Games, so in the process we have seven athletes who can ride the four events at the World Cup here in Milton. We will have six athletes ready to ride in the Team Pursuit, and hopefully have the opportunity to have them ride in the different rounds of the competition, in different combinations."

"We will have Jasmin in the Points Race, and hopefully she can bring another good performance to the table. The Madison is going to be exciting; it is the first Madison we are going to ride on home soil, and we are looking at Jasmin and Steph for that event; it's a new combination, but we are confident it will produce good results. Finally, we will have Allison ride the Omnium; she's had a pretty good run in the Omnium over the past year, although it's been a while since she has done one at the international level, so we are looking forward to seeing how she rides in that race."

The men's endurance squad will feature a mix of experienced and NextGen athletes, as they begin their efforts to qualify for the Team Pursuit at the 2020 Olympic Games. Five of the riders will focus on the Team Pursuit, led by veteran Adam Jamieson. Aidan Caves, silver medalist at this year's Pan Am Championships, will focus on that event.

Men Team Pursuit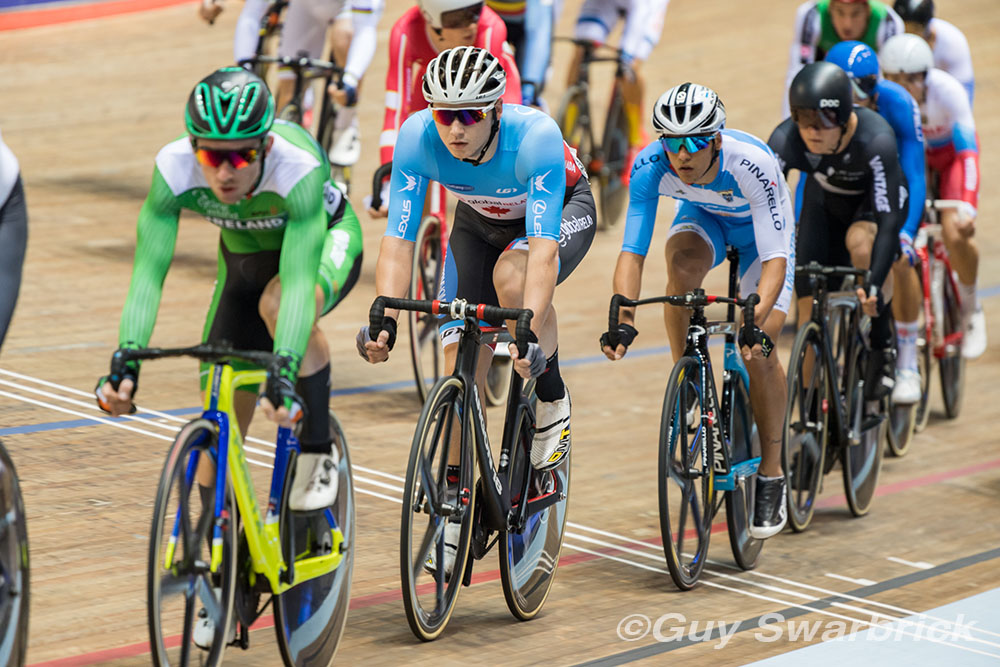 Aidan Caves
Canada is not entering a team in the men's Madison because it is the same day as the first round of the Team Pursuit and the Omnium. Riders are going to build their international Madison experience at UCI events in Europe over the winter (such as the recent Geneva competition).

"It's a young team," agrees Westwood, "the average age of our men's endurance team is under 20. I'm really looking forward to seeing how the team performs as we play host to the best track cyclists in the world."

Sprint
Tegan Cochrane - Kelowna, BC [Team Sprint]
Amelia Walsh - Ayr, ON [Team Sprint, Sprint, Keirin]

Hugo Barrette - Iles de la Madeleine, QC [Sprint, Keirin]

Endurance Women
Allison Beveridge - Calgary, AB [Team Pursuit, Omnium]
Ariane Bonhomme - Gatineau, QC [Team Pursuit]
Jasmin Duehring - Vancouver, BC [Points Race, Madison]
Annie Foreman-Mackey - Kingston, ON [Team Pursuit]
Kinley Gibson - Edmonton, AB [Team Pursuit]
Kirsti Lay - Montreal, QC [Team Pursuit]
Steph Roorda - Vancouver, BC [Team Pursuit, Madison]

Endurance Men
Aidan Caves - Vancouver, BC [Omnium]
Michael Foley - Milton, ON [Team Pursuit]
Derek Gee - Ottawa, ON [Team Pursuit]
Adam Jamieson - Barrie, ON [Team Pursuit]
Jay Lamoureux - Victoria, BC [Team Pursuit]
Bayley Simpson - Lindsay, ON [Team Pursuit]