November 30/17 9:25 am - UCI Announces Mercedes-Benz Vans as Sponsor for Mountain Bike World Cup & Worlds

Posted by Editoress on 11/30/17

The Union Cycliste Internationale (UCI) and Mercedes-Benz Vans are delighted to announce a partnership, which will see the German manufacturer become the top-tier partner of the Mountain Bike discipline.

For three years, beginning in 2018, Mercedes-Benz will be presenting sponsor of the UCI Mountain Bike World Championships and title sponsor of the UCI Mountain Bike World Cup. [Note: Mercedes-Benz Vans replaces Shimano as the presenting sponsor]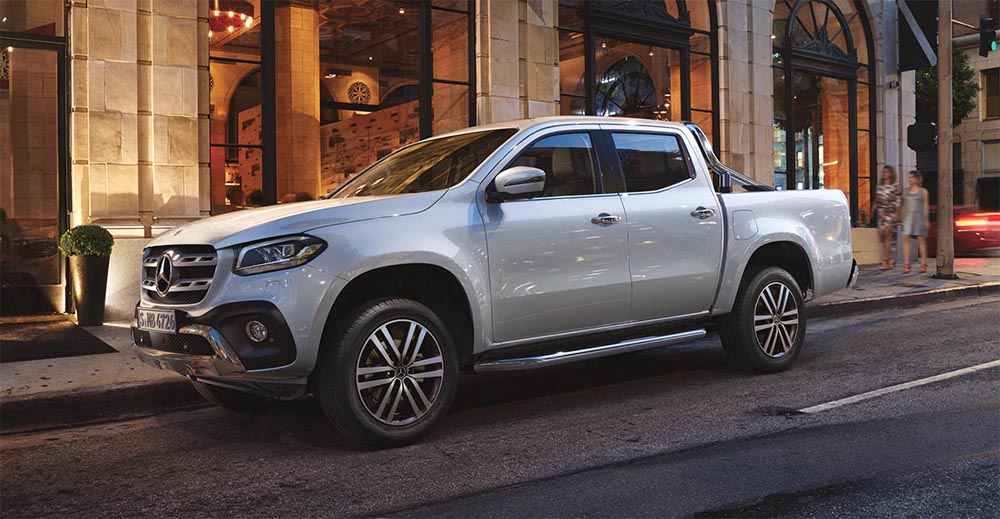 In addition, the German brand will work alongside the organizers of every UCI World Championships and every round of the UCI World Cup series by providing a fleet of the latest additions to its range of X-Class pickups to help with the course preparation, as well as V-Class MPVs (multi-purpose vehicles) to provide shuttle services.

In order to support the global launch of the X-Class, Mercedes-Benz Vans had been looking to increase its presence within outdoor sports and in particular within Mountain Bike, which has a very active community and competitions held all across the world.

This partnership with the Stuttgart-based manufacturer provides further confirmation of the growing interest in cycling amongst major brands and media partners. Following the Swiss watchmaker Tissot (subsidiary of Swatch Group) with track cycling, and the media group Telenet (subsidiary of the American Liberty Global group) with cyclo-cross, Mercedes-Benz Vans becomes the third title sponsor of a UCI World Cup.

UCI President David Lappartient said: "This partnership provides an excellent opportunity for us to accelerate the development of Mountain Bike, one of our flagship disciplines. Our events will benefit from the brand's global reputation and knowledge. That a manufacturer of the calibre of Mercedes-Benz has chosen to invest in cycling is evidence that our sport is attractive to major economic players, who select our events to launch their new products. We are delighted with the trust shown by Mercedes-Benz in our Federation, our discipline, and our major events."