January 16/18 9:51 am - Cycling Canada Introduces NextGen Para Programs

Posted by Editoress on 01/16/18

Cycling Canada is pleased to announce a significant expansion to the national Para-cycling program with the establishment of dedicated NextGen programs in both Eastern and Western Canada. Canada's Para-cycling athletes are among the best in the world, winning an incredible 11 world titles on the road and track in 2017, and the NextGen initiative will ensure Canadian riders continue to perform at the highest level for years to come.

"Cycling Canada is delighted to receive Own the Podium and Sport Canada support for both Para-cycling NextGen programs," said Arnaud Litou, High Performance Manager for Para-cycling at Cycling Canada. "The addition last fall to the Para coaching task force of Phil Abbott represents a unique opportunity to have a physical presence in the Western region. Guillaume Plourde, who leads the Eastern program, will continue developing HP athletes who shine on the international scene, as well as introducing new athletes to cycling."

The NextGen East program will be centered in Bromont, Quebec, where nine athletes will work with Guillaume Plourde, the NextGen Para-cycling Coach (East). Athletes will also use the Mattamy National Cycling Centre Velodrome in Milton, Ontario, on a regular basis.

"For the 2018 season, the eastern branch of the Para-Cycling NextGen program has a core group of nine athletes, including four newcomers," says Plourde. "While some are working hard to be selected at multiple World Cup events and world championships through the summer, the main focus for the group will be to have strong performances at Road Nationals in June and at the Road World Cup to be held in Baie-Comeau in August. After the first training camp, which is at the end of February in California, athletes in the group will be training on a regular basis at the National Cycling Center in Bromont, for both track and road events. The other main purpose of the program remains to recruit and develop new talents, with the help of a continuously growing network of key partners in the local clubs and provinces."

The Western program will be based in Calgary with Phil Abbott as the NextGen Para-cycling Coach (West), and is very much a partnership with the Alberta Bicycle Association and Canadian Sport Institute Calgary. Athletes will also use the Mattamy National Cycling Centre Velodrome in Milton, Ontario, on a regular basis.

"We have identified a group of five talented Para athletes in Western Canada," says Abbott. "In the past month since the programs began, we have been working to establish a strong training environment for this group of athletes. Over the next eight months we have planned a series of camps and competitions to develop this core group of riders. The long-term objective is to have the athletes progress onto the elite national team. In addition to developing the current group of athletes, we will also be looking to identify new talent across the Western Provinces."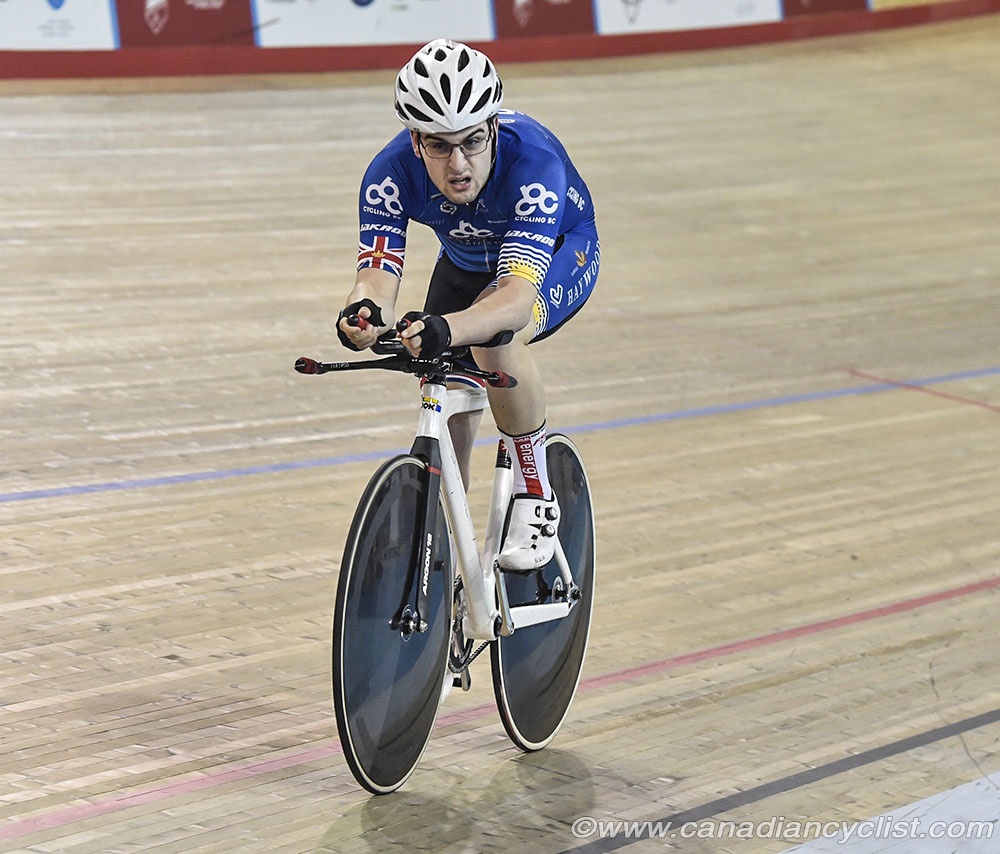 Lachlan Hotchkiss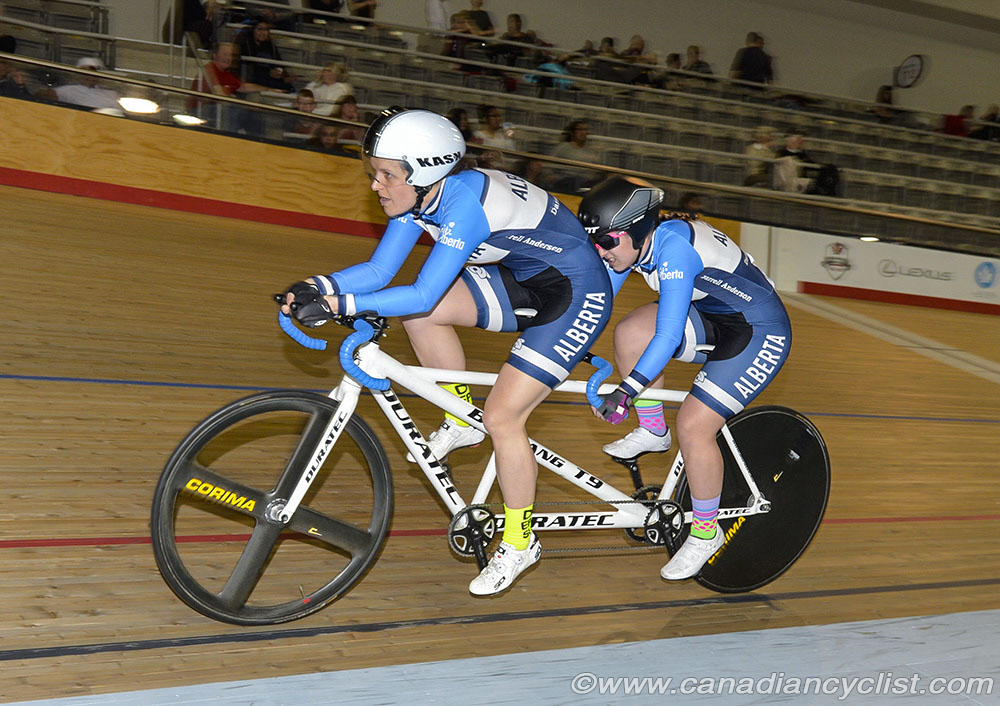 Erin Ruttan and Carla Shibley

NextGen East Athletes

Myriam Adam [Women's H3] - St Jean sur Richelieu, Quebec
Annie Bouchard [Women's Tandem] - Baie-St-Paul, Quebec
Anais Courteille [Women's Tandem Pilot] - Gatineau, Quebec
Joey Desjardins [Men's H3] - Hawkesbury, Ontario
Evelyne Gagnon [Women's Tandem Pilot] - Quebec City, Quebec
Keely Shaw [Women's C4] - Saskatoon, Saskatchewan
Cindy Morin [Women's Tandem] - Levis, Quebec
Michael Shetler [Men's T2] - Kirkland, Quebec


NextGen West Athletes

Kara Douville [Women's H4] - Calgary, Alberta
Lachlan Hotchkiss [Men's C4] - Surrey, BC
Erin Ruttan [Women's Tandem Pilot] - Calgary, Alberta
Carla Shibley [Women's Tandem] - Calgary, Alberta
Lowell Taylor [Men's Tandem] - Lethbridge, Alberta