January 21/18 15:28 pm - Minsk World Cup Concludes with 9th for Ritter in Sprint

Posted by Editoress on 01/21/18

After winning silver and bronze medals on Saturday at the final round of the UCI Track World Cup, in Minsk, Belarus, Canada concluded the competition on Sunday with riders taking part in the Men's Sprint and Women's Madison.

Stefan Ritter, who had won silver in the Keirin, also competed in the Sprint, qualifying fourth but getting beaten in the 1/8th final by eventual bronze medalist Theo Bos of the Netherlands. Ritter finished ninth overall.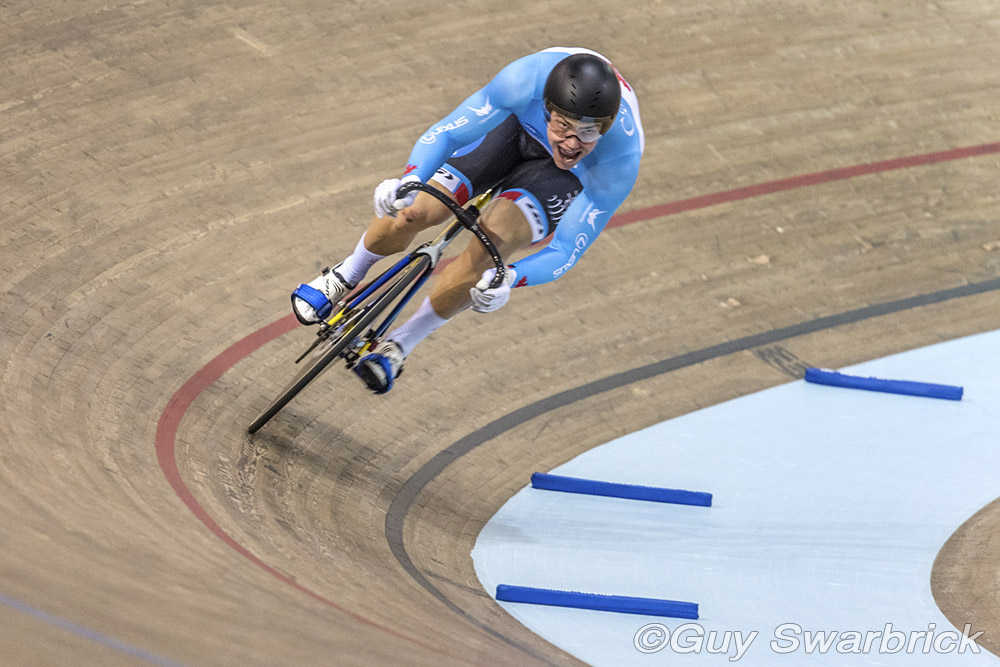 Stefan Ritter qualified 4th and advanced direct to 1/8 Finals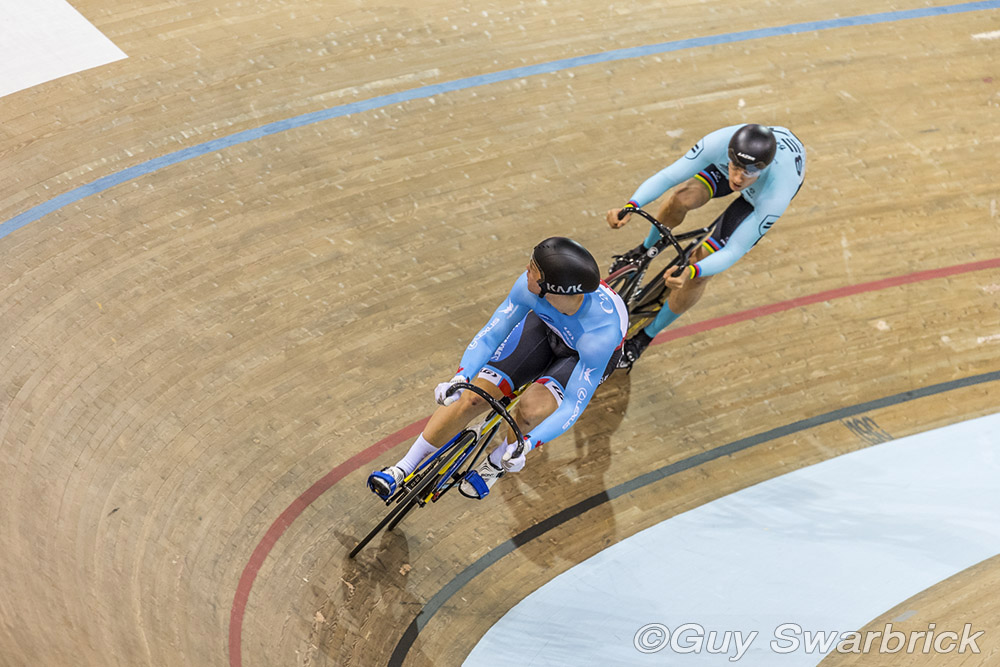 Riter was up against Theo Bos in 1/8 Heat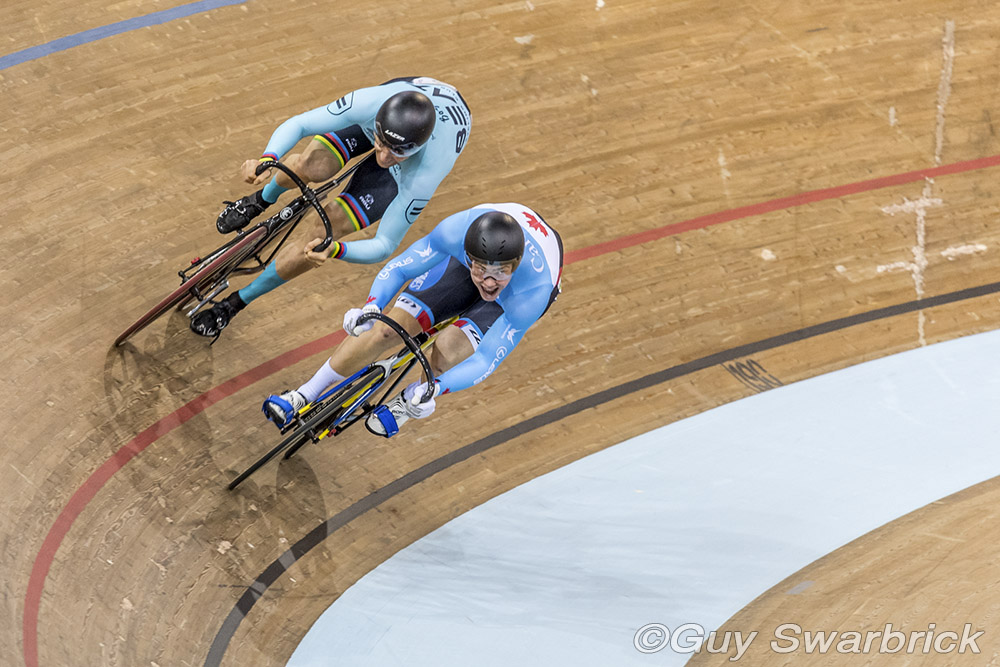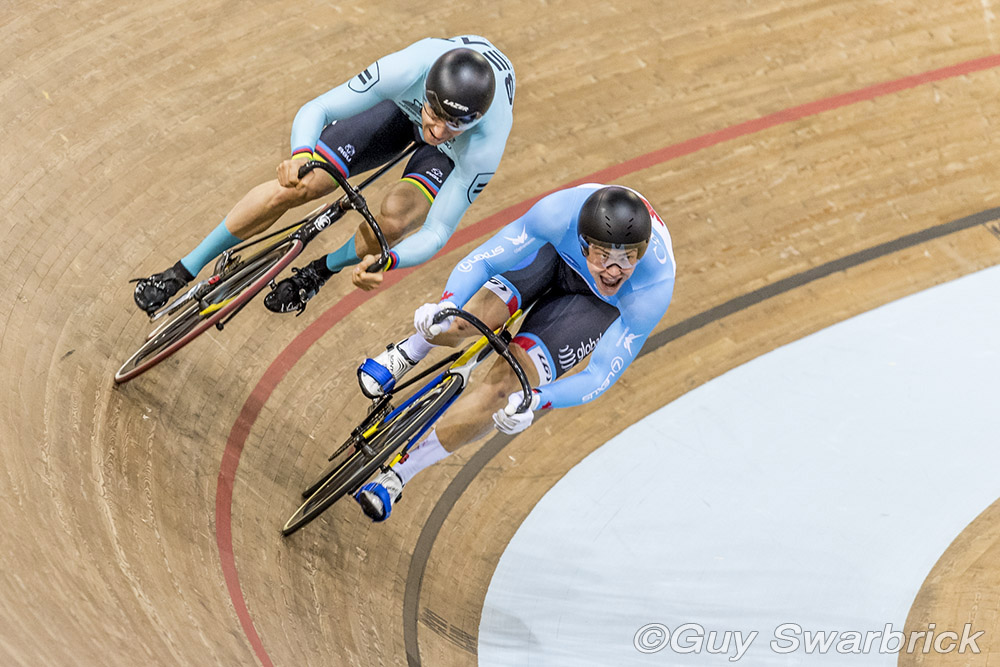 In the Women's Madison, Maggie Coles-Lyster and Laurie Jassaume represented Canada, where the duo was 13th.

"The Madison was definitely a new experience," admitted Coles-Lyster. "I think Laurie and I learned a lot; it was one of the fastest races I've ever done. It showed us everything we need to work on, and I know that we will get there. This was the second Madison we have done together, so we've made big progress since the [Junior] world championships, and I can see us making more progress now."

Landry summarized the project: "Though this project did not start off on a good note with our Women's NextGen track endurance coach, Jenny Trew, having to stay home due to a family emergency, all did fall well into place. The fact that we have very resilient and adaptable staff and athletes makes things a lot easier."

"The girls [NextGen Track endurance] I feel really came into their own during this project; it's a testament to their talent and the work done in the background from coaches and staff like Jenny and Emily Wood. They've not only learned a lot in the Team Pursuit, but also in the individual events like the Points Race, Omnium and Madison. For Stefan Ritter, though he may have made some mistakes in the 1/8th final against Bos, he definitely has shown he is world class. This is the Stefan we expect to see and will see more of in coming months and years."