January 29/18 19:48 pm - Silber Announces 2018 Roster

Posted by Editoress on 01/29/18

Silber Pro Cycling is happy to announce the 2018 roster, with a total of 14 riders. The team has an average age of 22 years and includes six current National Champions. The Canadian team continues its development focus, with seven Under-23 rider on the roster.

Silber Pro Cycling enters its fifth year as a UCI registered Continental team with new members and reason for confidence. Strong recruiting the past three years has allowed the team to become one of the best on the UCI America Tour. The team's stability has provided a platform for developing riders such as Kris Dahl , who won a stage at the Tour of Utah in 2016. Last year an unheralded Emile Jean took stage wins for Silber at the GPC de Saguenay and the Tour de Beauce. 2017 also saw 21-year-old Alec Cowan win the TT at the Tour de Beauce and wear yellow until the final day. He would later win the KOM at the Tour of Alberta. The success of Silber's recruiting and development has created a competitive program that the team takes pride in and hopes to continue in 2018.

Silber Pro Cycling believes this year's edition contains more riders progressing to the next level than ever before in its history. All the new signings have had success against international fields; and all are capable of the aggressive brand of racing demanded by Silber's iconic Sport Director–Gord Fraser.


"I feel very fortunate to direct Silber Pro Cycling going into it's fifth year as a UCI Continental team. We have positioned ourselves as a top North American competitor while providing the very best Canadian talent a pathway to grow and achieve their dreams in cycling," said Fraser.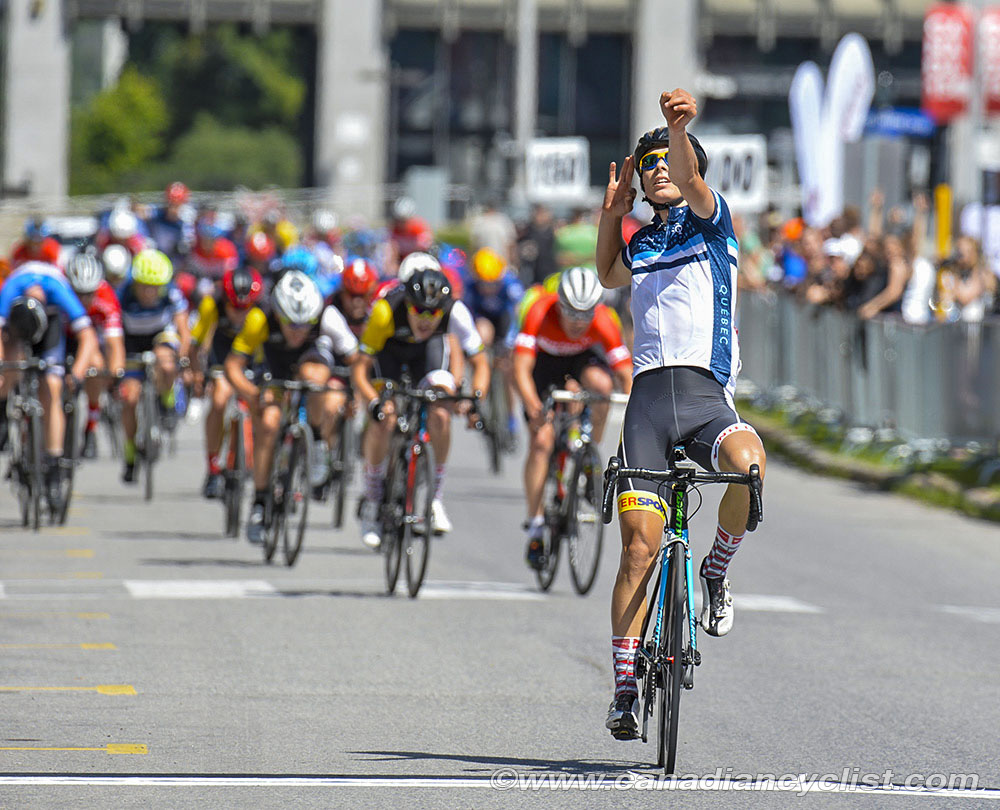 Charles-Étienne Chrétien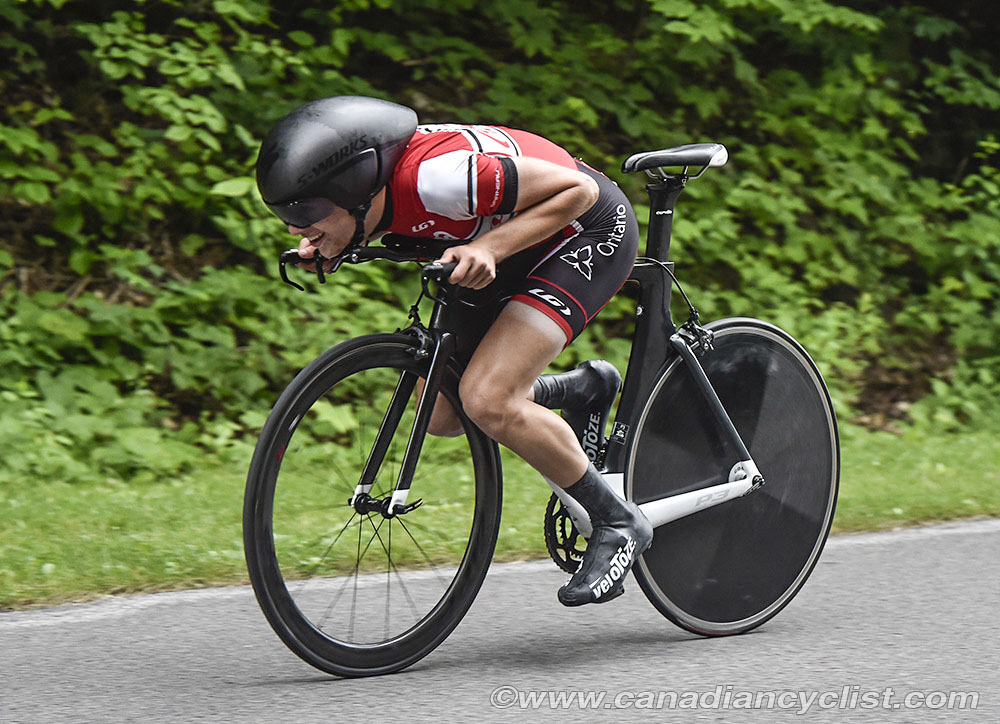 Graydon Staples
Last September the team made an early announcement that Canadian Junior Road Champion, Charles-Étienne Chrétien, had signed on for 2018. He'll be joined by fellow Junior graduate Graydon Staples, who raced with the Toronto Hustle in 2017 and is the current Canadian Junior ITT Champion. The signing of Chrétien and Staples brings the total number of current Canadian national road champions on the team to five: Marc-andré Soucy won the U23 road title; Adam Roberge won gold in a Silber sweep of the U23 ITT; and Pier-andré Côté won the Canadian Elite Crit championships.
Adam Jamieson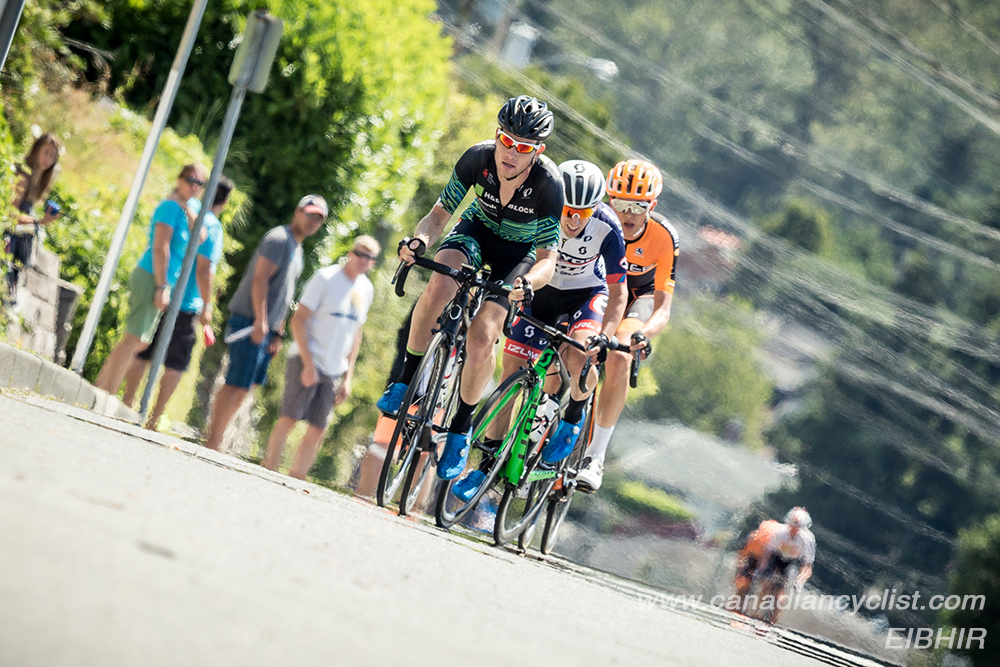 Travis Samuel
New signing Adam Jamieson joins Silber after three years racing in Europe, most recently with the now defunct An Post Chain Reaction team. Jamieson is perhaps best known for his exploits on the track, where he is a member of Canada's record-breaking Team Pursuit squad. He is also part of the Canadian track program's Olympic Performance Pool and this April he will compete in the Commonwealth Games in Australia. The 21-year-old's first major race for Silber will be the Tour de Beauce in early June.

Perhaps the most intriguing new signing is Travis Samuel, who joins the team after three years at H&R Block. Samuel had a breakthrough year in 2017, finishing fifth overall at the GPC de Saguenay, ninth overall at Cascades Classic and tenth overall at the Tour of Taihu Lake, to go along with nine top-10 finishes in stages and one day races. The team is hoping that a focused race calendar and continued improvement in time trials will allow Samuel to have a significant impact on Silber's team dynamics and results.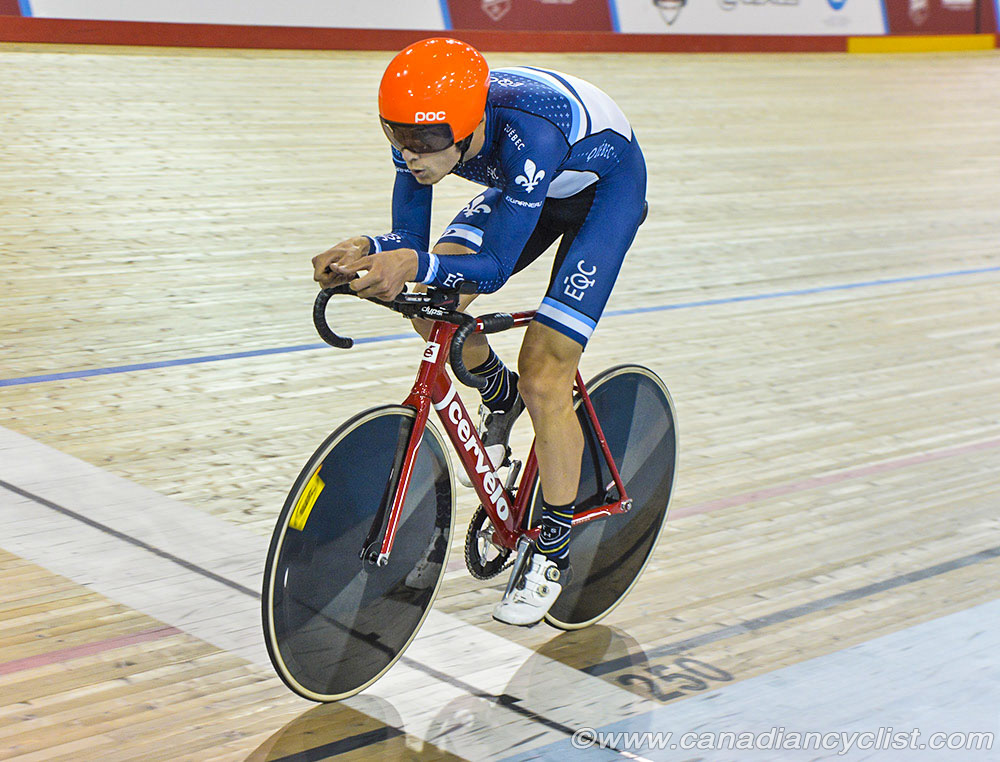 Adam Roberge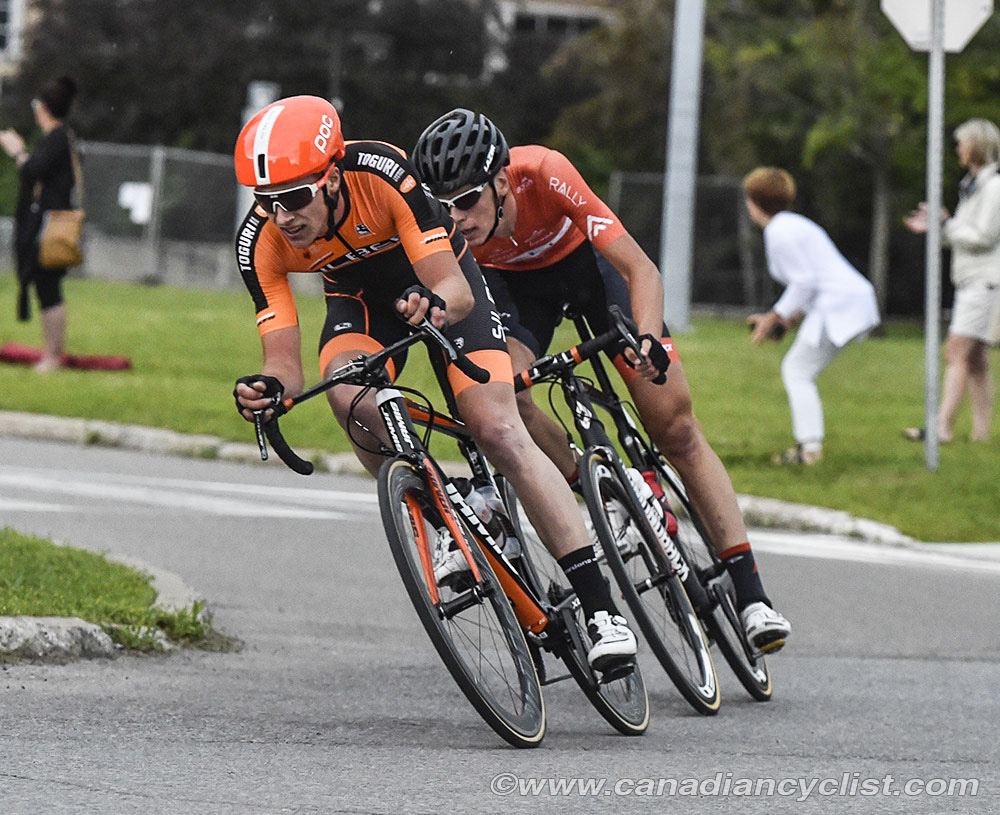 Nicolas Zukowsky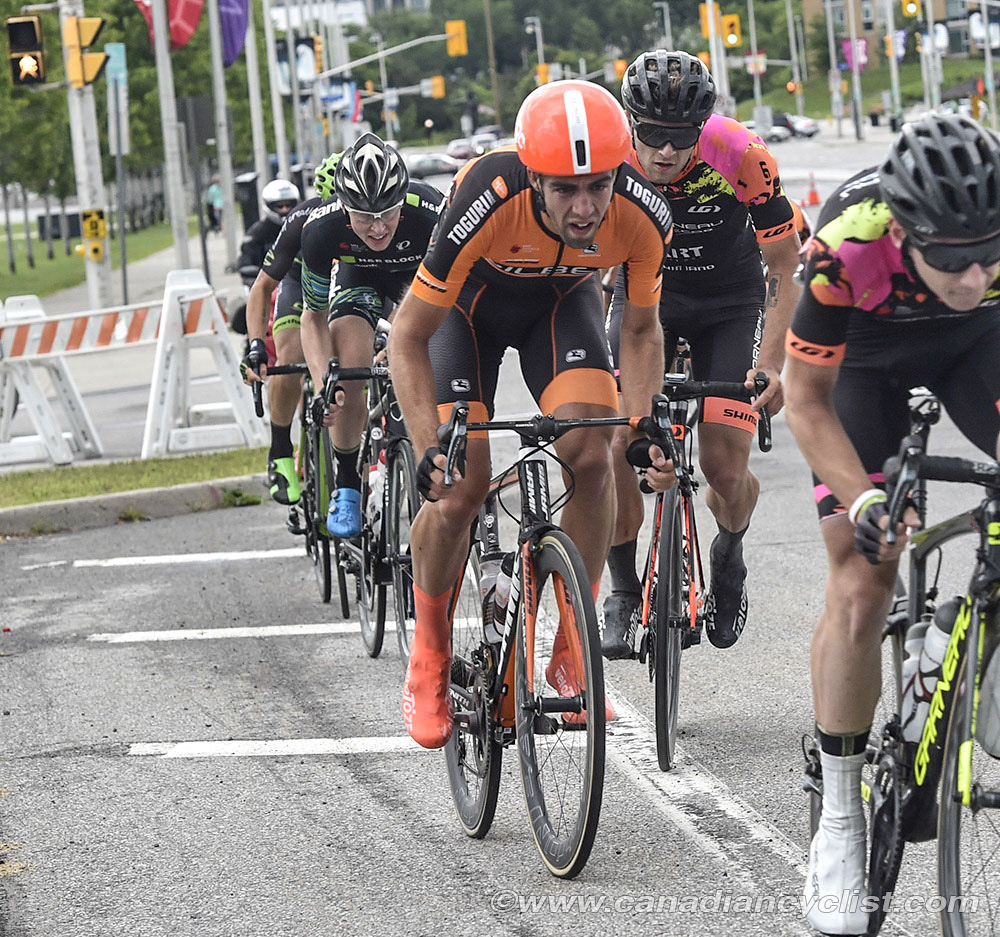 Émile Jean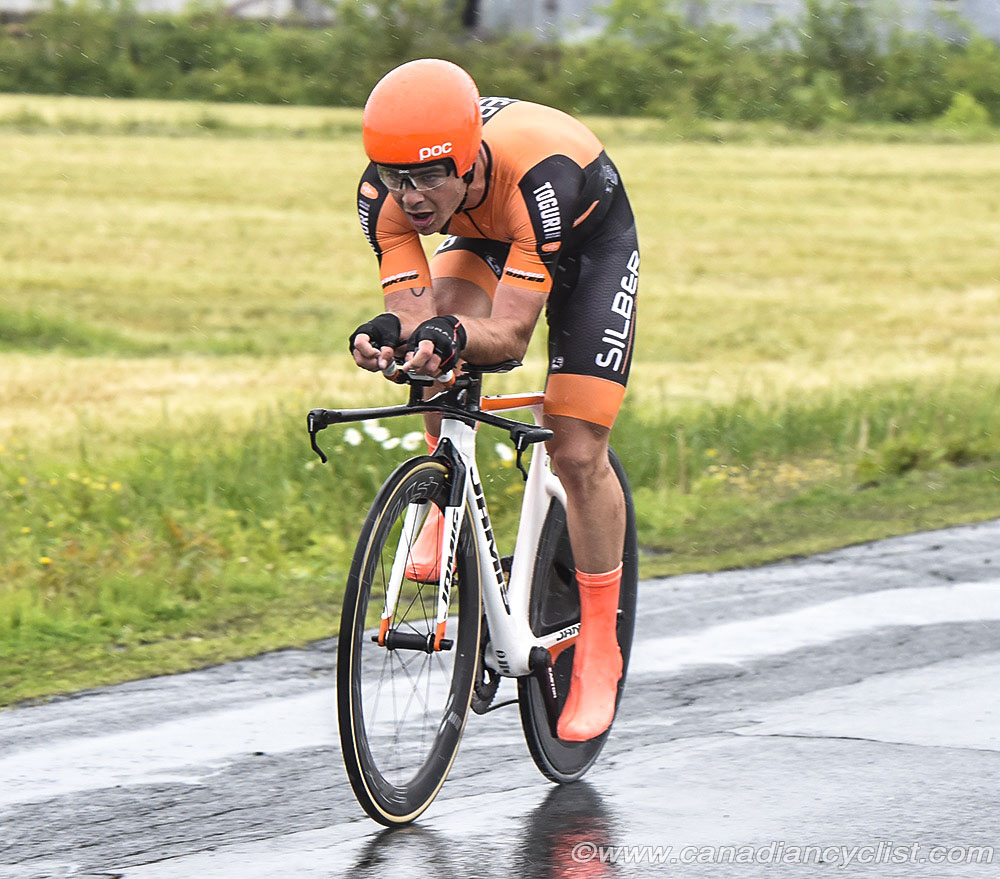 Alec Cowan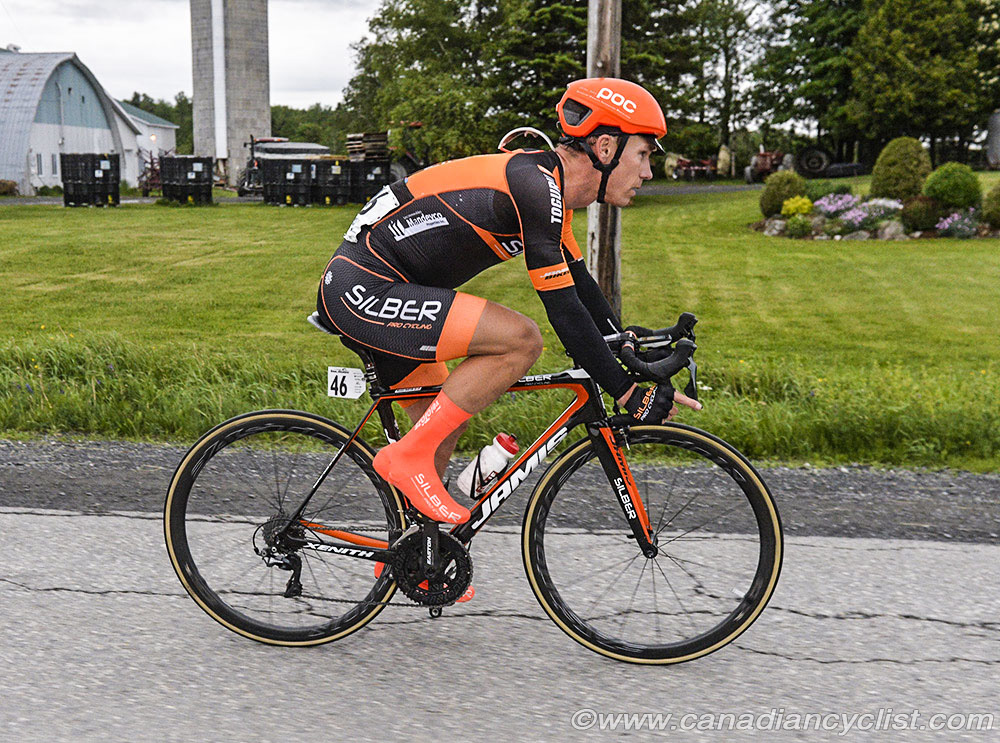 Ryan Roth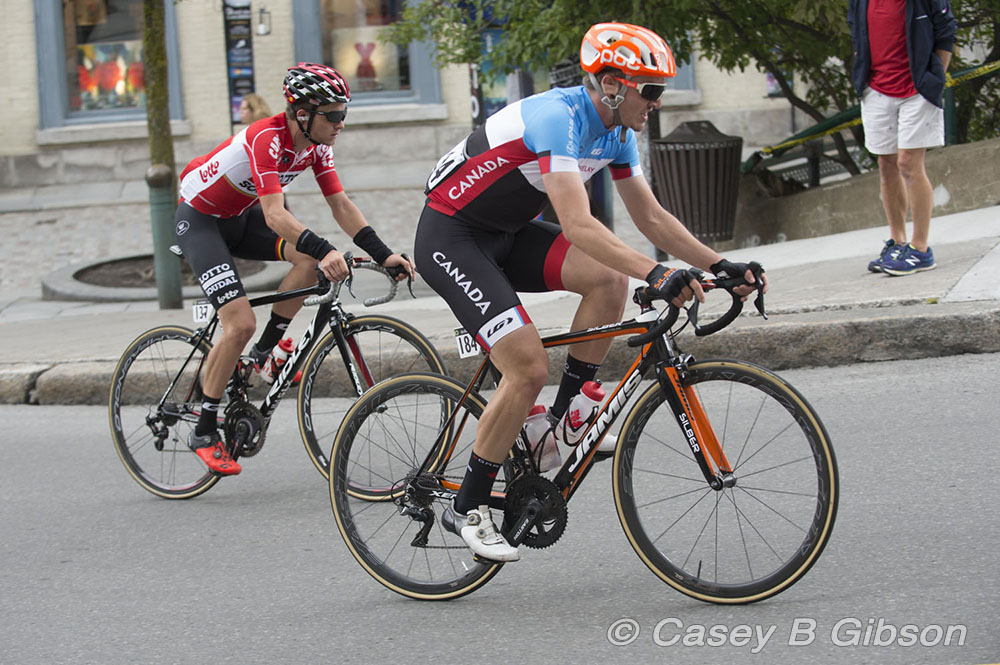 Pier-André Côté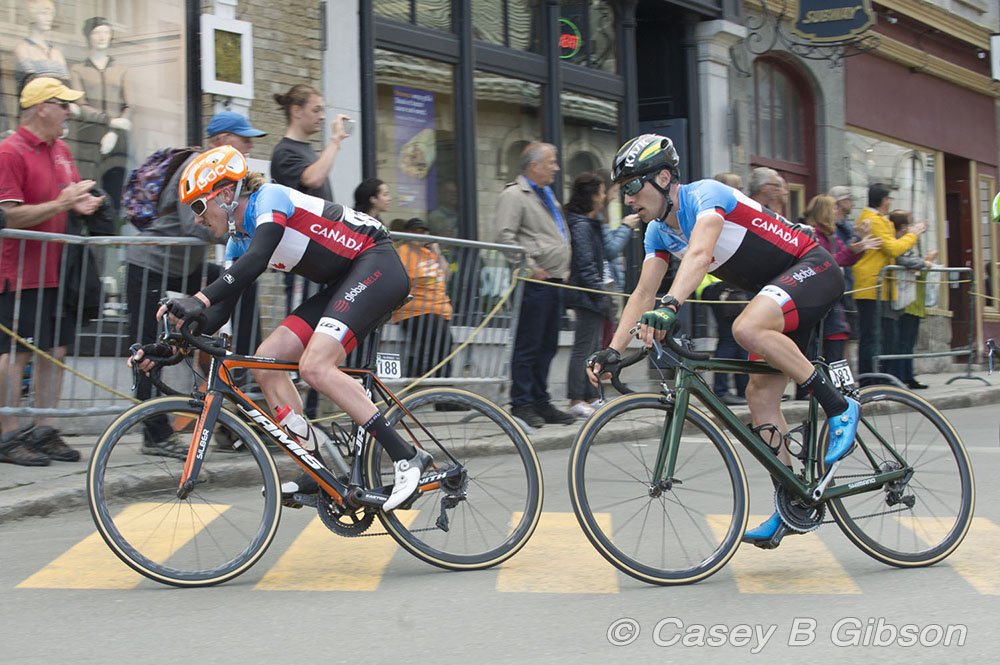 Marc-Antoine Soucy (front)
In the last two years, Silber's program has graduated four Canadian riders to the pro ranks. Typically these riders have needed 2 years with the team before moving on. "We started in 2014," noted Silber's GM Scott McFarlane, "and riders such as Ben Perry (Israel Cycling Academy), Alex Cataford (UHC) and Matteo Dal-Cin (Rally) began moving to larger programs and getting pro contracts in 2016. Nigel Ellsay (Rally) signed his pro contract in 2017. What's different this year from the past is that we have more guys capable of producing results."

Proven winner Ryan Roth returns to provide veteran leadership to a squad whose other riders are all under the age of 25. The team will also look for leadership from Emile Jean, who signed on again for 2018 after last year's success during the Quebec leg of the America Tour. Alec Cowan returns to add time trialing prowess. Nick Zukowsky might have flown under the radar, but he was Silber's most consistent racer in 2017, and he's only 19 years old. Pier-André Côté was the team's most exciting racer. He had a breakout season and is capable of winning from a bunch and small group. Adam Roberge is an undeniable beast and a real threat in all time trials. Marc-antoine Soucy knows how to win and proved at Nationals that he has a nose for the right move to take him to the line.

"After their first full year on the America Tour," said McFarlane, "all these guys now know the races better and have a better sense of the competition. Ten of them are current or past national champions. Our lone American, Stephen Bassett, fit in well with his Canadian teammates and had multiple podiums in Saguenay. Finally, toss in two wildcards returning from a year of injuries: a crafty rider who might really surprise, Danick Vandale; and Nicolas Masbourian who represented Canada at Worlds in 2016 and is now healthy again."

With more options than ever, Silber can afford to be patient with youngsters Chrétien and Staples, while giving Jamieson the time to convert his fitness to the needs of road racing. McFarlane added: "I really like where we are at with this team, both on and off the bike. Last year's team chemistry was picture perfect. I expect the same this year: 14 adventurous winners who are ambassadors for the sport."

2018 Silber Pro Cycling Roster

Stephen Bassett - 22, Knoxville, TN USA
Charles-Étienne Chrétien - 18, Amos, QC
Pier-André Côté - 20, Quebec, QC
Alec Cowan - 21, Calgary, AB
Adam Jamieson - 22, Barrie, ON
Émile Jean - 24, Trois-Rivieres, QC
Nicolas Masbourian - 23, Montreal, QC
Adam Roberge - 20, Montreal, QC
Ryan Roth - 35, Guelph, ON
Travis Samuel - 23, Peterborough, ON
Marc-Antoine Soucy - 23, Amos, QC
Graydon Staples - 18, Barrie, ON
Dannick Vandale - 23, Winnipeg, MB
Nicolas Zukowsky - 19, Ste-Lucie, QC