February 4/18 18:04 pm - van den Ham Top Canadian at Cross Worlds in 34th

Posted by Editoress on 02/4/18

The 2018 Cyclo-cross world championships in Valkenburg, Netherlands, concluded on Sunday with the Under-23 and Elite Men competitions. Cyclo-cross powerhouse Belgium won both world titles. Top Canadian result for the day was national Elite champion Michael van den Ham of Abbottsford, BC, in 34th place.

Facing some of the muddiest conditions in recent memory, rider slipped and slid their way around a technical and physically demanding course. It was virtually impossible to avoid crashing, and riders struggled to limit their mistakes. While the rain held off it did get colder and the course turned to peanut butter conditions, with riders slogging through sticky mud (when they weren't sliding out if control on the descents).
Belgium conducted a master class for the day, winning both titles and taking the top three for the weekend (both Elite titles and the Under-23 men). In the Elite men, Wout van Aert won his third world title, with Belgium finishing 1-2 and taking five of the top ten spots. Host Netherlands was crushed when pre-race favourite Mathieu van der Poel could only manage third in the Elite race.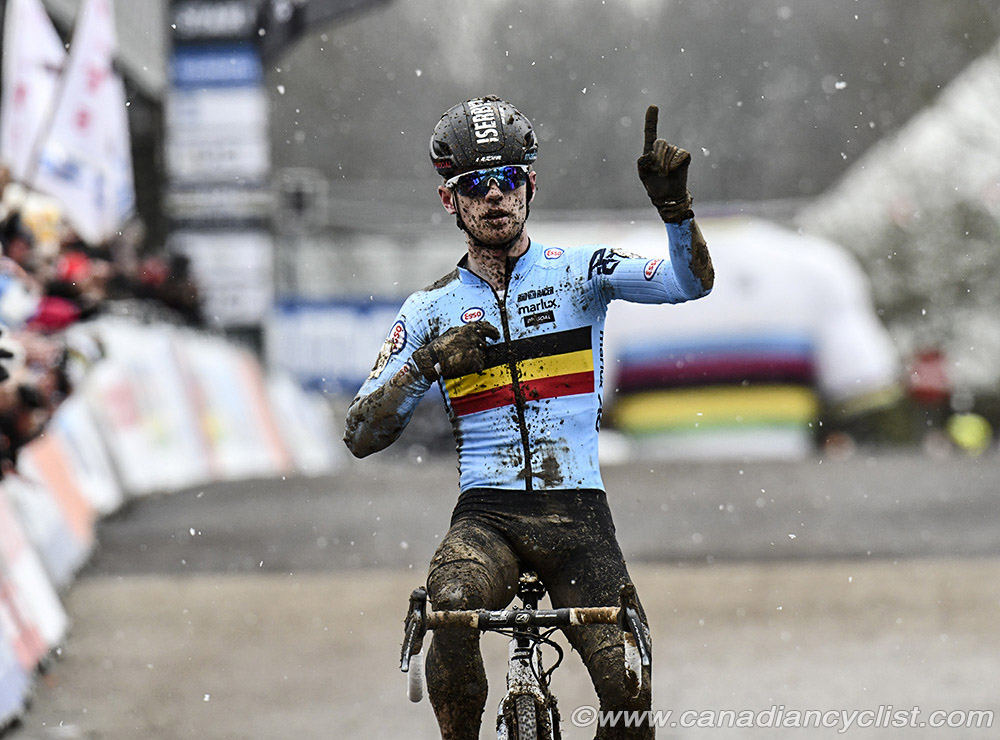 U23 winner Eli Iserbyt (Belgium)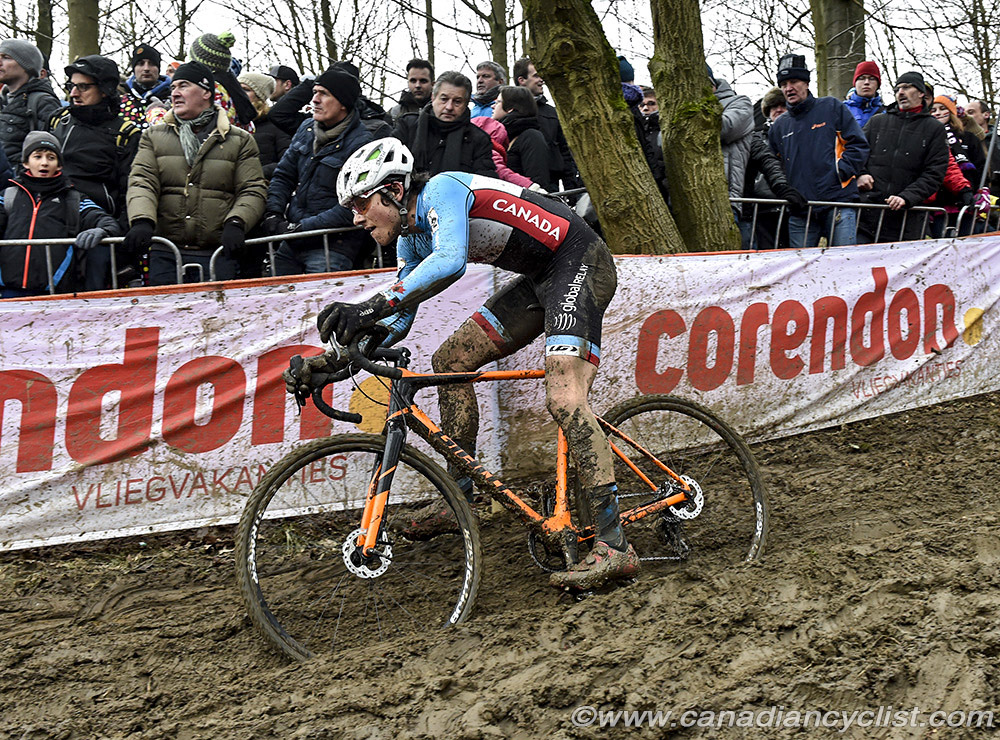 Nicholas Diniz
In the Under-23 men's race, Canada's lone entry, Nicholas Diniz of Oakville, Ontario, finished 45th with a time of one hour, one minute and 29 seconds, ten minutes and 18 seconds behind winner Eli Iserbyt of Belgium. In the marque Elite men's race Canada had two entries, with van den Ham 34th and Mark (Hot Sauce) McConnell in 51st.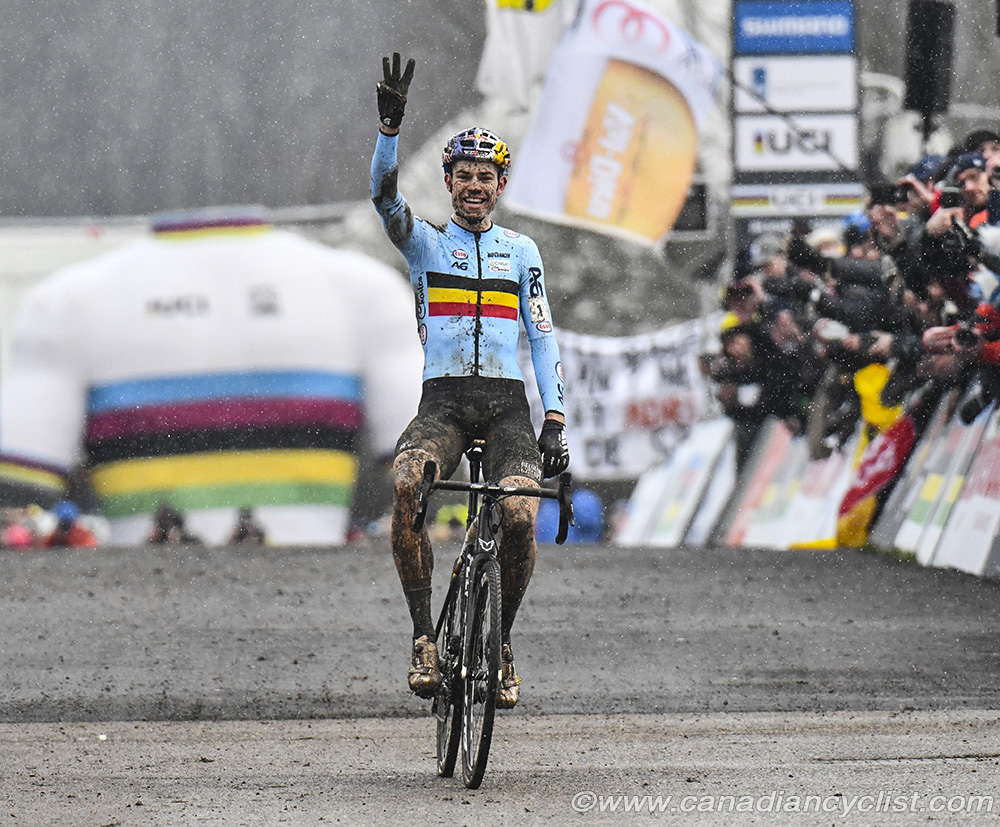 Belgian Wout van Aert won his third world title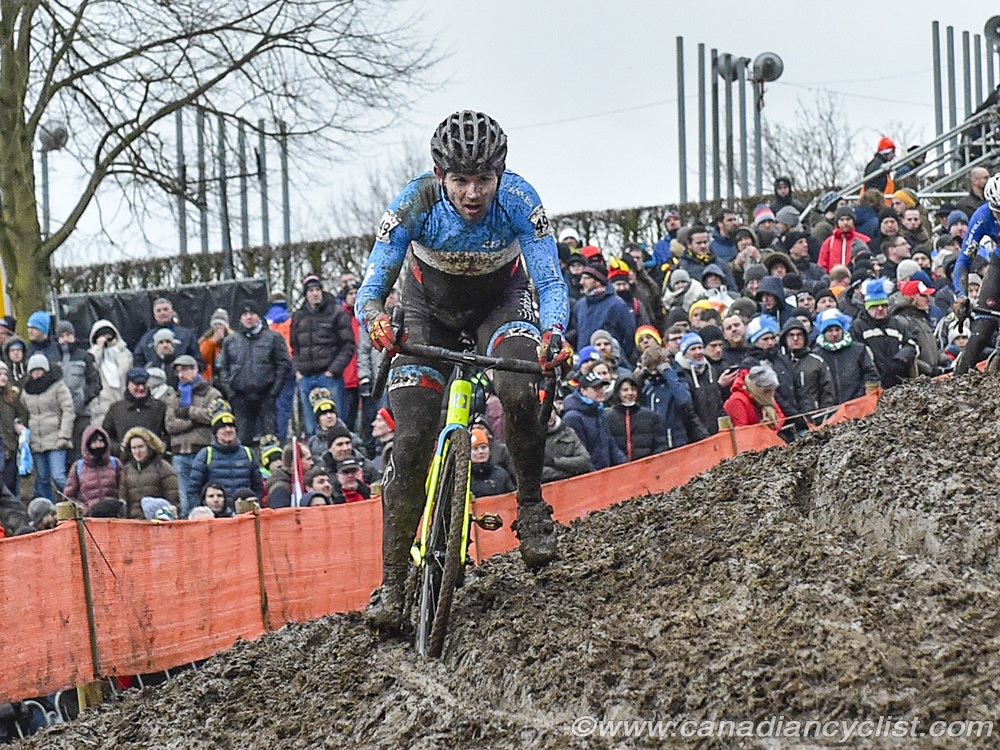 Michael van den Ham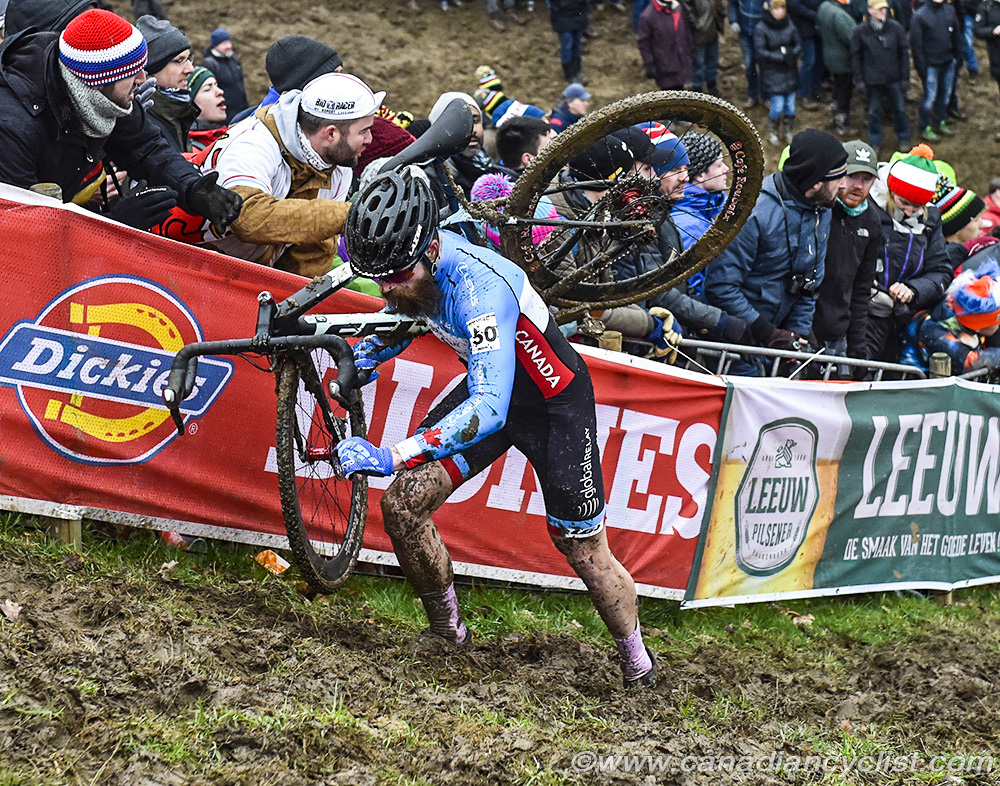 Mark McConnell
Canadian Elite national champion van den Ham commented, "Of the five Worlds I've raced, this is by far the hardest course I've seen. More than racing the people out there, we were racing the course. Laps stretched to over ten minutes and massive segments of the course turned to running. I don't think there was a single person out there who had a clean race. Rather, success was more about moving forward from mistakes and trying to minimize them as the race wore on. All in all, I'm happy with my race, the goal was a top-30 and I managed to be there for a while before falling back a few spots to 34th. A huge thank you the the cyclo-cross program and all the volunteers that made it happen. With the conditions as they were, their roles becoming even more crucial to our success."
Results