February 6/18 15:33 pm - Raphael Gagne Interview - A New Team for 2018

Posted by Editoress on 02/6/18

On Monday, Canadian professional mountain biker, former national champion and Rio Olympian Raphael Gagne officially joined the UK-based mountain bike squad Silverback OMX Pro Team for a three year deal that runs through the 2020 Olympics [see Daily News - Raphael Gagne Joins Silverback OMX Pro Team for 2018. In 2017 Gagne rode for Cannondale-3Rox. We spoke with Raph about his new team and plans for the coming season.

Canadian Cyclist: How did it come about that you were joining a new team for 2018?

Raphael Gagne: We started talking late in the summer; I let them know I was interested, knowing that the future of Cannondale and the Cannondale-3Rox program in North America was unsure. So I approached them this summer - they had already approached me a year and a half ago after the Olympics, but we couldn't come up with a deal. But this summer they got back to me and we discussed it through September and October and the Fall, and we made it happen by December.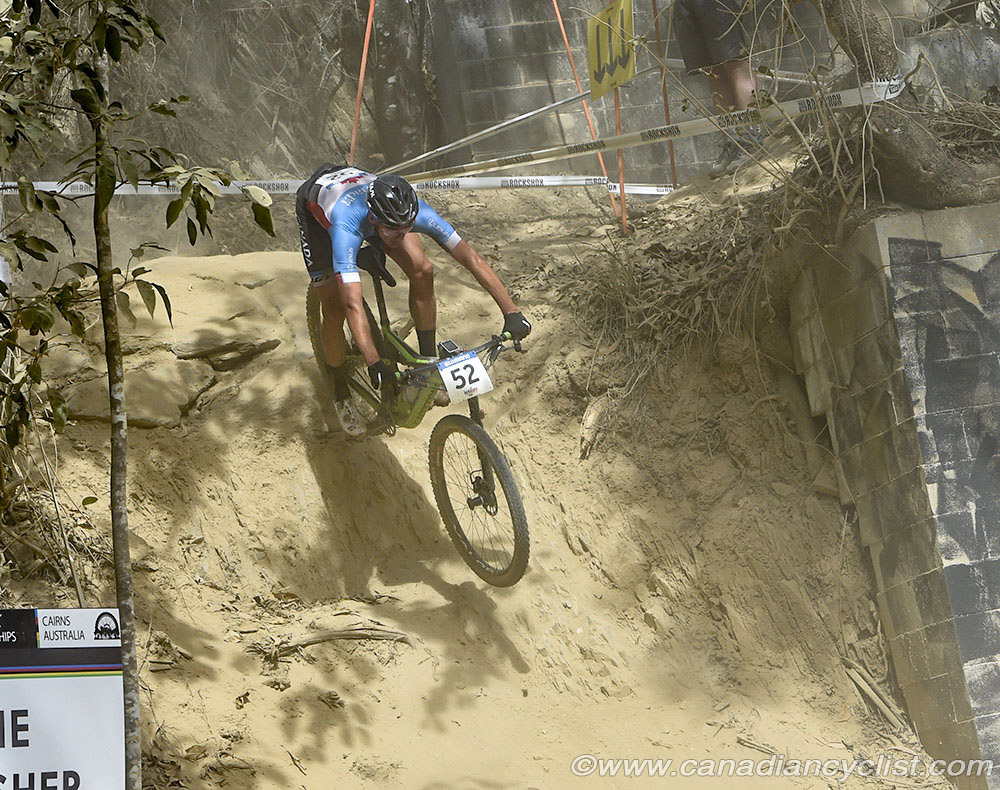 2017 World Championships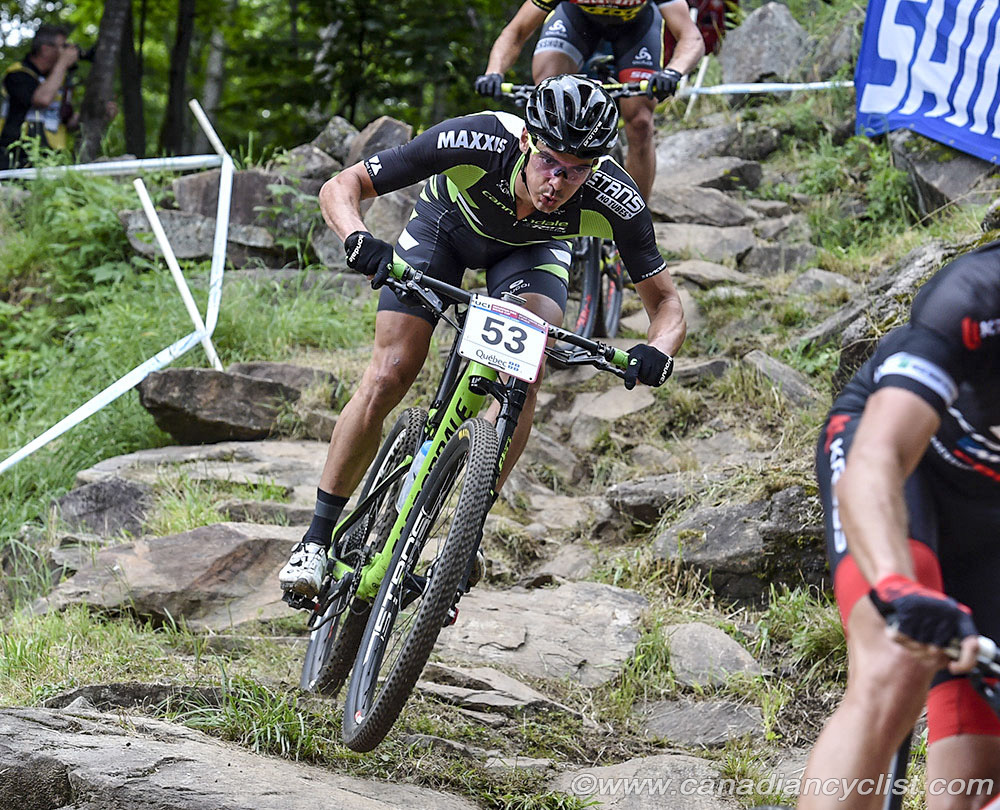 2017 Mont-Ste-Anne World Cup
CC: So you are going to be racing for a UK-based team now.

RG: Yes, they are a UCI registered team; I'm not sure exactly how long they have been going, but I think it is about ten years. Paul [Beales], the team manager, used to race elite himself, and last year Annie Last [winner of the Lenzerheide World Cup] raced for them.

CC: Have you discussed your racing program with the team - with Cannondale-3Rox there was a lot of focus on North American racing; will that change?

RG: We haven't fully discussed it yet, but I know they won't be sending a whole team for North American races. I will be doing any UCI level North American races that make sense; they want to make sure that I do the right races and race enough but not too much. I like the thinking behind it - they don't want me to race too much, but to race well.

CC: So what about the World Cup circuit?

RG: Yes, full World Cup, plus some of Canada Cups and some of the US Cups. And as per selections for things like Pan Am Championships and Worlds. Plus, there is the opportunity of racing with the Team in Europe, although I'm not moving to Europe.

CC: So your season begins with a national team camp in Hawaii and what's after that?

RG: Yes, a two week camp with the national team and then it is likely I will travel to Stellenbosch [South Africa] two weeks prior to the World Cup there for a training camp with the team.

CC: But no Commonwealth Games after that?

RG: It's a little disappointing that Canada is sending only one man to the Commonwealth Games, but that one rider should be Leandre [Bouchard]. My plans are North American races for April, so Bonelli and Fontana in California and the Victoria Canada Cup.

CC: How about major goals for the season?

RG: Definitely the World Cups; I didn't have the season I wanted last year and so I've been doing my homework this winter. I just want to have an honest season this year, where I can get the best out of myself, especially at the World Cups. So I'm excited about this season with this team. It's a three year agreement, which makes sense because my major, major goal is Tokyo 2020.