February 8/18 9:07 am - Mark Wallace Returns to Canyon DH Squad for 2018

Posted by Editoress on 02/8/18

Canyon Factory Racing DH enters a new season of World Cup battles with a lethal roster of returning riders and a fresh face. Troy Brosnan returns as the anchor of the roster after a successful 2017 campaign which saw him depart from the elusive 1-win club by taking the win at the Andorran round of the UCI World Cup. This win vaulted him to a second place overall finish in the UCI World Cup, a career best for Brosnan.

"Last year was started with a lot of unknowns, a new team and a bike that have not set foot on a World Cup podium. In the end I was really blown away how well the whole season went. Spending the year riding with Mark at the World Cups was a key factor in my successful season and when he got on the podium it was just as awesome if I was there myself. This off-season I really put the hard work and I know that this season is going to be bigger and better," said Troy Brosnan.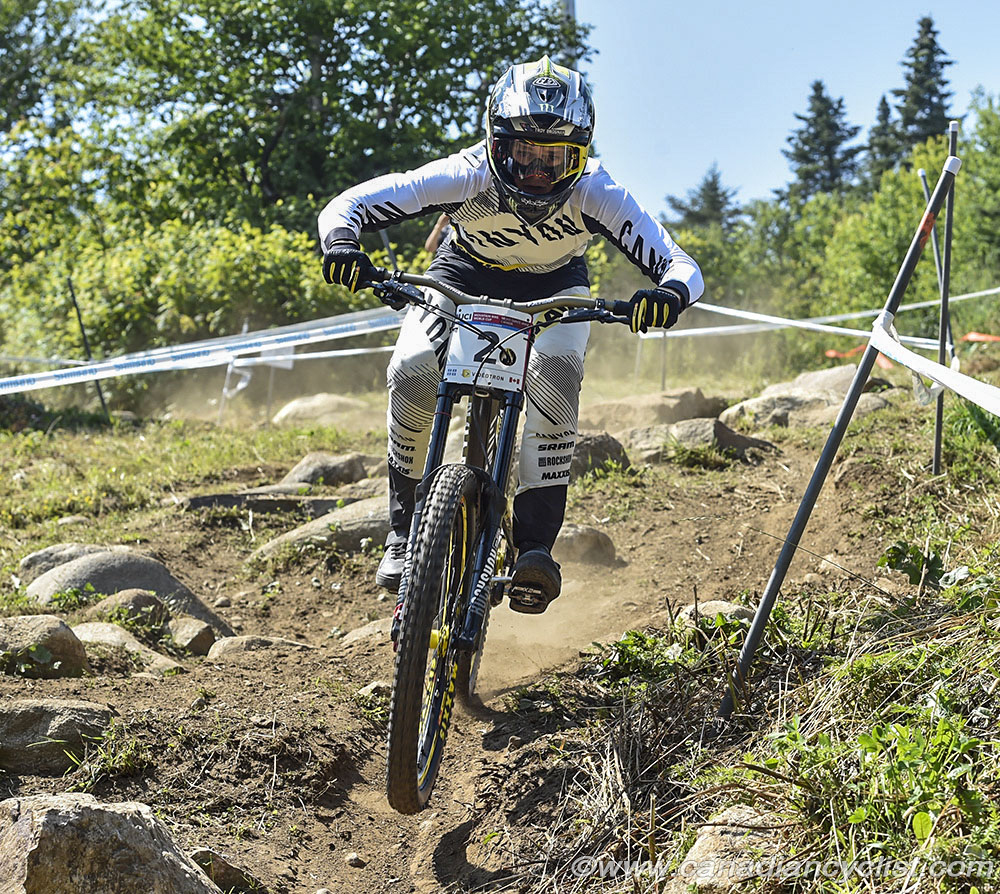 Troy Brosnan
23-year-old Canadian Mark Wallace re-upped with Canyon Factory Racing in November after a standout season which was highlighted by an opening round second place finish in Lourdes, France. Wallace backed this with a consistency-filled season including three top-ten finishes on route to an eighth place in the overall standings. New to the program is sixteen-year-old Australian Kye A'Hern. Coming off impressive results at Crankworx Whistler where he claimed the Prince of Crankworx honor highlighted by his commanding win the Canadian Open DH.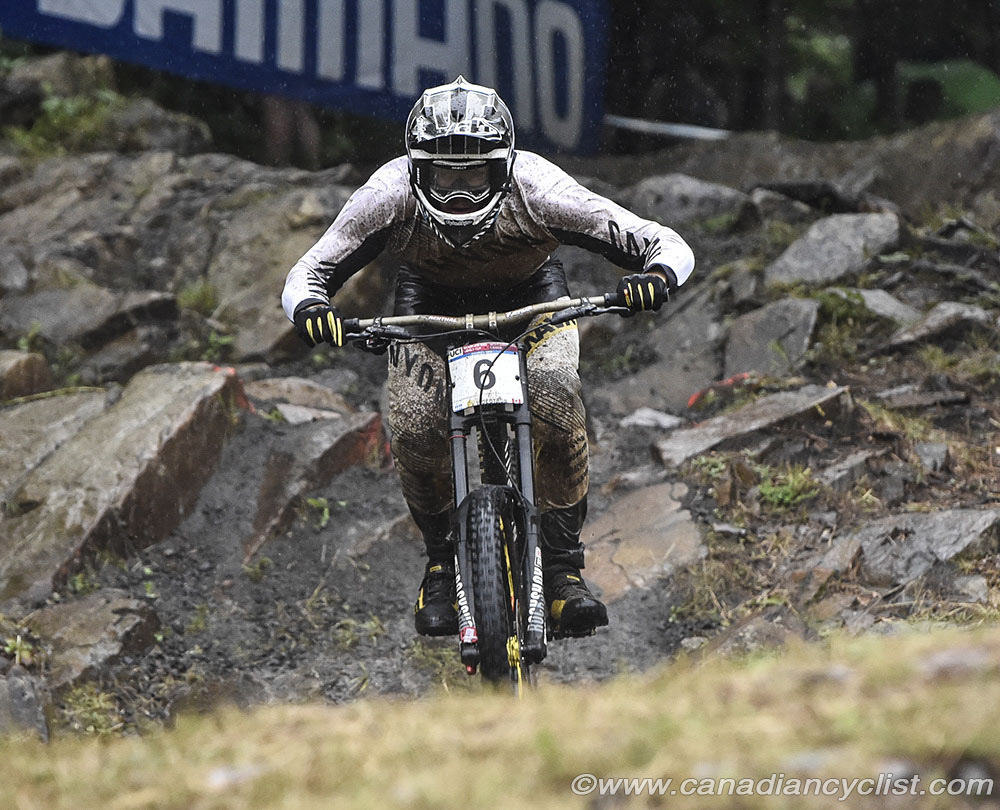 Mark Wallace
"I am really happy to be on board with Canyon for the next two years and build on last season's momentum. Last year was a great experience and the Sender was amazing. Next year Kye will be joining Troy and I, and after our first camp last month I am really looking forward to seeing what he can bring," Wallace commented.

The 2018 UCI World Cup season kicks off in April on Loainj a Croatian island in the northern Adriatic Sea known for its striking bays, rich vegetation and a heinously rocky downhill track. The season peaks at the World Championships in Lenzerheide, Switzerland, where in 2017 World Cup action Brosnan narrowly missed the win by a mere 0.162 of a second. Canyon Factory Racing's focus this season will be the UCI World Cup series as well as select Crankworx events.

Team Manager Gabe Fox says "The season is going to be exciting, heading into a season with two young top ten ranked riders is a great position to be in. I expect Troy and Mark to continue to challenge for World Cup wins."

"Our Factory Teams play a crucial role in driving product innovation via exchanges between the R&D department and team riders. It allows us to make key developments in kinematics, geometries, and detect any issues long before they reach the market. To me the teams are much more than a simple promotional tool, they draw people to the sport and keep the scene and products evolving. It was unbelievable to see the Sender take a World Cup win under Troy in its first year on the circuit, we can't wait to see what 2018 brings," said Daniel Oster, Canyon MTB Product & Brand Manager.

"We look forward to the continued partnership with Canyon Factory Racing DH. Troy and Mark have been SRAM and RockShox athletes since the beginning and a huge part of SRAM's gravity family. We're super stoked to continue supplying the boys with the highest level, race tuned suspension, brakes, and drivetrain components and to build on last season's outstanding results. SRAM's commitment to gravity racing can be highlighted by this partnership and our mutual push to put riders on the top of the podium," said John Dawson, SRAM MTB Sports Marketing Director.

Courtesy Canyon Factory Racing DH