February 19/18 16:19 pm - Strong Teamwork Propels Bergen Into 2nd at Valley of the Sun

Posted by Editoress on 02/19/18

The women of Rally Cycling leapt into the 2018 season displaying the same competitive fire they ended the 2017 season with, placing all of their riders in the top-15 on the general classification at the Valley of the Sun Stage Race in Phoenix, Arizona. During the three day race, Summer Moak, Canada's Gillian Ellsay, and Heidi Franz displayed the meaning of teamwork, sacrificing on the road to help Canadian Sara Bergen secure second overall. The selflessness of her teammates was not lost on the Vancouver native.

"Teammates are so critical in bike racing," said Bergen. "During the road race, my teammates were instrumental in taking pressure off me and allowing me to focus on those key GC riders. Being able to trust and depend on my teammates to share the workload is so awesome. Even more importantly, being able to use the team to put pressure on specific riders is critical when you are outnumbered and trying to make up valuable time."

In the opening time trial stage, Bergen placed second, 13 seconds down on the winner. Moak came in fifth, Ellsay tenth, and Franz in 13th. After that it was a matter of defending Bergen's position in the standings while also making a bid for the overall victory.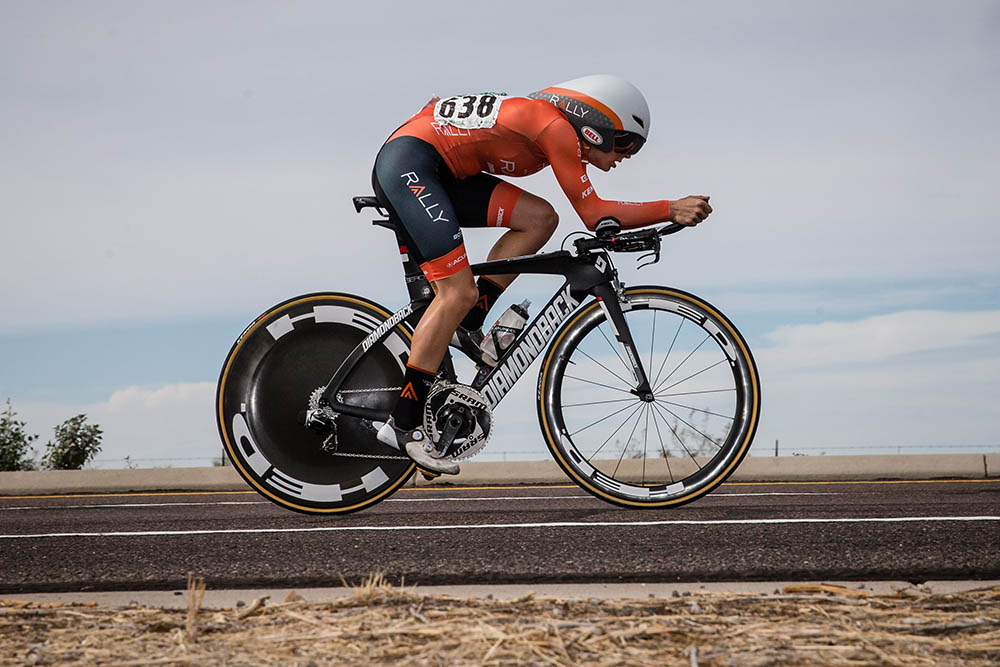 Photo by Jonathan Devich/Epicimages.us
"The team rode excellently together," said Bergen. "I have 100% trust that my teammates have my back and they know I have theirs. It's trust and accountability that is the glue that hold the #RallyCats together and what makes this team very special."

Bergen was impressed with how well the new recruits rode and how quickly the team is gelling.

"I have raced with Gillian in the past so I really know her wheel and racing style. Having this same level of comfort with Summer and Heidi so early in the 2018 season is pretty sweet. It was really fun to be able to play off of each other and go hard after those 13 seconds."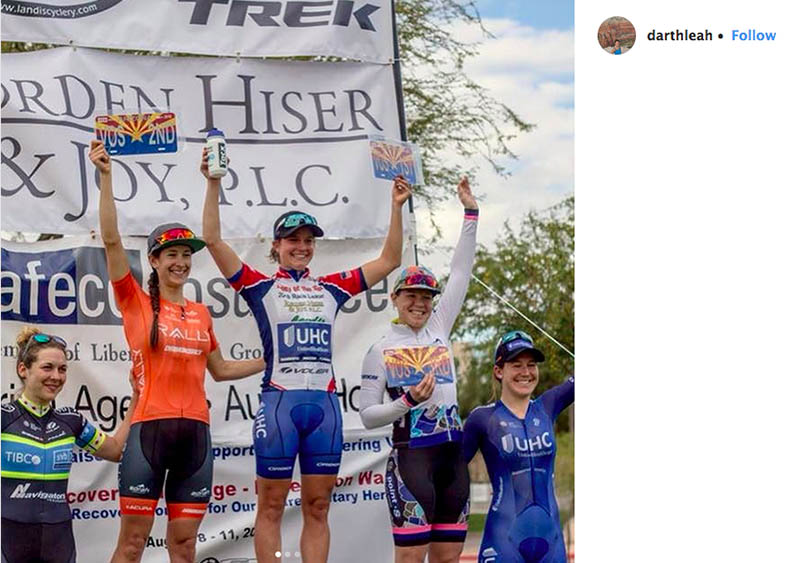 For Team Director Zach Bell, demonstrating the potential to win is very important this early in the season.

"To just miss the top step in a quality field when we are running limited starters shows that there is a good foundation of both ability and teamwork already," said Bell. "Bergen has picked up where she left off last year. Summer is already showing some of the potential we expected to see down the road and Heidi and Gillian are already making big contributions as frontline pros for the team."

The women's next race will be the Chico Stage Race in California on March 16-18.

Report courtesy Rally Cycling
Results