February 21/18 8:51 am - Cycling Canada Announces Track World Championships Team

Posted by Editoress on 02/21/18

A team of 14 athletes will represent Canada at the 2018 UCI Track Cycling World Championships in Apeldoorn, Netherlands, on February 28th to March 4th. The team will include seven women and seven men, who will compete in both Endurance and Sprint events.

"This Track Worlds should be interesting, as we are coming in with some new coaches heading both the men's track endurance program and the sprint program," said Jacques Landry, Chief Technical Officer and Head Coach at Cycling Canada. "The changes that have been made to these programs in recent months should yield some good performances."

The Canadian women's endurance team has been consistently ranked among the best in the world over the past two Olympic cycles, and the six riders who will represent Canada in Apeldoorn promise to continue that tradition. The team is led by two Olympic bronze medalists; Allison Beveridge of Calgary and Jasmin Duehring of Vancouver. In addition to the Team Pursuit, riders will compete in a number of other events, including the Madison, Points Race and Omnium. Individual assignments will be decided closer to the event.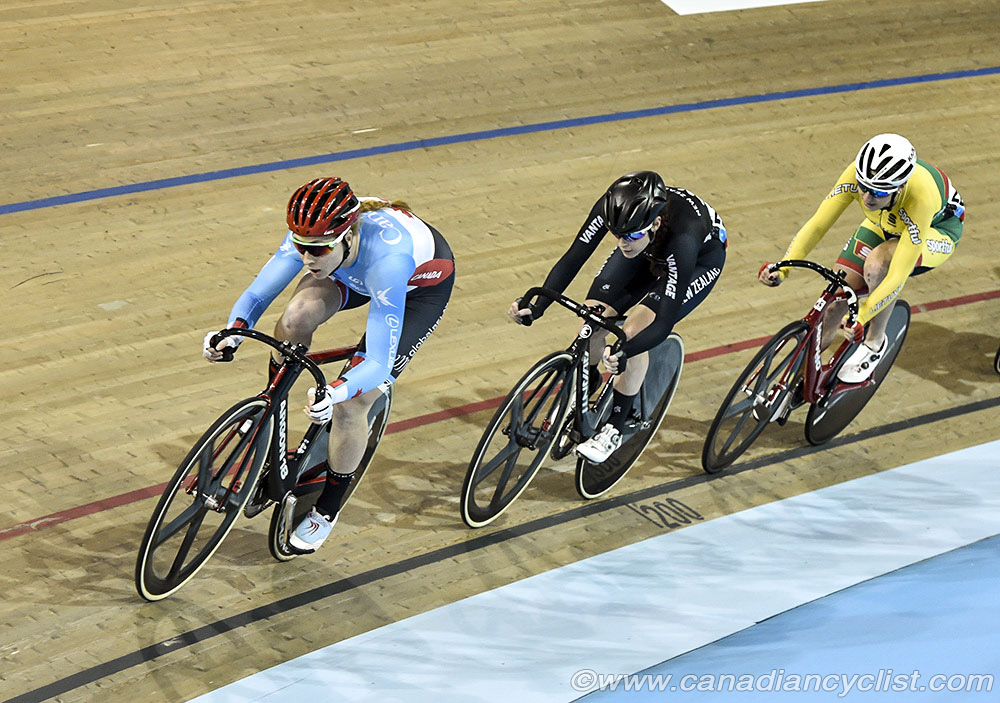 Allison Beveridge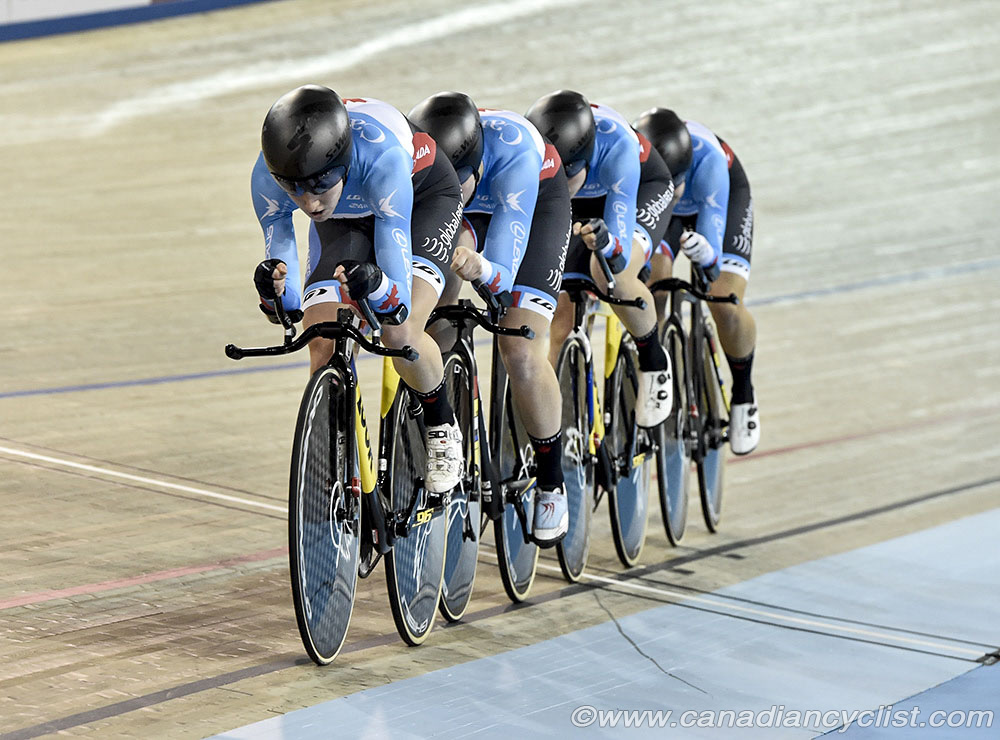 Kinley Gibson leading members of the Women's Team Pursuit squad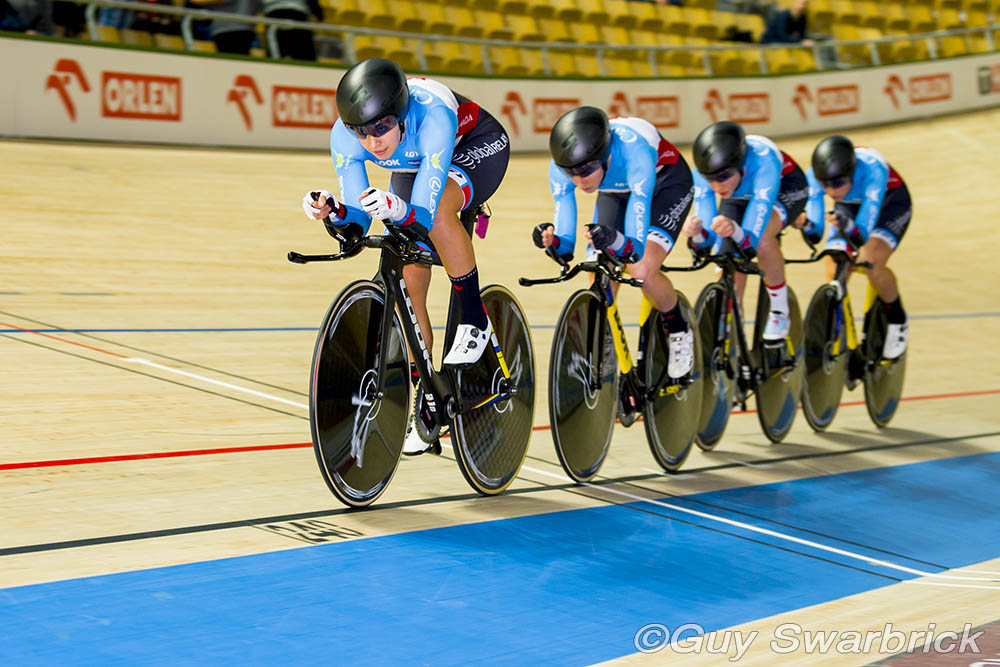 Annie Foreman-Mackey leading members of the Women's Team Pursuit squad
"Cycling Canada is continuing it's strategy of investing in new talent with it's women's track endurance line up for the 2018 World Track Championships," said Craig Griffin, Women's Track Endurance Coach. "We have a balanced mix of youth and experience that has the potential to win a couple of medals in Apeldoorn. They've all been 100% committed to the training process these last few months and are tracking well, so I'm quite optimistic."

The men's track endurance squad, while not as accomplished as the women's, has shown remarkable growth over the past two season, including a World Cup victory. All five athletes are selected for the Team Pursuit, with Derek Gee of Ottawa and Jay Lamoureux of Victoria also competing in the Individual Pursuit.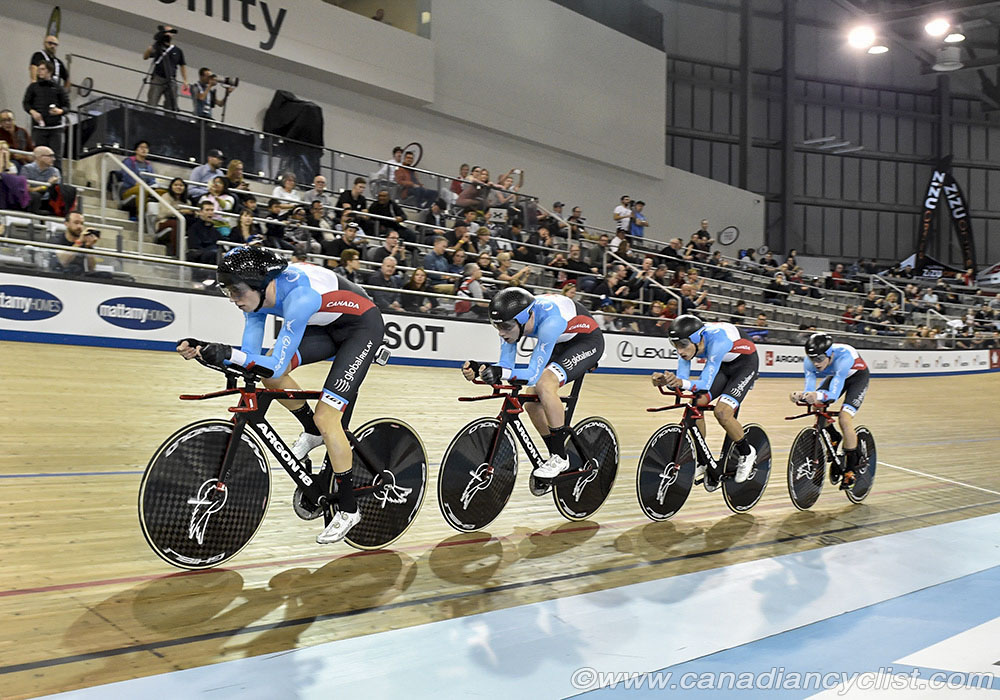 Men's Team Pursuit squad
The Sprint program, despite losing athletes to retirement and injury over the past season, has qualified three riders for the world championships, all of whom have stood on the podium at international events. Amelia Walsh of Ayr, Ontario, is the lone woman to qualify for Canada and will compete in the Sprint. Hugo Barrette of Iles de la Madeleine, Quebec, a World Cup silver medalist, will compete in the men's Sprint and Keirin, while Stefan Ritter of Edmonton will compete in the Sprint and the 1000 metre Time Trial. Ritter is a former Junior world champion in the 1000m, and the current Junior world record holder for that event.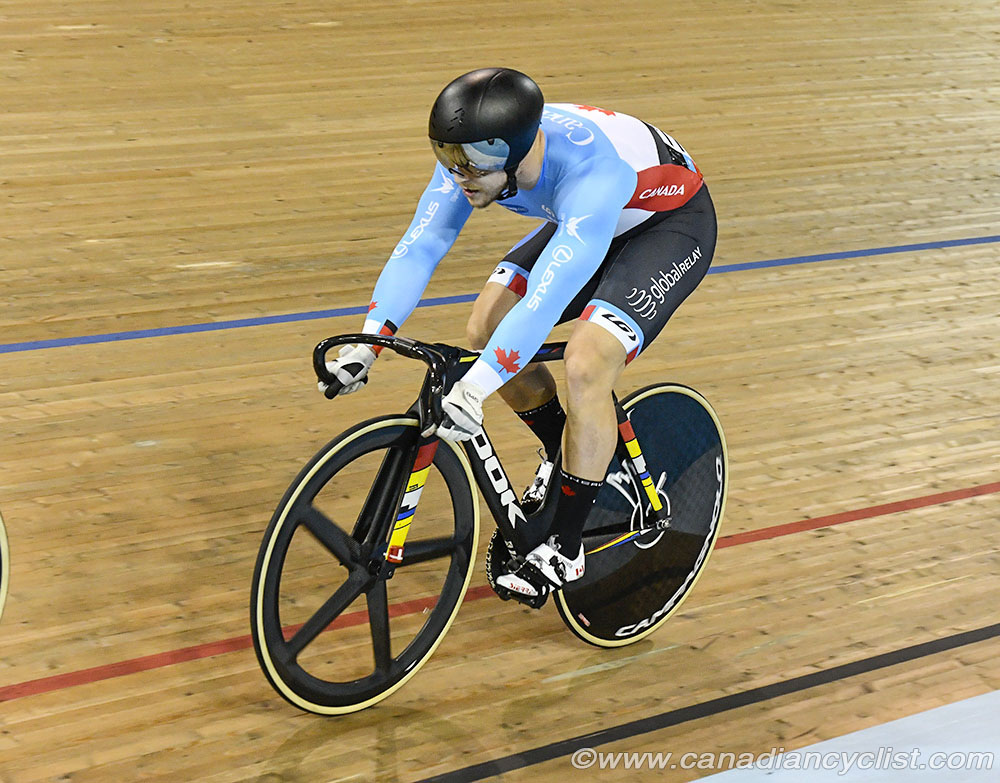 Hugo Barrette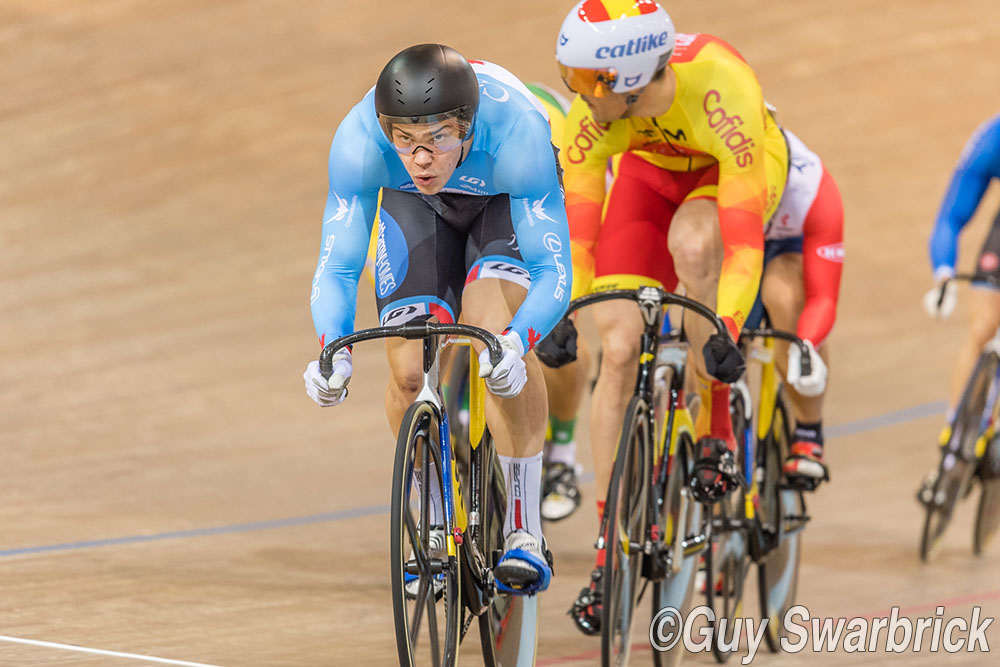 Stefan Ritter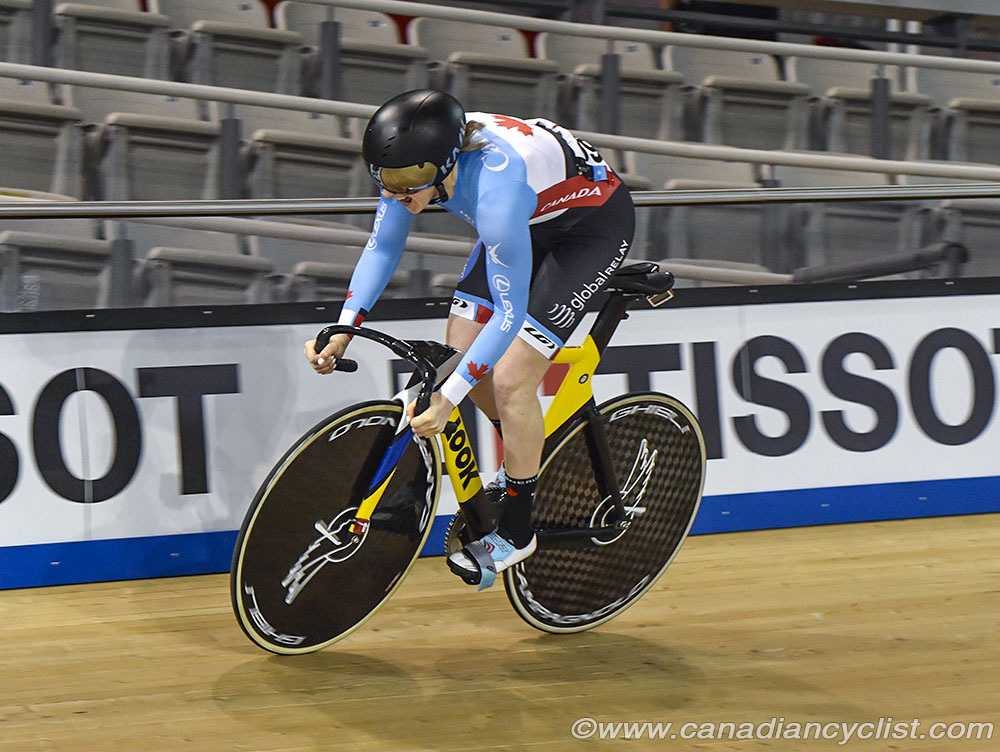 Amelia Walsh

"Final preparations for the world championships are well underway, and the sprinters are in great shape and more determined than ever," said Franck Durivaux, who joined Cycling Canada as the national sprint coach last Fall. "We still have certain details to work on, but I trust that they will give their very best during this competition. This will be my first Worlds representing Canada and I couldn't be more proud."

"With these Worlds being more than two years out from the Tokyo Games, and not counting for qualification for the Games, we are still using this opportunity to integrate newer riders into the lineups, in order to have these athletes gain more experience at the highest level," explained Landry. "This holds true with Michael Foley coming into the fold on the men's Team Pursuit side, as well as Arianne Bonhomme and Kinley Gibson for the women's Team Pursuit. All have already raced World Cups, but Worlds is another step up from previous experiences."


Women's Endurance (events to be confirmed)
Allison Beveridge - Calgary, Alberta
Ariane Bonhomme - Gatineau, Quebec
Jasmin Duehring - Vancouver, BC
Annie Foreman-Mackey - Kingston, Ontario
Kinley Gibson - Edmonton, Alberta
Steph Roorda - Vancouver, BC


Men's Endurance
Aidan Caves - Vancouver, BC [Team Pursuit]
Michael Foley - Milton, Ontario [Team Pursuit]
Derek Gee - Ottawa, Ontario [Team Pursuit, Individual Pursuit]
Adam Jamieson - Barrie, Ontario [Team Pursuit]
Jay Lamoureux - Victoria, BC [Team Pursuit, Individual Pursuit]


Sprint
Hugo Barrette - Iles de la Madeleine, Quebec [Sprint, Keirin]
Stefan Ritter - Edmonton, Alberta [Sprint, 1000m TT])
Amelia Walsh - Ayr, Ontario [Sprint]