February 22/18 9:42 am - Rissveds Leaves Scott-SRAM & Will Take Time Off Racing

Posted by Editoress on 02/22/18

Jenny Rissveds, both Olympic and Swedish Mountain Bike Champion, has announced that she wants to fully recover and be 100% ready before racing again. Consequentially, the 23 year old Swede terminated her contract with her team, Scott-SRAM MTB Racing.

Jenny has been riding on Scott bikes since she started mountain biking and has been a member of the team since 2014. She has had plenty of success throughout the years, including winning the Olympic Games in Rio 2016, the U23 World Championships in 2016 and the U23 World Cup in 2015.

Jenny made her decision over the past week and informed Thomas Frischknecht, director of the Scott-SRAM team, who has accepted Jenny's wishes and released her from her contract immediately.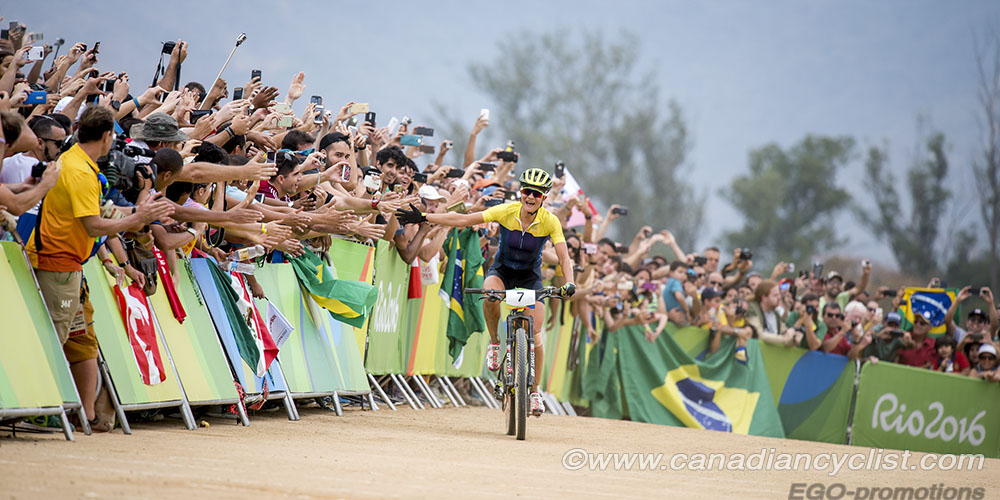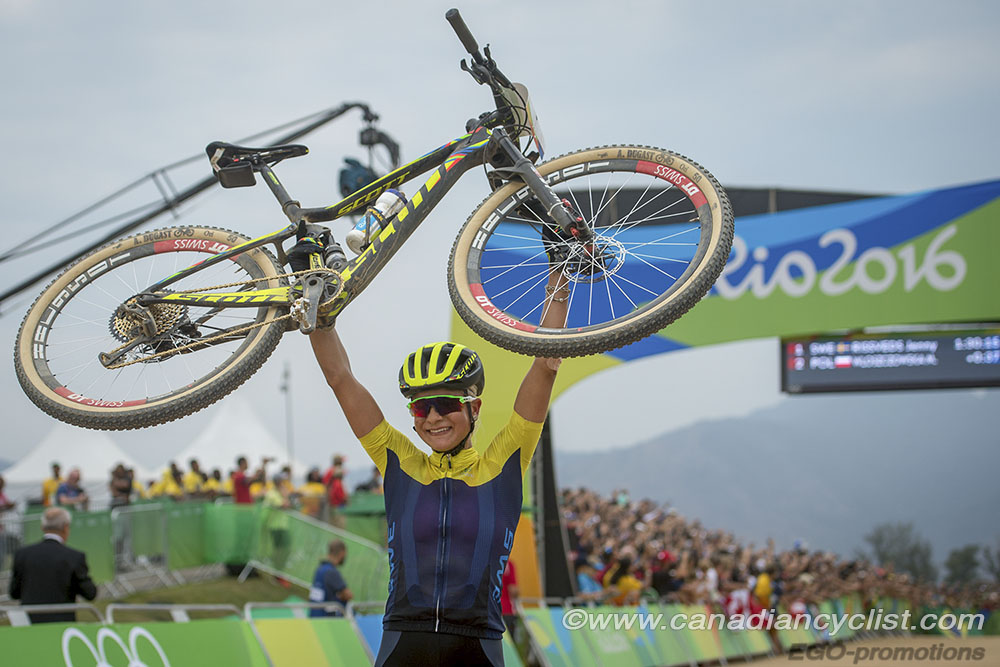 Jenny Rissveds winning gold in Rio
After winning the Olympic Games in Rio 2016, Jenny Rissveds found herself in a completely new situation - one might say a new life entirely. A lot of things changed for her in a short period of time. Some things were positive, but some unfortunately were negative. Most notably the unfortunate situation of a disagreement with the Swedish Cycling Federation and losing both her grandfathers in a short period of time. As a result Jenny faced mental issues holding her back from racing for a good part of the 2017 race season. With the 2018 season starting soon, she has come to the conclusion that it is better for her to first fully recover and then think about a comeback as opposed to trying to fulfill obligations that she can't keep up with. The result of this decision is a withdrawal from her contract with Scott-SRAM.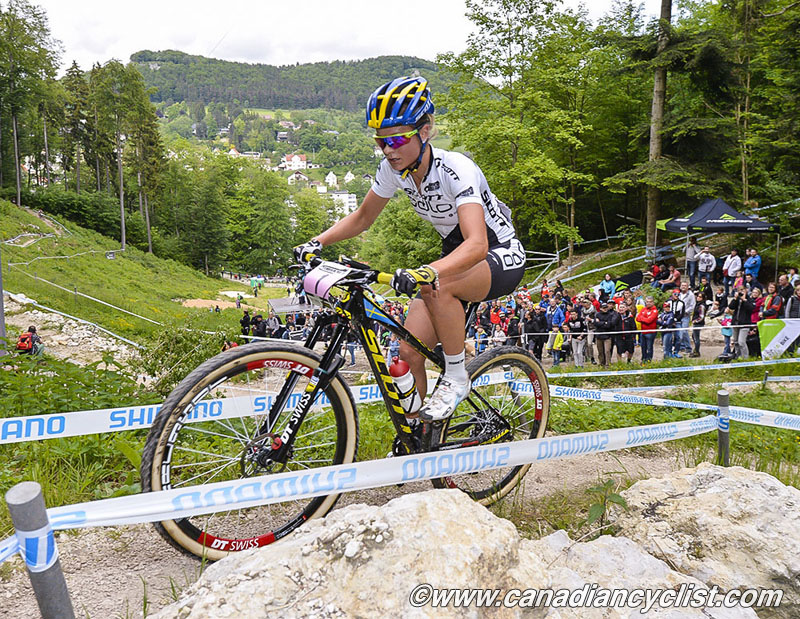 In 2015 Rissveds was the U23 World Cup Champion
Jenny Rissveds: "I am very thankful for the years I have had with Thomas and the Scott-SRAM Team. They have provided me with unique and vital support. Without Thomas and the team, I would have never done what I have been able to do on the bike over the last few years. I also want to thank Scott Sports for their unwavering support and belief in me, especially throughout the last year. I would love to stay a part of the team but to be part of a team you need to contribute and unfortunately, I am simply not able to do so at the moment. It hasn't been an easy decision, but I am convinced this is for the best for all parties involved and that this will provide me with the best conditions for coming back, better and stronger than ever."

Thomas Frischknecht: "The whole mountain bike scene and in particular the Scott-SRAM Team is tremendously sad about what has happened to Jenny. In order to get healthy again and to be free of any kind of obligations I not only respect Jenny's decision, I believe it is the best way for Jenny to find her way back to a balanced life. I truly believe she will be back at some point and I hope that we can help her on her journey. Our team's door will always be wide open for Jenny to come back whenever she wants to."

"Even though we are deeply saddened by this outcome, the Scott-SRAM Team fully accepts and supports Jenny's decision. The most important thing is that Jenny gets healthy again. We wish Jenny the very best for the near and further future!"

Rissveds is the second women's Olympic mountain bike champion to struggle after winning the title. France's Julie Bresset never returned to her former level after winning the title in 2012.