February 22/18 13:33 pm - Jono Hailstone Interview - Building the Technical Side

Posted by Editoress on 02/22/18

Canada has had a number of additions to its track coach staff over the past six months, with Jono Hailstone of New Zealand coming to Milton to take on the role of Men's Track Endurance Head Coach this year. A Junior national champion on the track, Hailstone comes from the highly regarded New Zealand program, where he was the men's endurance coach. Prior to that, he was the coach for New Zealand's Para-cycling program.

"I started off my career as an athlete; I wasn't that good [laughs]. Fortunately, I realized quite early in my career I wasn't going to reach the highest level of the sport as an athlete. So after high school I went to university and did a degree in Sport and Recreation, and Exercise Science. Through those university years it facilitated my transition from racing into coaching. By the end of 2008 I was pretty well on the way to coaching more than racing."

"Cycling was always my sport, I grew up racing my bike; some on the road, but mostly on the track. Track is in the culture in New Zealand than it is over here. Because New Zealand is so far away from the rest of the world, the pathway to become a professional cyclist is to grow up racing on the track, and prove yourself on the track before transition onto the road later in life."

Hailstone has worked in a number of roles on the coaching side, including coaching the New Zealand Junior men when they won in 2011 at the Tour de l'Abitibi.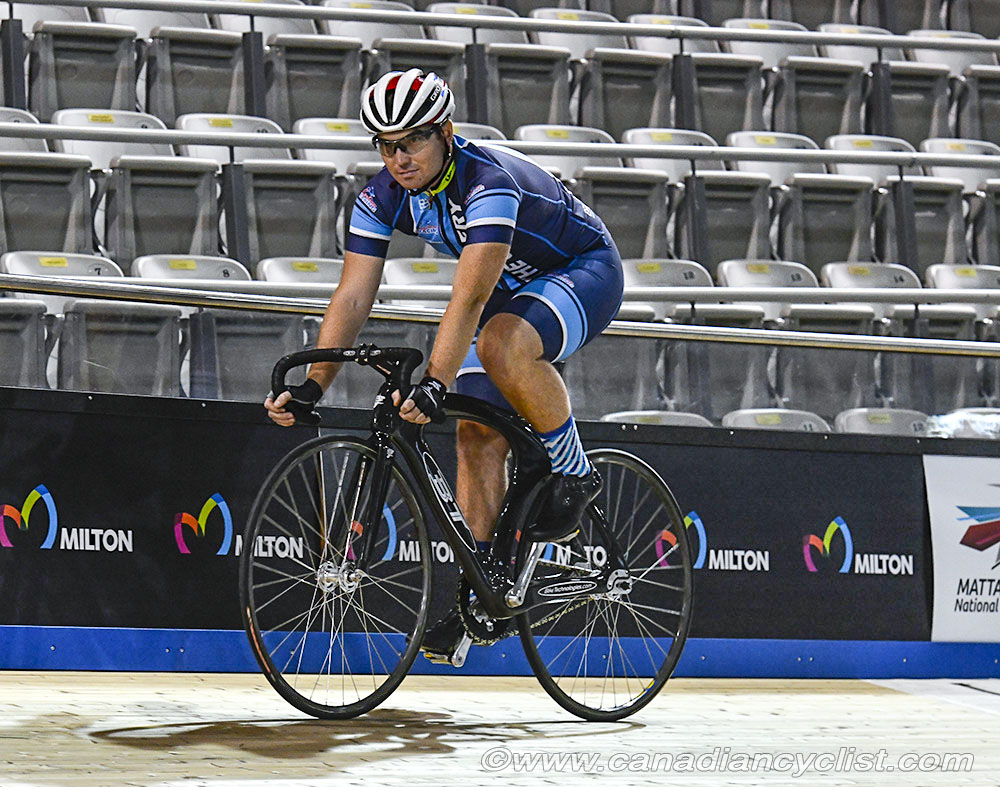 Jono Hailstone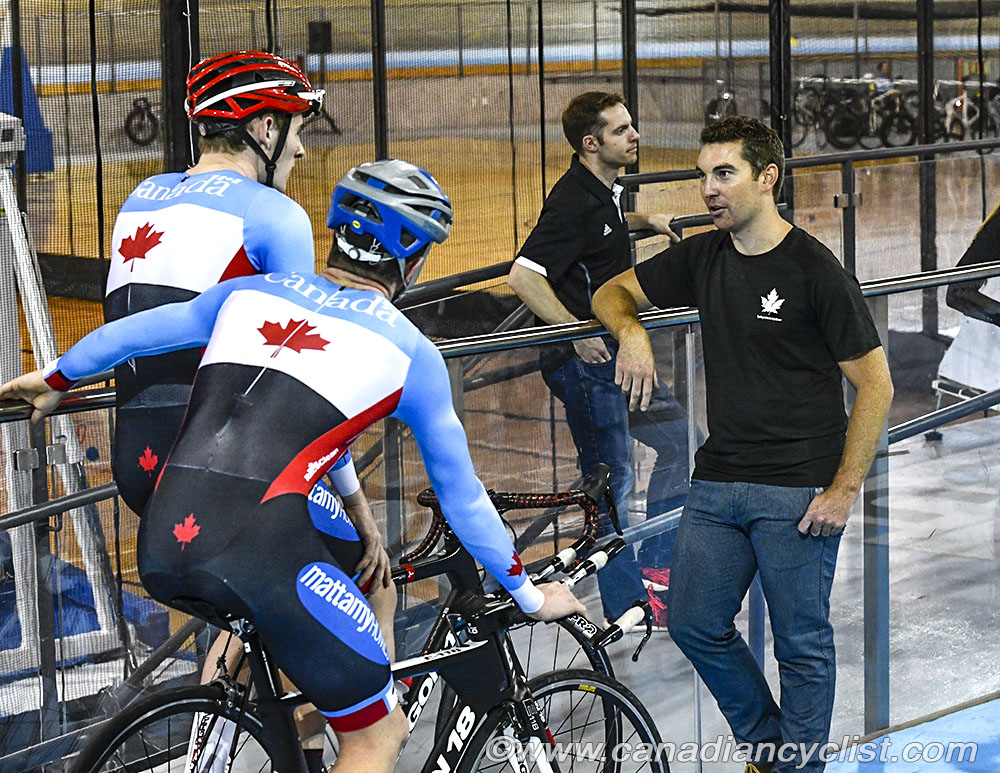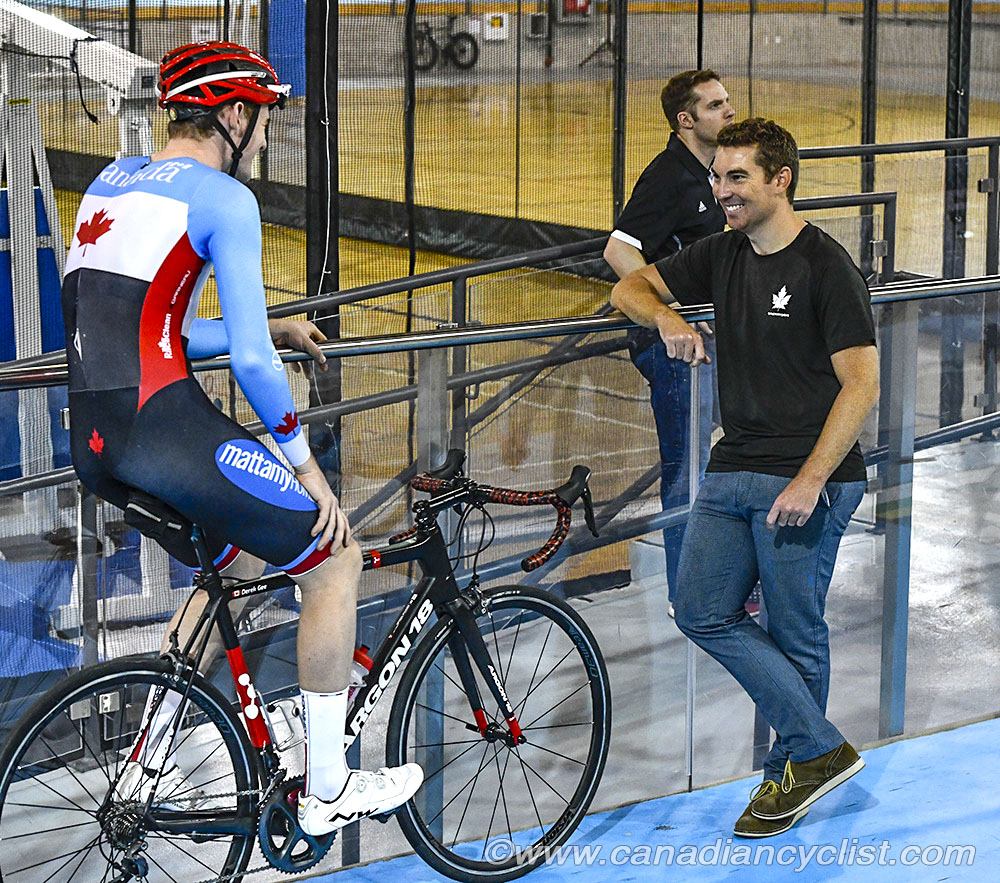 "I started more in a sports science role than as a coach, working with the para-cyclists at the beginning. That morphed into a coaching role with Para, but I was also working with our Junior men on the road and track - in 2010 and 2011 I came to Tour de l'Abitibi. I became the head coach of the Para-cycling program in 2015 and post-Rio Paralympics I moved into a new role as the women's assistance coach for New Zealand, which I held until I came here."

He agrees that the Canadian endurance men's program is at quite a different point in it's evolution from New Zealand, which has multiple world medals and two Olympic bronze medals to its name.

"The Canadian program is still evolving, and the one I came from is a very established program. Because there is a culture down there of kids growing up racing, by the time they move into the Elite ranks they've got really good bike skills; their technical execution is really good and it's a case of making them better at what they already do. So, with a new program here, and athletes that haven't grown up racing on the track, the big gap, from my perspective, is their ability to ride their bikes, and their technical skills on the boards."

"So what I see is a group of guys with really good engines ... pretty much as good as any in the world, but they need to transform that into actual performances and delivery on the track. So, a lot of work on technical execution and delivery."

The big question is whether the Canadian program is on track to make the 2020 Olympic Games, and Hailstone is optimistic.

"Their development has been super impressive and really rapid. The really important thing to understand for the guys is managing expectations - going from a 4:05 to four minutes is a whole different ballgame than going from three minutes to 3:55. Every second below that four minute marker is like climbing a mountain. We do need to be realistic in managing expectations; they are probably not going to continue on the same trajectory as they have up until now."

"However, because there are those gaps, there is a whole lot of potential for some improvements that could come pretty quickly and easily. I'm definitely optimistic. Our number one priority is actually qualifying for the Olympics before we starting talking about objectives at the Olympics. But I'm pretty confident and I think we are in a good space."

"They qualified an automatic spot [for Worlds] by being continental champions. We have a lot of work to do around strategy for qualifying an Omnium rider in the future; that's high on my priority list."

Less than a month after the world championships, the team will be in Brisbane for the Commonwealth Games, where Hailstone expects heavy competition from Australia and New Zealand.

"In New Zealand, the Commonwealth Games is really important to the public. I get the impression is not as important here, but you can definitely guarantee that, come the Comm Games, the Aussies and Kiwis will be lining up with some pretty strong teams. GB [Great Britain] you never know, because they get all separated out into different countries, and they very much run a program that is Olympic focussed. It will be some good quality competition, that's for sure."

The Canadian program has focussed heavily on the Team Pursuit in the past; Hailstone expects that that will continue, but he will put more resources into the individual events.

"I think we will do a little bit of both. I think we need to be realistic that we don't have much of a chance of an Olympic medal in the Omnium or the Madison, so we need to put all our eggs into the Team Pursuit basket and commit fully to one KPI [Key Performance Indicator]. Having said that, qualifying an Omnium rider for the Olympics also gives us a fifth rider for the Team Pursuit, which we wouldn't otherwise have. The individual events play a supplementary and complementary role to the Team Pursuit, but the Team Pursuit is definitely our priority and our focus."