March 8/18 14:00 pm - Devinci Announces 2018 Canadian Roster

Posted by Editoress on 03/8/18

For thirty years now, Canadian bicycle manufacturer Devinci Cycles has been designing and manufacturing a wide array of bikes from its native Chicoutimi, for large and small children, from the hybrid to the heavy downhill models. Because you never know which bike you might fall in love with...

True to our roots, Devinci is extremely proud to contribute to the success of many Canadian athletes. For 2018, we have set up a new racing program, bringing together some of the best national riders. In 2018, Devinci can count on big names across the country!

For Felix Gauthier, President of the company, this is much more than pride: "It's a must! We have to support these dedicated riders who invest so much time and effort to reach the highest levels of competition. And this motivates us to make the best bikes possible; it feeds our adrenaline...what they bring us is huge!"

This new program is also a tribute to Steve Smith, who inspired so many riders, and who keeps doing so through his Legacy Fund, to help the next generation of young ripper reach the podium. #longlivechainsaw

Hailing from Western Canada, Kirk McDowall was the Canadian Downhill Champion in 2016 and 2017, also holder of the BC Cup provincial title in 2015 and 2016. Kirk intends to defend his title and rub elbows with the best at Crankworx and other Canadian DH events. He will also be part of some World Cup events. In 2017, he finished an impressive 12th at the World Cup in Mont-Sainte-Anne, Québec. Kirk is co-sponsored by Dunbar Cycles and Devinci.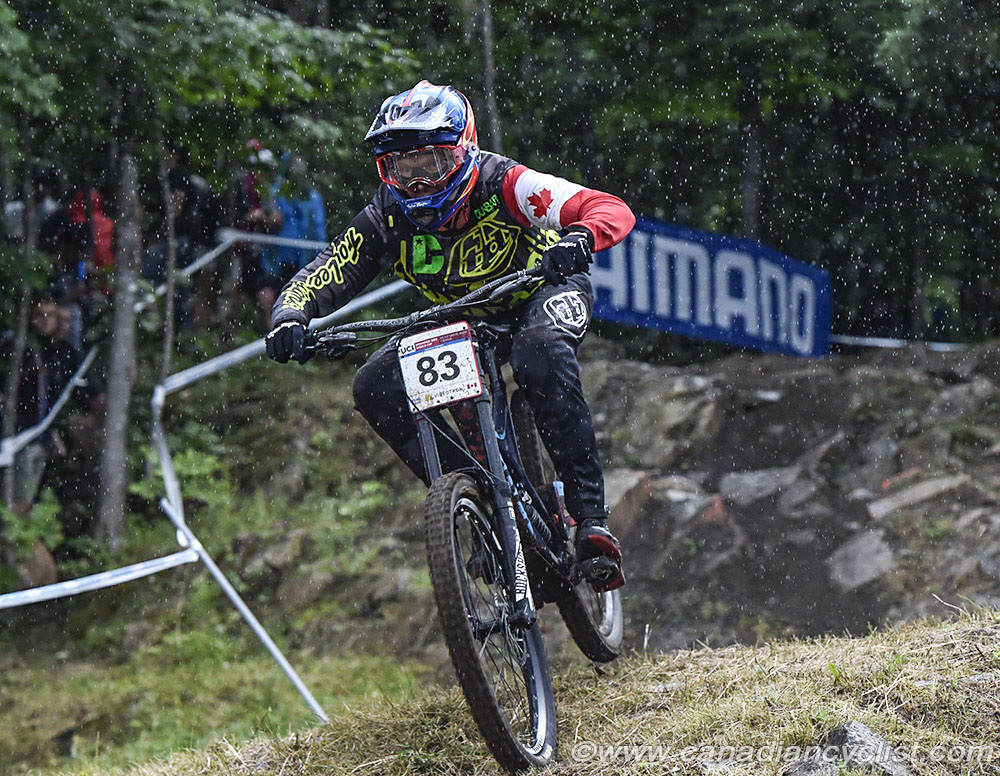 Kirk McDowall
"I can't wait to begin my third race season on a Devinci bike! It means a lot to me to represent a Canadian brand domestically and internationally." - Kirk McDowall

Matthew Beer will be joining the Devinci program for 2018. Born in Newfoundland, Matt traded the Atlantic for the Pacific in 2013, to get closer to his sport. He would like to regain his title as National Champion, from when he earned these honours in 2012 and in 2015. But this time, he'll be riding the Spartan to fight and lead most of his battles during the various races of the Canadian National Enduro Series and a few rounds of the EWS.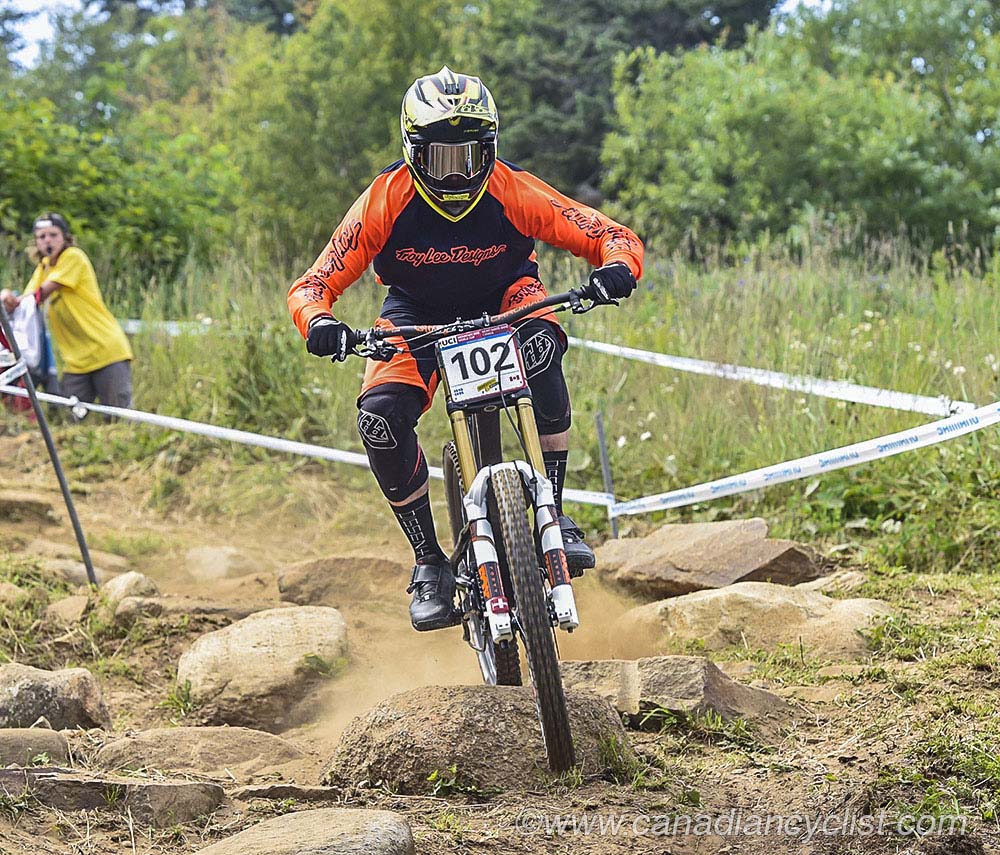 Matthew Beer
"I'm fired up to be riding Devinci bikes for the 2018 season! I feel connected to the brand and the bikes are of a proven race breed. To keep things exciting and fresh, I will be racing DH and Enduro, along with some adventure trips, on the West Coast of Canada." - Matt Beer

Back East, the Devinci Development Racing (DDR) Team is materializing in 2018, and is composed of Rachel Pageau, who finished 2017 as Enduro and Downhill champion of the Eastern States Cup Series. In addition to defending her titles, Rachel will be participating in five EWS rounds and will take part in the North American Enduro Continental Series.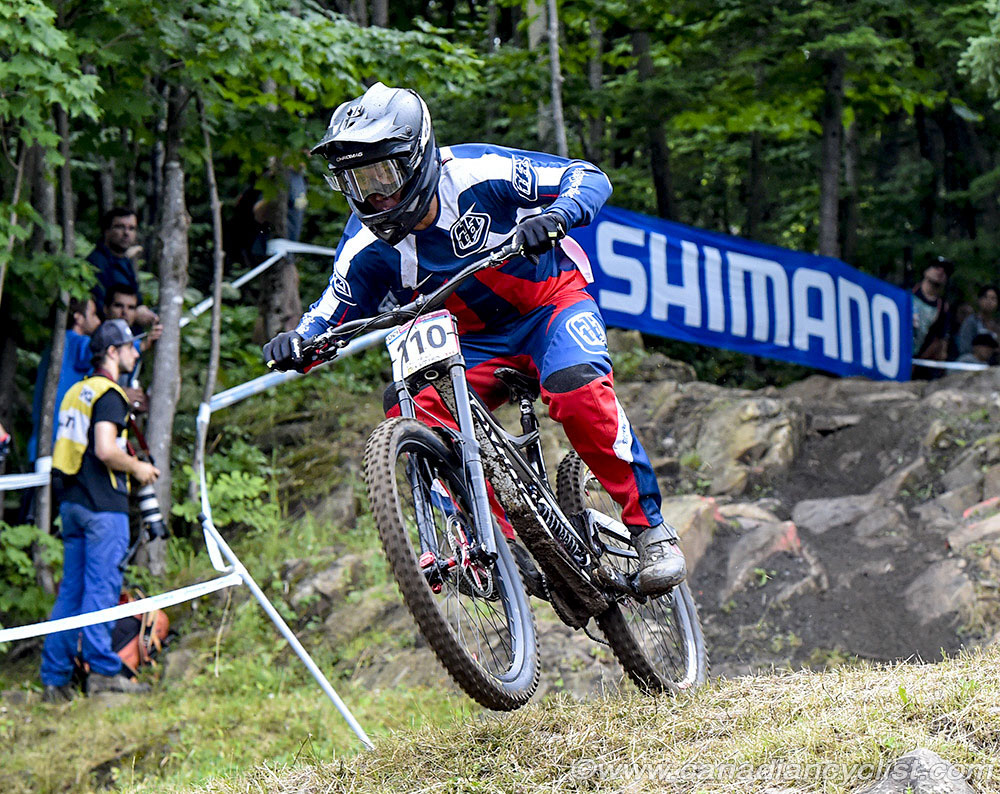 Hugo Langevin
Bromont native Hugo Langevin is also part of the program. Well known in the DH scene, Hugo has scored several victories in the Canada Cup, including finishing first in the overall standings in 2016. This year, he will start five World Cups where he hopes to register in the Top-40, in addition to aiming for the Top-3 at the national level.

The DDR will also be counting on John Lefrançois, Elite champion of the 2017 Canada Cup Series, Québec DH winner and titleholder of the 2017 Québec Cup Series. In 2018, John will be taking part in several major events in North America.

"I've never been as excited to start a season! This is now the third year that Devinci has been supporting me, but it will be the first time I'll be in a full program! I can now focus on the basics. I consider myself privileged to be in the Devinci family and I am very proud to represent a Québec company!" - John Lefrançois

Finally, Devinci is thrilled to continue its partnership with freerider Kenny Smith, the smooth rider with uncanny creativity. Kenny will take part in several media projects and will not stop pushing the envelope of his sport. Finally, we would like to mention our local ambassadors who are very active in their community, namely Philippe Ricard in Québec and Adam Robbins in Ontario.