March 22/18 19:49 pm - Gold & Silver for Canada on Day 1 of Para Track Worlds

Posted by Editoress on 03/22/18

Canadian riders won gold and silver on the opening day of the UCI Para-cycling Track World Championships in Rio de Janeiro, Brazil, the first to be held in South America. Taking place at the Velodromo Municipal do Rio, the site of the 2016 Olympic and Paralympic Games, ten world titles were awarded on the first day.

Tristen Chernove of Cranbrook, BC, successfully defended his title in the men's C2 Individual Pursuit, winning the 3000 metre race with a time of three minutes and 44.385 seconds, finishing almost six seconds ahead of Liang Guihua of China.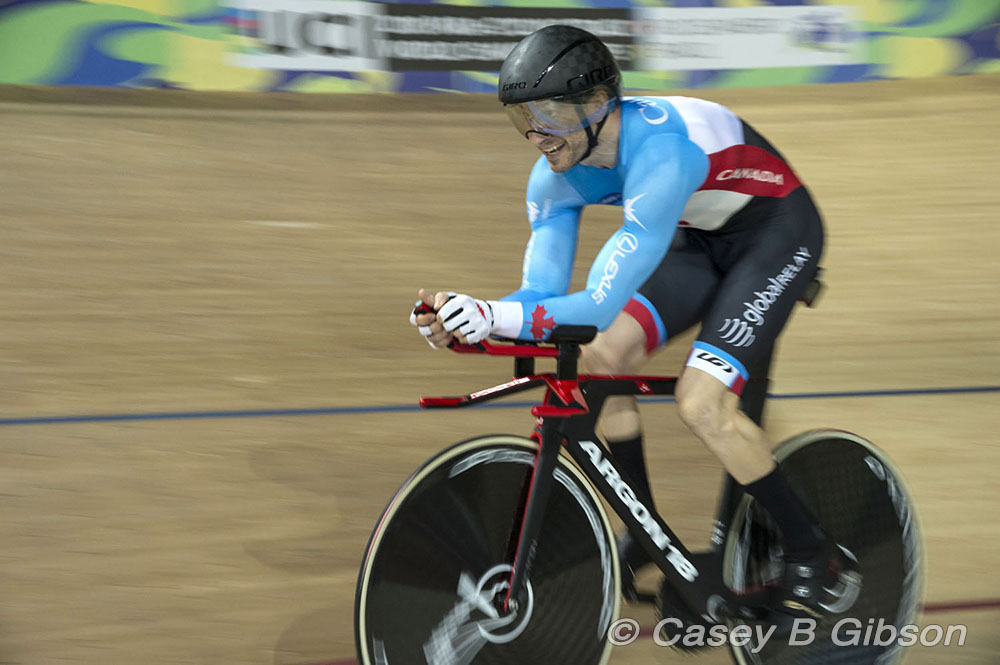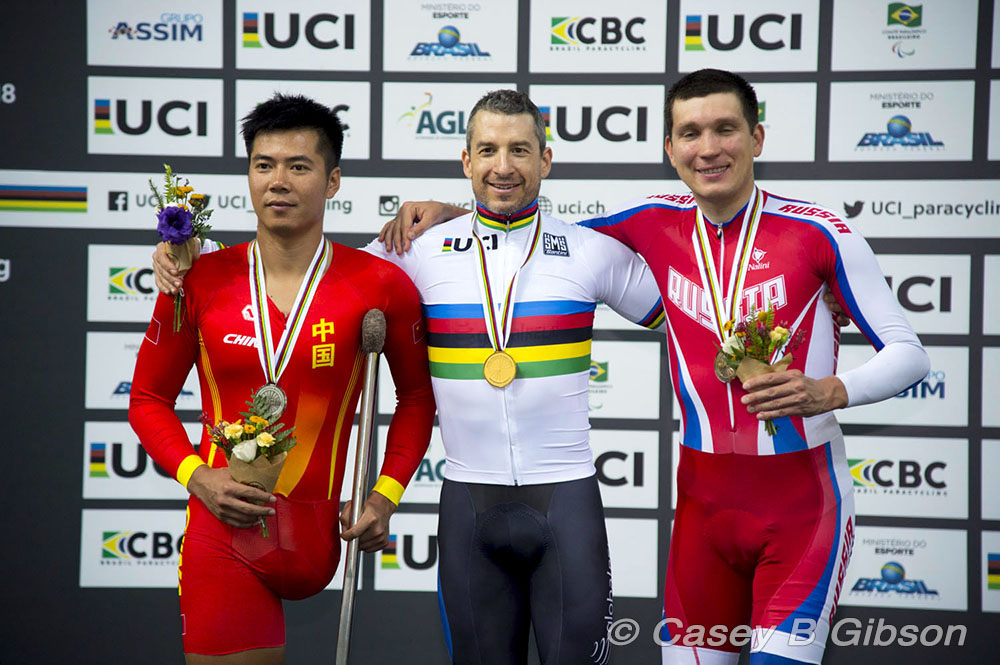 "It's really nice to be back here riding at the Rio velodrome," said Chernove, "and to get a chance for redemption [Chernove won silver at the Paralympics in this event]. I'm glad to be the world champion again. I won't say it was a comfortable race, but I had everything under control and the ride went well."

Ross Wilson of Edmonton was not quite as successful in the men's C1 Individual Pursuit, finishing second in the race he won last year. Wilson set the fastest time of the day for his category in qualifying, but was not able to match it for the final, finishing 2.362 seconds behind Ricardo Argiles of Spain in the gold medal race.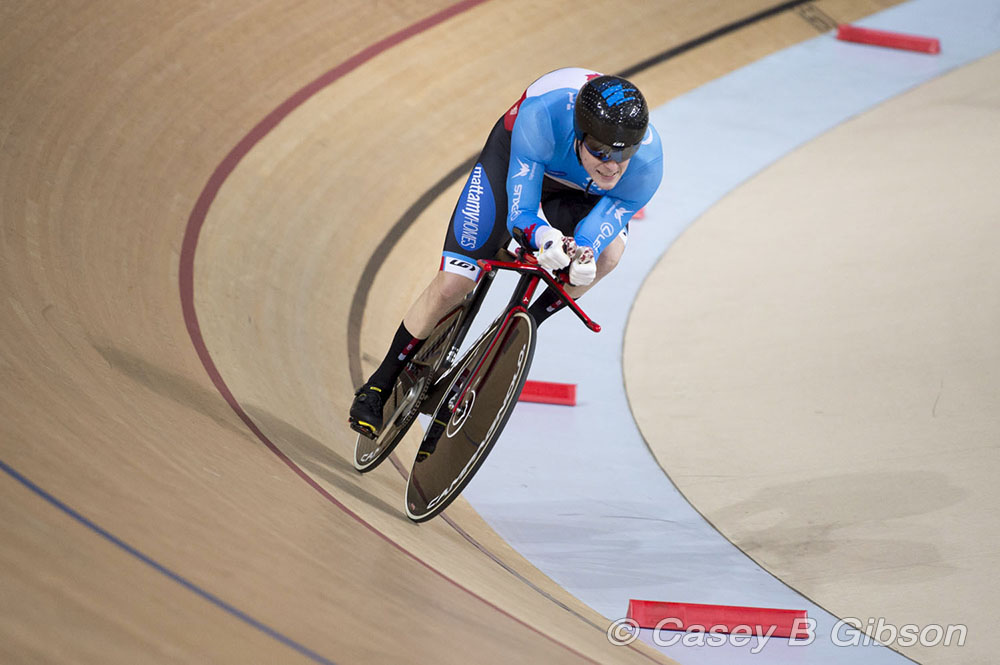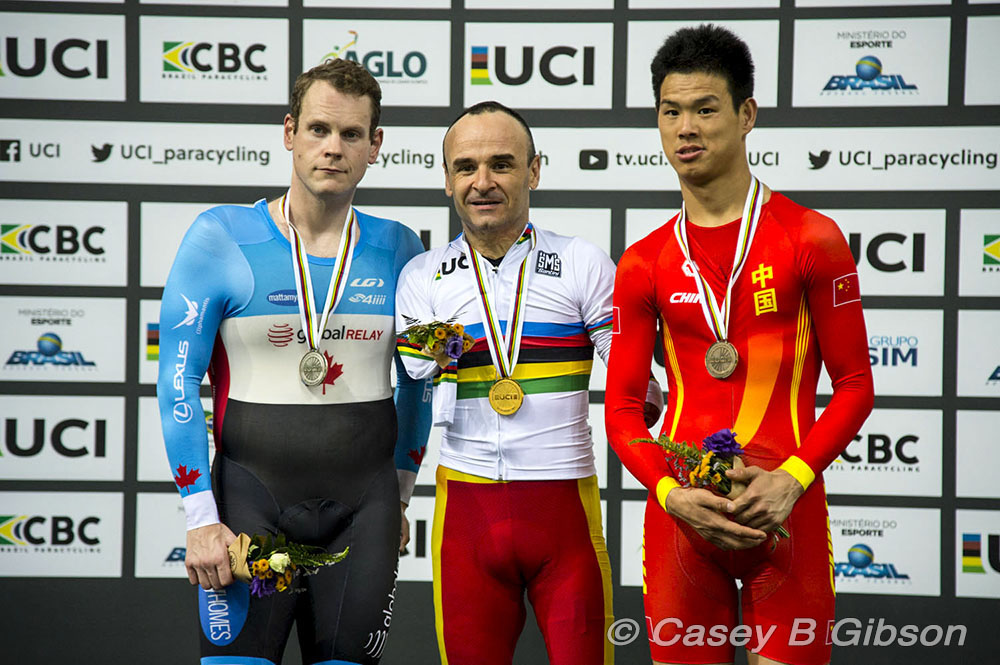 "The qualifying went really well," said Wilson, "and I posted a wonderful time of 3:52.141, a personal best for me, and if I hadn't had to pass to my opponent I would have been close to that world record I am chasing. In the final I tried my absolute best, and it turned out it was a little bit shy of what was required. So it is back to the training boards and hopefully next year I'll have a shot at redemption and be ready for Tokyo in 2020."

In other Canadian results, Marie-Claude Molnar of of St-Hubert, Quebec, finished eighth in the women's C4 500 metre time trial, while Keely Shaw of Saskatoon, Saskatchewan was tenth in the same event.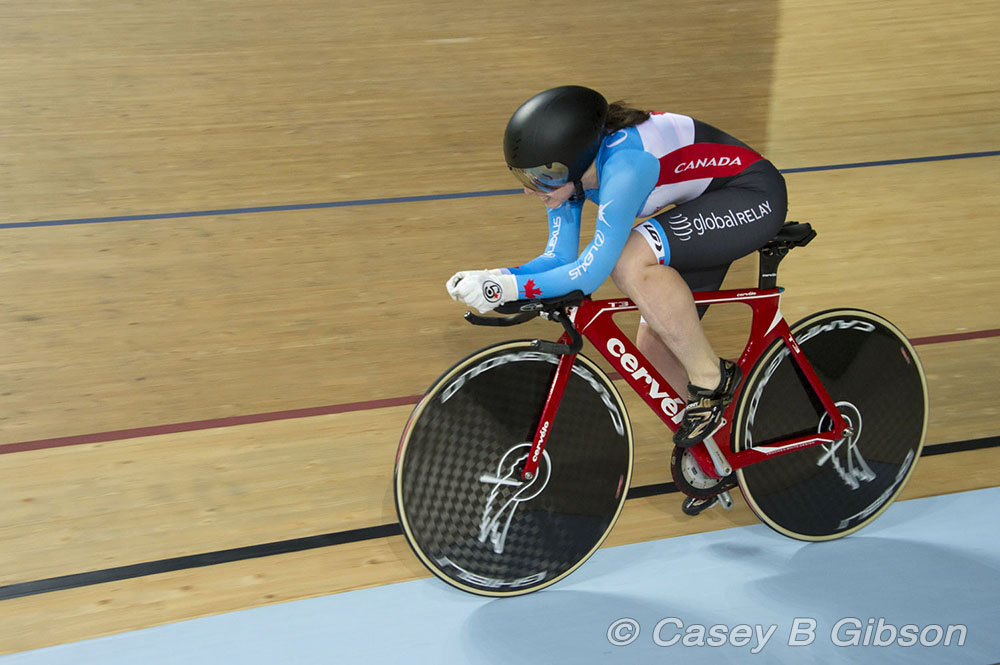 Marie-Claude Molnar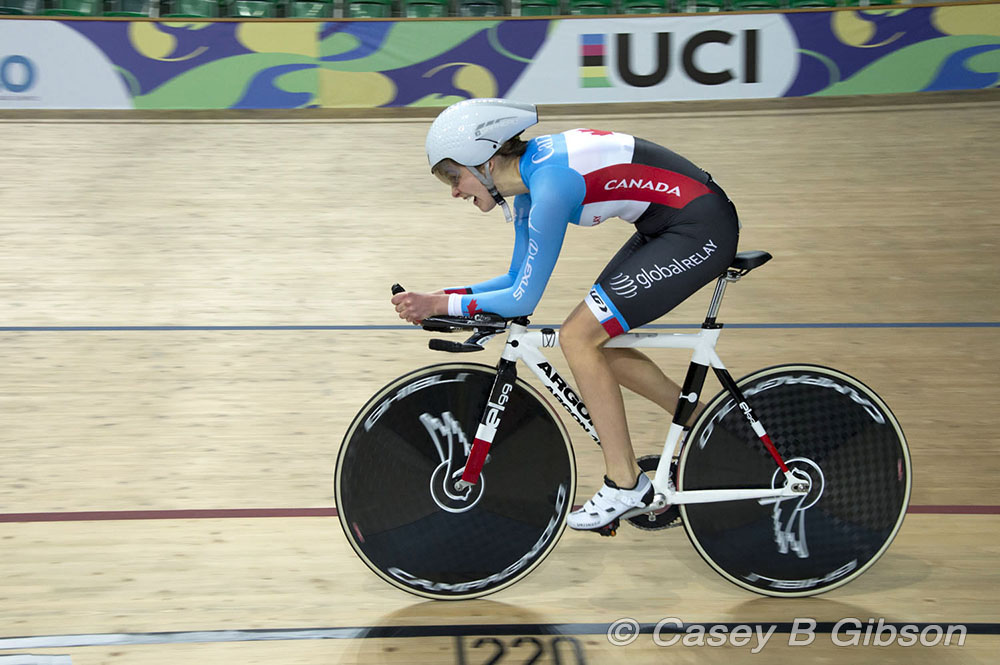 Keely Shaw