March 23/18 19:38 pm - Commonwealth Games Profile - Stefan Ritter

Posted by Editoress on 03/23/18

Edmonton's Stefan Ritter is still less than 20 years old and about to attend his first major Games, but has already reached the highs and suffered the lows that sport can offer, from a world title and world record, to serious crashes that put him out of commission for months.

Ritter may be known as a track sprinter now, but he started out as a mountain biker. "I grew up mountain biking with my dad. I really enjoyed it and it was my favourite sport. When I was 11 I looked into local cycling clubs, and found the Juventus Cycling Club in Edmonton. I joined them and got introduced to the track, as well as mountain bike, 'cross and road."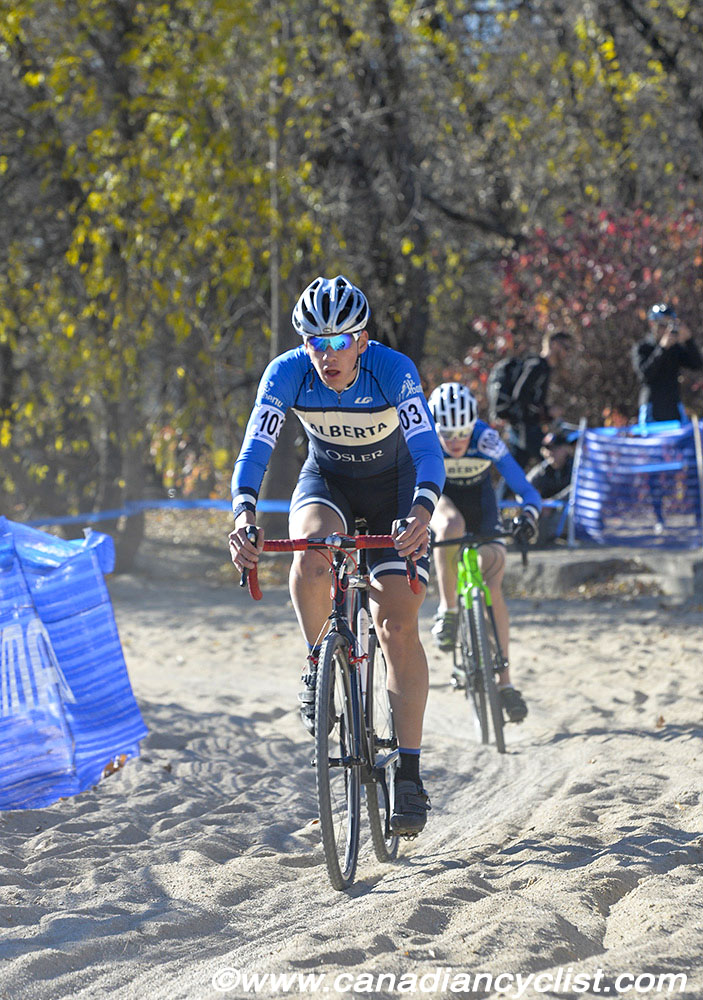 2014 Cross Nationals, finished 5th Junior Men
"For a number of years I just raced at the provincial level and in 2015 I still hadn't decided whether I wanted to be a sprinter or an endurance rider; I was interested in everything. But in 2015 I got the opportunity to go to Tabor [Czech Republic] for the Cyclo-cross Worlds as a Junior. I had a great experience and totally loved it; didn't do very well [laughs], but that was okay [he finished 70th]."

"After I came back I went to the Junior Track Trials in the Sprint and got selected for the [world championship] team and raced in Kazakhstan in the sprint and keirin. And that's when I decided 'yeah, I have a decent shot at this and I'm going to follow it through'. So I trained through the whole next year and went to Switzerland [Aigle] and won the Kilo."
2016 Junior Track World Kilo Champion
In addition to winning the world title in the Kilo - the first Canadian to win a world title at the Junior Track Worlds - he also won the bronze medal in the Sprint and finished fourth in the Keirin. A few months later, Stefan competed at the Pan Am Championships at Aguascalientes, Mexico, where he set Junior world records in the Kilo (1:00.578) and the Flying 200 metre (9.738 seconds). This was an Elite competition, but he won bronze medals in both the Team Sprint and the Kilo, as well as finishing fifth in the Keirin and eighth in the Sprint. He joined the senior ranks for 2017 and is already a key member of Canada's sprint program.
"All my coaches would see that I had a really good sprint on the road or in mountain bike races, but I never really focussed on sprint work. Cameron Jennings [former NextGen coach] was the first one to take me aside and say 'Hey, Stefan, I really think you would be good at sprinting on the track'."

Stefan attended his first Elite Worlds in 2017, in Hong Kong, where he finished 13th in the Kilo and was a member of the Canadian Team Sprint squad that finished 15th. However, after that disaster struck while training and racing at the velodrome in Trexlertown, Pennsylvania.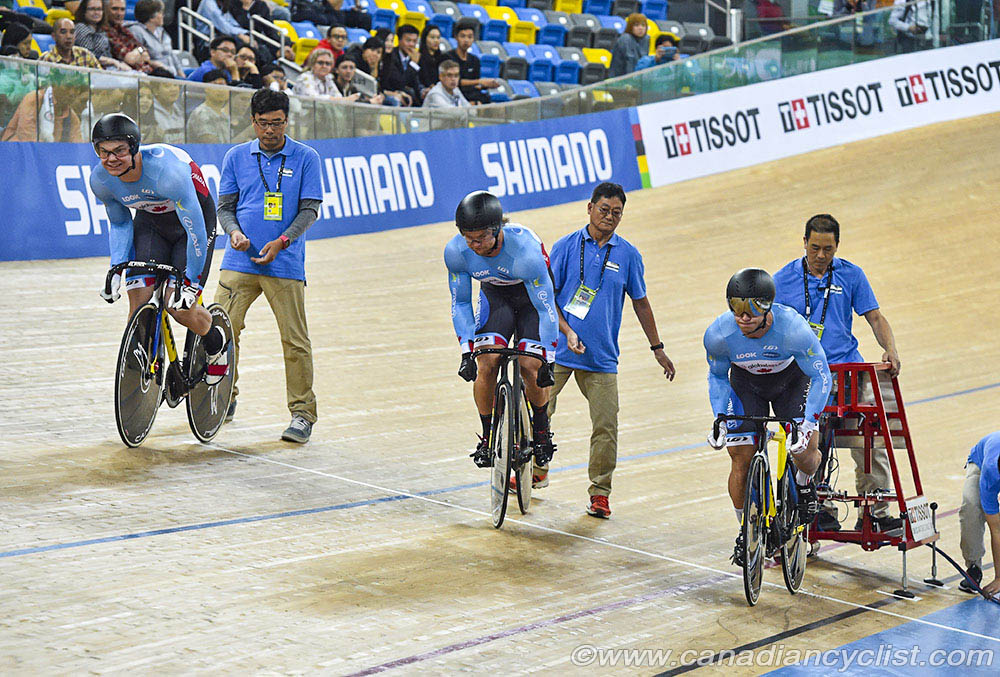 2017 Hong Kong World Cup, Team Sprint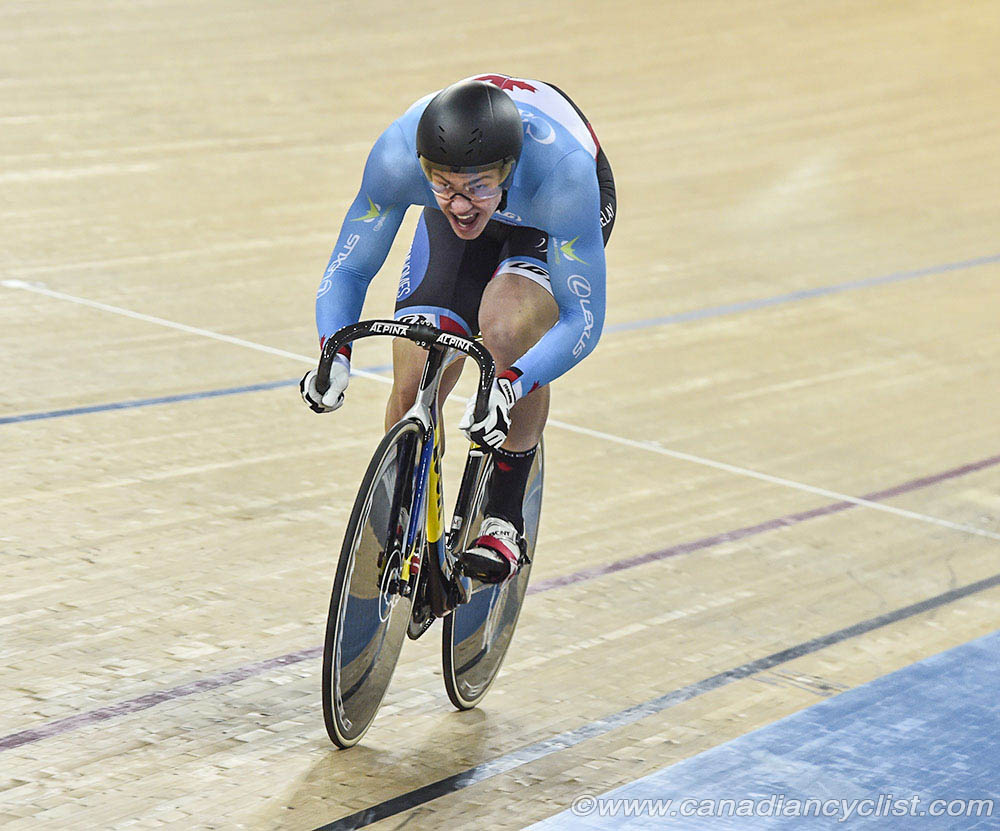 2017 Hong Kong World Cup, Team Sprint


"In T-town I had two crashes. The first crash was just a lot of road rash and, thankfully, no concussion or broken bones. But the second crash was a little more severe; I broke my collarbone, got a pretty bad concussion and also a subdural haematoma. So that kept me out of action for a couple of months and, unfortunately, I'm still dealing with the repercussions of that injury, because my collarbone recently broke again."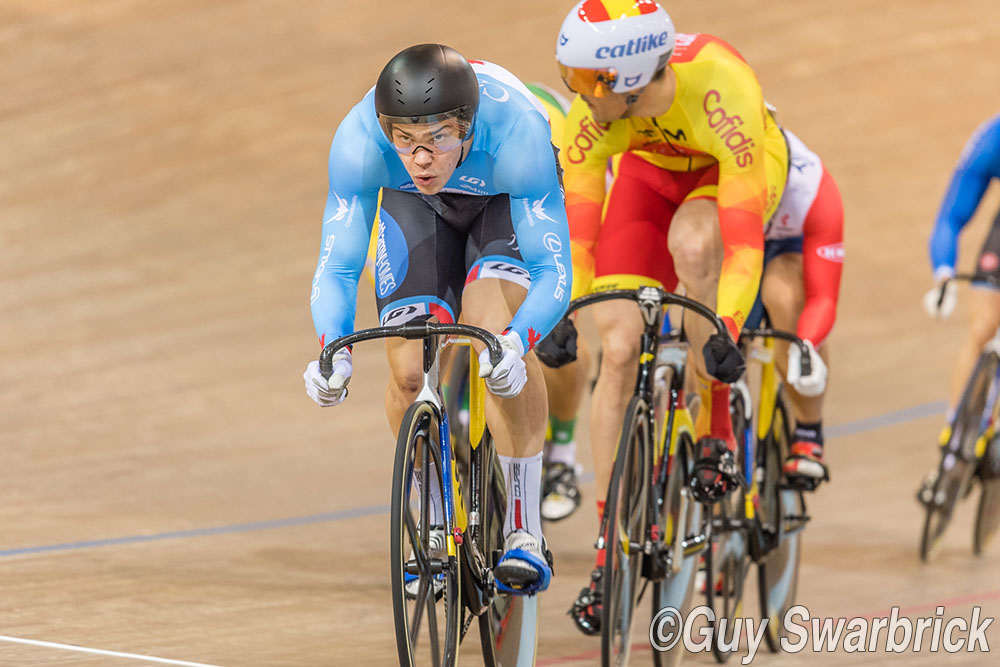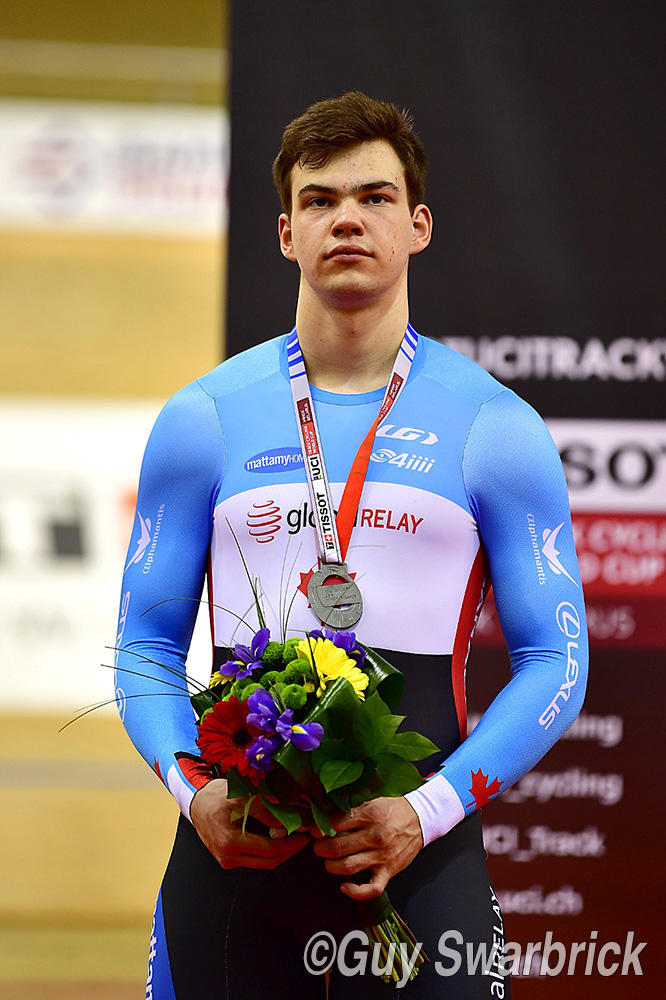 Silver medal Men's Keirin Minsk World Cup 2018
It was actually the collarbone and the plate holding the two portions of the collarbone together that both broke the second time. The crash meant Stefan missed much of the early part of the 2017-18 World Cup season, and he was only able to compete at the final round of the World Cup, in Minsk, Belarus, this past January. He showed that his recovery was going well, winning the silver medal in the Kilo and finishing ninth in the Sprint (after qualifying fourth). He then competed at the Elite Worlds at the beginning of March, finishing 16th in the Kilo and 17th in the Sprint (after qualifying 12th).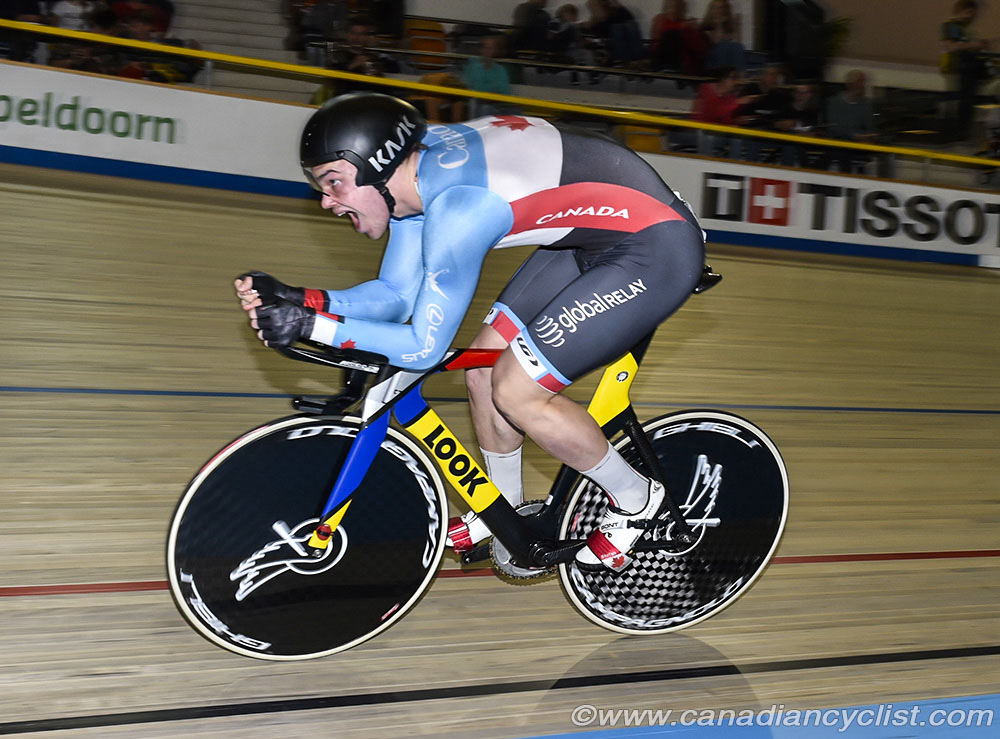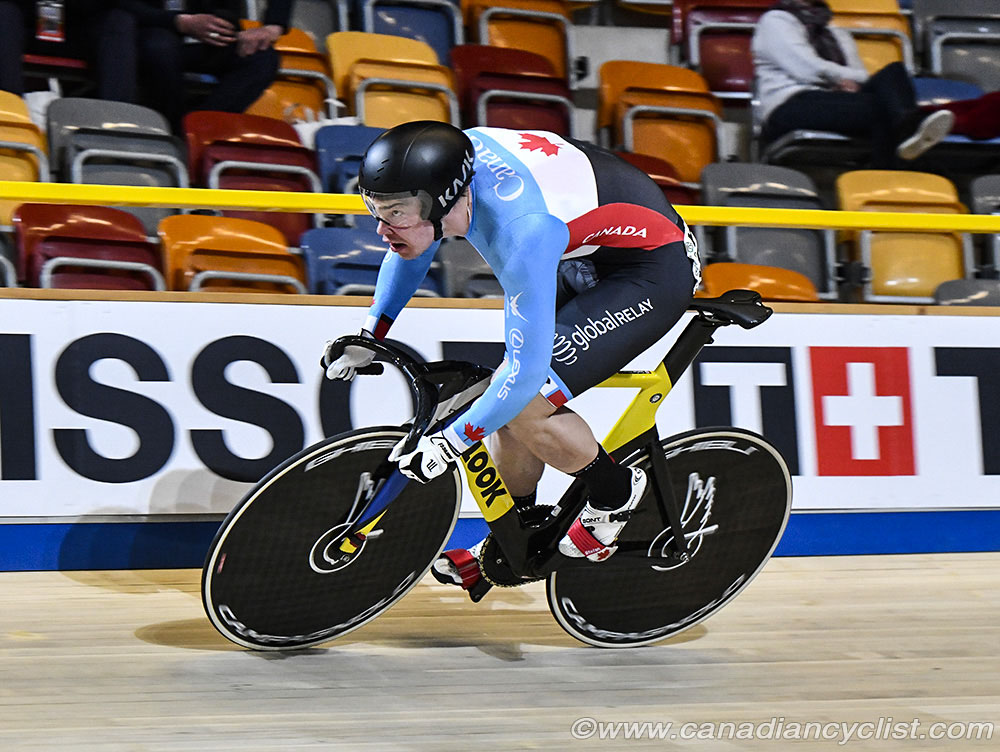 Track World Championships, Apeldoorn, NED
"Elite Worlds is always really special; in this case it was my second time. I was decently happy with my results; definitely I should have been a little more astute tactically in the sprints. I was hoping for a top-10 in the Kilo and it didn't pan out the way I thought it would ... I think where I can make the biggest gains there is in my start; if I could have knocked off a half a second it would have made my time quite a bit better. So, now we have a better idea of how to attack the Kilo going into the Comm Games."

Stefan will have a very full schedule at the Games; competing in every sprint event - Team Sprint, Sprint, Keirin and Kilo.

"Definitely a full schedule; it's going to be a long four or five days. It's going to be really exciting and I honestly don't know what to expect. I'm just going to go in and try not to be too overwhelmed."