March 29/18 17:47 pm - Commonwealth Games Profile - Derek Gee

Posted by Editoress on 03/29/18

Ottawa's Derek Gee will be attending his first major Games at the Commonwealth Games in Brisbane and Gold Coast. The 20 year old Gee will race both track and road events. On the track, he will race both the Team Pursuit and the Individual Pursuit.

"I started cycling when I was 9 or 10 years old. My dad did it and I started going to races with him. So I started doing the races and really enjoyed it. I did track as an Under-17, switched the road and did Road Worlds as a Junior with the national team [in both 2014 and 2015]. I was invited to try out the track as a U23, and have just stuck with it since. This is my second year with the MTE [Men's Track Endurance] program; I started in September of 2016."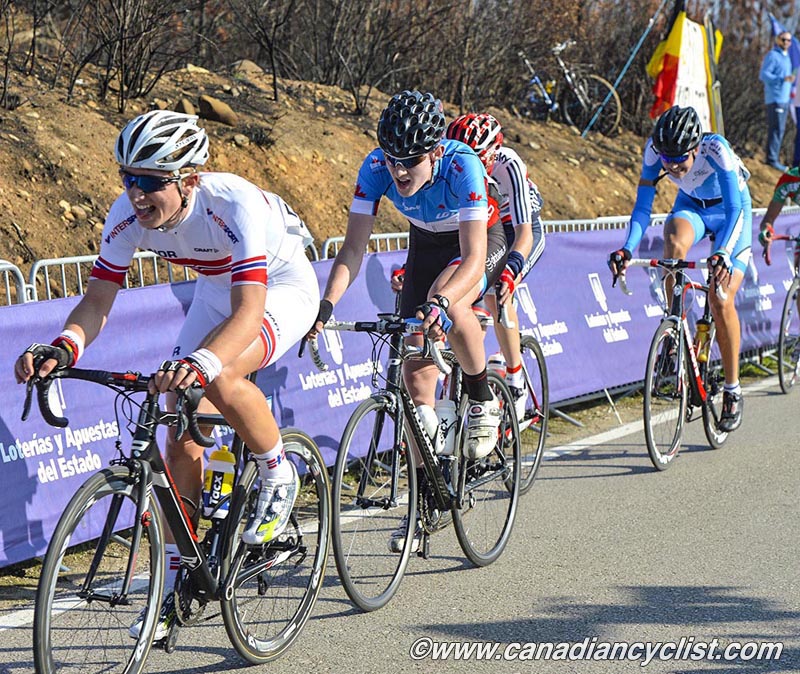 2014 Road Worlds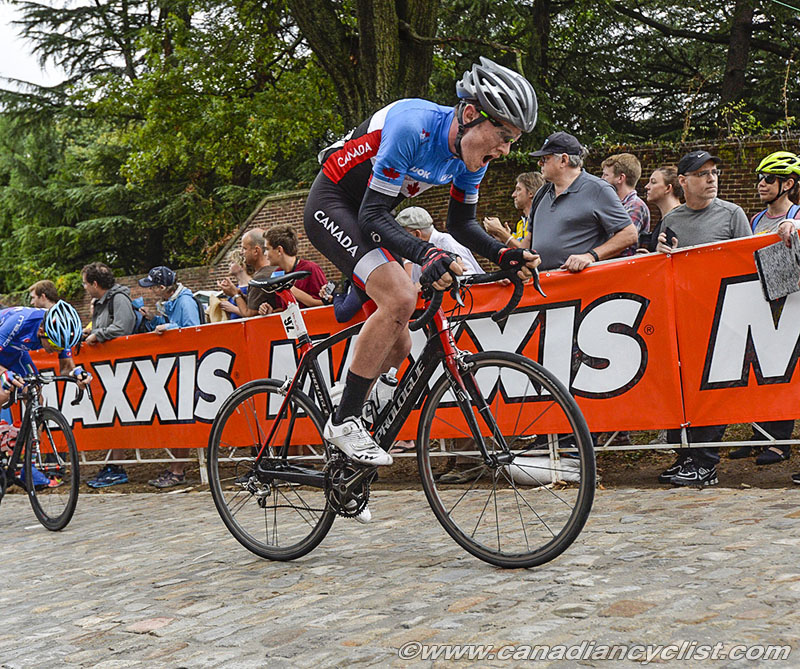 2015 Road Worlds

On the Road as a Junior, Gee was a national time trial champion and finished seventh [2015] and eighth [2014] in Tour de l'Abitibi.

"In 2015 I didn't actually have any ambitions of coming back to the track, but I watched, and after that and the Olympics in 2016, it piqued my interest again. Watching the Team Pursuit in Rio and knowing that Canada had this developing program, and that it would be a really good pathway going forward ... it made me decide to throw my hat in the ring."

"The Hong Kong Worlds [2017] were my first event with the [track] team; I was Man 5 [didn't ride] and watched the crash happen, but it was a great experience to see that level of competition. The first I did with the team that I did where I was actually racing was the Pan Am Championships."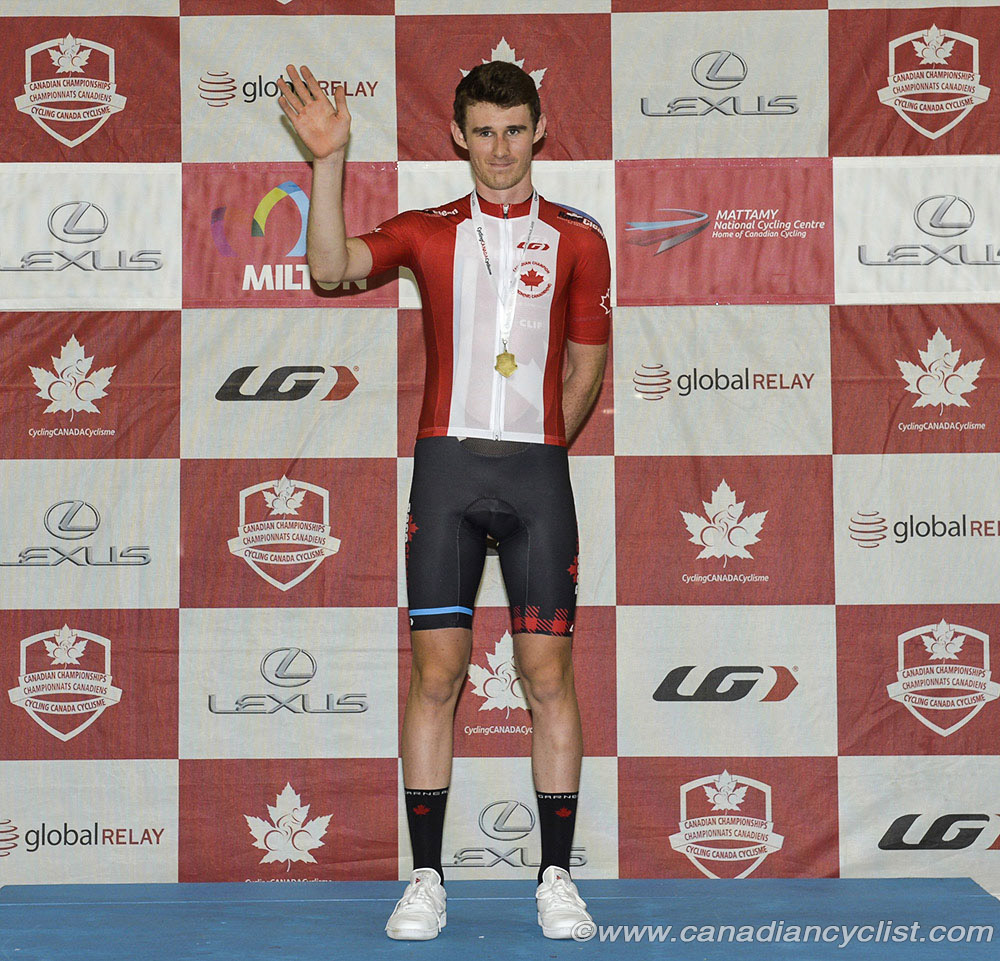 2017 Track Nationals, Men's Omnium Winner

Gee won two gold medals at the Pan Ams; in the Team Pursuit and the Individual Pursuit, and followed that up last December at the World Cup at the national team's home track in Milton, Ontario, where the Team Pursuit squad won the silver medal. The team followed that up with a breakthrough top-8 ride at the recent Track Worlds.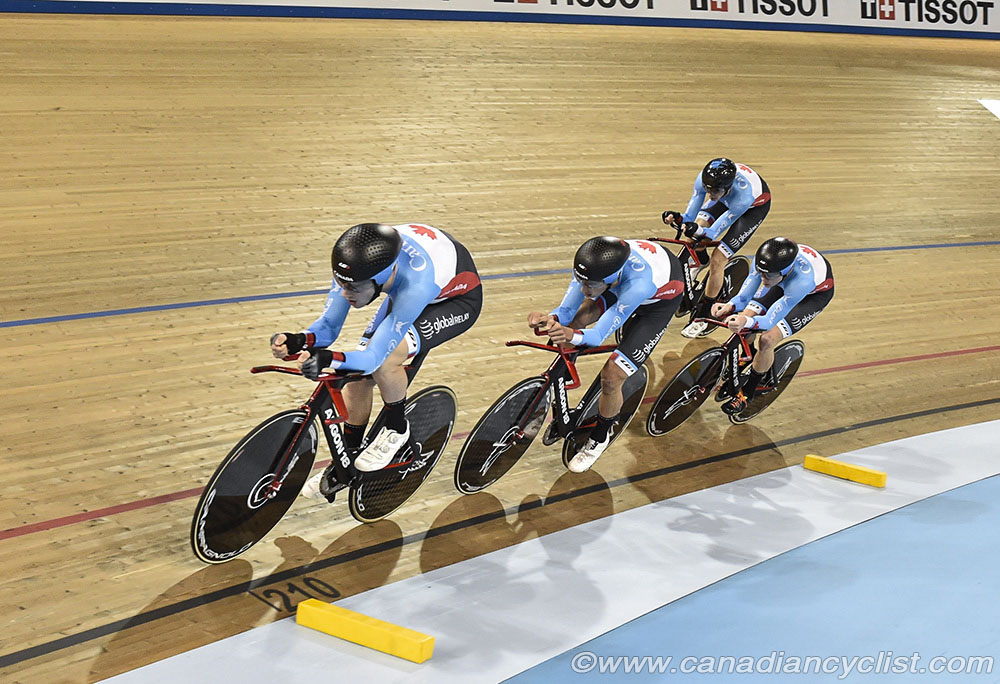 Milton Track World Cup

"The Milton World Cup was the second event I raced, and it was really cool. It was my first World Cup and the home crowd was amazing, and a great way to start the World Cups."

"Apeldoorn was my second [Track] Worlds and it went great; we had targeted top-8 and came away with it, so all-in-all it was a good experience and confidence boosting for us going forward. I didn't have a great Individual Pursuit at the world championships [14th], so I'm looking forward to Brisbane, where I can take another crack at it. I haven't a whole lot of specific training for it, but it's an event I like and I look forward to doing more in the future."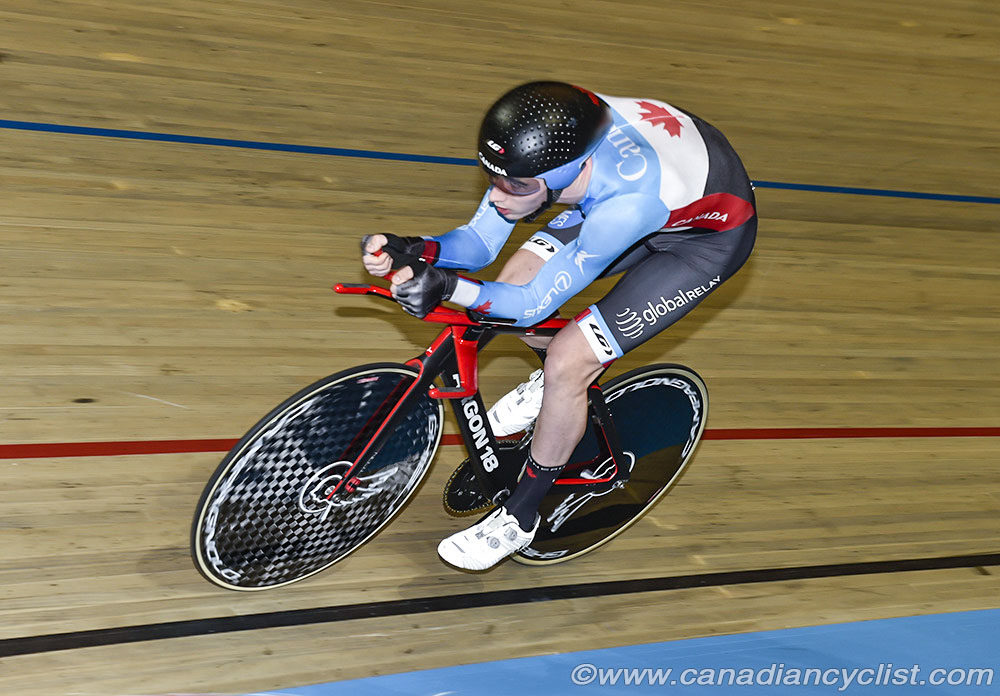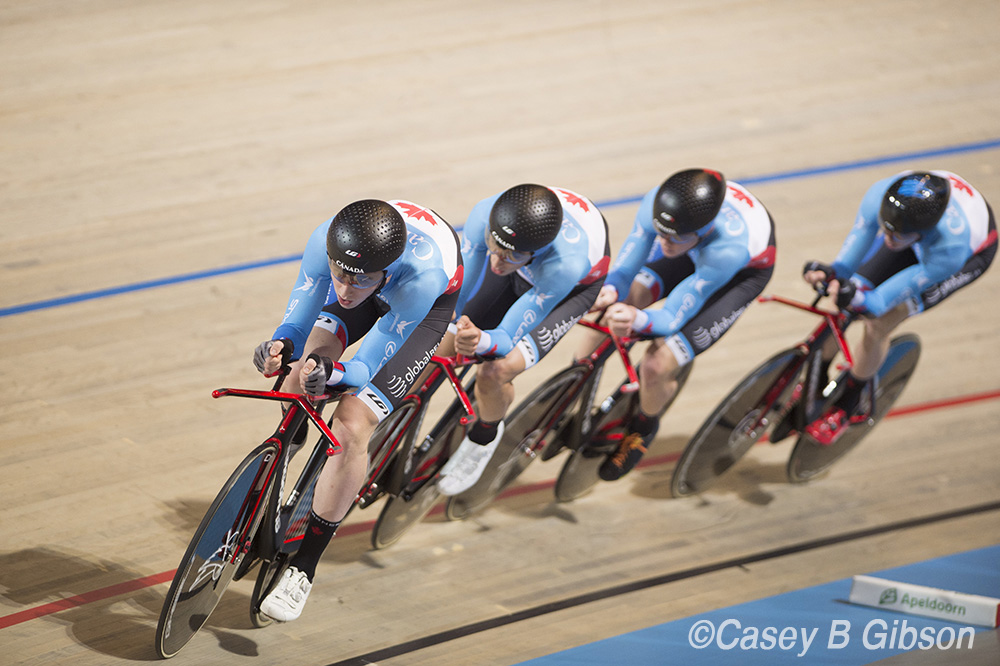 2018 Track Worlds

On the road, Gee is a member of Continental-sanction Team RaceClean.

"Team RaceClean started in 2015 and I joined last year. It has a really, really good road program to support the track program. It has a great race calendar and a great message; riding under the RaceClean banner."

While the MTE program continues to improve, Derek knows that they face a deep and strong field in Australia.

"The Commonwealth countries are really strong in track cycling, particularly in Team Pursuit; all the best countries in the world come from the Commonwealth. So, even though there are less teams, the level will still be very similar to the world championships, or maybe even higher because Australia will be there after missing Worlds this year."