March 30/18 20:09 pm - Commonwealth Games Profile - Aidan Caves

Posted by Editoress on 03/30/18

Aidan was the youngest member of the Canadian squad at the 2014 Commonwealth Games in Glasgow, Scotland; now, despite being only 23, he is the most experienced and only returning rider. The Vancouver, BC, rider will race in both the track and road events.

"I used to go out on adventure rides with my dad all the time, and then one day he wanted to learn how to ride the velodrome, and found out that we had one near us, so we just started going. That's where I met the coaches at Cycling BC and they said 'Hey, you should do Friday night racing and come out to the Junior sessions'."

"Basically, I grew up with Jasmin [Duehring - 2-time Olympic bronze medalist] and Steph [Roorda - see our profile Here]; we go and do all the training sessions there, starting in 2009. I did Junior Pan Ams as a Cadet, which was the first race I did with Team Canada, and I've been doing it since. Definitely for the next few years I'm a track rider, but it doesn't mean I don't want to branch out to the road."

Caves has ten national titles to his name, as well as six Pan Am Track Championship medals - gold in the 2016 Omnium and 2017 Team Pursuit, as well as silver in the Team Pursuit [2015 and 2016], Omnium [2017] and Scratch Race [2015]. At the 2014 Commonwealth Games, he was a member of the Team Pursuit squad that finished fourth, and also rode in the Scratch Race [DNF] and Points Race [13th]. At the most recent world championships, he finished 21st in the Omnium, after top-10 finishes in the third and fourth rounds of the World Cup.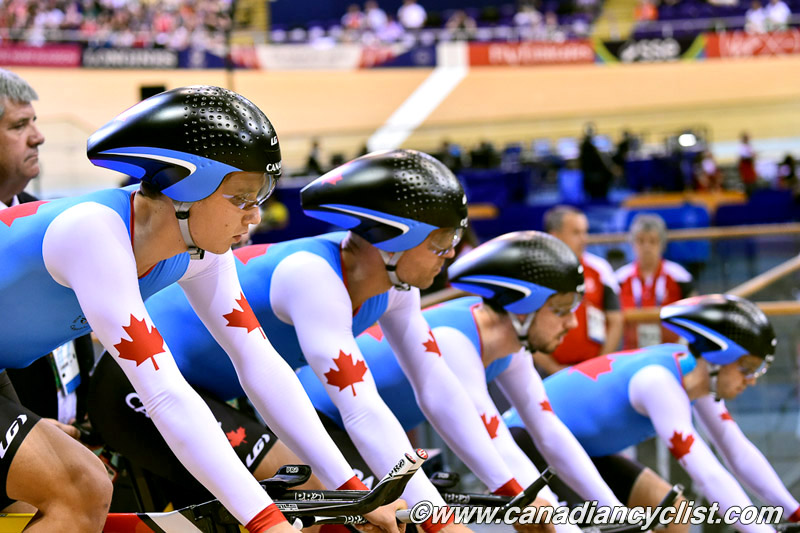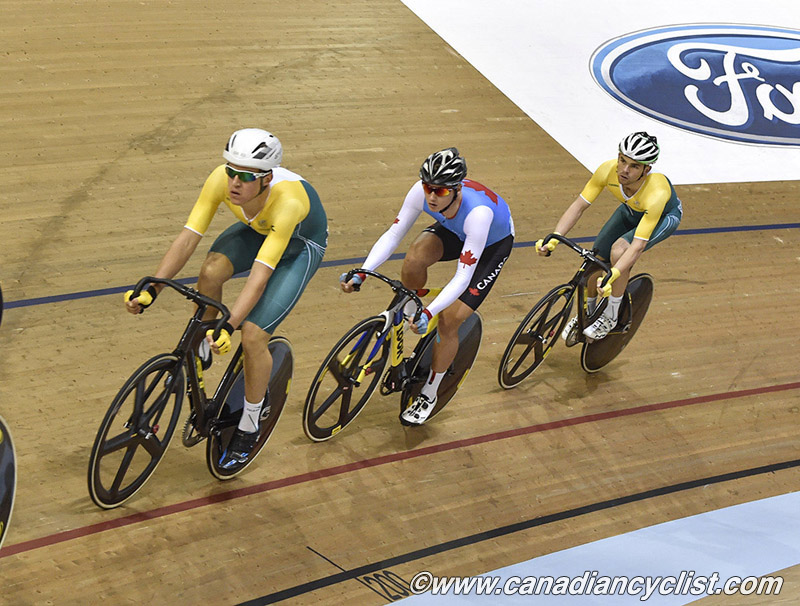 2014 Commonwealth Games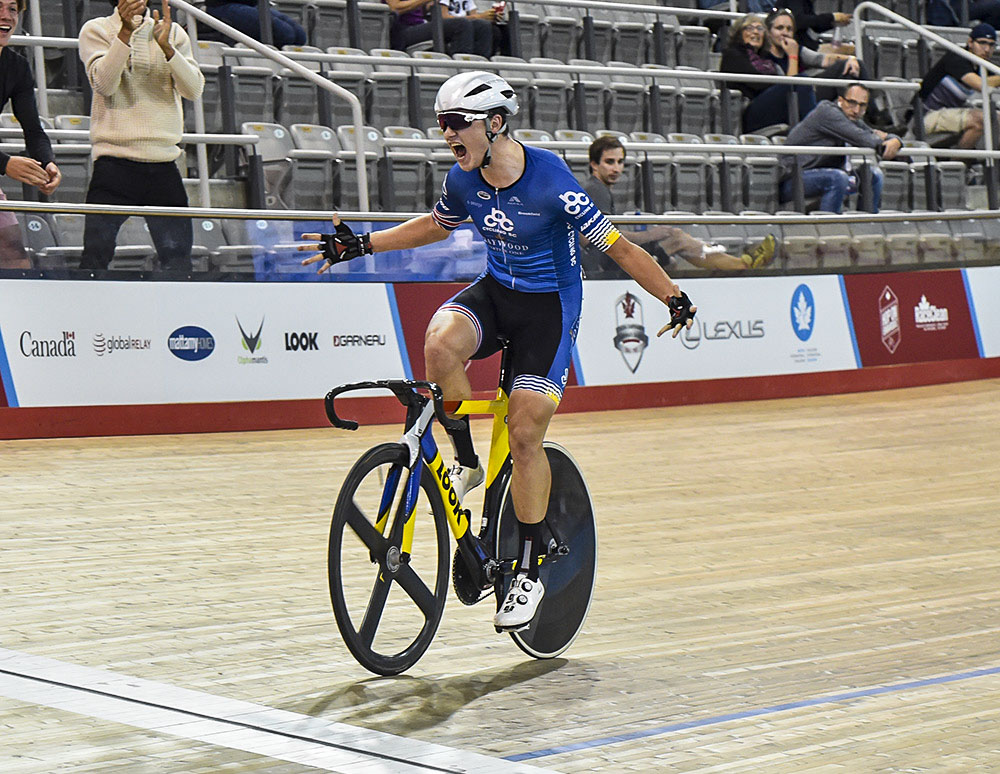 2016 Track Nationals, Omnium winner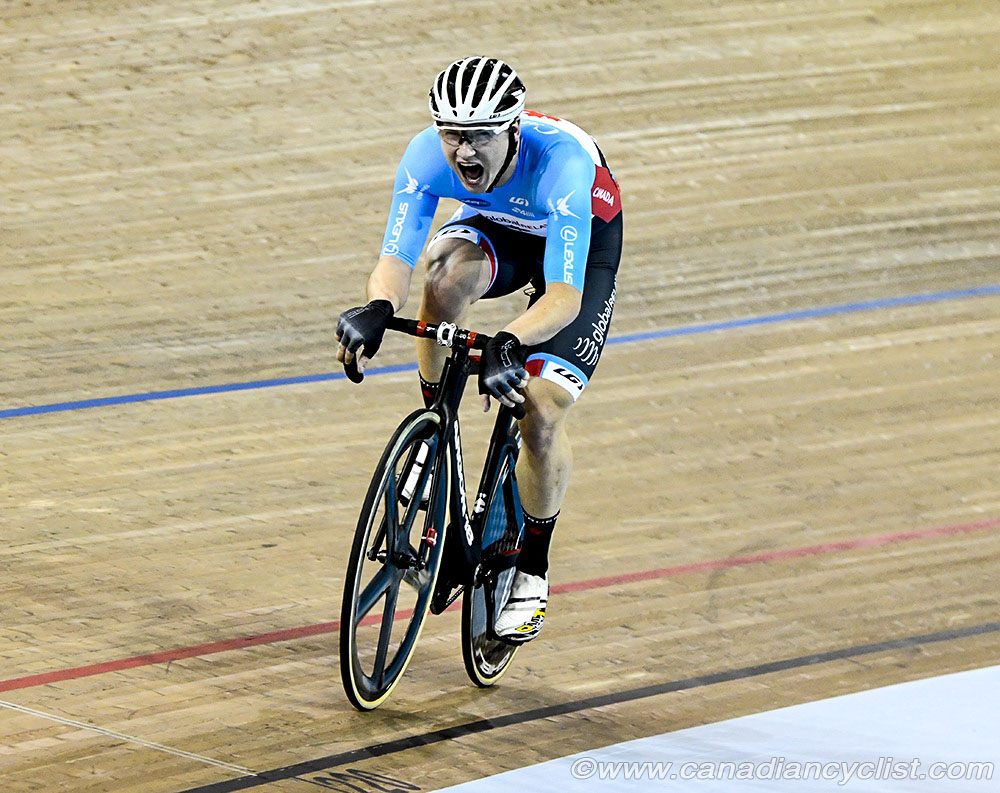 Milton World Cup, Omnium Points race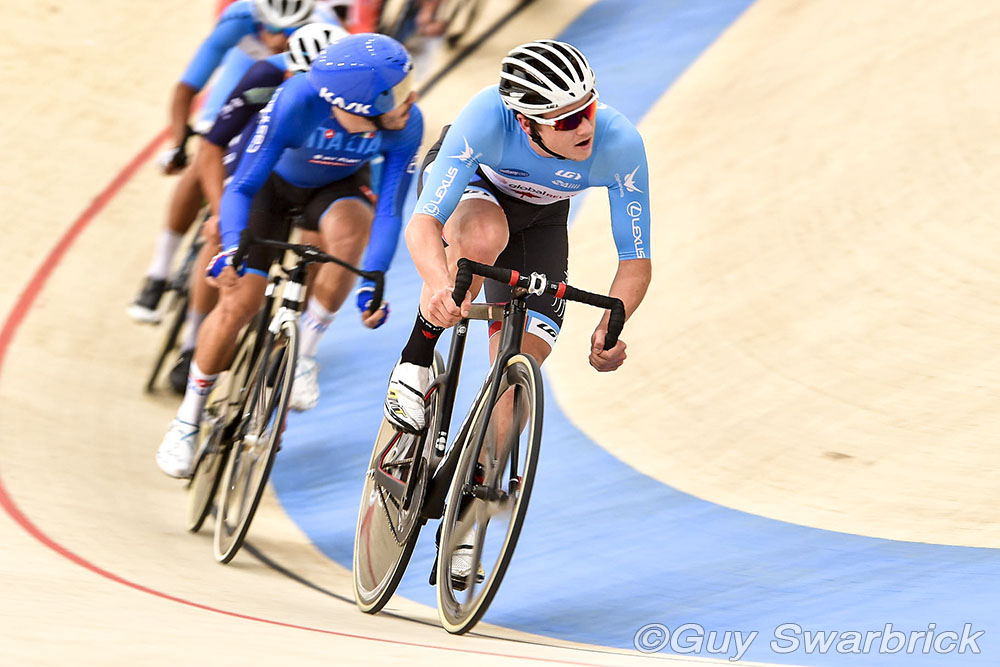 Track World Cup Santiago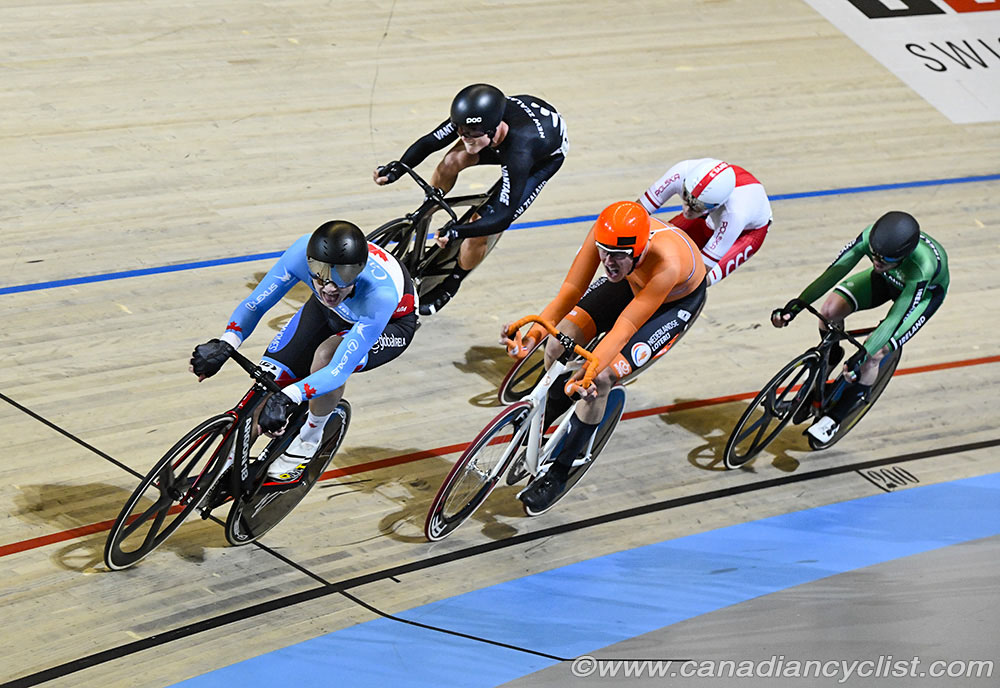 2018 Track Worlds, Omnium
Caves expects to have a very full schedule for the Games.

"There's two bunch races on the track in Brisbane, the Points and Scratch Races, as well as the Team Pursuit. It's a little bit different dynamic [from Worlds], since you can enter three riders from each country, so there will be a team aspect. It's definitely a different dynamic, that you won't find racing anywhere else."

"I went to Comm Games in Glasgow, so I guess I'm a veteran. In Glasgow I was the youngest member of the team and now I'm the oldest, so a lot can happen in four years! I'm ecstatic about going again; this time instead of being met with rain, we'll have some sun."

"I think the great thing about the Games is that you have people from all different sports that you can take tips from and learn from. I remember talking to Emily Batty and Svein Tuft, and watching to see their methods on how to handle all the stress. It's a very crazy, hyped-up atmosphere at the Games, and just to see how people managed that was great. I think coming into this one I'm a little more calm, just because I know what the atmosphere is going to be like. So I can really focus on the event."