June 13/18 18:51 pm - Silber Wins Opening Stage of Tour de Beauce

Posted by Editoress on 06/13/18

The 33rd edition of the Tour de Beauce began on Wednesday with demanding 177 kilometre stage through constant rolling hills. The Quebec-based Silber Pro Cycling squad won the opening stage for the second consecutive year, with Pier-Andre Cote, the reigning Canadian Criterium champion, winning the uphill sprint ahead of Rui Oliveira (Hagens Berman Axeon) and John Murphy (Holowesko/Citadel).


The stage took riders north of Saint-Georges to a 39 kilometre loop, which the riders completed three times before heading back to finish in Saint-Georges.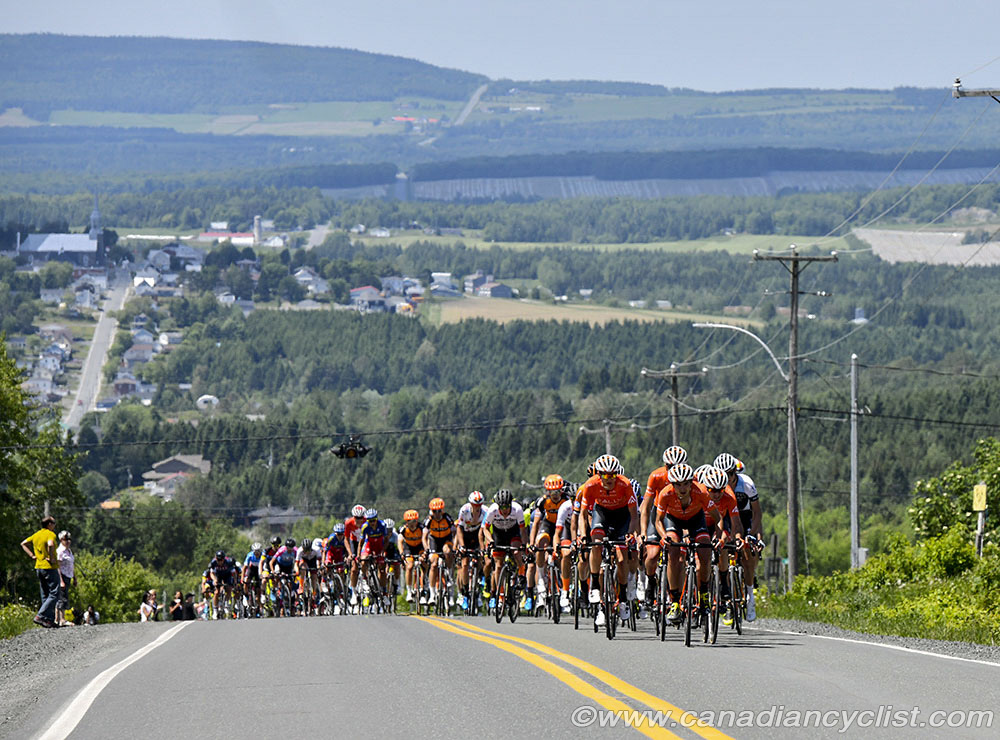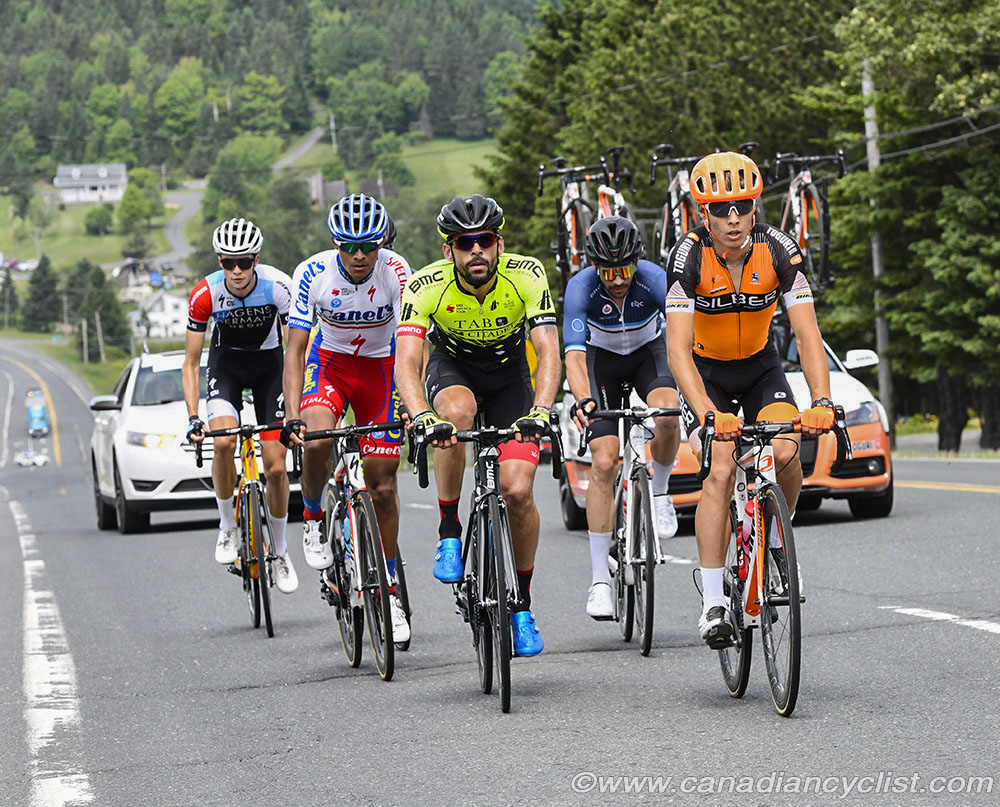 The break
Within the first 15 kilometres a group of six broke away, made up of Ruben Companioni (Holowesko/Citadel), Ian Garrison (Hagens Berman Axeon), Charles-Etienne Chretien (Silber), Efren Santos (Canel's - Specialized), Austin Stephens (303 Project) and Bruno Langlois (Equipe du Quebec). Langlois is competing in his 20th Tour de Beauce.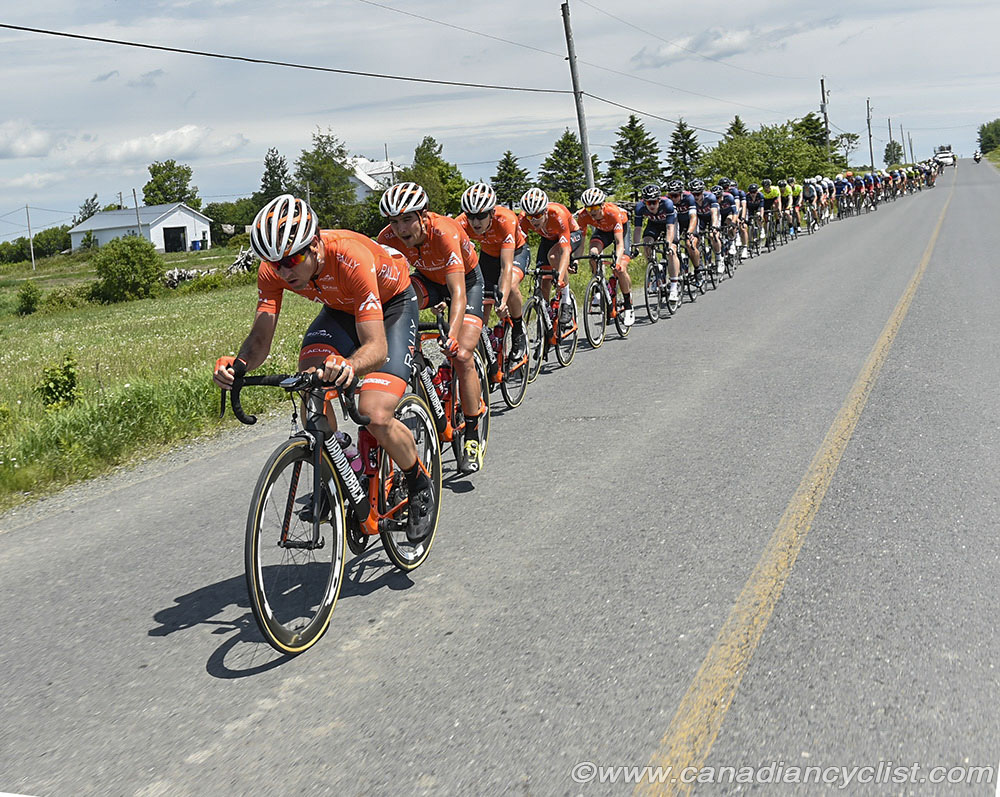 The group stretched their lead to a maximum of four minutes, but Rally Cycling had their entire team on the front setting tempo to manage the gap, pulling it back to 2:40 on the second lap and maintaining that split. After the third loop, as the race was heading back to the finish line, three riders managed to bridge across to the leaders - Jordan Cheyne (Team Canada), Jonathan Clarke (UnitedHealthcare) and Adam Roberge (Silber). Santos had been dropped from the leaders after he took enough KoM points to claim the Climber's Jersey.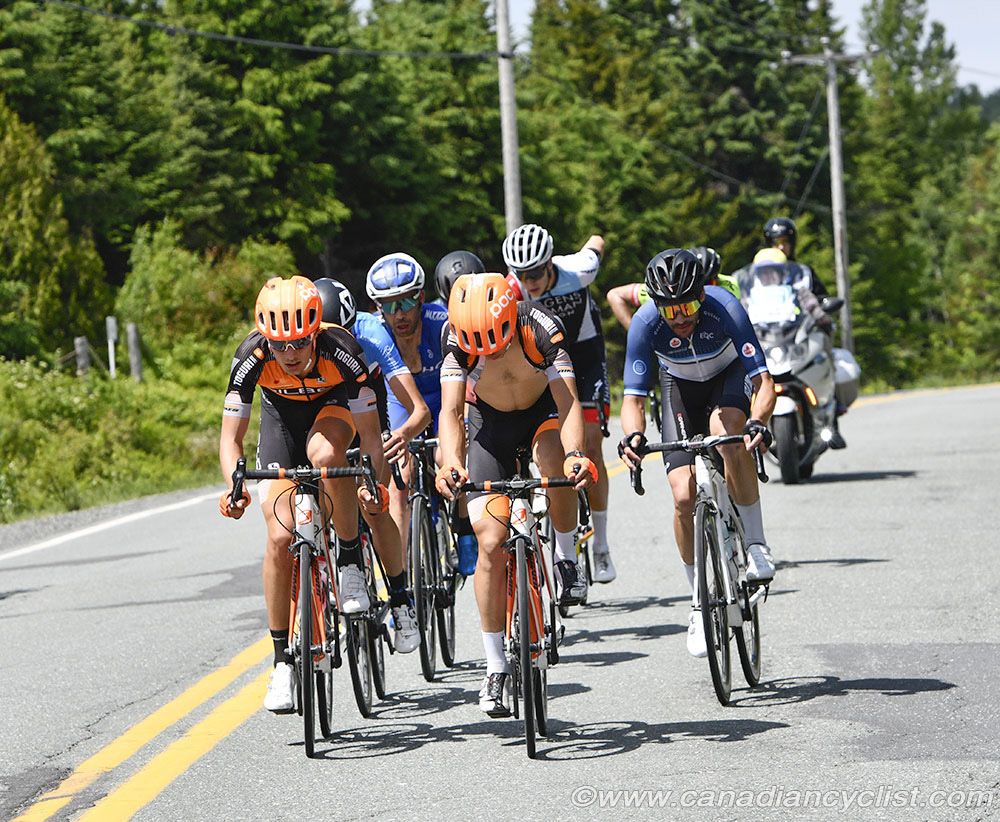 The group of eight had an initial gap of 40 seconds, but that steadily dropped to 15 seconds with 10 kilometres to go. The lead group splintered, with Cheyne going off the front, joined by Cheyne and Clarke, and the trio were finally caught in the last two kilometres, setting the stage for a sprint finish.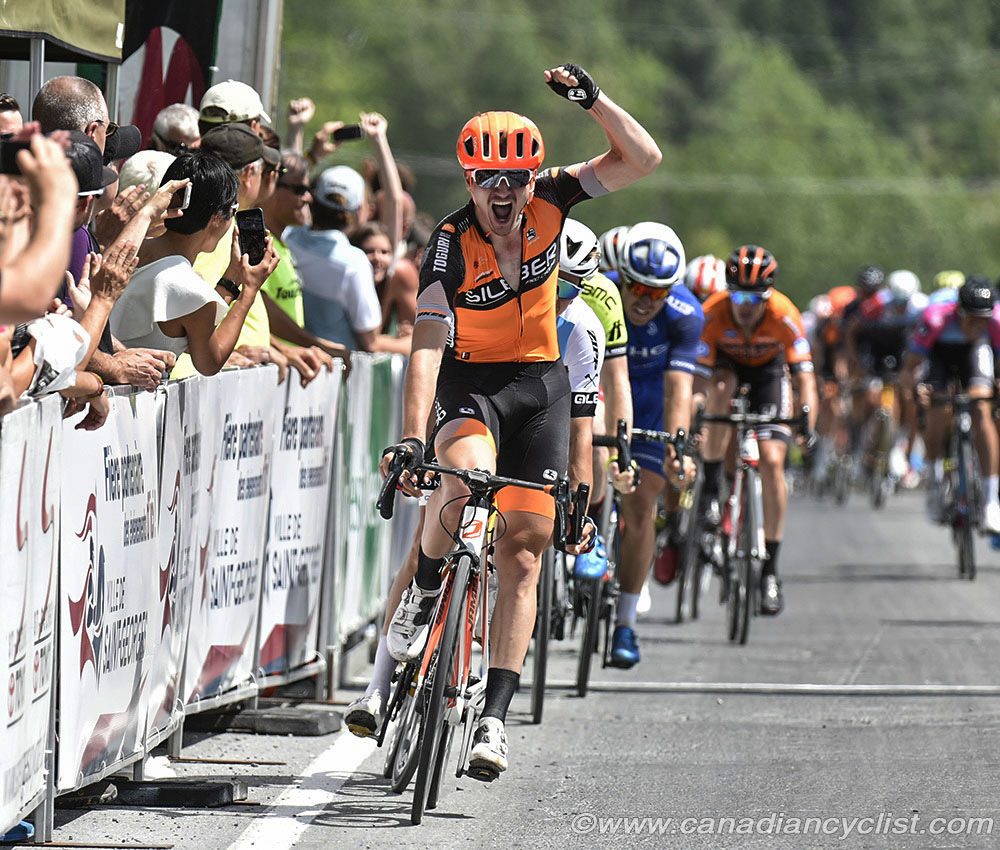 The final 200 metres began with a sharp right onto a steep little kicker of a hill. Cote came off the wheel of last year's winner, team mate Emile Jean, after the corner and accelerated over the steepest section to win by a bike length.

"It was a wonderful day," agreed Cote. "We were happy to have it come to a bunch sprint. We still had Charles-Etienne Chretien in the break, and he was joined by Adam Roberge, but Rally did all the work to bring them back, and then we had Emile Jean bring me through to second at the last corner, so I could do what I do in the last 200 metres, which went perfectly. This is definitely my biggest result so far."

With his win, Cote took the Yellow Jersey of race leader, the white Points Jersey and the Red Jersey as Best Young Rider. However, he is unlikely to hold it after Stage 2, which finishes at the top of Mont Megantic with a five kilometre climb.

Results