June 15/18 14:24 pm - Tvetcov Wins Beauce TT Ahead of Svein Tuft

Posted by Editoress on 06/15/18

For the third day in a row, the Tour de Beauce has a new stage winner and race leader, with Serghei Tvetcov (UnitedHealthcare) winning the 20 kilometre time trial to take the Yellow Jersey.

However, Tvetcov's win did not come without some controversy. Electronic timing initially showed Team Canada's Svein Tuft winning with a time of 23:53, one second in front of Tvetcov, followed by Rob Britton (Rally) at 24:03. It was then announced at the finish line that there were problems with the electronic timing and that they were recalculating the times using manual stopwatch backups (these are always kept as a back up).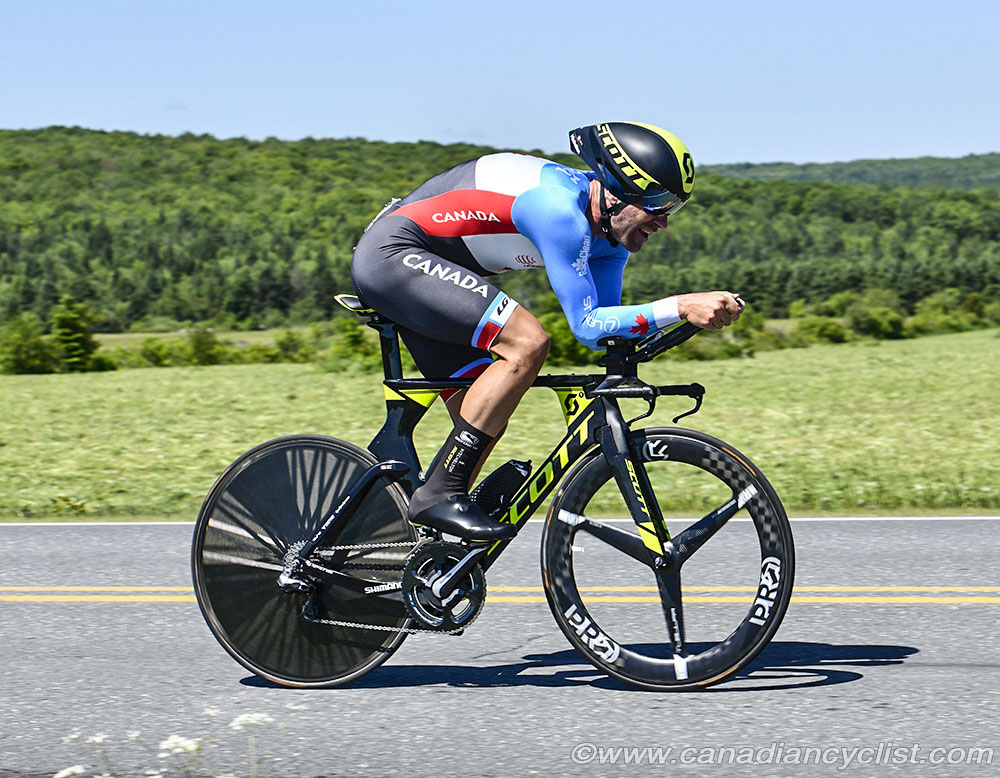 Svein Tuft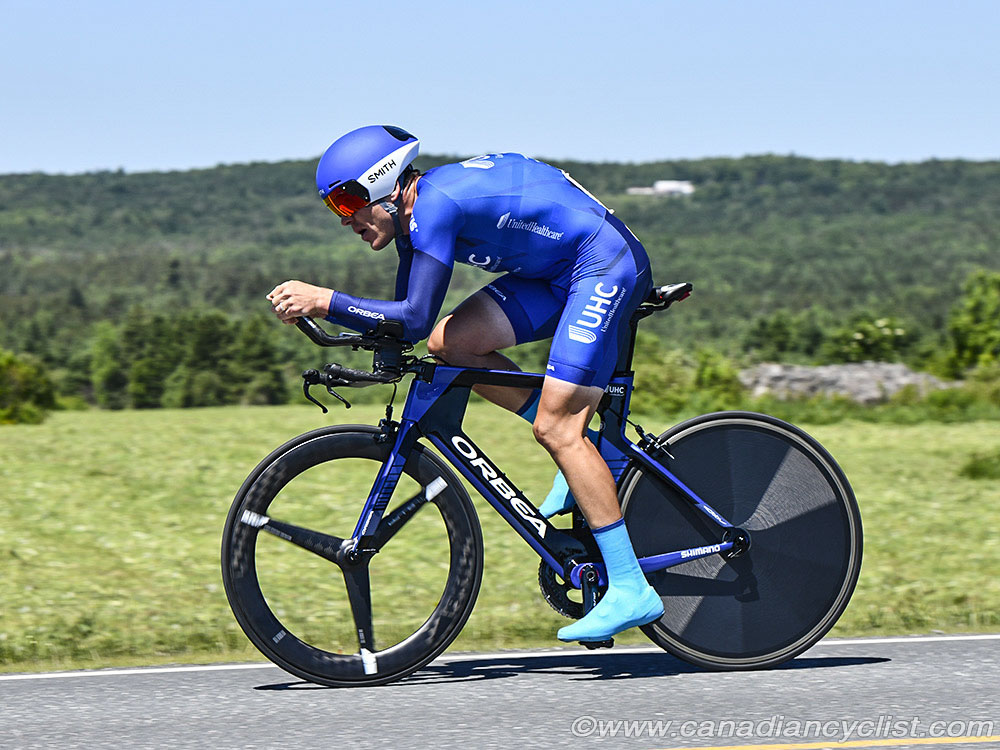 Serghei Tvetcov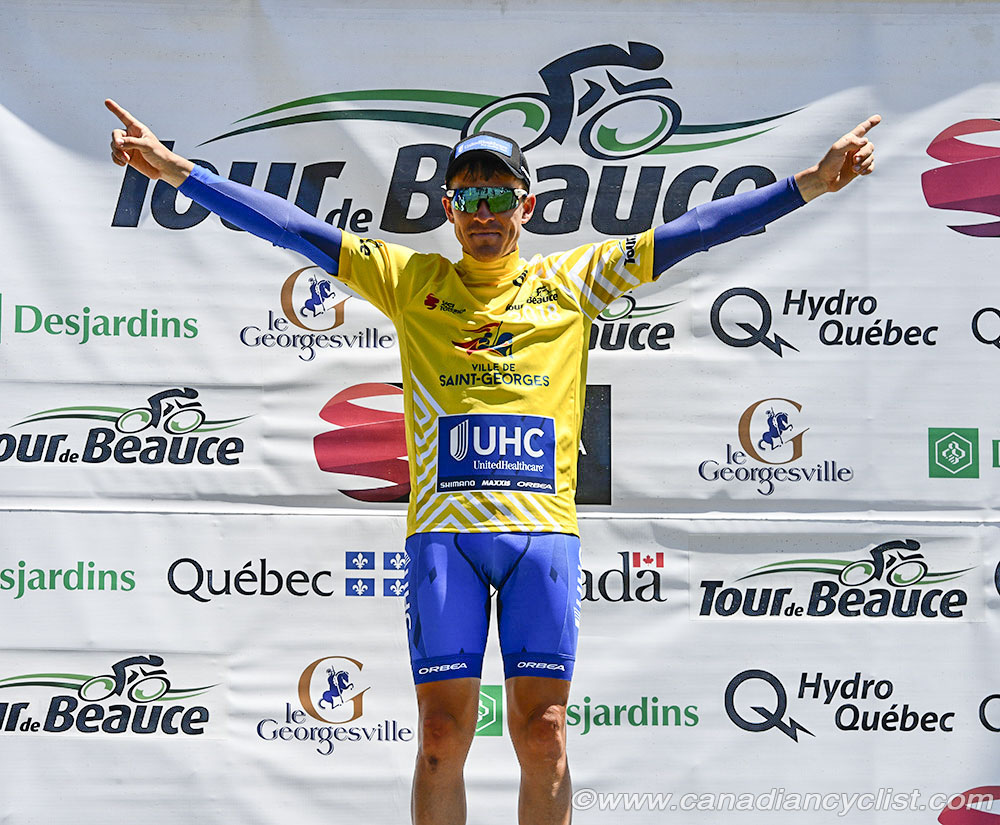 New race leader Serghei Tvetcov
After the recalculation, Tvetcov had won with a time of 23:50, followed by Tuft at 24:05 and Adam Roberge (Silber) at 24:06. This did not jibe with Tuft's Garmin unit or some others, which seemed to suggest the original times were correct. Either way, Tvetcov was going to take over the Yellow Jersey from Stage 2 winner Jack Burke (Jelly Belly), but it left a bad taste in Tuft's mouth, and he declined to attend the podium.

"After the Giro, I was sick and didn't touch the bike, so I wasn't sure where I was at," said Tuft. "But I was close to the mark and coming back to life a bit out there. I think it [the time] was on mark with the original time [23:53]; now it's just a shambles, and once they start coming up with all these magical numbers, no one knows what is going on. That's disappointing, but such is life." [See our full interview with Svein below]

Tvetcov now leads Roberge by 21 seconds in the overall standings, followed by Burke at 22 seconds and Britton at 34 seconds. Roberge moves into the Red Jersey as best Young Rider, with Colin Joyce (Rally) taking over the Points Jersey.