July 18/18 8:27 am - Pickrell Takes Lead on Stage 1 of Abitibi

Posted by Editoress on 07/18/18

Team Canada got off to a strong start at the first stage of the Tour de l'Abitibi, with national Criterium champion Riley Pickrell winning the field sprint, putting him in the brown leader's jersey, plus the Points and Best Young Rider jerseys.

The 50th edition of Abitibi began in one of the traditional host cities - Rouyn-Noranda - and ended 115 kilometres later at this year's host city, Val d'Or.

Strong cross and tail winds discouraged breakaways, and Team Canada worked hard to keep any dangerous moves from getting away in their plan to set up Pickrell.

The race saw a number of crashes in the final 40 kilometres, and missed one section as the lead police escort went straight when they should have turned; a mistake that shortened the race by a couple of kilometres but had no real impact on the outcome.

The peloton entered Val d'Or with half of the 150 rider field still together, while the rest of the field were broken up into small chase groups. Three finish loops made no changes, and the final false flat straight became a drag race between Pickrell, American rider Eduardo Cruz De La Mora (Alterra Home Loans Cycling Team) and Taisei Hino (Team Japan). Pickrell went straight up the middle, with a speed the others could not match. Cruz De La Mora took second just in front of Hino.

"It's an amazing start for the team," said Pickrell. "Our team rode fantastically; we had a strategy where two riders worked early in the race, two worked later in the race and one was a sweeper on my wheel in the sprint, and it was executed beautifully. The wind was a big factor in the last quarter of the race and we had to do a lot of communicating to make our way through the field and protect ourselves from the crosswinds."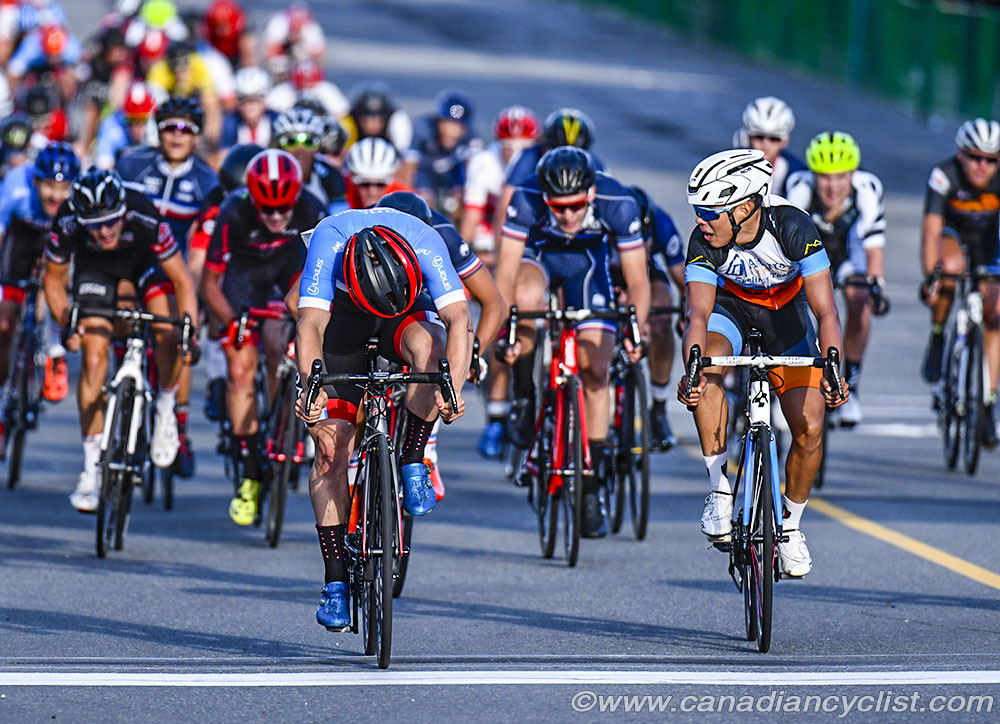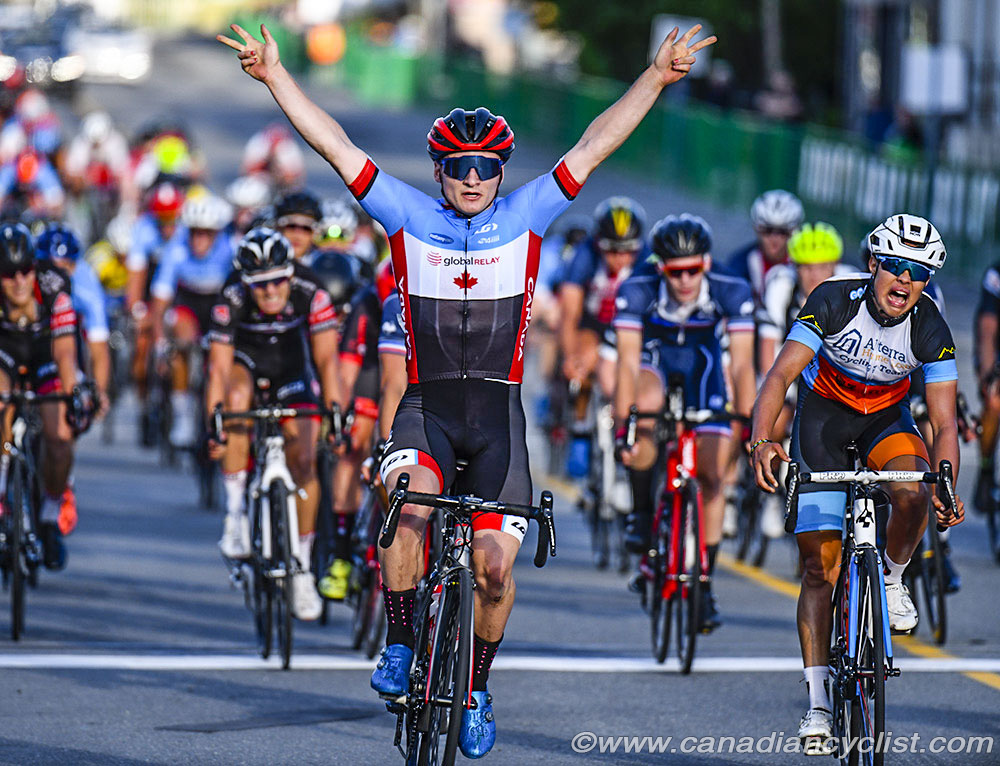 Riley Pickrell winning the sprint