August 8/18 11:35 am - Mountain Bike World Cup Returns to Mont-Ste-Anne for 26th Season

Posted by Editoress on 08/8/18

The Mountain Bike World Cup returns once again to Mont-Saint-Anne, Quebec, on August 10-12, for Round 6 of both the Cross-country (XCO) and Downhill (DHI) series. Mont-Saint-Anne is the only North American stop on the World Cup tour, and is the site of many legendary races, dating back to the beginning of the World Cup in 1991. It is the only venue to have been on the World Cup circuit since the beginning; missing twice when it hosted the world championships instead.

Canada will have a strong presence for both the XCO and DHI events, with a total of 67 athletes across both disciplines. Unlike World Cups outside of North America, Canada will not field a national squad, with most riders racing in their trade team colours, however, a few NextGen XCO athletes and Downhill riders will race in the maple leaf uniform since they do not have the requisite UCI points to participate otherwise.

Competition begins on Friday with qualifying runs in the Downhill and the fifth round of the new XCC - Short Track - competition for XCO riders. In the XCC, the top-40 women and men on UCI ranking each race for 20 minutes on a short course, with the top 16 finishers filling the first two rows for the following XCO race. In addition, the XCC offers half World Cup points.

Mont-Saint-Anne has made some changes to the courses, as they prepare to host the world championships in 2019 - the first venue to host the world championships three times. While traditional features such as the Beatrice descent remain, the start-finish are has been moved so that the riders now face a final climb to the finish.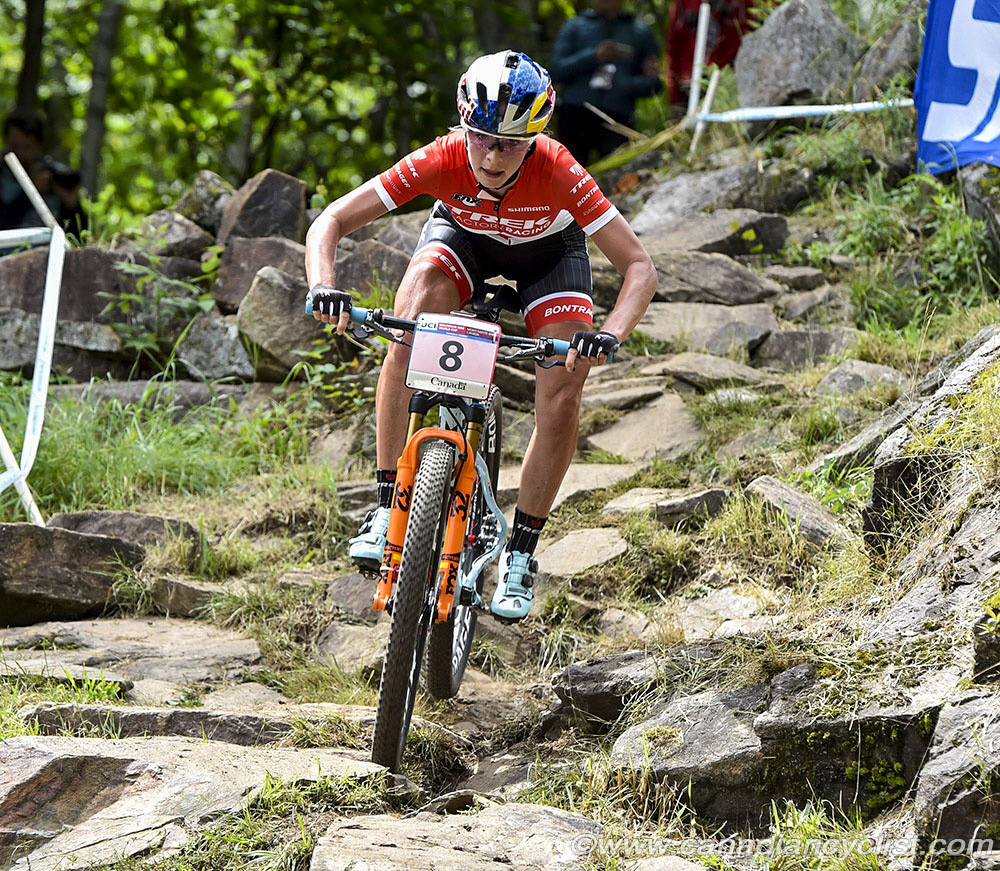 Emily Batty on Beatrice
Canada's hopes in the Elite women's XCO will be led by Emily Batty (Trek Factory), fresh off winning her fourth national title and already on the World Cup podium three times this year. Mont-Saint-Anne will also see the return to competition of two-time world champion and Olympic bronze medalist Catharine Pendrel (Clif Pro Team), who has been out of action since June recovering from a broken arm. Other Canadian riders to watch out for are Haley Smith (Norco Factory) and Sandra Walter (Liv Canada), both of whom have become regular top-20 World Cup contenders this season. They will have to contend against world champion and World Cup leader Jolanda Neff (Kross Racing) and defending World Cup champion Annika Langvad (Specialized).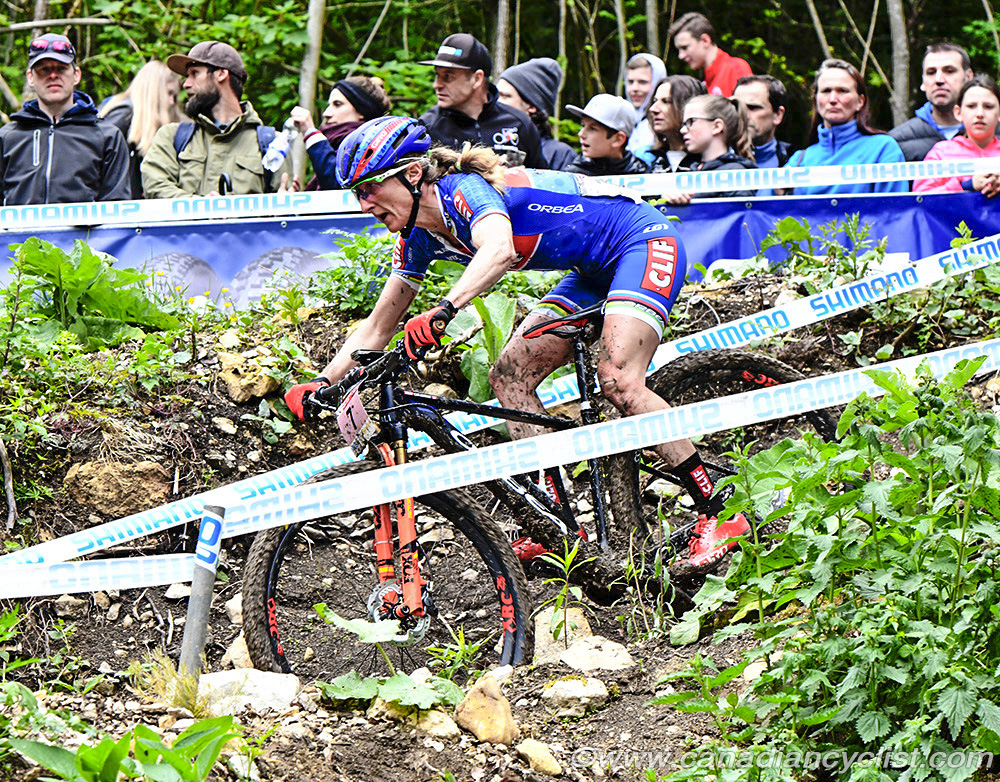 Catharine Pendrel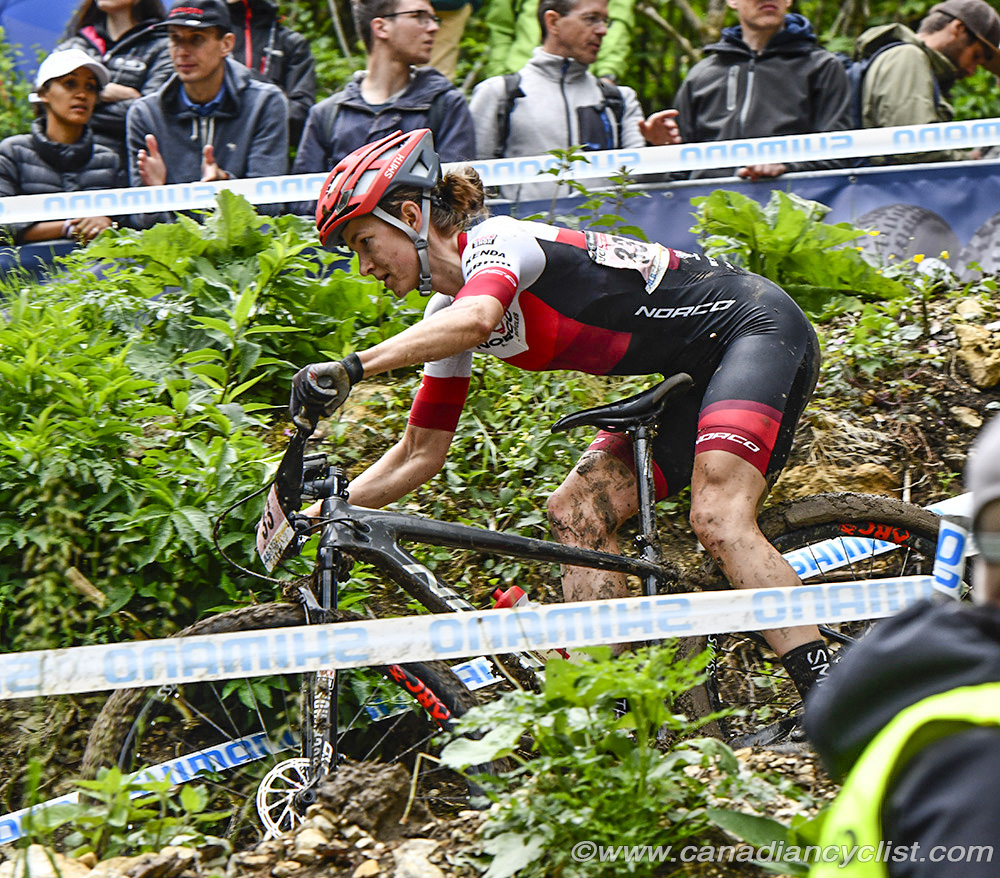 Haley Smith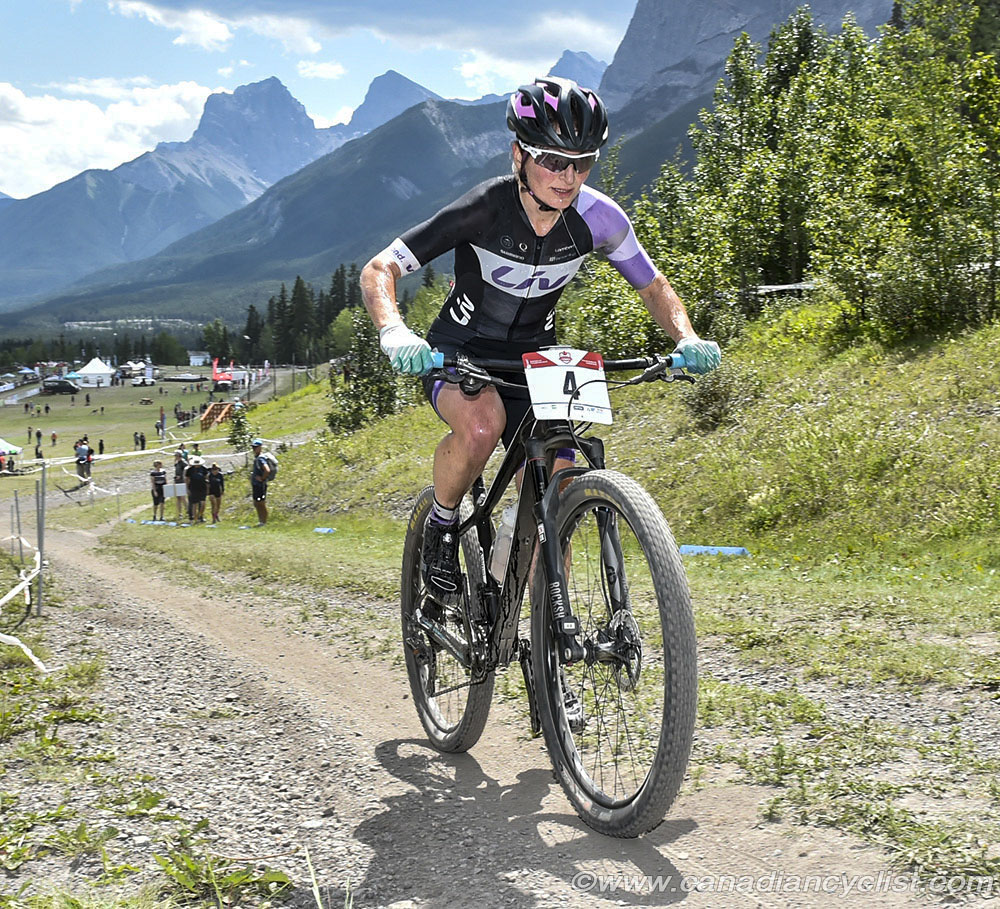 Sandra Walter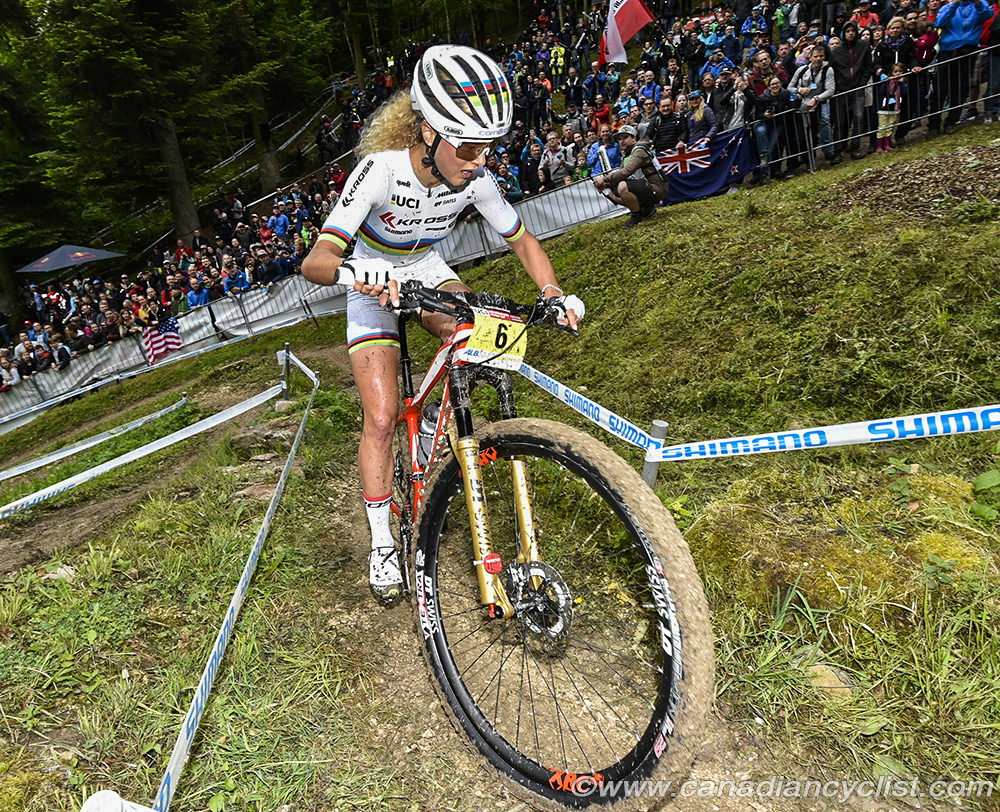 Jolanda Neff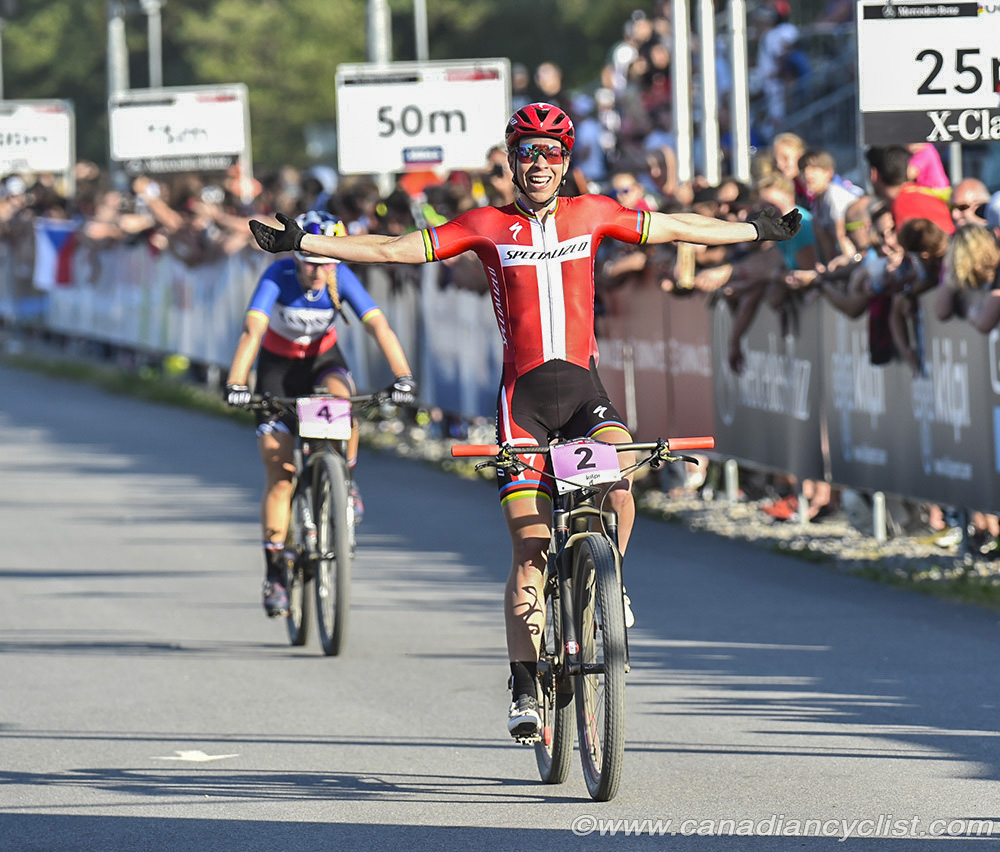 Annika Langvad
The Elite men's field will be led by world champion and World Cup leader Nino Schurter (Scott-SRAM), who will be looking for his 30 World Cup win. Others to watch for will include Henrique Avancini (Cannondale Factory), who is looking to become the first Brazilian rider to win a World Cup and Gerhard Kerschbaumer (Torpado Gabogas), who won the previous round of the Series. Canada has four riders in the top-50: Leandre Bouchard (KMC-Ekoi-SR Suntour), Andrew L'Esperance (Forward Racing Norco), national champion Peter Disera (Norco Factory) and Raphael Gagne (Silverback OMX). Number 2 ranked Mathieu van der Poel will not be attending.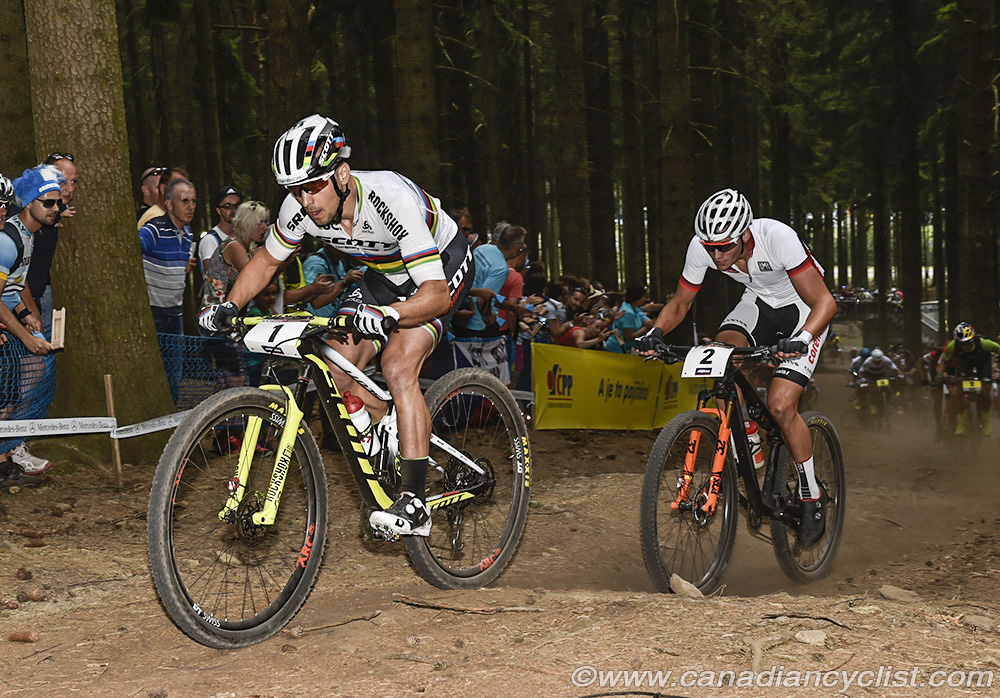 Nino Schurter and Mathieu van der Poel

Peter Disera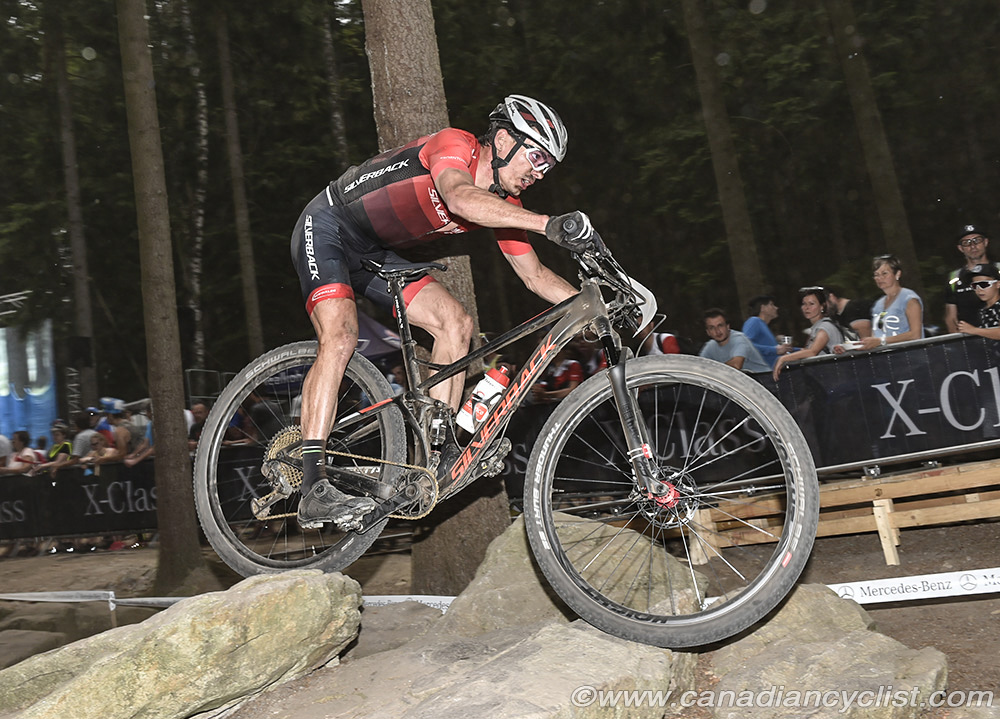 Raphael Gagne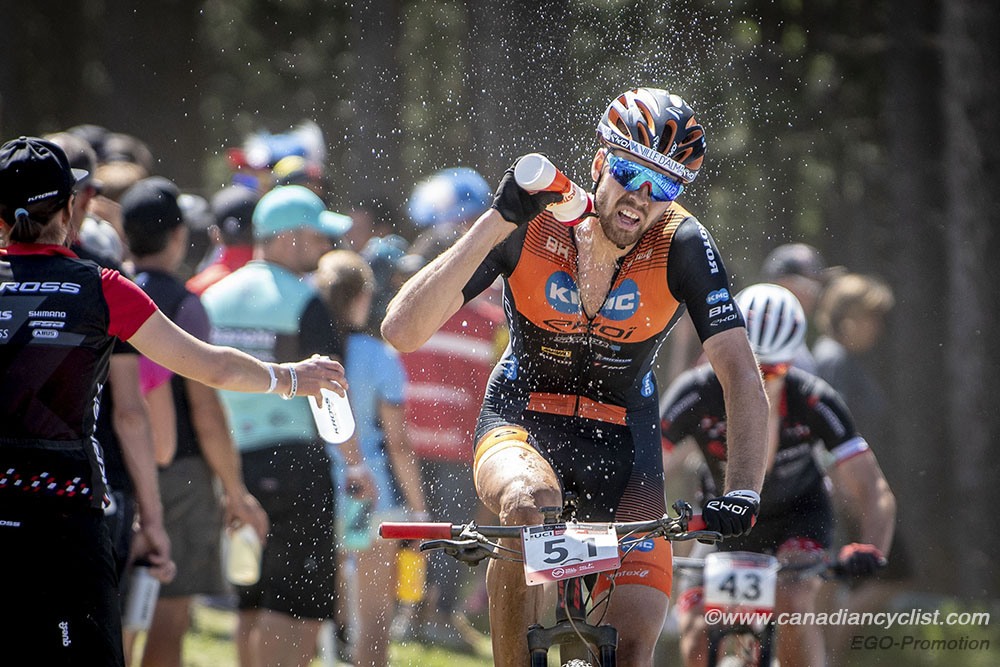 Leandre Bouchard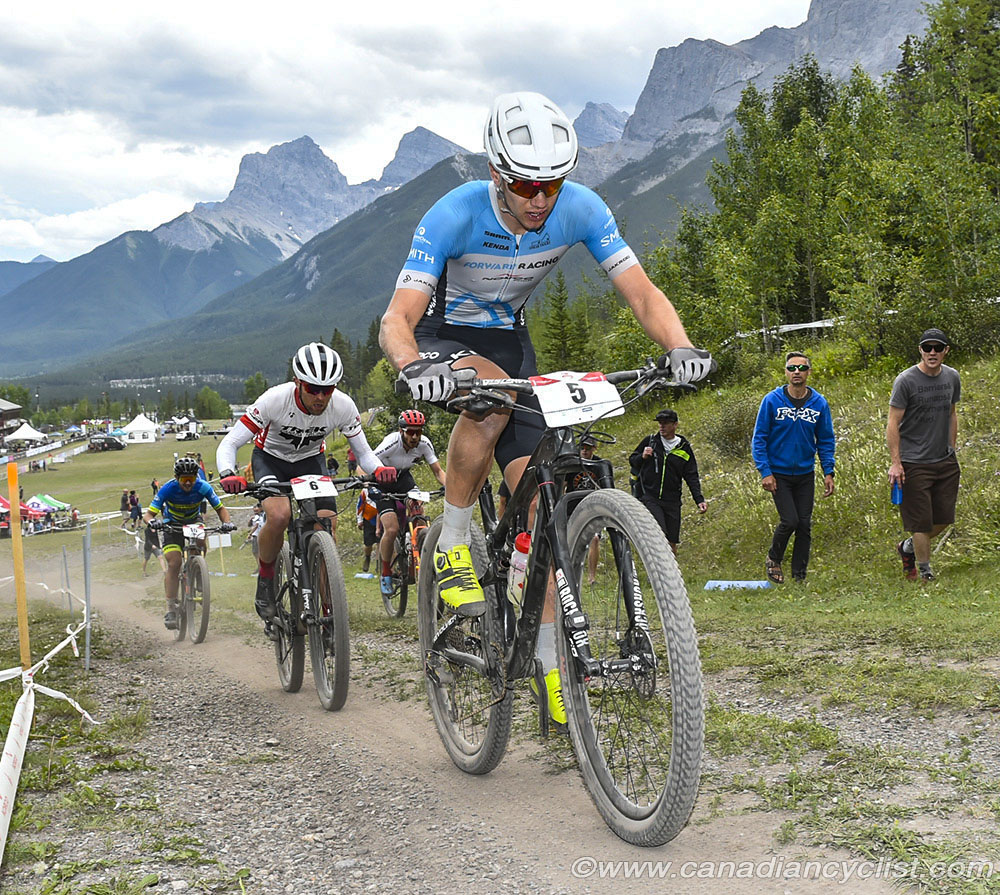 Andrew L'Esperance
The Downhill at Mont-Saint-Anne is one of the longest on the circuit, requiring both endurance and technical skill. In the women's race, Myriam Nicole (Commencal/Vallnord) returns to competition after missing the previous two rounds after a training crash. She will go up against World Cup leader Rachel Atherton,(Trek Factory) and Tahnee Seagrave (Transition/MUC-Off), who has won the last two rounds. Canada's Miranda Miller (Specialized), reigning world champion has struggled this season, but can be expected to show the rainbow stripes, as will new national champion Vaea Verbeeck.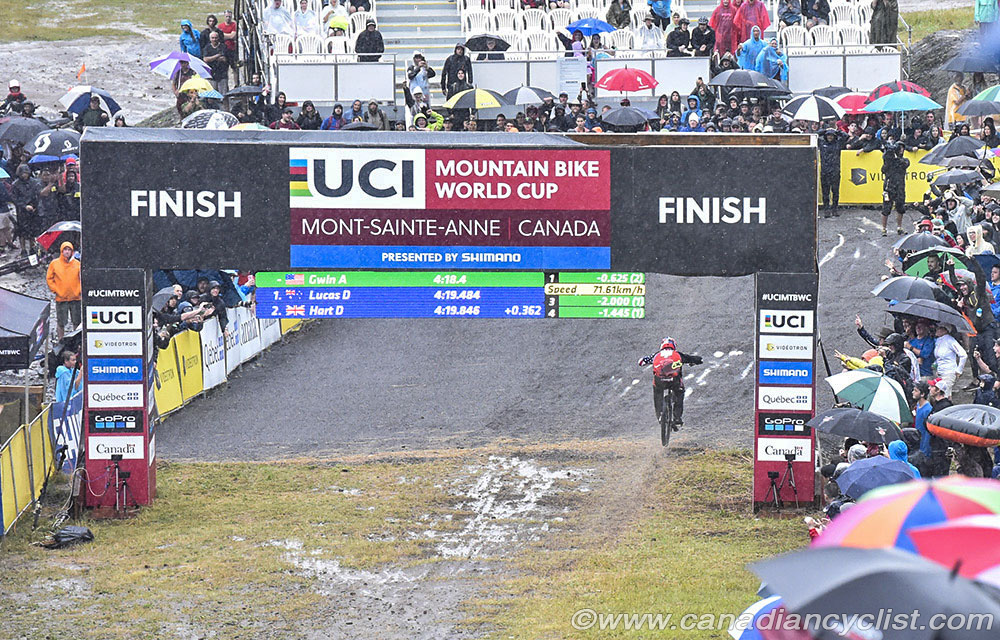 DH Finishline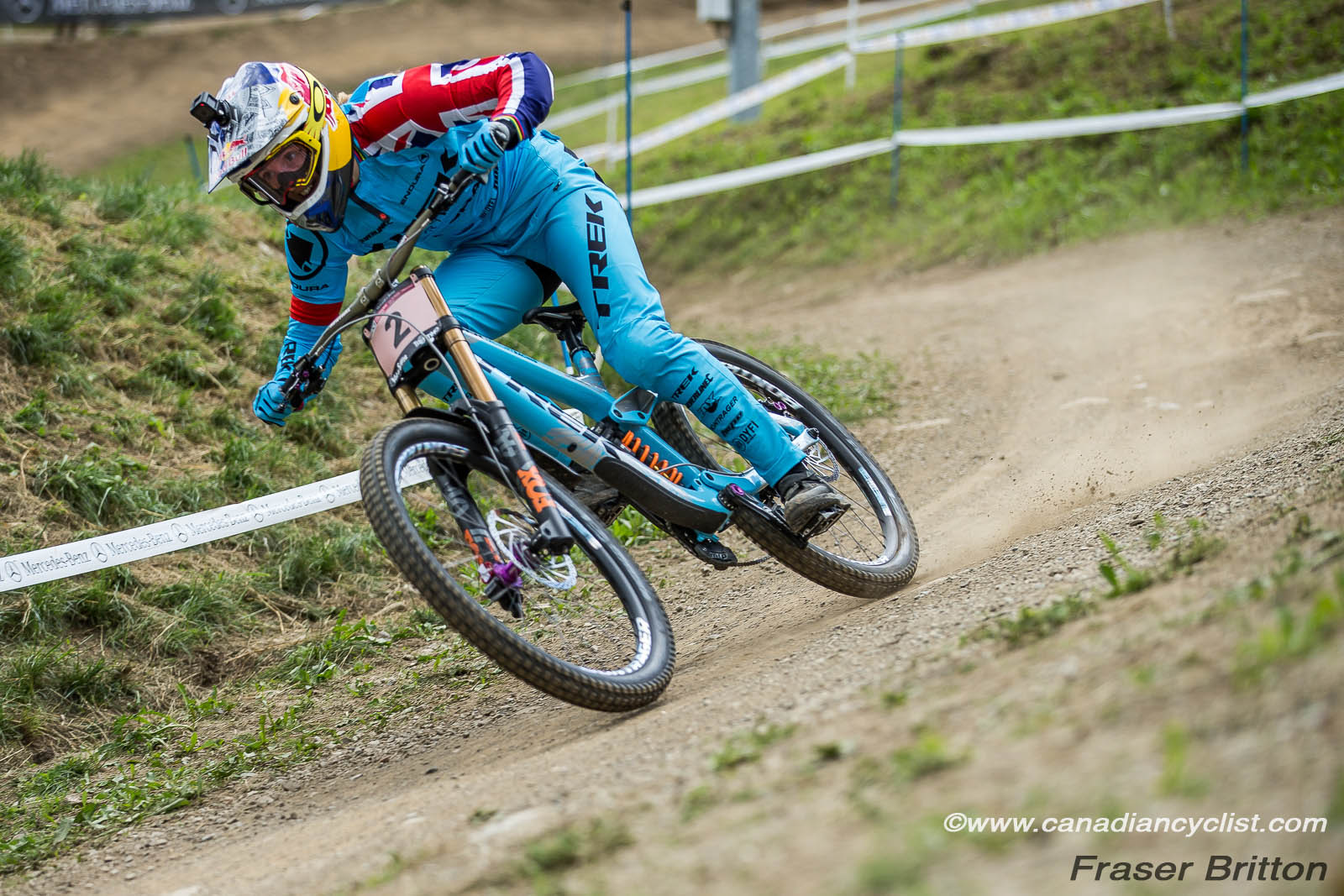 Rachel Atherton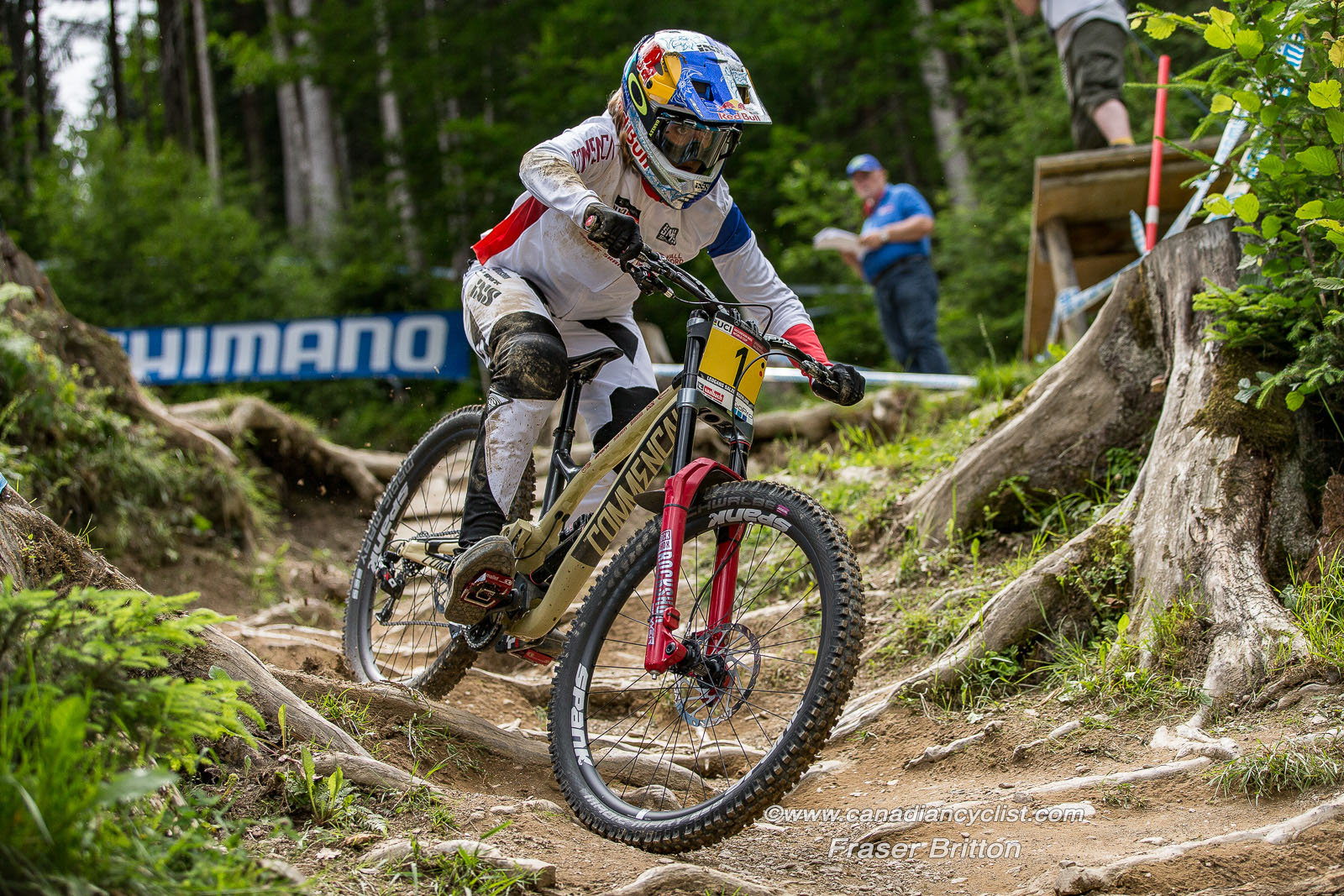 Myriam Nicole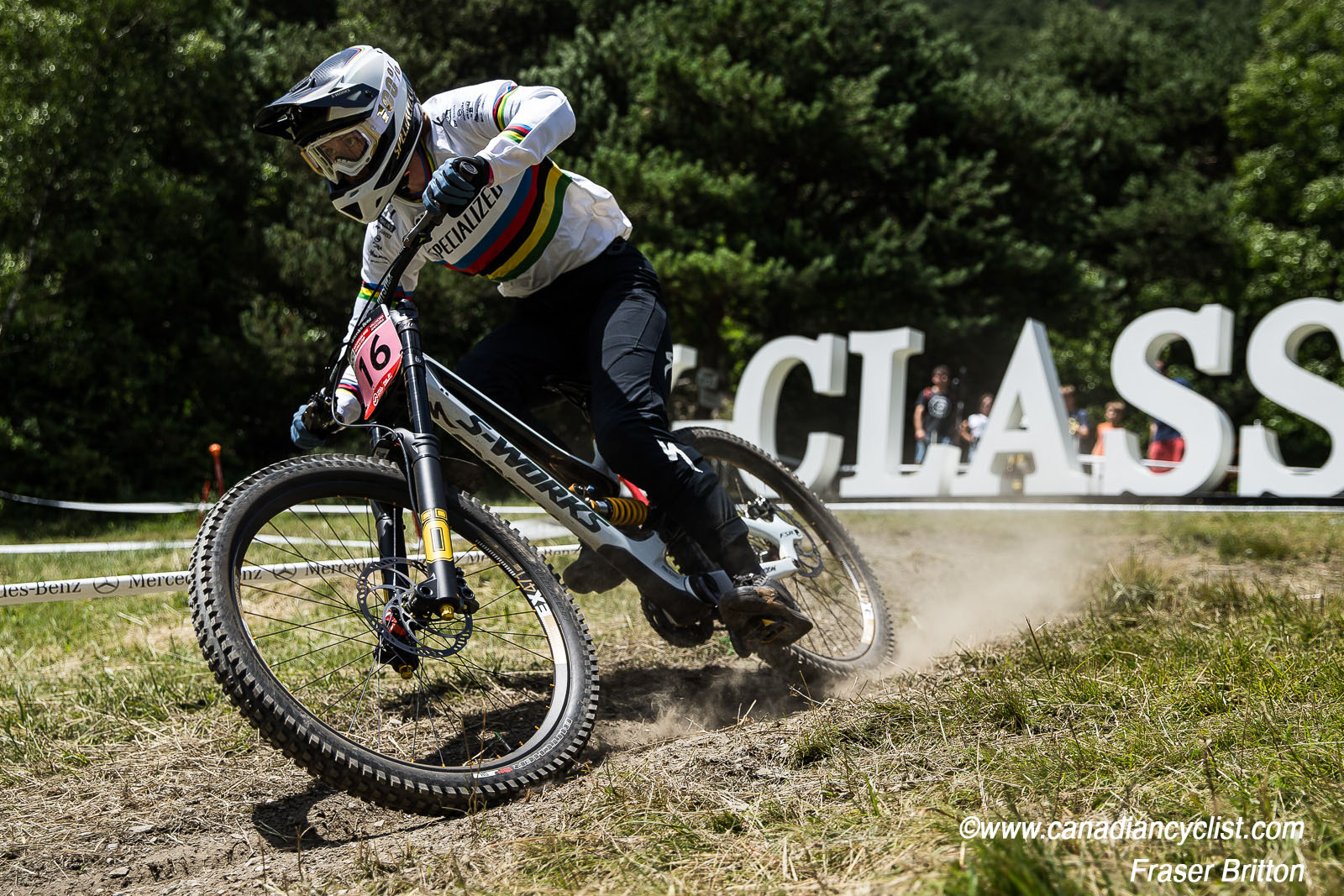 Miranda Miller
In Elite men, Amaury Pierron (Commencal/Vallnord) has a strong lead in the overall standings with three wins, however, defending champion Aaron Gwin (The YT Mob) is returning to competition after taking time off for a hand injury. Top Canadian contenders are Finn Iles (Specialized) and Mark Wallace (Canyon Factory), ranked 12th and 13 th respectively.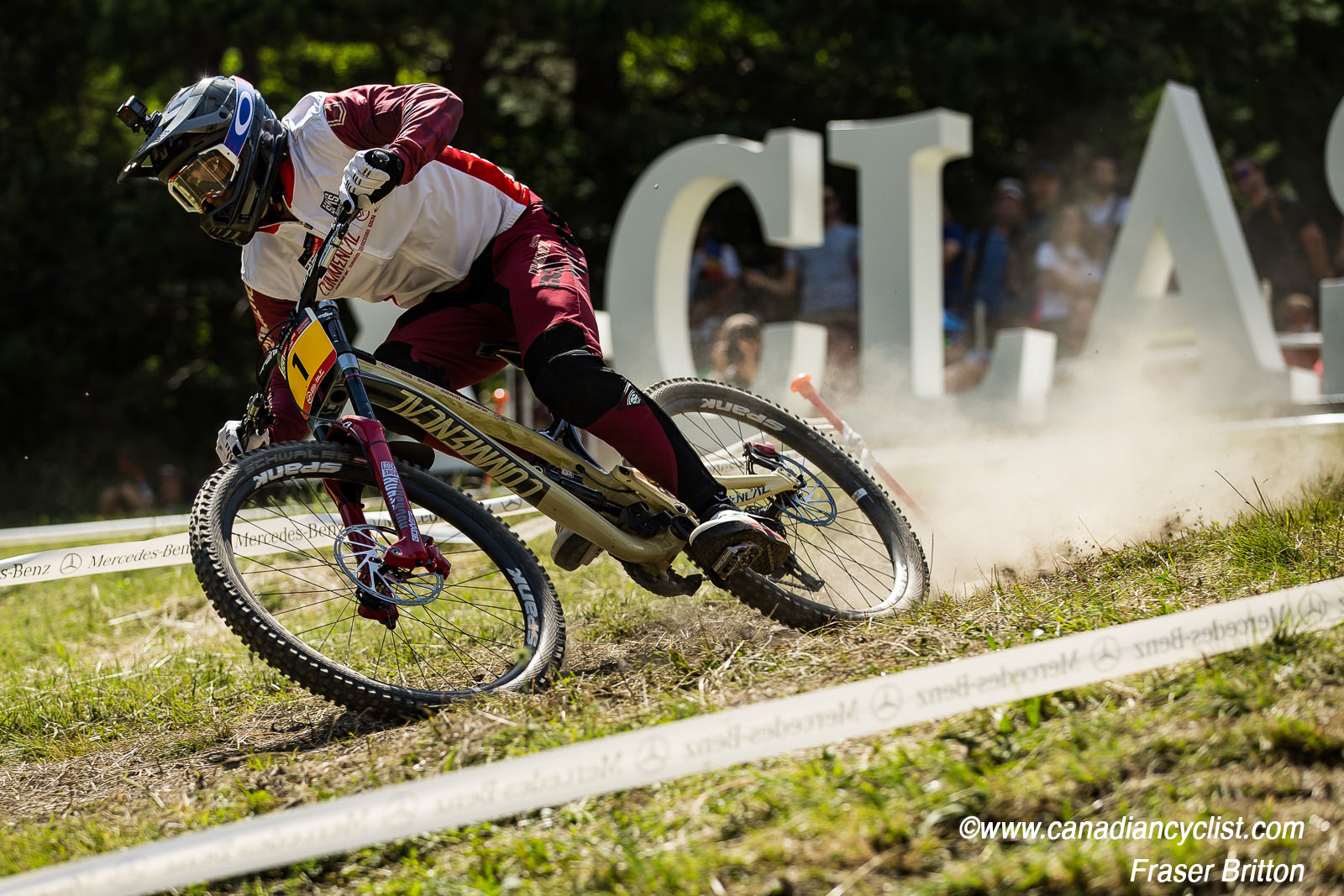 Amaury Pierron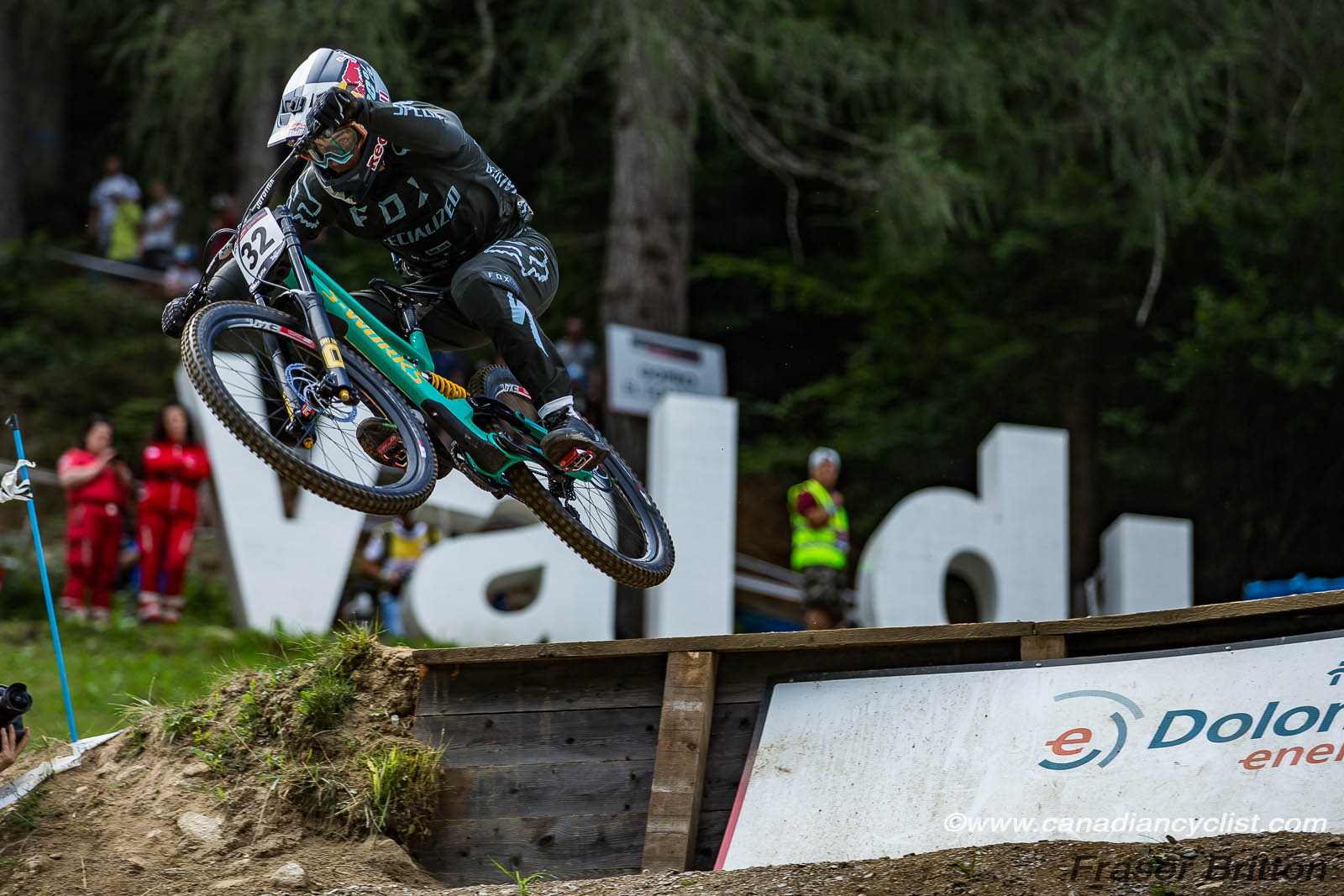 Finn Iles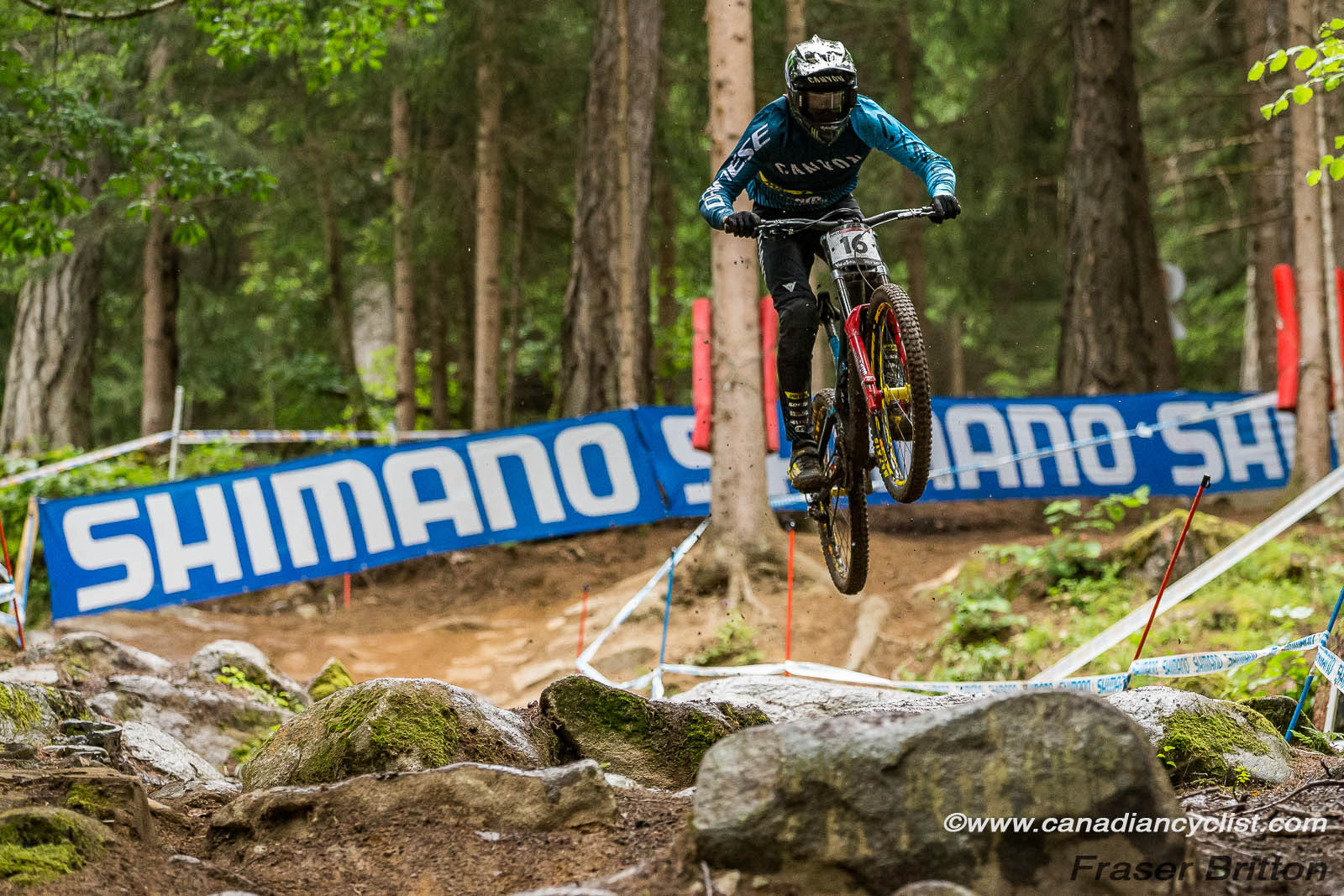 Mark Wallace