September 2/18 9:31 am - Kirchmann Extends with Sunweb Through 2020

Posted by Editoress on 09/2/18

Canadian time trial champion Leah Kirchmann has extended her contract with the women's WorldTour level Team Sunweb for two more years, taking her through to the end of the 2020 season.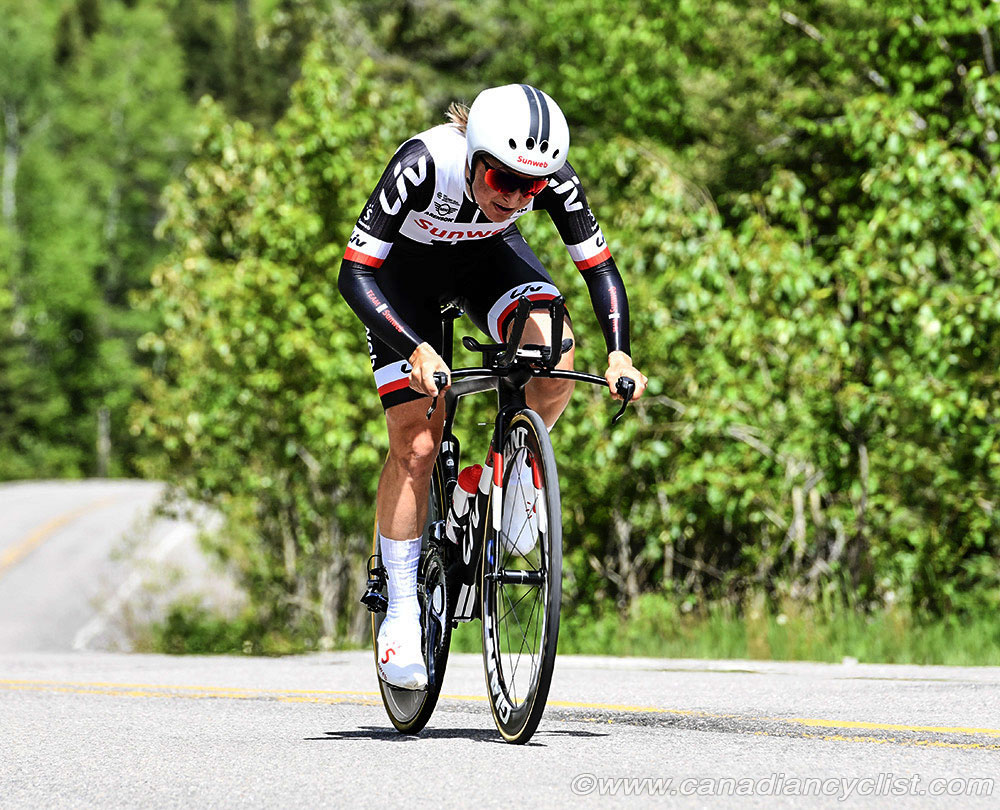 2018 ITT Nationals on her way to taking the win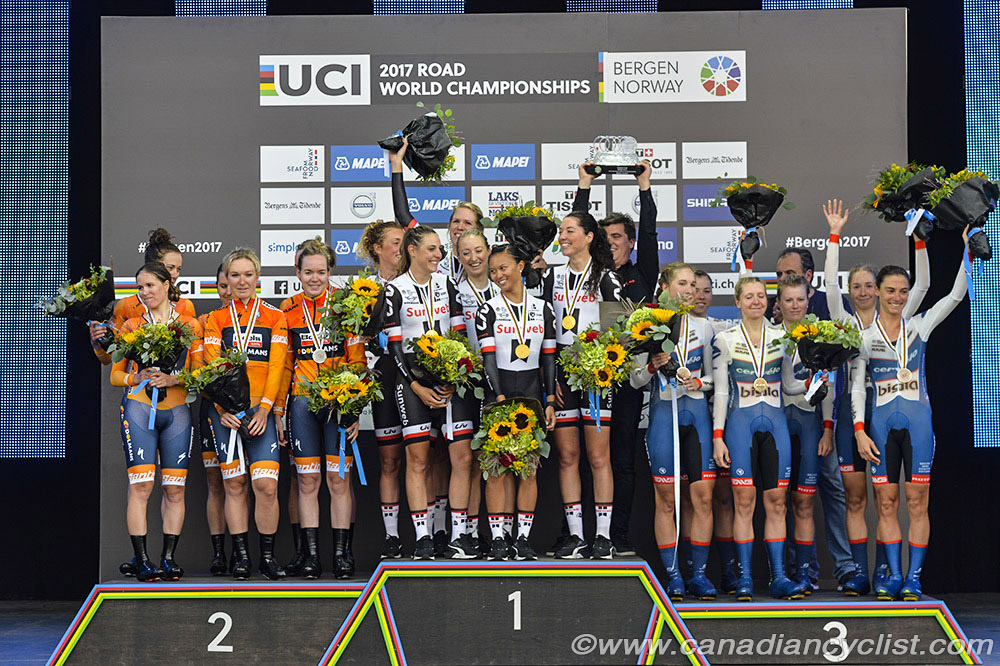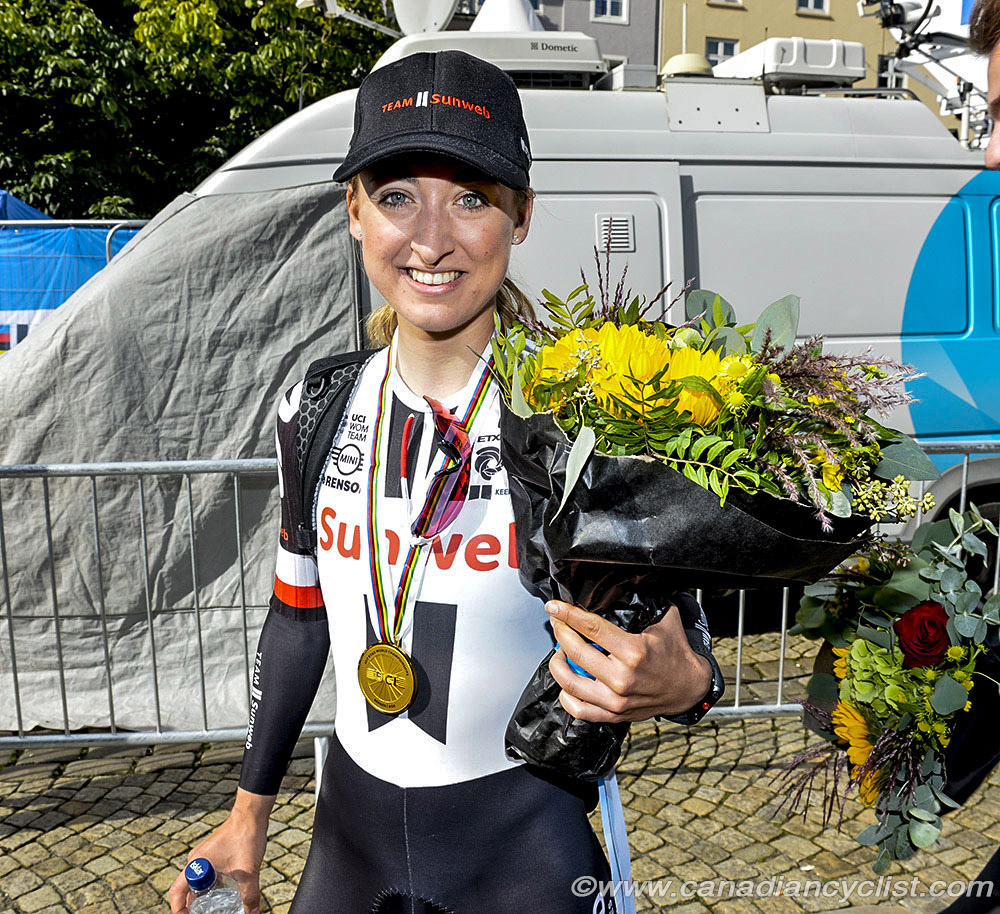 Member of the 2017 World TTT Champion's team

Kirchmann said: "I am very happy to extend my contract with Team Sunweb for two more years. I like how the team is organized and feel that this is an environment where I can continue to grow and develop as a person and a rider. I'm proud to be part of a team that supports a strong women's program and is constantly looking to innovate and change the sport through the 'Keep-Challenging' mentality. I'm looking forward to helping the team continue to develop and achieve success at the WorldTour level for the next few years."

Team director Timmermans commented on Kirchmann's role in the team: "Leah has proved over the years that she is a world class rider. Over the last three years she has won the Giro Rosa prologue, finished second in the Women's WorldTour and was part of our winning world TTT squad. These results show how strong of a rider she is, but in addition to top results, she is also one of the best support riders in the peloton. She is a complete all rounder and can support our leaders for a very long time and is a rider that always keeps the team goal in her mind. A top team cannot perform without riders like Leah."