September 3/18 9:23 am - Rochette Starts Own Cyclo-cross Program

Posted by Editoress on 09/3/18

Maghalie Rochette has announced that she will leave the Clif Pro Team mountain bike team to focus on cyclo-cross, starting her own program - CX Fever. Rochette was fifth at the 2017 Cyclo-cross World Championships. Below is Maghalie's announcement on her new program:

It's February 2017 and I just finished my first ever Elite Cyclo-cross World Championship. I finished fifth. 15 seconds from the podium. 36 seconds from the winner. On a 43 minute race, that is 0.05% off a podium finish [and] 1% off of the winner's time.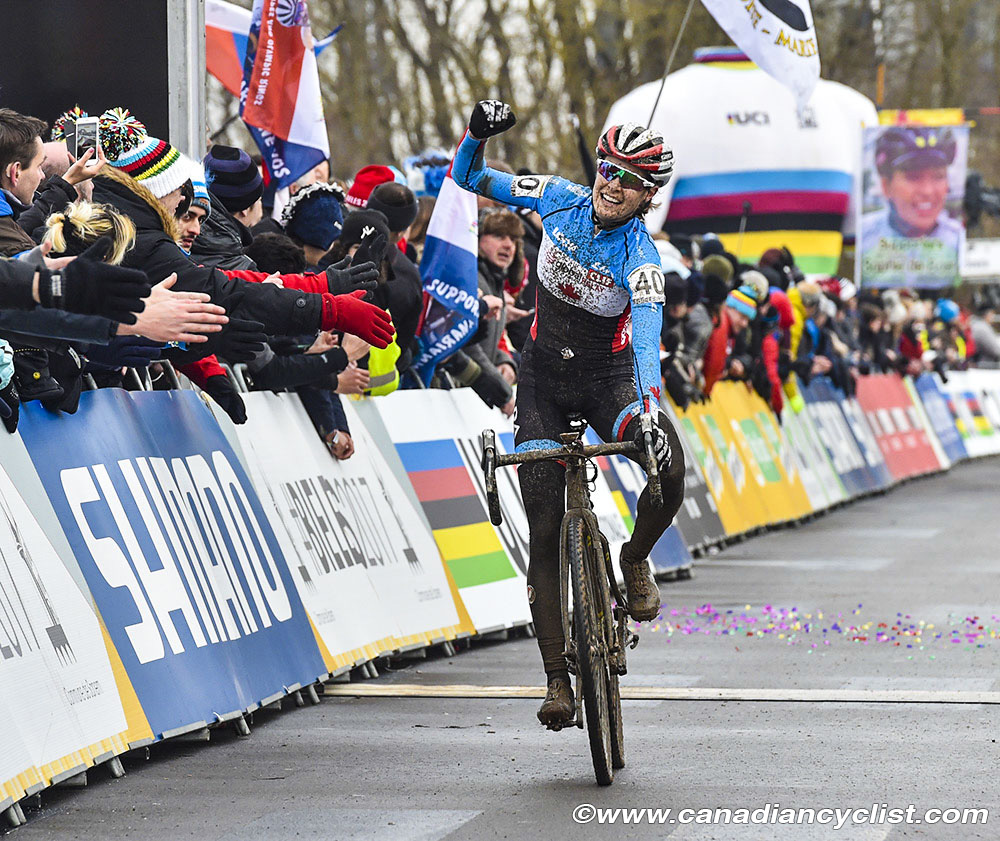 There is not a day since that I haven't asked myself "what if".

What If I committed 100% to cyclo-cross?

What if my racing and training schedule focused on racing cyclo-cross at the highest level?

What if I partnered with some of the best people and companies who shared the same passion for cyclo-cross?

What would happen, then?

With the support of CLIF Bar & Co. I have decided to leave the CLIF Pro Team as of September 1st to focus my efforts on pursuing my cyclo-cross ambitions.

For the past five years, I have had the privilege to be a part of what is arguably the best MTB and CX Women's team in the World. I will be forever grateful to my teammates, the management and staff of the team, as well as to all of our sponsors as they all helped me become a better person and a better athlete. Most of all, I am grateful for the life lasting relationships we have built on this team.

I am pleased to announce that this privateer program is supported by a group of amazing companies. CLIF Bar & Co, Specialized Bicycles, TenSpeed Hero, SRAM, Roval, Challenge Tires, Oakley, Giro Cycling, FeedBack Sports and Horst Engineering were the early believers and will be the main partners of the CX Fever team.

I am blessed by the support and confidence I have received from these companies. They jumped in and poured themselves into making this project happen, on a very short notice.

The racing schedule will consist of North American events until November 12th, and a three month long European campaign following Pan American Championships.

Just thinking about his project makes me shiver.

Shivers of apprehension, certainly. What if we fail?

But also shivers of excitement. But what if we fly?

One thing is certain. In 15 years from now when I retire from professional cycling, I don't want to be asking myself "what if...?"