September 4/18 11:05 am - The Secret to Swiss Success in Cross-country

Posted by Editoress on 09/4/18

This week, the Mountain Bike World Championships will take place in Lenzerheide, Switzerland, the fourth time Switzerland has hosted the Worlds - the most of any country (Canada will join them at four next year). The country has long been a powerhouse in cross-country, in both women and men, and through Junior to Elite. Switzerland has the number one rider in both Elite categories, and is the number one ranked nation.

I recently wrote an article for the UCI website (Neff & Schurter look to defend titles on home soil), and one question I asked reigning men's world and Olympic champion Nino Schurter and former world champion Thomas Frischknecht was: 'Why is Switzerland so strong?'

They both pointed to the national Swiss Cup series. Nino said: "the Swiss Cup series we have had since the 1990s. I started racing the Swiss Cup in, I think, 1993, and there was always a pro race, but also races for kids. I was at the same events as Thomas Frischknecht, but in the kids race, so we always had our heroes to see and to look up to."

Frischknecht agreed, pointing out: "We have a strong racing series in Switzerland; again you are competing at basically an international level at each race you do, and it starts at quite an early age. Families can do these races with their children at a low budget, because in Switzerland everything is so close together. It gives athletes a lot of chances to compete at a high level ... From an early age, the riders have to pedal their way through the ranks. Whoever makes the national team of Switzerland doesn't have to fear international competition. They are always pushing each other really hard just to make the national team. Even if Nino is not winning races, there are other talented riders who can jump in, like we saw with Lars Forster at the European Championships."

Last weekend, while I was between the World Cup final in La Bresse, France [Swiss won both Elite races and the Under-23 women] and the Worlds, I had a chance to visit a Swiss Cup - BikeFestival Basel, which has been running for 23 years; the last 12 at a horse racing track. The professionalism and number of spectators approached some World Cups I have seen, and this was one of eight events in the season-long series.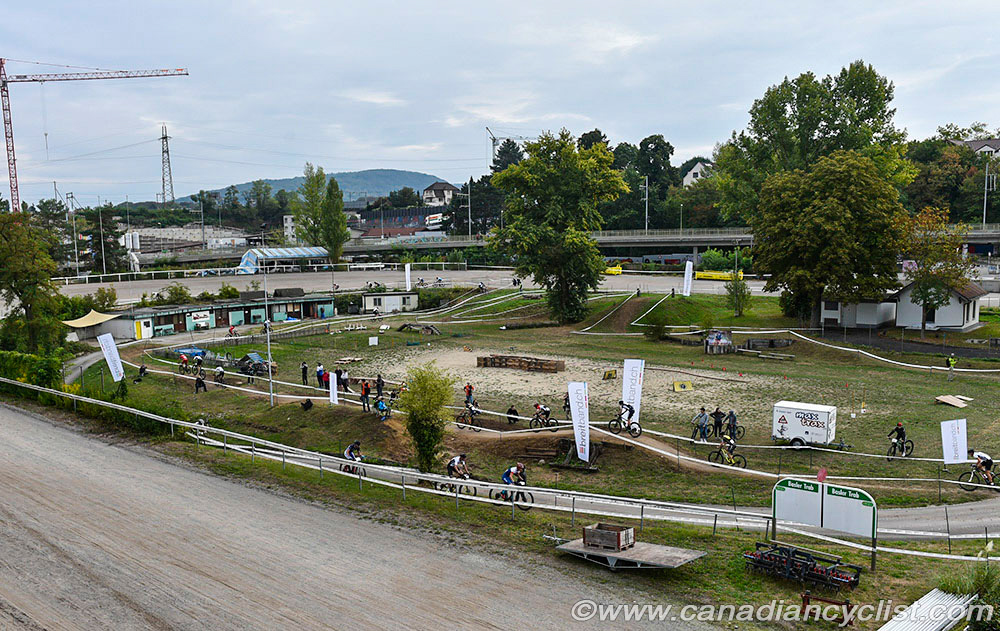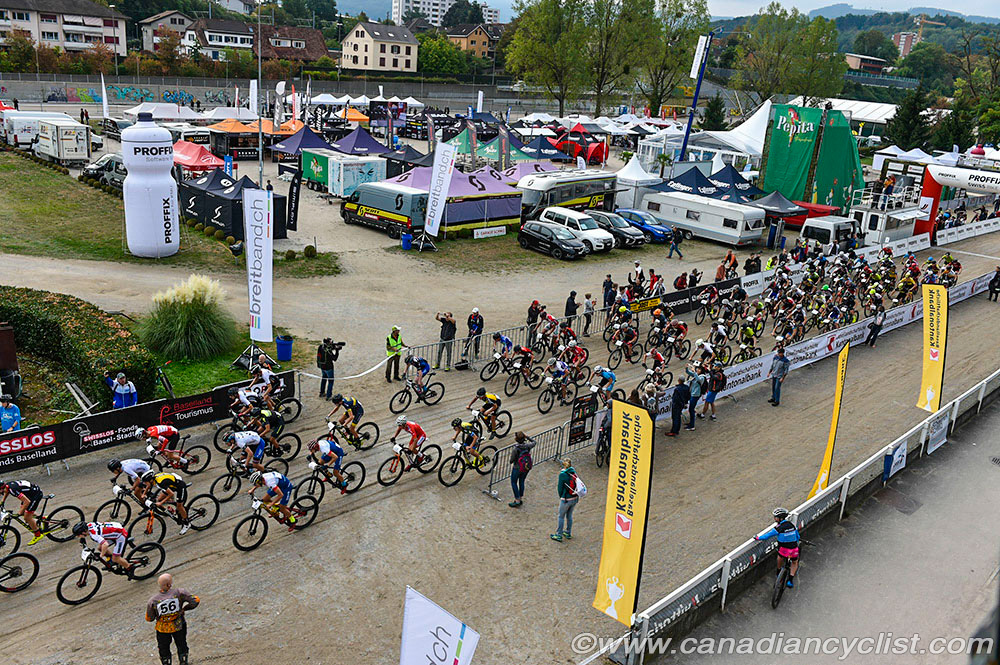 A race track is the home of the Basel BikeFest
On Saturday, there were races for age categories as low as five years old. On Sunday, when I was there, kids were still out in large numbers, riding around skills courses while the races were on. The Junior women's field had nearly 30 riders, and the Junior men just under 90!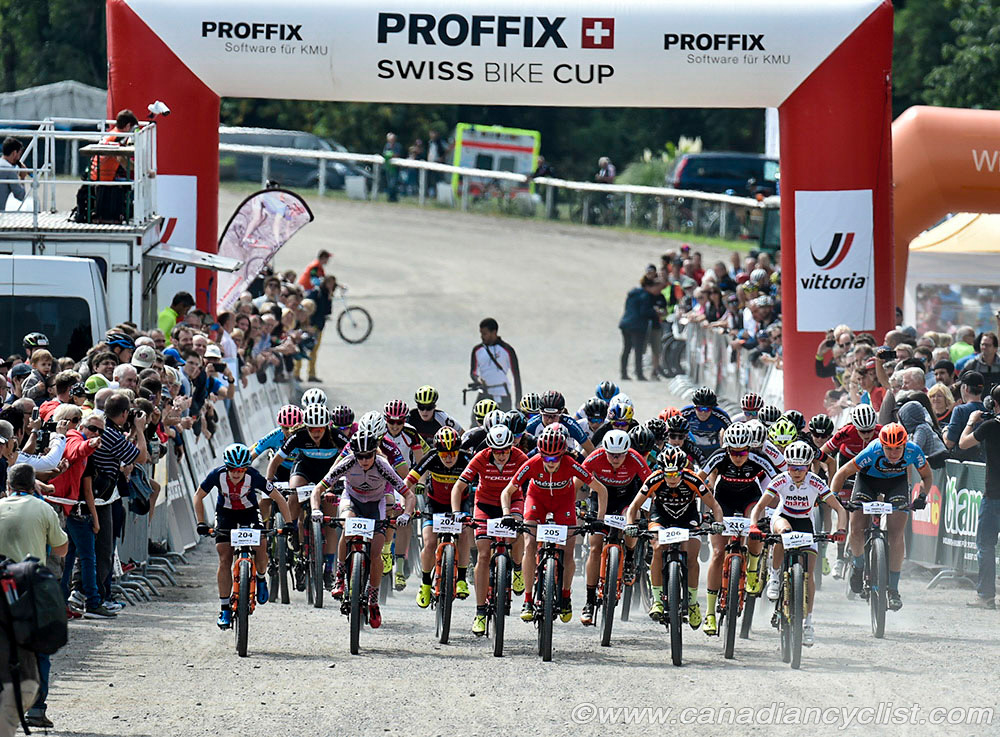 Elite Women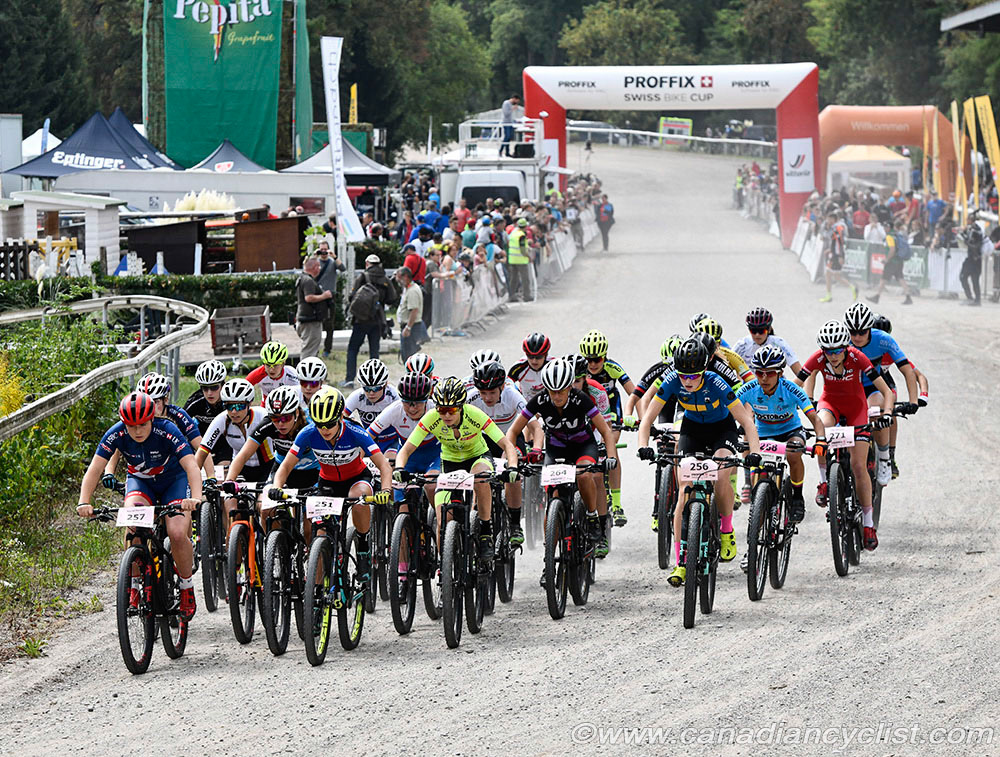 Junior Women's field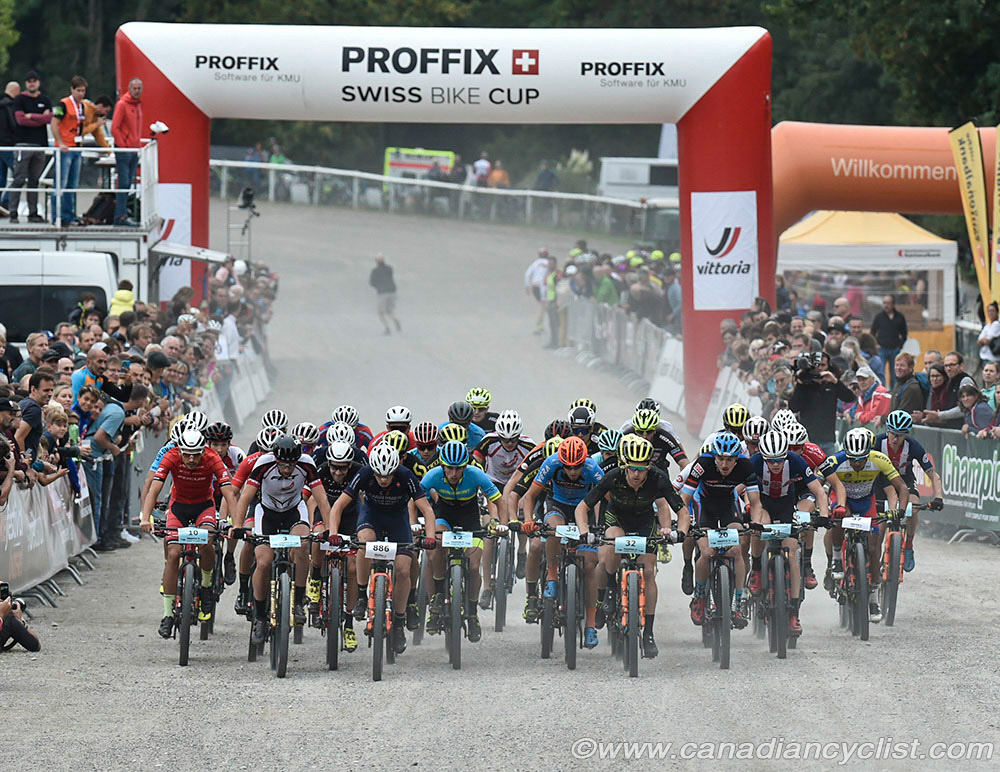 Elite Men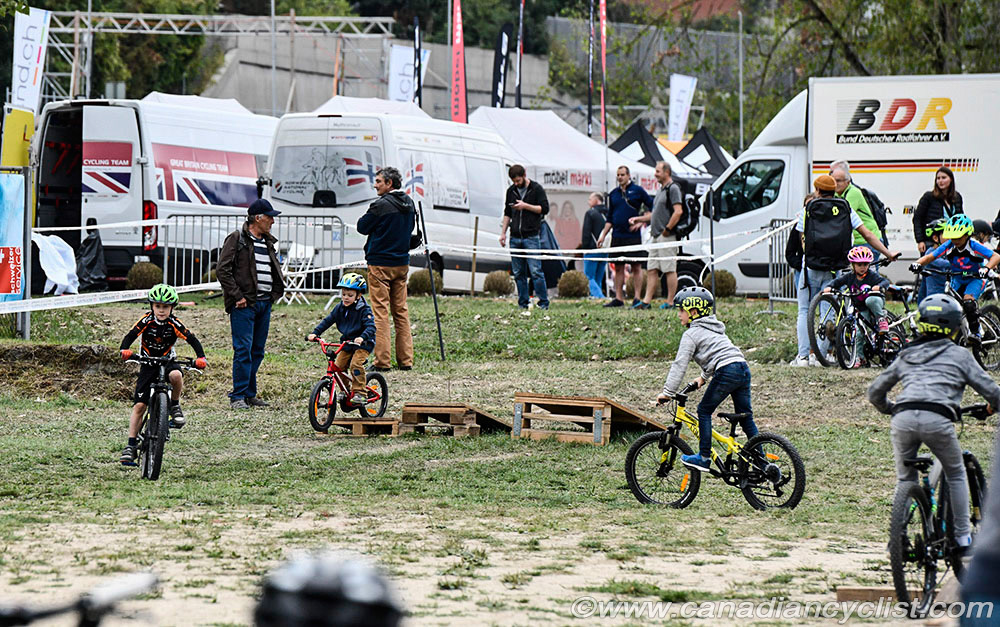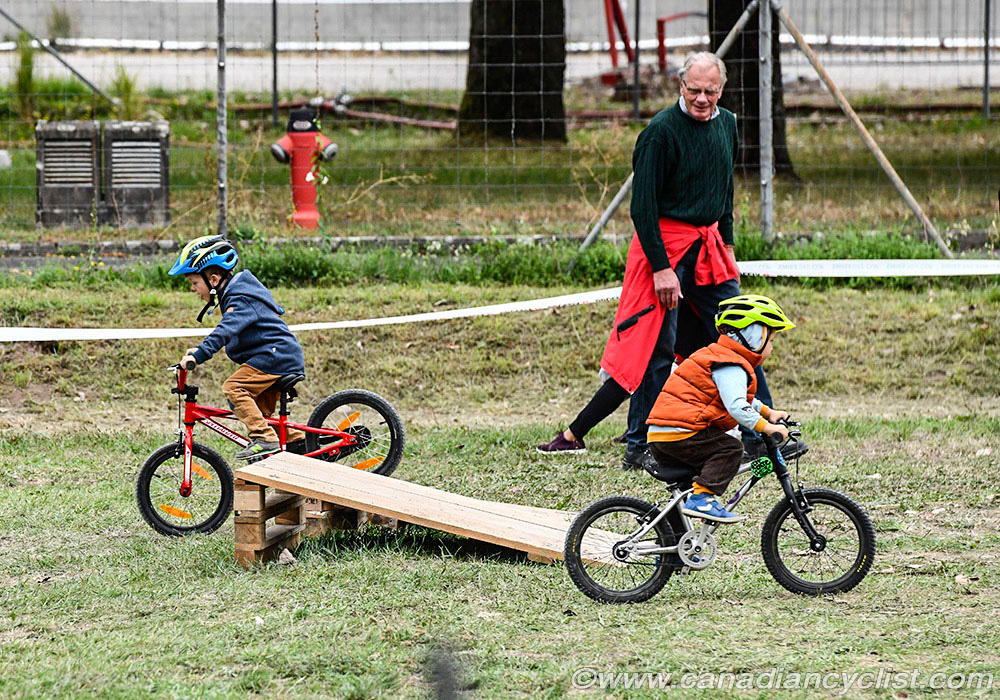 Young riders honing their skills
With this sort of training ground, Switzerland looks to be a powerhouse for years to come.

More information on the Swiss Cup Here.