September 25/18 12:15 pm - Canadian Women Finish Top-10 in World Championship Time Trial

Posted by Editoress on 09/25/18

Canadian women finished fourth and eighth in the Elite women's time trial on Tuesday at the Road World Championships in Innsbruck, Austria. Leah Kirchmann was just 1.62 seconds off the podium in fourth place, while Karol-Ann Canuel was eighth. Dutch riders swept the top three spots, led by Annemiek van Vleuten, the defending champion.

Kirchmann finished the 27.7 kilometre race with a time of 35 minutes and 52.17 seconds, one minute and 26.81 seconds behind van Vleuten. Canuel finished two minutes and 15.86 seconds behind van Vleuten.
Elite Women Gallery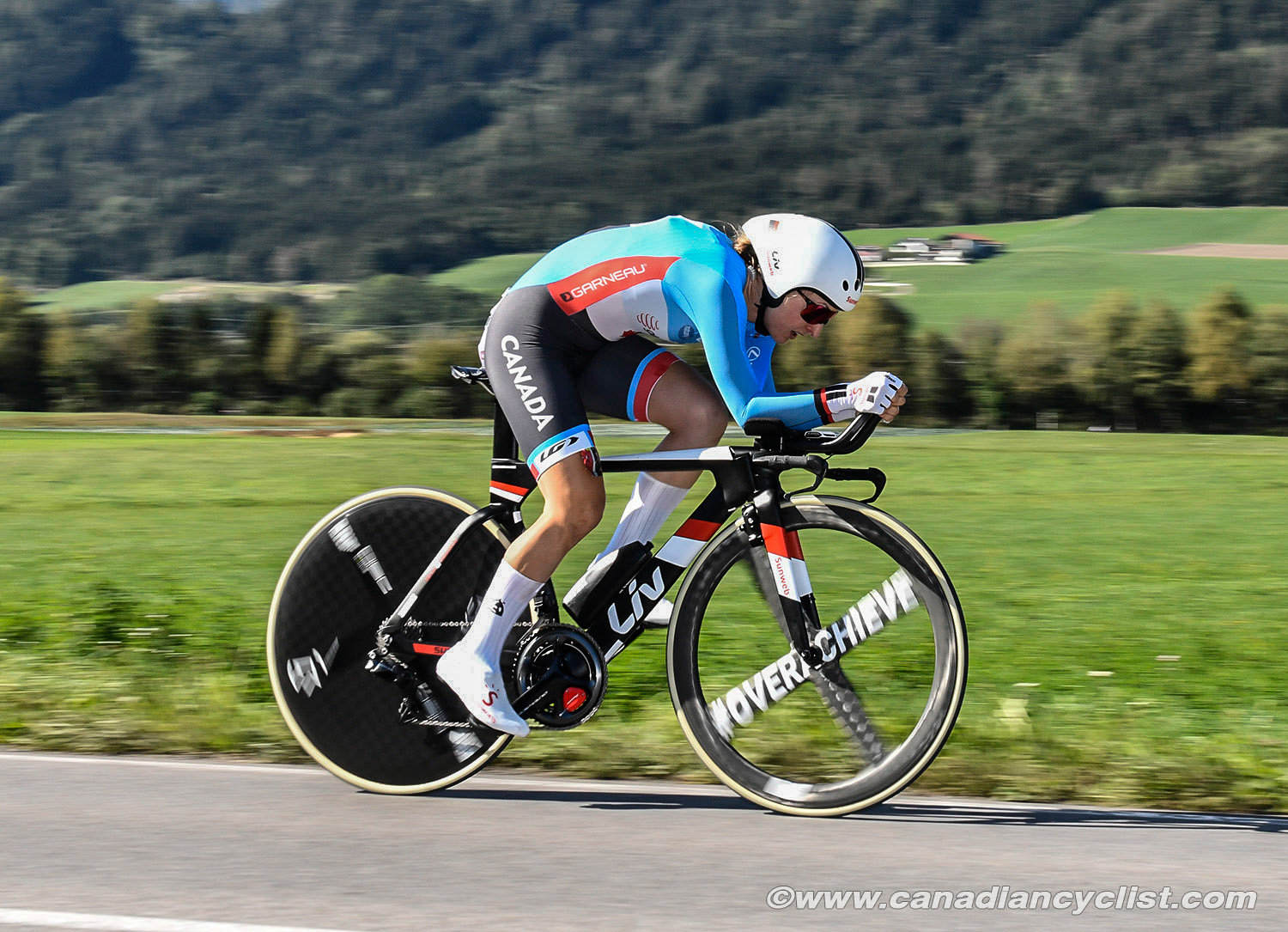 Leah Kirchmann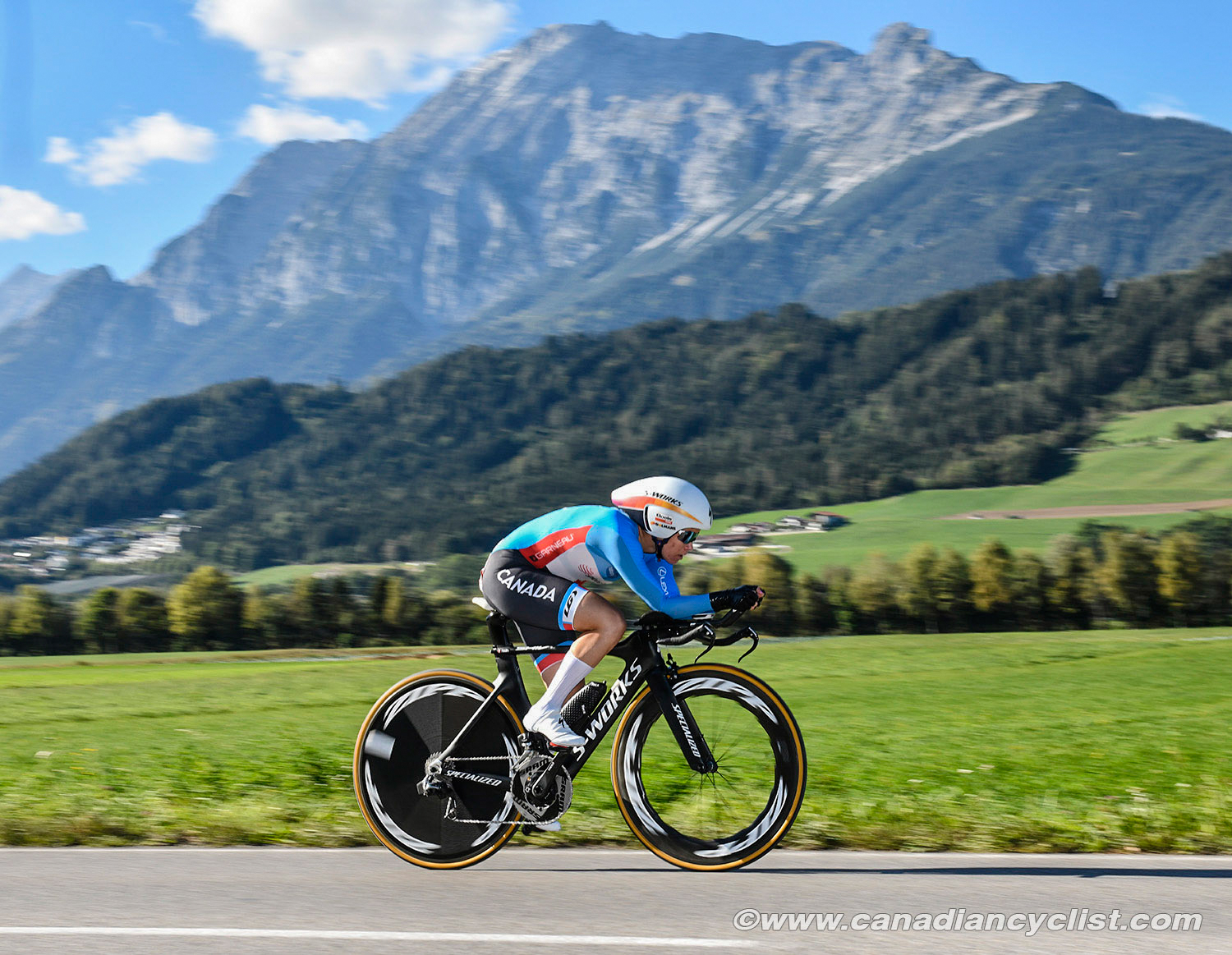 Karol-Ann Canuel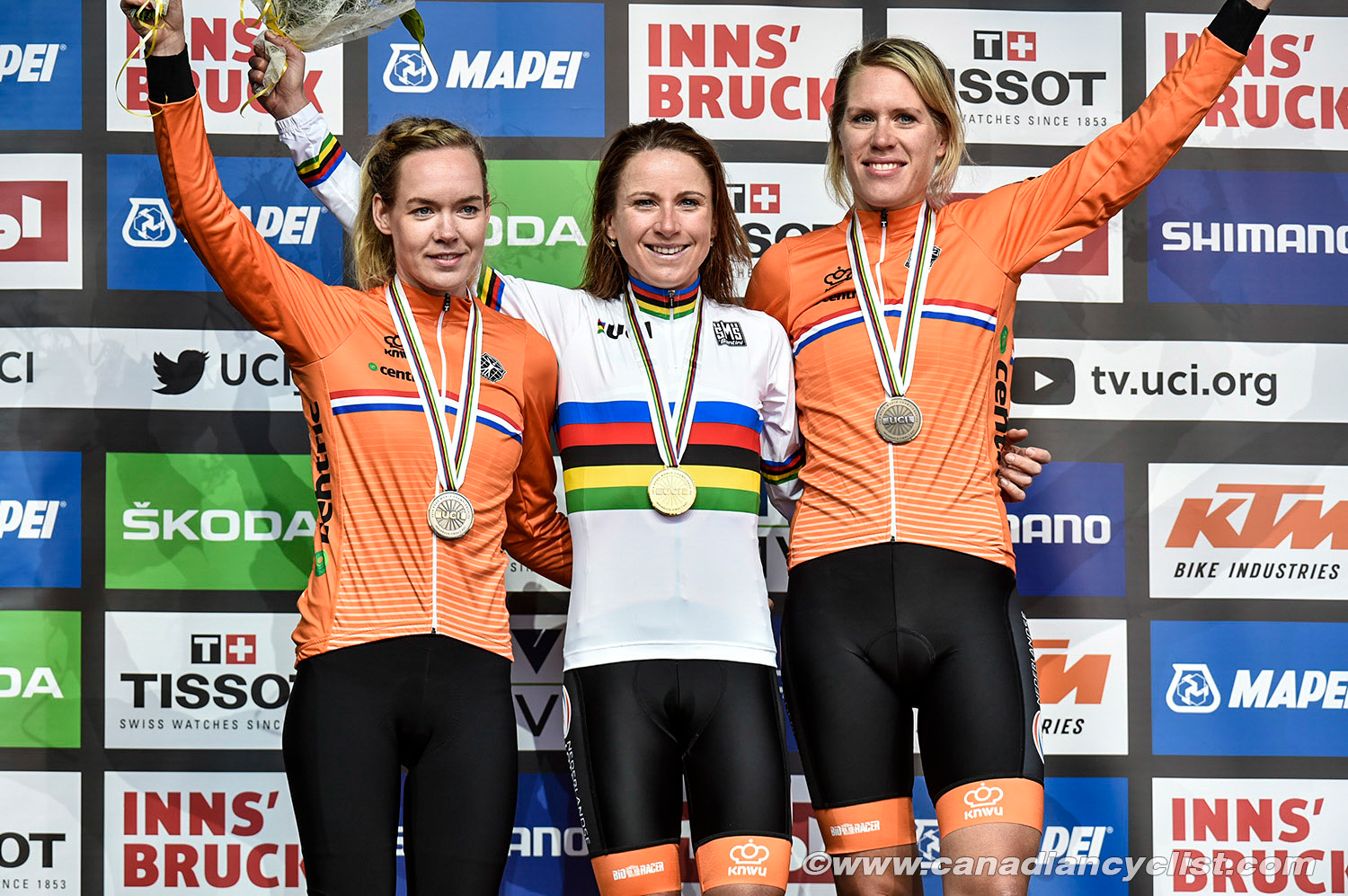 Podium: Anna van der Breggen, Annemiek van Vleuten, Ellen van Dijk
"I think it was the best time trial of my life," said Kirchmann, "so I'm super happy with that. It's always hard to come fourth and be so close to a podium position. At the same time, it's motivating; I showed today that I have the ability to be there and be competitive, so I'll use that when I'm targeting future time trials. I can still do a lot more specific training with the time trial, and I've been fortunate racing with Sunweb, where I've learned a lot; using the right equipment, pacing and training. So, I will continue to work with the team to become even faster. This result opens up options for me, and looking forward to the Games in 2020, they are definitely a goal, so maybe my focus will turn a little more to the time trial."

"I'm so happy," said Canuel, "I knew coming into this race that I could be top-10, so I'm really pleased with the results. For sure this course was a challenge for me, because technically I still have some improvement to do. Plus, I only saw the course yesterday, so I only had a short time to prepare; the focus in the past few weeks has been on the TTT [Team Time Trial, where Canuel's team Boels-Dolmans was second]. I think under the circumstances, I think this was the best I could do today."

In the Junior men's time trial, Canada's Connor Martin was 25th, finishing three minutes and 35.94 seconds behind winner Remco Evenpoel of Belgium. Canadian champion Ben Katerberg did not finish after crashing.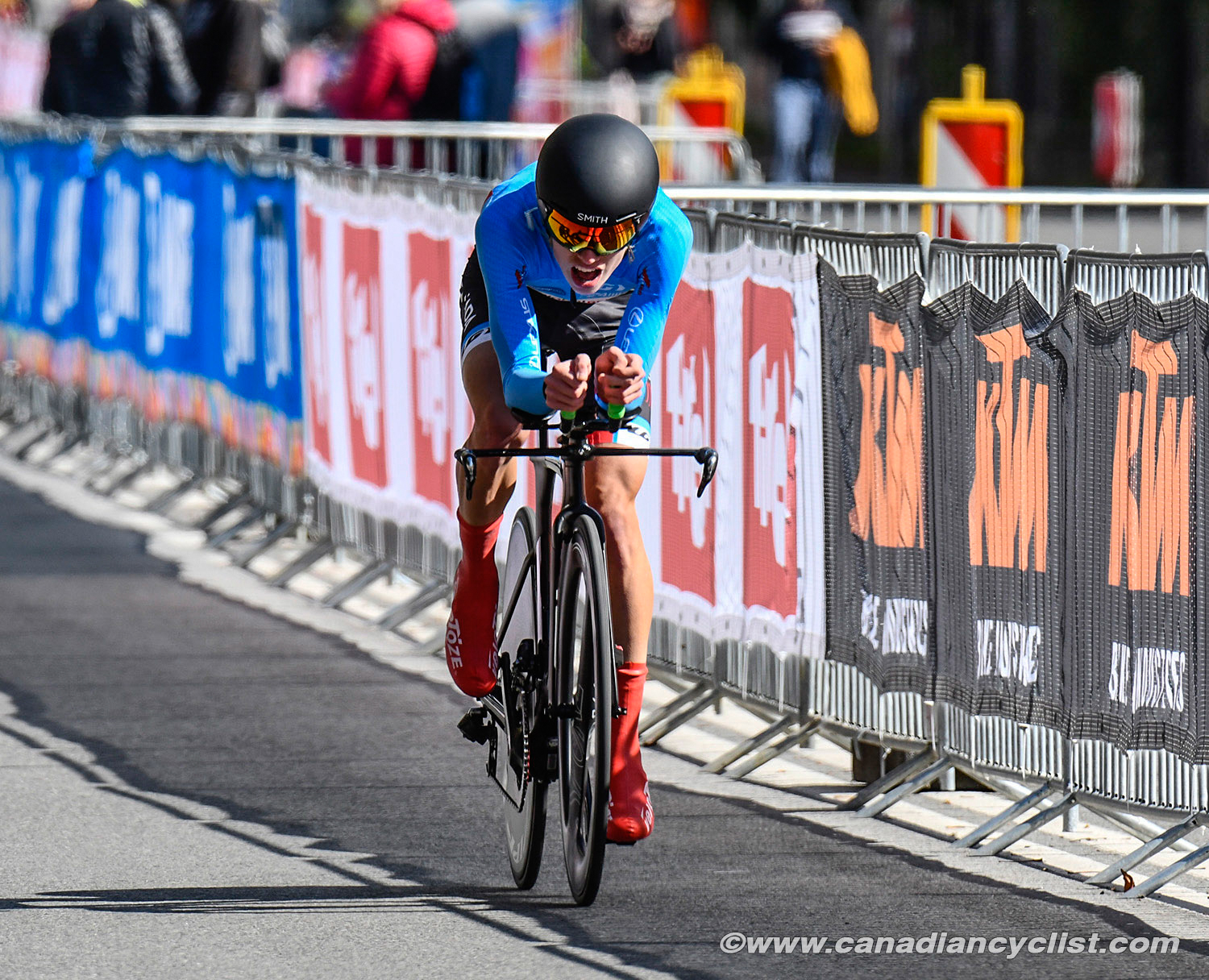 Connor Martin


Junior Men Gallery

Road World Championships: Elite Women and Junior Men ITT results
Boilard Fifth in Junior Women's ITT at Road Worlds
Canuel & Kirchmann on the Podium for Worlds TTT