October 4/18 12:21 pm - Floyd Landis to Sponsor Former Silber Team

Posted by Editoress on 10/4/18

An article published in the Wall Street Journal reveals that disgraced former road pro and Lance Armstrong whistleblower Floyd Landis will launch a continental road team that will include a significant portion of the Silber squad, including directeur sportif Gord Fraser, and the team will be registered in Canada.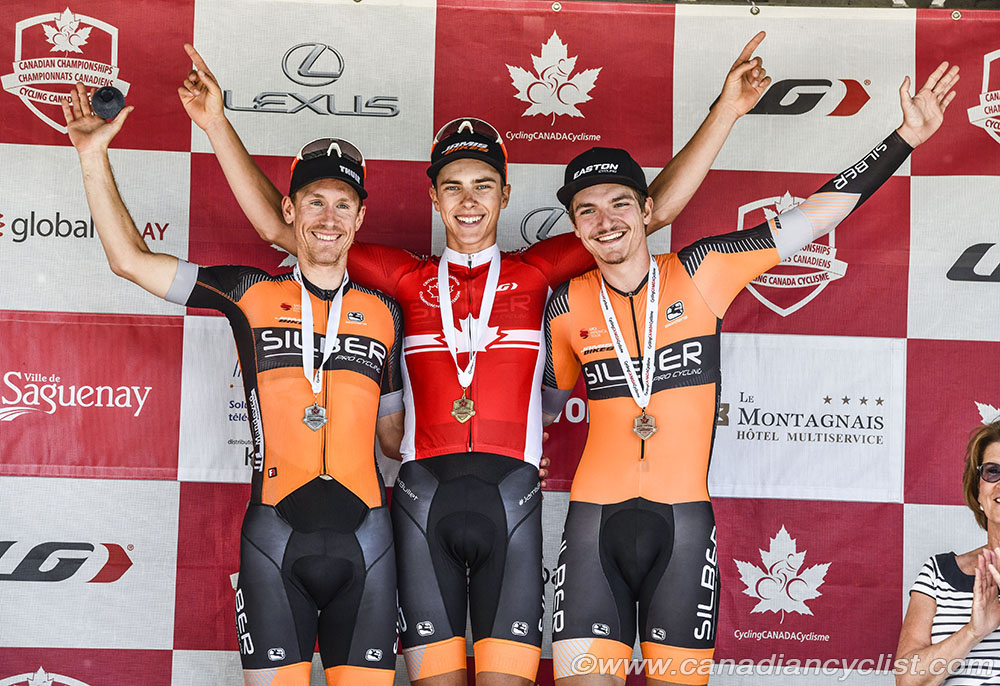 Silber Team swept the National Criterium podium in 2018
In the article, Fraser (a former team mate of Landis) is quoted: "Floyd's passionate about cycling," Fraser said. "I'd agree he's had his ups and downs, but hopefully with this new step, he's going to find the reason why he started racing."

The team will be partially funded by some of Landis' whistlerblower award - approximately $750,000 US, according to the WSJ article - and the sponsor will be Floyd's of Leadville, the cannabis company Landis set up - it sells legal hemp and cannabis products that do not contain THC.

Landis said to the WSJ: "I have a conflicted relationship with cycling, as everybody knows, but I still like it ... And I still remember what it was like to be a kid, and race on a domestic team. It was some of the best years of my life."

Landis said he will not be involved in the team operations.