October 6/18 9:20 am - Jackson, Wohlberg & Young Enter Canadian Cycling Hall of Fame

Posted by Editoress on 10/6/18

Three new members of the Canadian Cycling Hall of Fame were inducted on Sunday, September 30th, at the Mattamy National Cycling Centre, in Milton, Ontario, home to the Hall. Linda Jackson, Nora Young and Eric Wohlberg were honoured at the Hall of Fame luncheon ceremony after the third annual Lexus Ride with Legends through the beautiful Halton Hills region, north of Milton. Both Wohlberg and Jackson attended, with the late Nora Young represented by her niece, Louise Orr.

The Canadian Cycling Hall of Fame was created in 2015 to recognize outstanding achievement and contribution to the sport of cycling by both athletes and builders. With this induction, twenty two members have been inducted to the Hall of Fame, including nineteen athletes and three builders.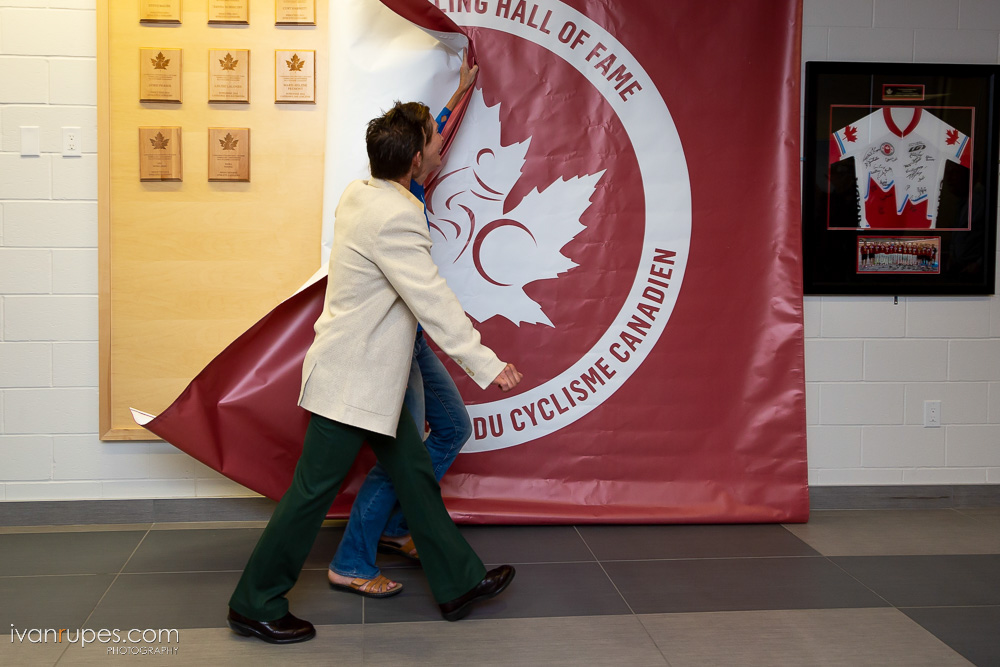 Jackson and Wohlberg reveal their plaques on the HoF board at the Mattamy velodrome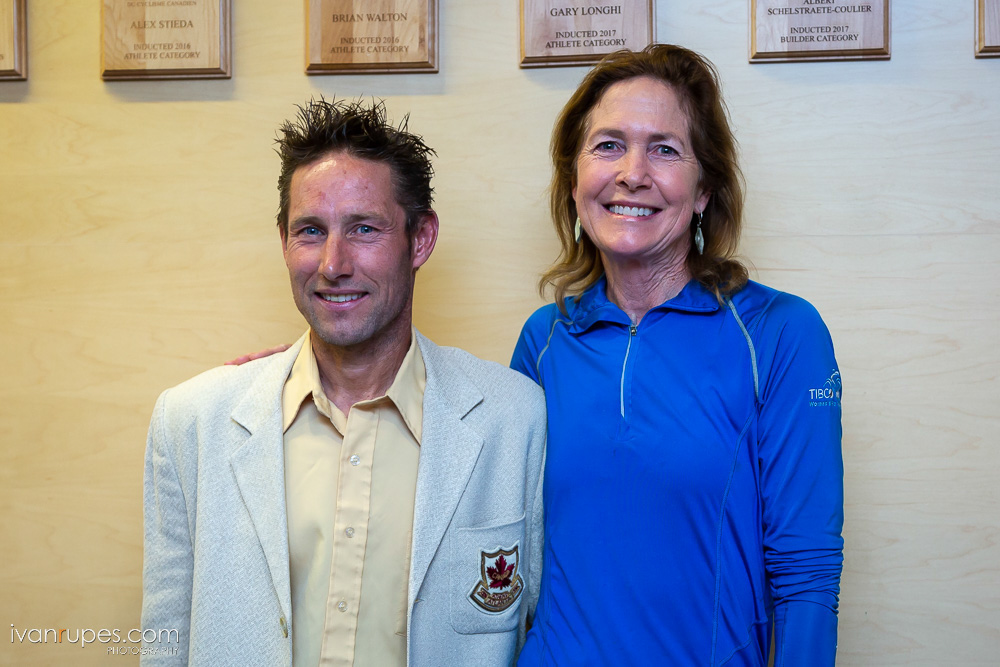 Eric Wohberg (wearing his Atlanta Olympic Games jacket) and Linda Jackson
"It is so important to recognize and celebrate the gracious champions and builders who have been instrumental in shaping the development of cycling in Canada," said Matt Jeffries, Executive Director of Cycling Canada, "and there is no better way to honour them than through this induction into our Hall of Fame. We are grateful to Nora, Linda, Eric and their families for the enormous contributions they have made and continue to make to our sport in Canada and abroad."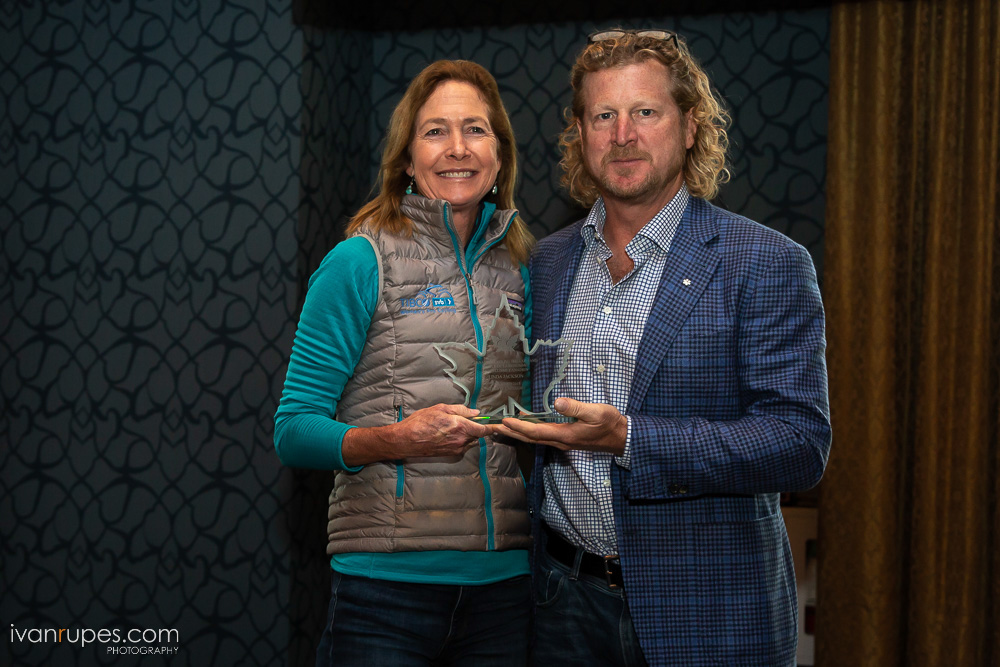 Linda Jackson receiving her award from Curt Harnett
Linda Jackson had a remarkable career in road cycling despite entering into the sport at the age of 32. She won a bronze medal at the 1996 World Championships in the Road Race, as well as several medals at the Commonwealth Games. In 2004 she founded the women's road racing team Tibco-Silicon Valley Bank, which is now the longest running professional women's cycling team in North America. She was also a founding Director of the CCA - Hamilton 2003 Road Cycling Foundation, which has supported numerous road riders through the years.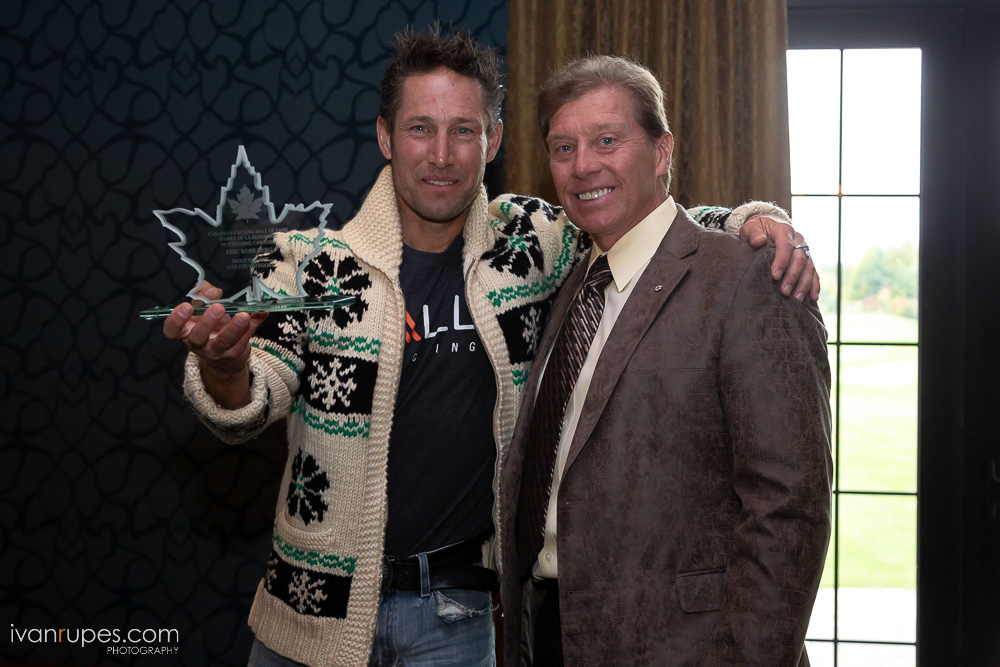 Eric Wohlberg and Gordon Singleton
As a professional athlete, Eric Wohlberg represented Canada in three different Olympic Games, eight Road World Championships and one Commonwealth Games, winning a gold medal at the 1998 Commonwealth Games. From 1996 to 2006, Eric was on the podium at every single Canadian Road Championships in the Individual Time Trial. Since retiring, he has continued with his passion for the sport acting as Sport Director for Rally Racing, America's top ranked continental women's and men's program.

"I'm very honoured to be part of an exclusive club of Canadian cyclists," said Wohlberg, who attended the ceremony with members of his family. "To see my name on the plaque in Milton was great. I had a pretty long run in the sport and I try to continue to make significant contributions. Honestly, it was one of the best weekends of my life; all of my family were able to come down from northern Ontario. I was very impressed with how the whole weekend went, and hats off to Cycling Canada and the Hall of Fame Committee for putting this together."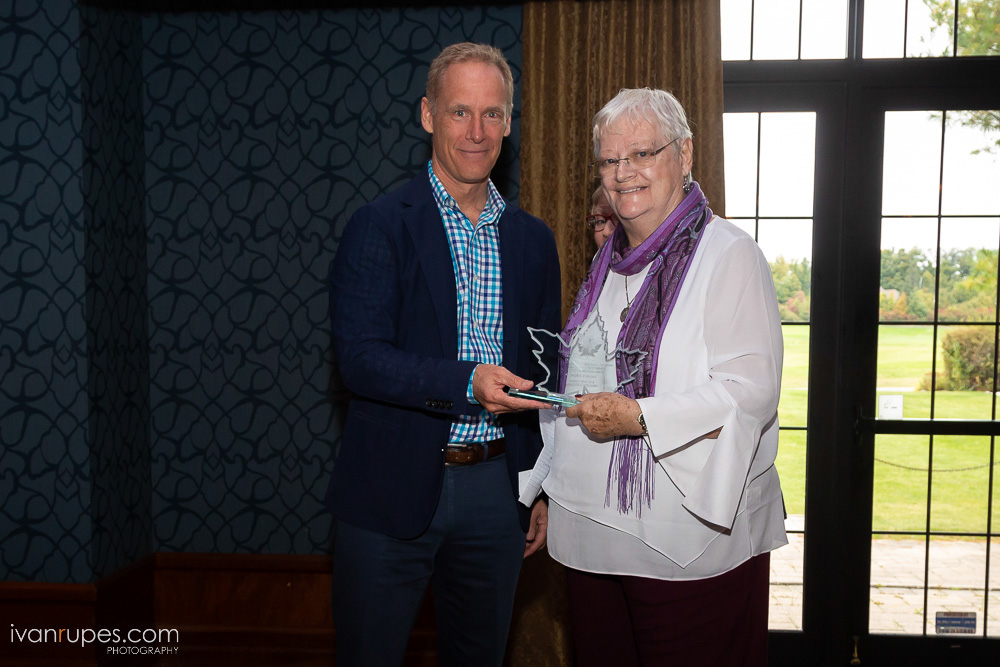 Cycling Canada Board member Paul Devries with Louise Orr (Nora Young's niece).
Nora Young (1917 - 2016) was a leading early era athlete who rose to prominence as one of the top female road cyclists in Canada in the 1930s and 1940s. She is one of Canada's most important early female cycling pioneers, distinguishing herself in the top-level cycling races open to women in that era. Young's cycling career never fully came to a halt, and she continued to win multiple medals in her 60s, 70s, and 80s in Master's competitions throughout the world.