October 27/18 10:32 am - R.I.P. Norman Sheil

Posted by Editoress on 10/27/18

We are saddened to report the passing of Norman Sheil Thursday, at the age of 86, near his home of Niagara-on-the-Lake, Ontario. Riding for Britain, Sheil was a two-time world champion in the individual pursuit (amateur in those days), in 1955 and 1958, Commonwealth Games gold medalist (1954 and 1958), rode the Tour de France in 1960 (abandoning after crashing in Stage 11 while 14th overall), and returned to cycling as a masters-aged rider to win the Masters Points Race world title in 1998.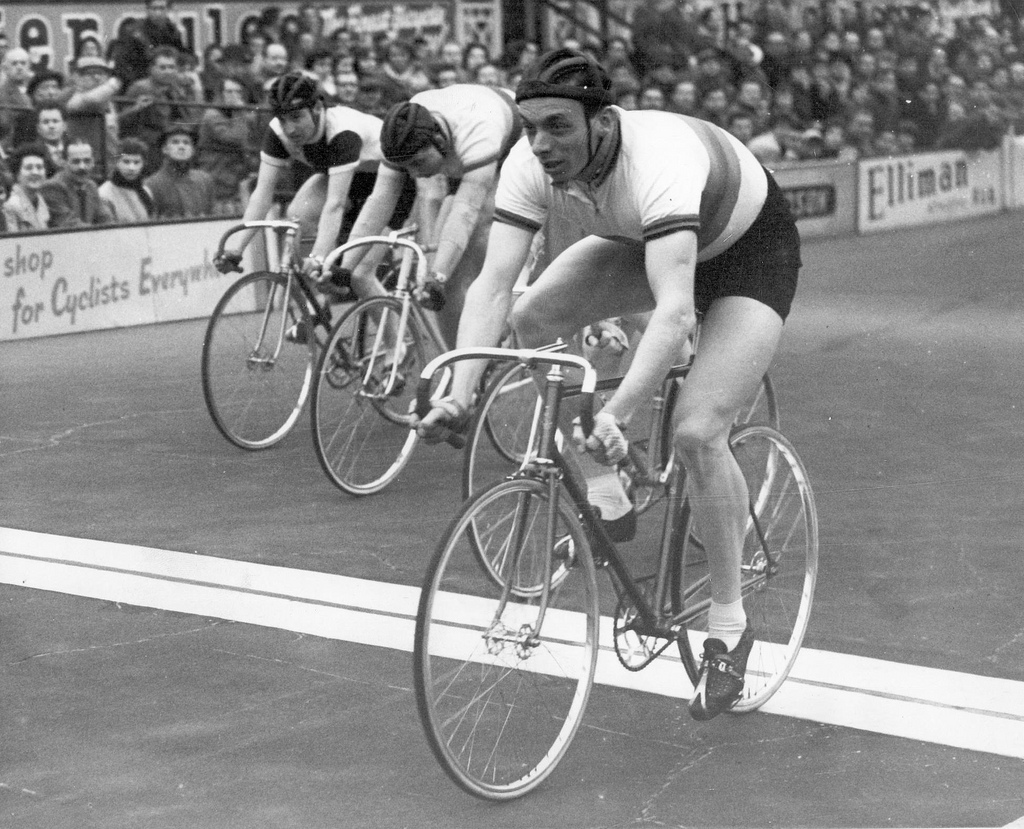 Norman Sheil Winning Curacho Trophy Race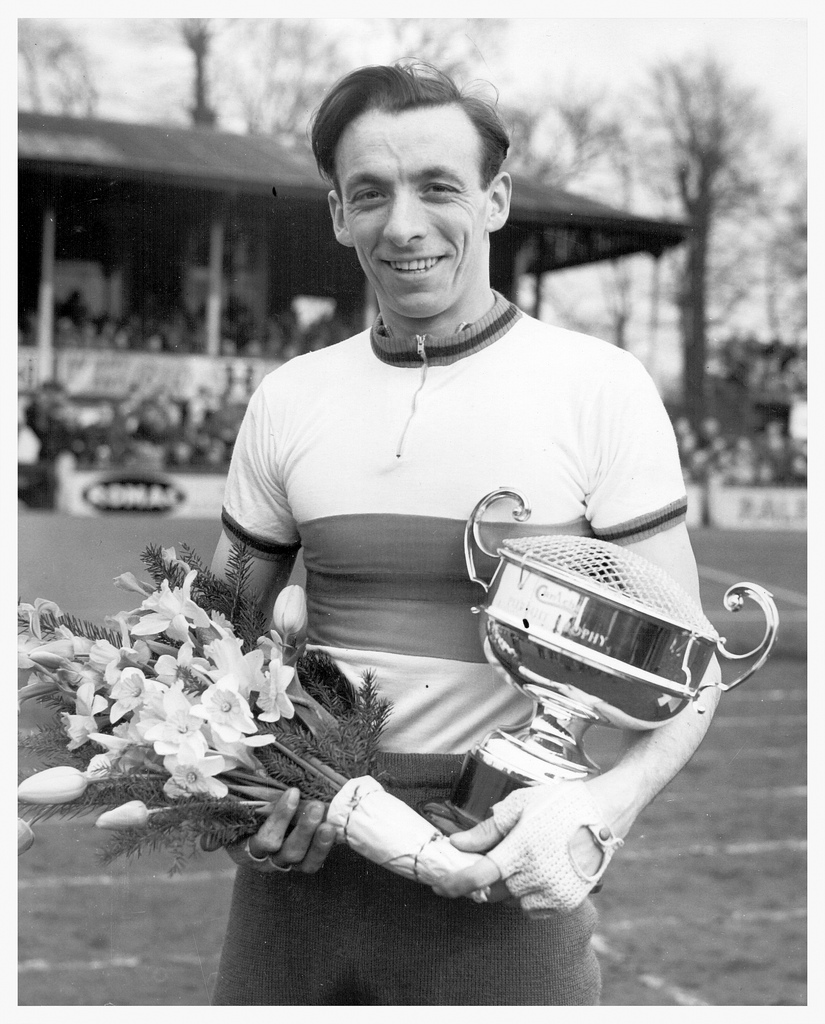 Norman Sheil at Herne Hill, 1958
After serving as the British cycling coach, he moved to Canada and became the national coach here in the late 1970s (1978-1982), working with a who's-who of Canadian riders - Jocelyn Lovell, Gordon Singleton, Louis Garneau, Pierre Harvey, Ron Hayman, Hugh Walton and Eon D'Ornellas, to name a few. In 2001, he was still involved in cycling as the Racing Director at the Ottawa Bicycle Club.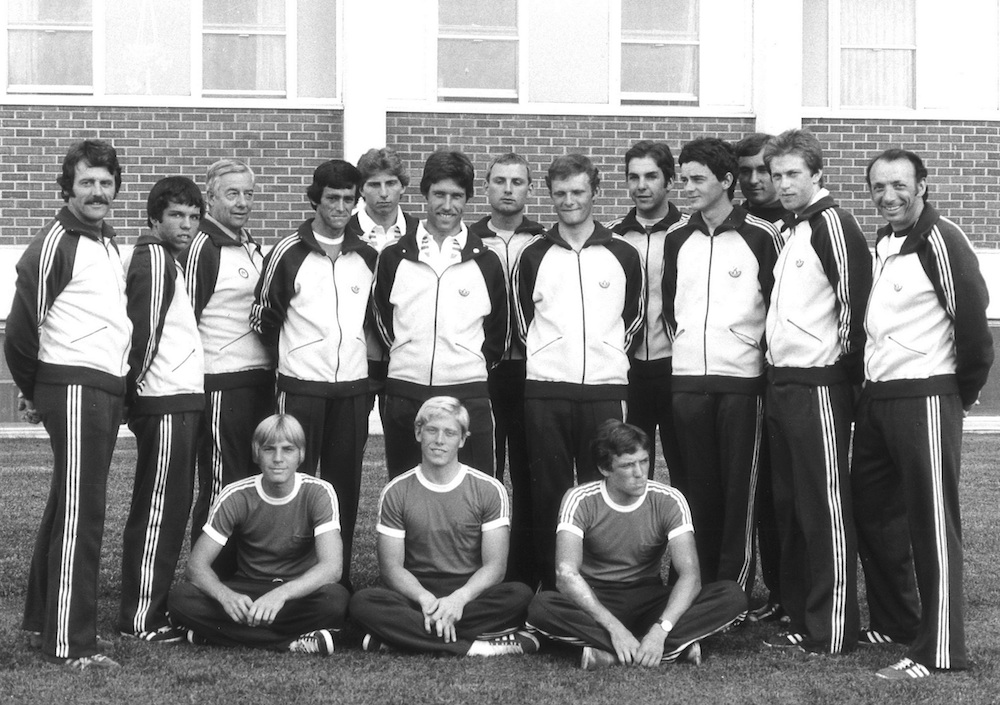 Team Canada 1978
L to R: Frank Ludtke (coach), David Watkins, Erick Oland (manager), Eon d'Ornellas, Hugh Walton, Ward Kemerer, Jocelyn Lovell, Martin Cramaro, Pierre Harvey, Louis Garneau, Normand St-Aubin, Ron Hayman, Norman Sheil (coach).

Seated: Steve Bauer, Gordon Singleton, Peter Suderman
Cycling Canada archives
Steve Bauer said, "Norm coached us during my first years on the men's TP squad. We had respect for him and his methods. Jocelyn, Hugh, Ron and I would always chuckle to ourselves when we would mimic his warm up process. Norm would have us ride for good twenty minutes and then gradually push us faster to approach top speed - "give me more", "a little more" - as Norm spoke the words and motioned calmly with his hands to lift the speed. Everyone was already on the limit. Then the cards for 10 to go would come out!"

"His mantra one Spring was: "You guys are not fit enough". He was right. He sent us out on the road bikes for hard rides and then drilled us on the track in the afternoon. No question got better for it. Good man Norm. Nice memories."

Gordon Singleton, 1983 Keirin world champion, who was a close friend of Shiel for over 40 years, passes on the following thoughts and comments:

"When I first went to Liverpool, England, to hone my cycling trade, I met the great coach Eddie Soens. Eddie had coached Norman to two world championships, so I heard all the stories about how hard he [Sheil] worked. I met Norman in Britain in the mid-70s, and then he came to Canada to become our national coach. Interestingly, I was living in England, and I was called down to sit in on the interviews [for national coach], so I guess I had a tiny little hand in his getting the job."

"Then he came to Canada, and we immediately had a rapport, because we had the same thoughts and philosophies. For me, Norman was a fabulous man and a coach; he got his point across not in a derogatory way, but in an uplifting way."

"After his wife retired about eight years ago, they moved from Ottawa to Niagara-on-the-Lake, which is about ten kilometres from me, so I had an opportunity to become very good friends with him."

"I also had a tiny hand in coaxing him into doing [Masters Worlds]. I said to him in 1998, 'Norman, the next year I am going [to Masters Worlds]', and I think it turned a little switch on in him."

"To spend the the last few years with him has been special; my wife and I have been visiting him regularly in the past few weeks, because we knew it was coming. He's resting peacefully now."

"I want to point out that when he won his world titles, I think there were only four amateur titles up for grabs, so when you won one, it was very, very special."
Details about visitation and funeral