November 2/18 9:47 am - 300+ Riders to Contest Pan Am Cyclo-cross Championships

Posted by Editoress on 11/2/18

The Pan American Cyclo-cross Championships will come to Canada this weekend, on November 3-4 at Little Lake Park in Midland, Ontario, 90 minutes north of Toronto. This is the first time the Continental Championships for cyclo-cross will take place in Canada.

Canadian Cyclist will be providing on-site coverage both days.

Organizers of the UCI-sanctioned Silver Goose cyclo-cross races and CykelHaus Race Promotions will host the event, which will feature Elite, Under-23, Junior women and men, and, for the first time, Masters age-category competition for both women and men. Over 300 riders are registered to race, a significant increase over last year's event in Louisville, Kentucky.

"We are thrilled to welcome the Pan American Cyclo-cross Championships to Midland, Ontario, as a part of the Silver Goose Festival of Cross," said Josh Peacock, Events Manager at Cycling Canada. "This event represents two important milestones; not only is this the first time the event has been hosted in Canada, but the very first time this event will offer official Pan Am titles to Masters riders. Continental Championships offer an important opportunity for riders to gain access to a higher level of UCI points compared to a traditional C1 or C2, and as a result we expect the competition to be strong at this year's event. Elite and Junior racers will also be treated to a UCI C2 sanctioned event on Saturday, providing maximum racing and points-grabbing opportunities."

Competition begins on Saturday, November 3rd, with the Pan American Championships for Masters categories, plus UCI C2 sanction races for Elite women and men, and Junior men. On Sunday, the Pan American Championships will take place for both women and men in the Elite and Under-23 categories, as well as Junior men.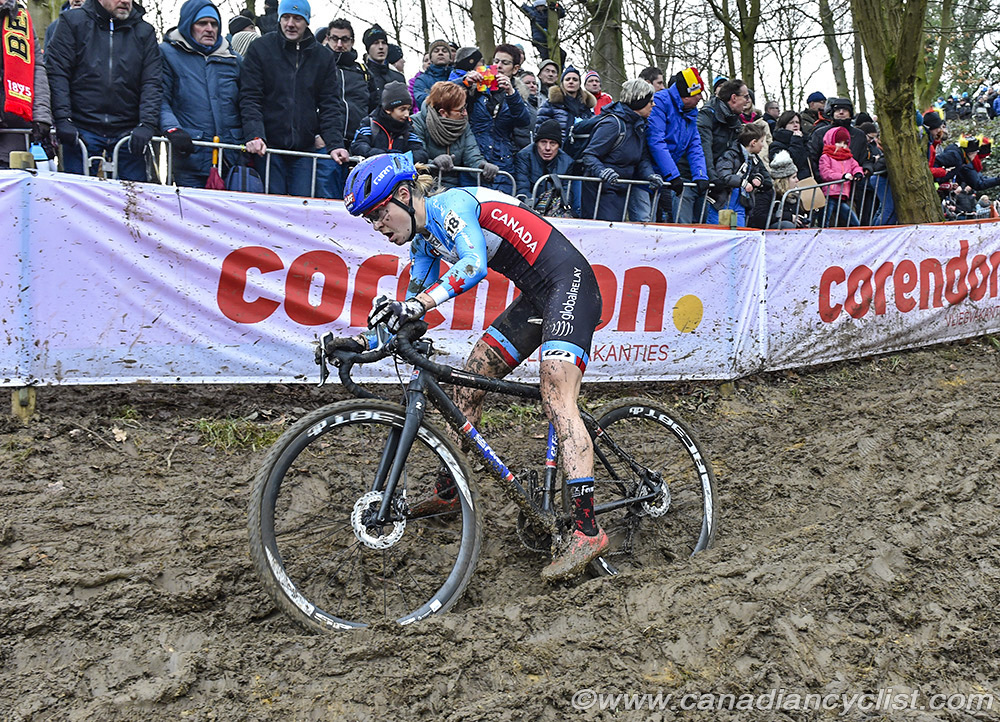 Maghalie Rochette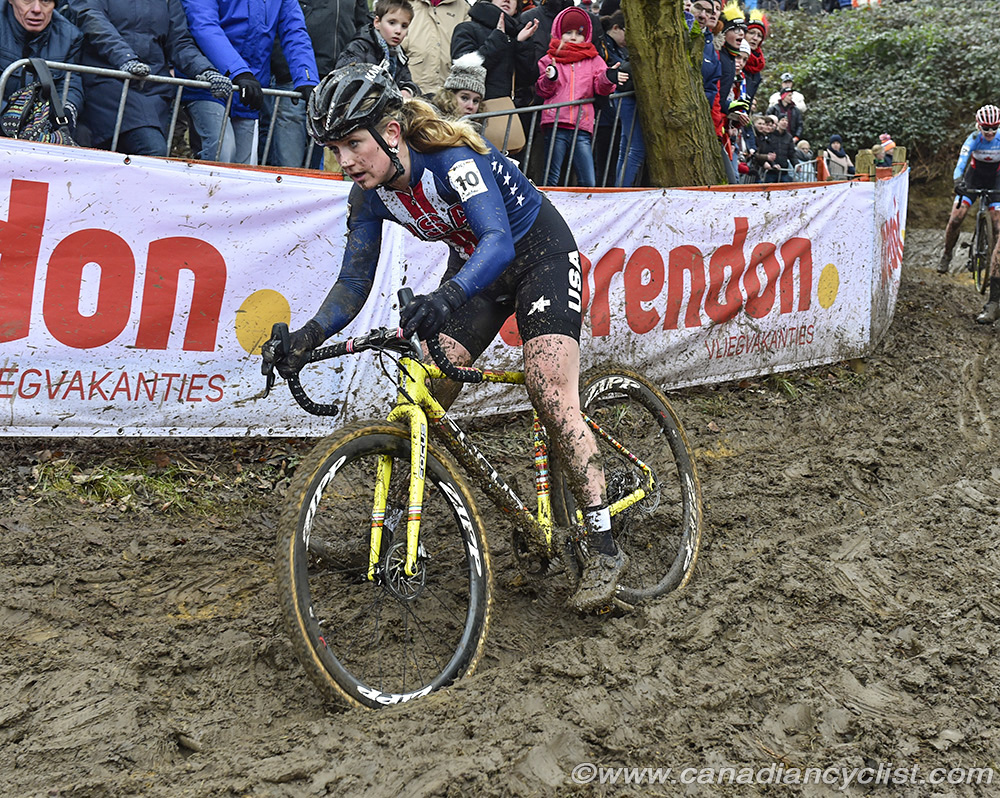 Ellen Noble
Almost every top rider on the North American cyclo-cross scene will be in attendance. For the women, American Ellen Noble (Trek Factory), and Canadians Maghalie Rochette (CX Fever p/b Specialized) and Catharine Pendrel (Clif Pro Team) lead the field; only Katie Compton (Trek) is missing, as she elected to stay in Europe for the World Cup season.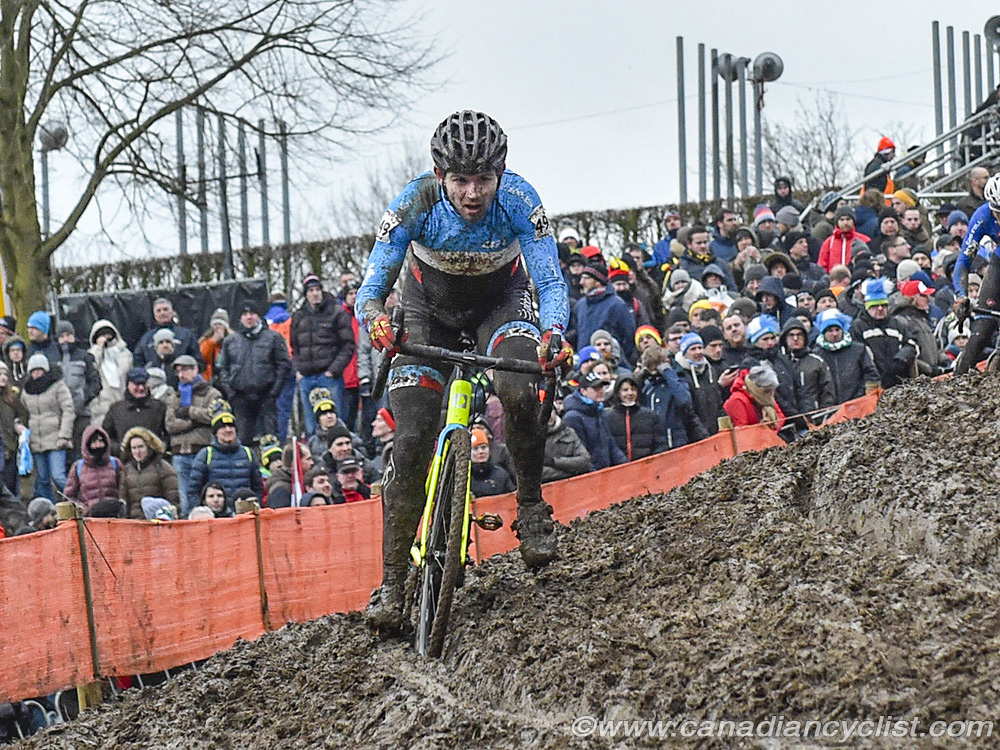 Michael van den Ham
Kerry Werner
On the men's side, Americans Kerry Werner (Kona Maxxis Shimano), Stephen Hyde (Cannondale p/b Cyclocrossworld.com), James Driscoll (Pivot-Maxxis p/b Stan-DNA Cycling) and Jeremy Powers (Pactimo/Fuji/SRAM), will go up against Canadians Michael van den Ham (Garneau-Easton p/b Transitions Lifecare), Trevor O'Donnell (Lakeside Storage/Bicycles Plus), Marc-Andre Fortier (Pivot Cycles-OTE) and Peter Disera (Norco Factory).

"We are extremely excited to be hosting this premiere event in Midland," said event organizer John Hauser. "This event would not be possible without the generous support of the Government of Ontario Sport Hosting Program. Through the Sport Hosting Program grant we will bring world class competition to rural Ontario, and hopefully inspire youth and individuals of all ages to aspire to the determination exhibited by the athletes in this competition."

Simcoe North MPP, Jill Dunlop, is excited to welcome the event to her riding, saying, "Thank you to the organizers and volunteers who continue to create a world-class event in beautiful Little Lake Park. Our entire community will benefit from the tourism boost and we will take great pride in welcoming the athletes to our community. Good luck to all the competitors!"