November 2/18 20:55 pm - Second Annual Chuck-a-Puck Attracts International Field

Posted by Editoress on 11/2/18

For the second year in a row, the Milton Track World Cup actually concluded a couple hours after the last rider left the track, with the Chuck-a-Puck competition.

A uniquely Canadian track event, the rules are simple: starting on the home straight at the pursuit finish line, each player attempts to throw a hockey puck to roll as far around the track as possible. They are allowed one step for their windup, right handed players shoot counterclockwise, and lefties go clockwise.

Last year, it was a wholly Canadian affair and precise records were not kept, but one person set the world record of 210 metres shooting lefty (if that person would come forward, we would like to hear from them...).

This year, the event was expanded to international competition, with 'athletes' from five countries joining Canadian players. Five time track world champion Theo Bos of the Netherlands showed that he quite possibly has a new career when he retires from bike racing, setting an impressive distance of 202.5 metres with a unique sideways flick of the wrist shot. Second was the Japanese mechanic Ako Mori, shooting as a lefty and scoring 200 metres. Among other notable participants were Jeffery Hoogland of the Netherlands, a medalist in Milton, and world Sprint champion Matthew Glaetzer of Australia (who should stick to bikes...).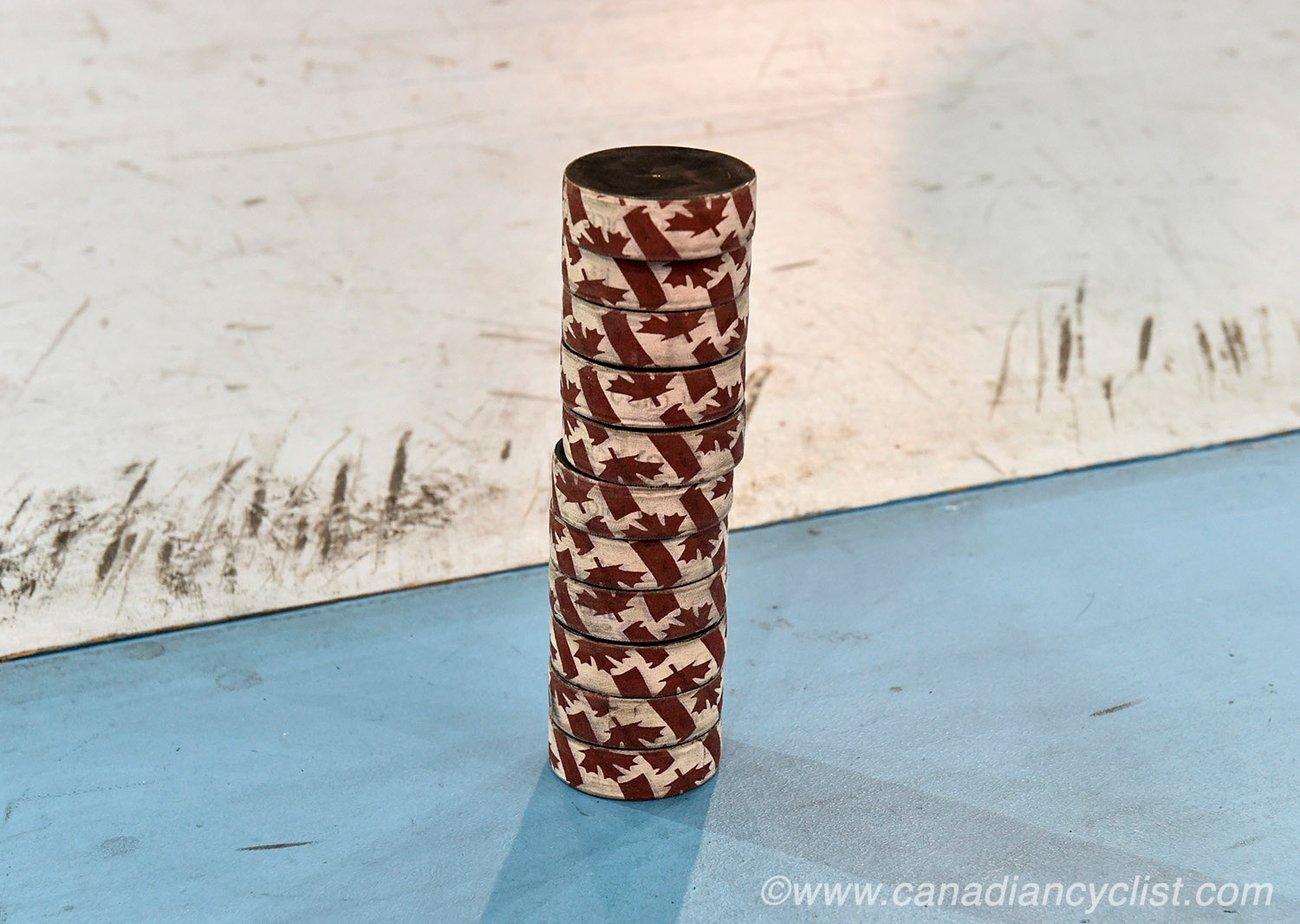 The chuck-a-puck equipment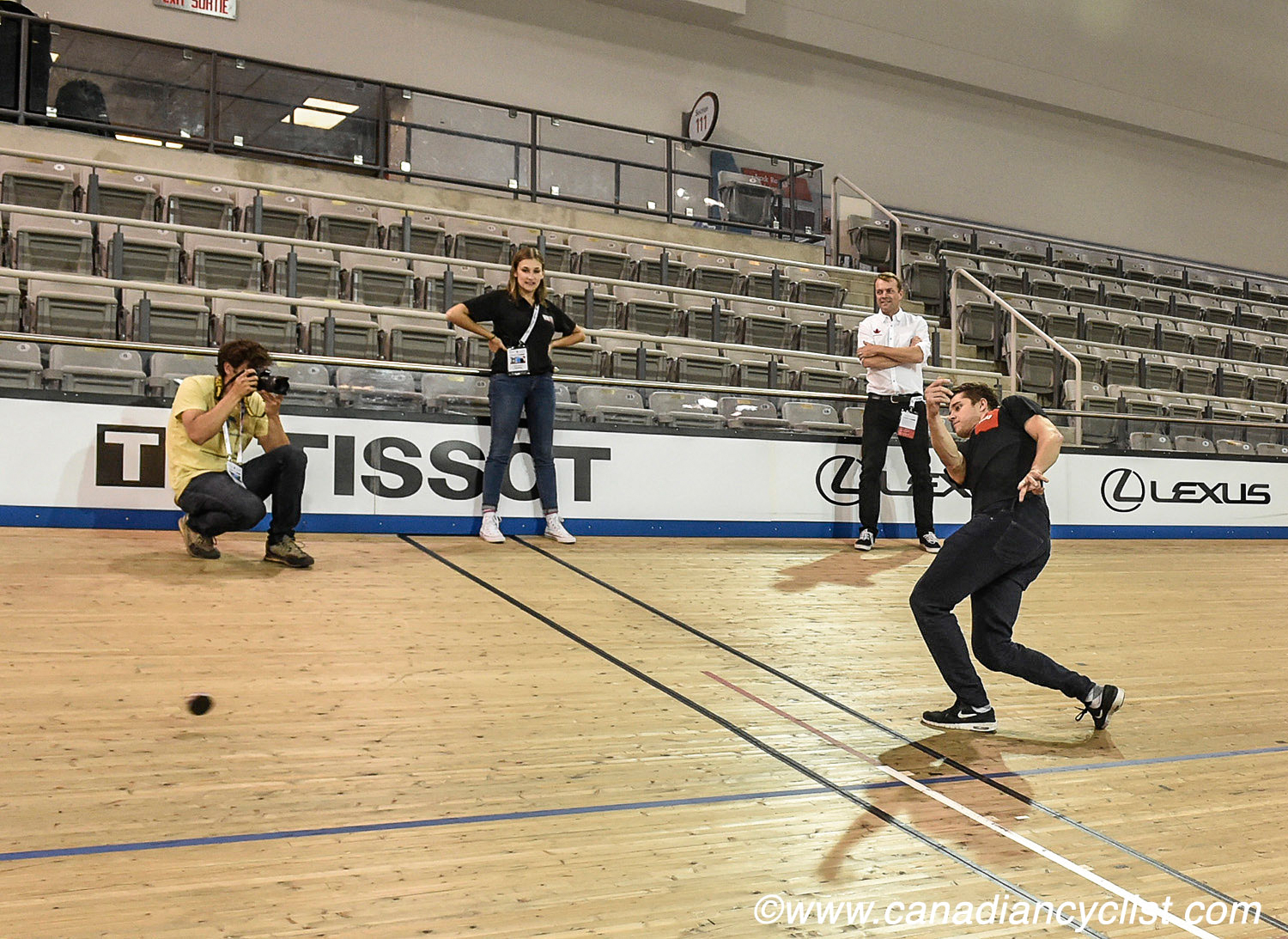 Theo Bos used a little sidearm action to score the top distance of 202.5 metres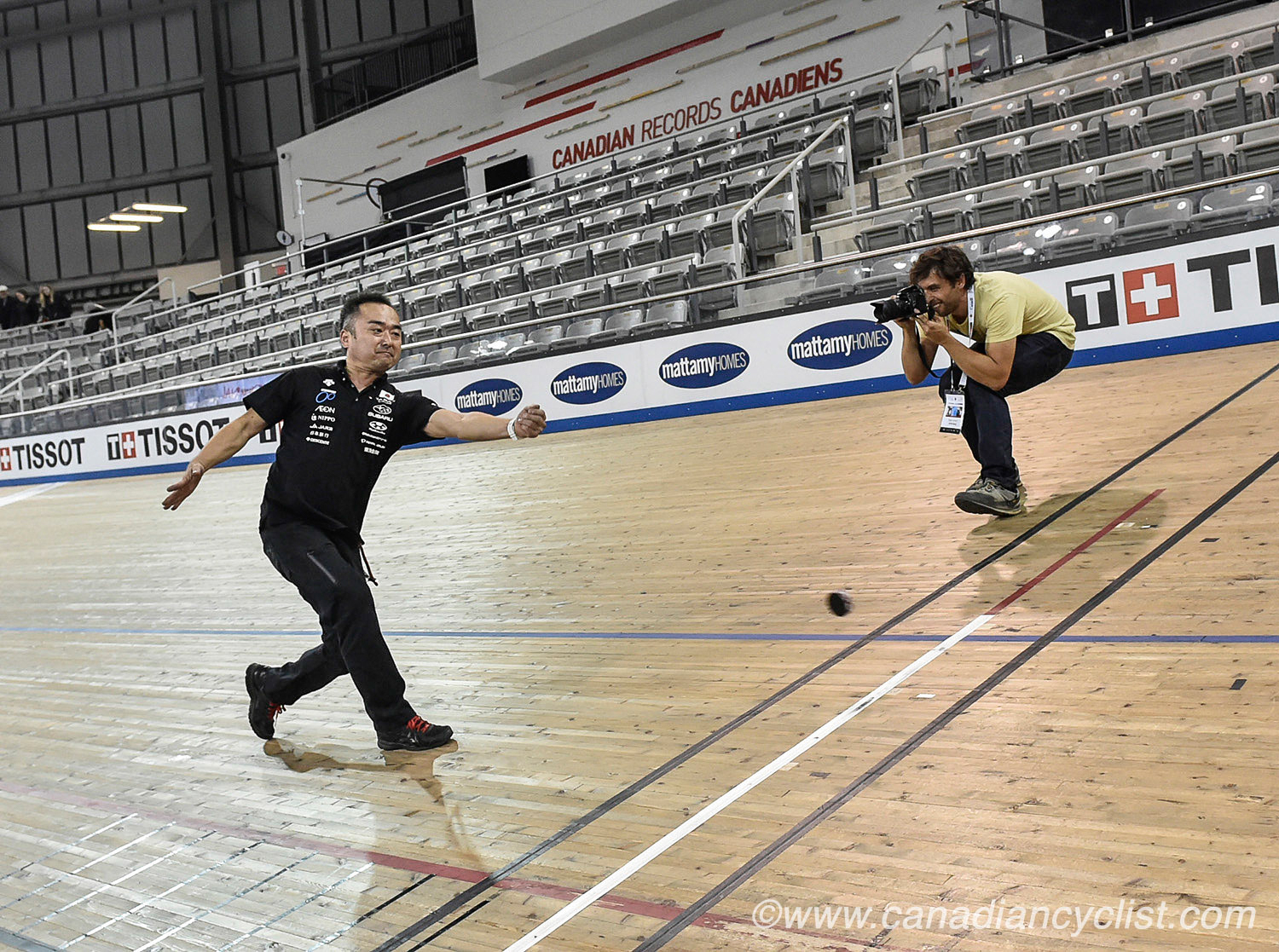 Team Japan mechanic Ako Mori shot lefty and had the second longest distance of 200 metres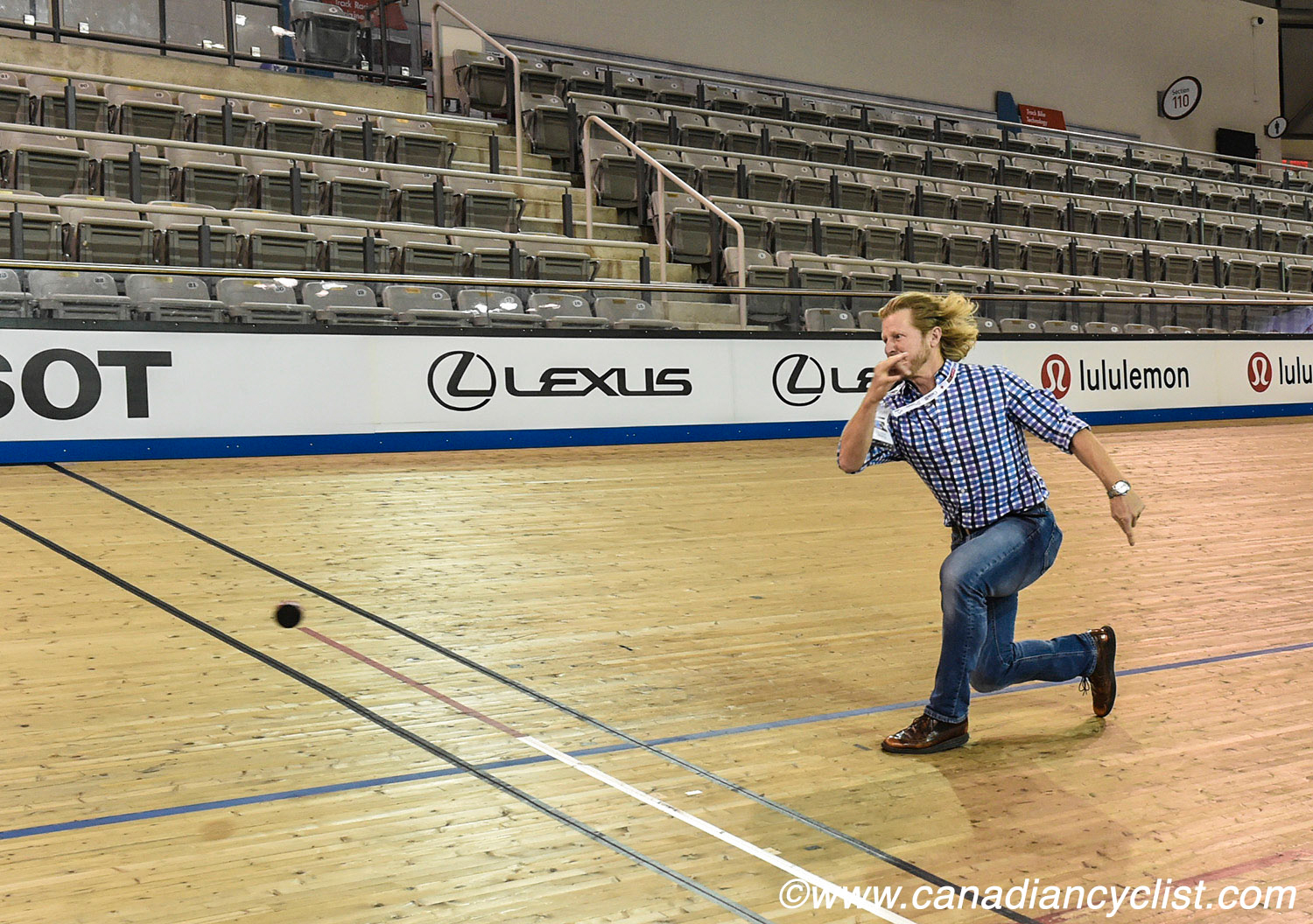 Curt Harnett
Kris Westwood, who was the official arbiter of distance, said, "We were proud to once again host the international Chuck-a-Puck championships in Milton. This was the strongest field to date, including delegations from Australia, Ireland, Russia, Japan and the Netherlands, who took the crown with Theo Bos, thanks to an exemption that allowed an active athlete to take part."

"The Canadian team effort was a little disappointing, but we'll be training hard for the next round, that will take place at the end of the Milton World Cup in January 2020. In the interests of the development of this growing sport, we will be happy to bring certified competition equipment to the venues on the international circuit. Any interested promotors can contact us to set it up."