November 8/18 9:58 am - Four Athletes Represent Canada at Urban Cycling World Championships

Posted by Editoress on 11/8/18

Canada will have four athletes at the UCI Urban Cycling World Championships this weekend, in Chengdu, China. This is the second edition of these world championships, and includes three disciplines: Freestyle BMX, Trials and Mountain Bike Eliminator.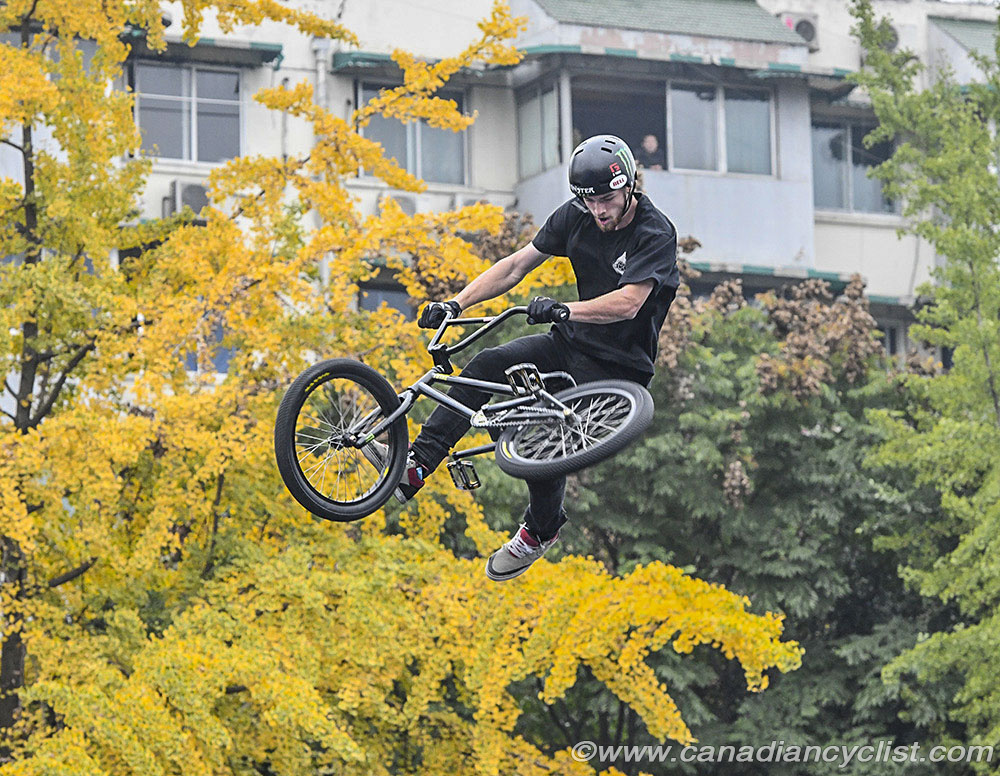 Freestyle BMX will makes its debut at the Olympic Games in Tokyo, in 2020, and three Canadian athletes will participate in these world championships to work towards qualifying Canada for the Games. The Freestyle team is led by Drew Bezanson of Truro, Nova Scotia, a former X Games silver medallist. He will be joined in the Elite men's category by Joel Bondu of Montreal, who finished 21st overall in the Elite men's UCI World Cup rankings. In the Elite women's category, Sarah Dinel of Mississauga, Ontario, will be the only Canadian competitor. Dinel recently finished 29th overall in the UCI World Cup.

In the Trials competition, Canada will be represented by Jeff Anderson of Coquitlam, BC. Anderson will compete in the Elite men's 26" category.

"The 2019 Urban Worlds is an important event in the lead up to the 2020 Olympics for BMX Park," said Brendan Arnold, National NextGen BMX Coach. "The qualifying period began November 1st, and Canada will have solid representation in the men's and women's competition, with former World Cup winner Drew Bezanson leading the Canadian team to Chengdu. It's an exciting time for Freestyle BMX, as the sport begins its chase to the first Olympics. Canada has athletes that have proved they can compete on the International stage, so it's going to be an exciting journey."