November 9/18 16:42 pm - H&R Block Canada Ends Sponsorship of H&R Block Pro Cycling Team

Posted by Editoress on 11/9/18

H&R Block Canada Ends Sponsorship of H&R Block Pro Cycling Team

After 10-years of partnership, 2018 will be the final year of H&R Block Canada's involvement with the team as they focus on expanding their poverty reduction program in Canada.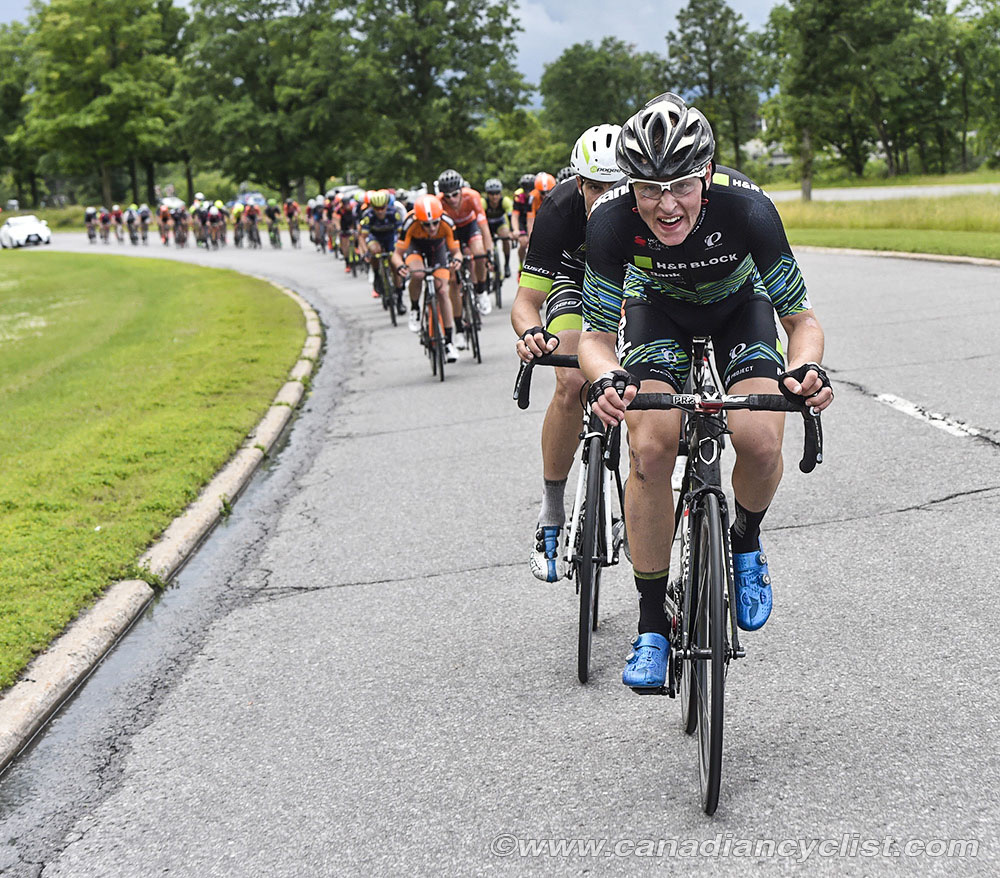 "We have greatly valued our partnership with M1 Pro Cycling and want to thank Team Owner, Mark Ernsting, for an incredible ten years," said Todd McCallum, Vice President of Products and Services at H&R Block Canada. "Our priority is to focus on an issue that's very close to the heart of H&R Block, which is poverty reduction in Canada. This year, H&R Block partnered with shelters in five cities across Canada to help low-income Canadians file their taxes. We want to continue to expand this program in 2019 as the positive impact it's had in communities across the country has been phenomenal."

This past winter H&R Block Canada informed M1 Pro Cycling and the teams Board of Directors of the company's shift in focus.

The amateur H&R Block Team was the vision of Todd McCallum and Gary Clarke, Partner at Stikeman Elliott in Calgary. After several years running a successful regional amateur team they partnered with Carl Jacobson and Paul Blanchette, who were also at that time running a successful regional team in Vancouver, BC. The team name continued as H&R Block as they maintained their title position. In 2015 the Board of Directors, under the additional leadership of Mark Ernsting, made the decision to advance the program one more step and become a UCI Continental Team; ensuring that the program would continue its evolution, being a leader in the sport by providing a professional platform for young Canadian cyclists.

"H&R Block Canada was an amazing partner," said Team Owner, Mark Ernsting. "They recognized the value in using a professional cycling team to complement their marketing initiatives. Everywhere the team went it started a discussion with people. We were able to engage with regional H&R Block locations in every city we raced in across North America and the team has been a hosting platform for various corporate engagements of theirs. On behalf of the Board of Directors, I would like to thank Todd for his vision and thank H&R Block Canada for their amazing support over all these years. I am also very excited to have Todd continue as a Board member, volunteering his time to support the team, our vision and passion for the sport of cycling."

Currently the team is being invited to races not only across North America, but also in Europe and China. The team has been instrumental in supporting Canadian rider development that has resulted in several riders progressing into the UCI Pro Continental level and being successful at U23 World Championships. We want to continue this for generations to come.

The team has cultivated amazing partners over the past few years that are prepared to continue their support. We will be announcing our new Title Partner for the M1 Pro Cycling Team in the next 30 days; we are exciting to have them join us on the next chapter of our exciting journey.

"Our position as Title Partner has been incredibly rewarding this past decade. We continue to be very passionate about the team as well as the work that M1 Pro Cycling Team is doing. I strongly encourage other companies to consider the benefits of supporting cycling as a progressive promotional opportunity," said Todd McCallum.